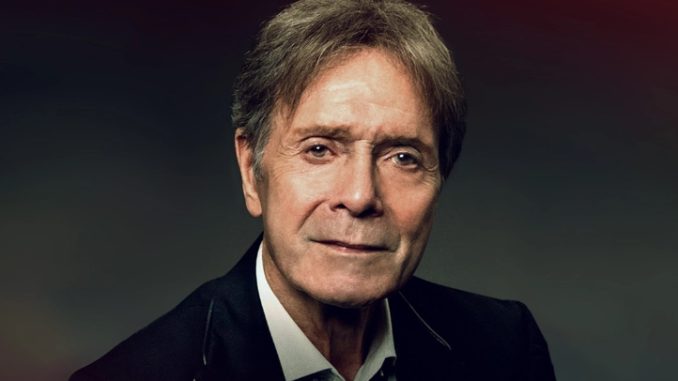 Cliff Richard is a British singer, musician, producer, entrepreneur, performer, actor, and philanthropist who is known for his Rock & Roll persona while delivering hit numbers like Move It, Living Doll, Miss You Nights, Devil Woman, We Don't Talk Anymore and Take Me High. He is one of the most famous pop singers and has sold 250 million records in his career. He has the third-highest number of #1 hits in the UK and was conferred knighthood for his services to the music industry.
Cliff is the third-top-selling artist in UK Singles Chart history, behind the Beatles and Elvis Presley. His recent album "Christmas with Cliff" was released on 25 November 2022. In a career spanning nearly 65 years, he has amassed several golds and platinum discs and awards, including two Ivor Novello Awards and three Brit Awards. He has acted in films like The Young Ones, Summer Holiday, and Take Me High. He is nicknamed The Peter Pan of Pop, Riff Cliché. 
What is Cliff Richard Famous For?
Cliff Richard is a musician, singer, producer, entrepreneur, and philanthropist 
Cliff is famous for being one of the most notable British pop-rock singers with his backing group The Shadows, much before The Beatles era. 
Cliff is famed for his hit songs like Move It, Living Doll, Miss You Nights, Devil Woman, We Don't Talk Anymore, The Young Ones, Summer Holiday, and Wonderful Life, among others. 
Cliff is better known for his appearance in films like The Young Ones (1961), Summer Holiday (1963), Wonderful Life (1964), Finders Keepers (1966), Two a Penny (1968), and Take Me High (1973).  
Who are Cliff Richard's Parents?
Cliff Richard was born on 14th October 1940 in Lucknow, United Provinces, British India with the birth name of Harry Rodger Webb. He is the son of his father, Rodger Oscar Webb (who worked as Manager for a catering contractor that serviced the Indian Railways), and his mother, Dorothy Marie Dazely (Dormitory Matron at the La Martiniere Girls' School).
His father died in 1961, aged 56, and that had a great impact on Richard. He later said: "My father died very young. He missed the best parts of my career. When my father was sick, we became very close." His mother died in October 2007, aged 87, after a decade of Alzheimer's disease. In a 2006 interview, he spoke about the difficulties he and his sisters had in dealing with their mother's condition. He has three siblings – Joan (Sister), Jacqui (Sister), and Donna (Sister). He celebrated his 82nd birthday on 14th October 2022. 
Richard holds British-Barbadian nationality and his ethnicity is Multiracial (Asian and White) as he is of English, 1/16 Dutch, 1/16 Welsh, and either 1/16 or 1/32 Indian descent. His birth sign is Libra and he follows the Christianity religion. He said that "faith has kept me sensible and shielded me from a lot of problems that someone with my "fame" could have encountered".
Cliff studied at the local primary school, Stanley Park Juniors, in Carshalton. After that, he attended Kings Road Junior Mixed Infants School in Waltham Cross, Hertfordshire, and later joined Cheshunt Secondary Modern School from 1952 to 1957.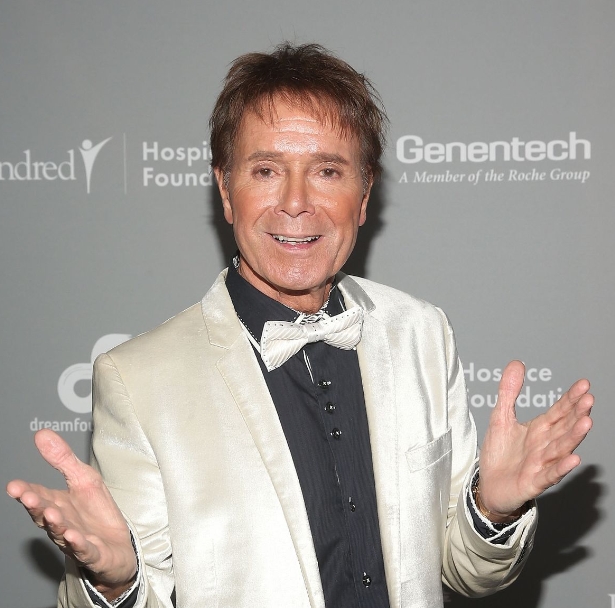 How was the Career of Cliff Richard?
Initially, Harry Webb started work as a filing clerk for Atlas Lamps. He then became interested in skiffle. When he was 16, his father bought him a guitar, and in 1957, he formed the school vocal harmony group The Quintones. Then, he sang in the Dick Teague Skiffle Group. After that, he became the lead singer of a rock and roll group, the Drifters. 
Harry wanted the up-and-coming rock 'n' roll singer to change his name. The name Cliff was adopted as it sounded like "cliff face", which suggested "Rock". "Move It" writer Ian Samwell suggested the surname "Richard" as a tribute to Webb's musical hero Little Richard. 
His single "Schoolboy Crush" and "Move It" was an instant hit, peaking at No. 2 on the UK charts. Between late 1958 and early 1959, he came up with "High Class Baby" and "Livin' Lovin' Doll".
Later, the group was obliged to change its name to "The Shadows" after legal complications with the American group the Drifters as "Living Doll" entered the American top 40, licensed by ABC-Paramount. In 1959, the Shadows (then still the Drifters) landed an EMI recording contract of their own, for independent recordings. They released three singles, two of which featured double-sided vocals and one of which had instrumental A and B sides. 
His subsequent hits included the No. 1s "Travellin' Light" and "I Love You" and also "A Voice in the Wilderness", lifted from his film Expresso Bongo, and "Theme for a Dream". 
His first such single without the Shadows was "When the Girl in Your Arms Is the Girl" in Your Heart in 1961. He then continued with the covers of "It's All in the Game" in 1963 and "Constantly" in 1964. 
He and the band appeared on The Ed Sullivan Show, which was crucial for the Beatles. Richard and the Shadows appeared in six feature films including a debut in the 1959 film Serious Charge but most notably in The Young Ones, Summer Holiday, Wonderful Life, and Finders Keepers. They also appeared for a season in "Blackpool" in 1963. 
In 1965, he released his single "On My Word" which was again a massive hit and peaked at the UK charts which was followed by another hit number "The Day I Met Marie" in 1967, which also appeared in the UK music charts. In the same year, he acted in the film "Two a Penny" as Jamie Hopkins. He also released the live album "Cliff in Japan" in 1967. In 1968, he sang the UK's entry in the Eurovision Song Contest, "Congratulations".
Sadly, the band "The Shadows" split in 1968, but Richard kept on giving hit singles. 
"The Shadows" regrouped in the year 1973 as well. During the 1970s, he took part in several television shows and fronted his own show "It's Cliff Richard" from 1970 to 1976. 
He began 1970 by appearing live on the BBC's review of the sixties music scene, "Pop Go The Sixties" and performed "Bachelor Boy" with the Shadows and "Congratulations" solo. In 1972, he made a short BBC television comedy film called "The Case". 
He went on to release a double live album, "Cliff Live in Japan" in 1972. He made his last film appearance in the 1973 movie "Take Me High". In the same year, he sang the British Eurovision entry "Power to All Our Friends". He also hosted the BBC's qualifying heat for the Eurovision Song Contest, A Song for Europe, in 1970, 1971, and 1972. He presented the Eurovision Song Contest Previews for the BBC in 1971 and 1972.
In 1975, he released the single "Honky Tonk Angel". After a year, his album "I'm Nearly Famous" became an international hit and reinstated his career which had slowed down due to the arrival of the "Beatles".
He continued to release albums with contemporary Christian music content in parallel with his rock and pop albums, for example, Small Corners from 1978 contained the single "Yes He Lives". 
He performed his latest single, "Hey, Mr. Dream Maker", on BBC1's A Jubilee of Music, celebrating British pop music for Queen Elizabeth II's impending Silver Jubilee on 31st December 1976. 
Another of his chartbuster was "We Don't Talk Anymore" in 1979 which sold 5,000,000 copies worldwide.
In 1980, he recorded a duet, "Suddenly", with Olivia Newton-John, which peaked at no. 20 in the UK. He recorded the duet "All I Ask of You" with Sarah Brightman in 1986 for the famous musical "The Phantom of the Opera". 
In 1996, he entertained the crowd at Centre Court on a rainy day during the Wimbledon Championship. The year 1987 saw the release of his "Always Guaranteed" album which included the two top-10 hit singles "My Pretty One" and "Some People". "Mistletoe and Wine" was Richard's 99th UK single and spent four weeks at the top of the chart. 
In May 1989, he released his 100th single, "The Best of Me", becoming the first British artist to achieve the feat. It was also the lead single from the UK top ten albums "Stronger". 
In 1990, a live album titled "From a Distance: The Event" was released. 
On 17 June 1995, he was appointed a Knight Bachelor (invested on 25 October 1995), becoming the first rock star to be so honored. 
He then released the single under his own name as the lead single for his album "Real as I Wanna Be."
He released his studio album "Wanted" in 2001, and came up with another successful album, "Cliff at Christmas". On 14th June 2004, he performed with "The Shadows" at London Palladium, a famous theatre. "Two's Company", an album of duets released in 2006, was another top-10 success for Richard. "Love… The Album", a compilation of his old and new songs, was released on the 12th of November 2007.
In his 51st year in the music industry in 2008, he released "And They Said It Wouldn't Last (My 50 Years in Music)", an eight-CD box set. The same year, he joined "The Shadows" to perform at the 'Royal Variety Performance'.
In September 2009, he and the band "The Shadows" released their studio album "Reunited", which was their first album together in forty years. He also performed "Congratulations" at the 70th birthday celebrations of Queen Margrethe II in Denmark on 13 April 2010. 
In November 2010, he achieved his third consecutive UK No. 1 music DVD in three years with the DVD release of Bold as Brass. In October 2011, he released his "Soulicious" album. In November 2013, he released the 100th album of his career, "The Fabulous Rock 'n' Roll Songbook".
In August 2018, he announced the release of the album "Rise Up". In 2020, he released the album "Music… The Air That I Breathe". 
On 4th July 2022, he sang his 1963 hit "Summer Holiday" at the 2022 Wimbledon Championships, as part of the Centenary Celebration.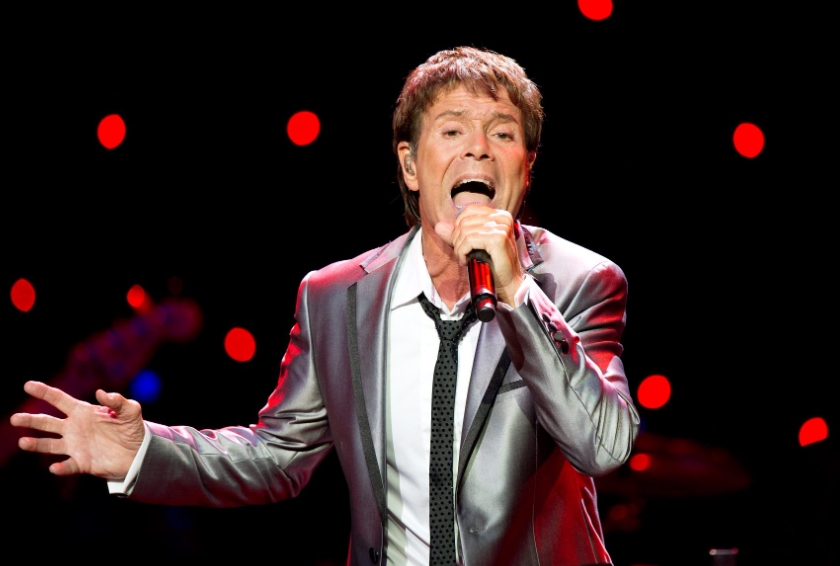 Cliff Richard Awards and Achievements
Brit Awards
1977: Best British male solo artist 
1982: Best British male solo artist 
1989: Lifetime achievement: Outstanding contribution to music (excluded the Shadows)
TV Times
1980: Most Exciting Male Singer on TV
1987: Best Male Singer
1989: Favourite Singer
The Sun Reader Polls
1970: Male Pop Personality
1971: Top Male Pop Personality
1972: Top Male Pop Personality
NME Reader Polls
1958: Best New Disc or TV Singer
1959: UK Male Singer
1959: Best Single: "Living Doll"
1960: Best UK Single: "Living Doll"
1961: UK Male Singer
1962: UK Male Singer
1963: UK Male Singer
1963: Best World Male Singer
1964: UK Male Singer
1964: UK Vocal Personality
1965: UK Male Singer
1966: UK Male Singer
1966: UK Vocal Personality
1967: UK Vocal Personality
1968: UK Vocal Personality
1969: British Vocal Personality
1970: UK Male Singer
1970: UK Vocal Personality
1970: World's Best Recording Artist of the '60s
1971: UK Male Singer
1971: British Vocal Personality
1972: UK Male Singer
1972: British Vocal Personality
Ivor Novello
1968: Most Performed Work: "Congratulations" by Bill Martin and Phil Coulter
1970: Outstanding Services to Music
Melody Maker
1959: Best Male Singer
1960: Top British Male Singer
1962: The Emen Award: Top male singer
1962: Top British Male Singer
1962: Top single of the year: "The Young Ones"
1963: Best Male Singer
1964: Best Male Singer
1965: Best UK Male Singer
1967: Top Male Singer
Disc & Music Echo
1967: Best-Dressed Male
1968: Best-Dressed Male
1969: Best-Dressed Male
1970: Top British Male Singer
1970: Best-Dressed Male
1970: Mr. Valentine
1971: Mr. Valentine
Bravo Magazine (West Germany)
1964: Best Male Singer: Gold
1964: Year End Singles Charts: 1. "Sag 'no' Zu Ihm" ("Don't talk to him")
1965: Best Male Singer: Gold
1980: Top International Male Singer
Record Mirror
1961: Record Mirror Survey: Most successful chart records 1958–1961: No. 1: Cliff Richard, "Living Doll" (Richard had three of the top five records and a further two in the Top 50)
1964: Record Mirror Poll: Best-Dressed Singer in the World
1960s
1961: Royal Variety Club: Show Business Personality
1961: Weekend Magazine: Star of Stars
1962: Motion Picture Herald Box-Office Survey of 1962: Most Popular Male Film Actor
1963: Motion Picture Herald Box-Office Survey of 1963: Most Popular Male Film Actor
1963: 16 (US Magazine): Most Promising Singer
1964: Billboard (US magazine): Best Recording Artist UK
1969: Valentine Magazine: Mr Valentine
1970s
1970: National Viewers' and Listeners' Association: Outstanding Contribution to Religious Broadcasting and Light Entertainment
1971: Record Mirror: UK Male Singer
1974: Nordoff Robbins Music Therapy Committee: Silver Clef: Outstanding Services to the Music Industry
1977: The Songwriters' Guild of Great Britain: Golden Badge Award
1979: Music Week: Special Award for 21 years as successful recording artistes: Cliff Richard and the Shadows
1979: EMI Records: Gold Clock and Gold Key award: EMI celebrates 21-year partnership with Richard
1980s
1980: Richard receives O.B.E. from the Queen
1980: BBC TV Multi-Coloured Swap Shop: Best UK Male Vocalist
1980: National Pop And Rock Awards: Best Family Entertainer
1980: Nationwide, in conjunction with Radio 1 and the Daily Mirror: Best Family Entertainer
1981: Sunday Telegraph Readers Poll: Top Pop Star
1981: Daily Mirror Readers Award: Outstanding Music Personality of the Year
1989: The Lifetime Achievement Diamond Award (Antwerp)
1990s
1995: American Society of Composers, Authors and Publishers: Pied Piper Award (Richard became the first British recipient of Ascap's coveted Pied Piper Award, which recognises outstanding contributions to the songwriter and music community)
1995: The formal investiture of Richard as Knight Bachelor took place at 10.30 a.m. in Buckingham Palace on Wednesday 25 October
1998: Dutch Edison: Lifetime Achievement Award
2000s
2000: South Bank Awards: Outstanding Achievement Award
2003: British Academy of Songwriters, Composers and Authors: Gold Badge of Merit
2003: Lawn Tennis Association: 20 Years of Service to Tennis Award
2004: Induction into UK Music Hall of Fame (representing the 1950s: Cliff and the Shadows)
2004: Ultimate Pop Star (No. 1 singles recording artist in UK) 
2005: Avenue of Stars (star on the pavement, London)
2005: Rose D'or Music Festival (Paris): Golden Rose
2006: Commander of the Portuguese Order of Prince Henry (awarded for services to Portugal)
2010s
2011: The National German Sustainability Award 
2022: The Musician's Company: On 16th December 2022, Sir Cliff Richard was awarded the Musicians' Company Popular Music Lifetime Achievement Award 
Cliff Richard's Wife – Is He Married?
Cliff Richard is an unmarried man till now but his name has been linked with many ladies. When later asked why he has never married, Richard said: "I've had a few false alarms. I've been in love, but marriage is a big commitment and being an artist consumes a great deal of time." Although he has never married, Richard has rarely lived alone. For many years he shared his main home with his charity and promotion schedules manager, Bill Latham, and Latham's mother. In 1982, Richard described them as his "second family". Cliff is single right now and he is not dating anyone at present. He is focused on his career rather than being in a relationship. His sexual orientation is straight and he is not gay. 
Previously, he dated Australian backup dancer Delia Wick from 1959 to 1961. They met in London while she was working as one of Cliff's backup dancers. He broke up their relationship after 18 months through a letter, stating that he needed to devote his life to his career deciding to sacrifice their love relationship.
After that, he had an affair with British actress Una Stubbs in 1962 followed by dancer Jackie Irving in the mid-1960s, Carol Costa, and singer Olivia Newton-John. She then started a relationship with English television presenter and former professional tennis player Sue Barker in 1982 which lasted for four years till 1986.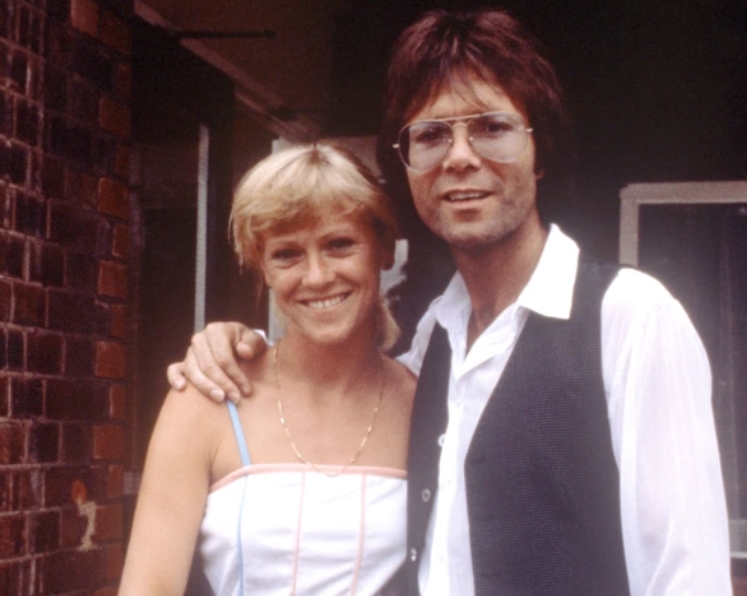 Cliff has helped different charities throughout the years, including Alzheimer's Research UK, Chance for Childhood, Cliff Richard Tennis Foundation, Golden-Oldies, Kidney Research UK, Olivia Newton-John Cancer & Wellness Centre, Roy Castle, Lung Cancer Foundation, TEARf und, and The Hunger Project. 
How Rich is Cliff Richard?
Cliff Richard is a pop singer, musician, and performer who has accumulated a huge net worth of $110 million as of December 2022. He has sold more than 250 million records worldwide and he is one of the best-selling music artists of all time. He has total sales of over 21.5 million singles in the United Kingdom and is the third-top-selling artist in UK Singles Chart history. He is making his annual income in millions of dollars from his profession. His main source of welath comes from the music industry and he lives a lavish lifestyle right now.
Cliff spends some of his money on real estate, charity work, and cars. He loves cars, and one of his most notable cars includes a  vintage 1963 Chevrolet Corvette. Cliff is one of the very few artists whose career and life are not dotted with any sort of controversies, be it alcoholism, drug abuse, or relationships. He has owned many different real estates throughout his career. He has also purchased a lavish home in Barbados which comes with six en-suite bedrooms and an overlooking Caribbean Sea view. 
What is Cliff Richard Height?
Cliff Richard stands tall at the height of 5 feet 10 inches and his body weight consist of 71 kg or 156.5 lbs. His hair color is light brown and he has a pair of hazel eyes. He has a slim body type with a lean figure. He often wears a suit or jacket. He leads an active lifestyle. He used to play tennis 3 times a week. He also takes supplements daily like the Centrum multivitamin and a dose of lecithin along with a glass or two of his own wine produced at his vineyard in Portugal.