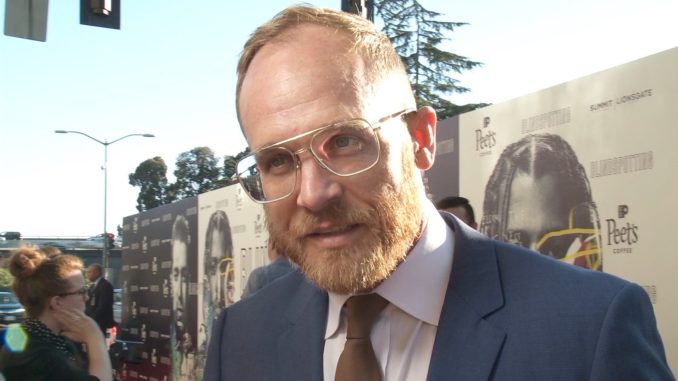 Who is Ethan Embry?
Ethan Embry is an American actor known for his roles in various films and television shows. He gained prominence for his performance as Rusty Griswold in the comedy film "National Lampoon's Vegas Vacation" (1997). He 's appeared in other notable projects such as "Empire Records" (1995), "Can't Hardly Wait" (1998), and the television series "Grace and Frankie" (2015-2022).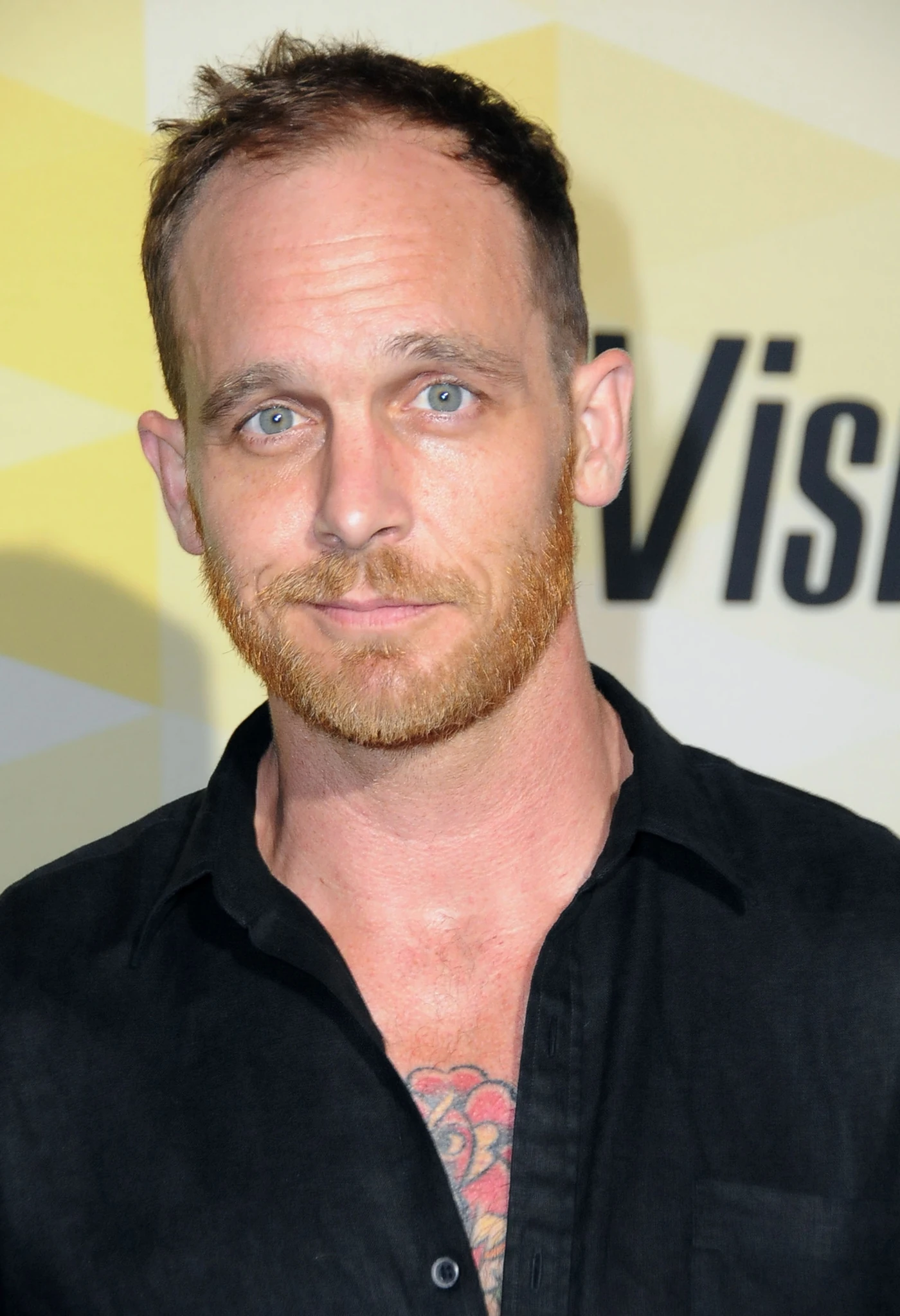 Early Life and Education
Ethan was born Ethan Philan Randall in Huntington Beach, California USA, on 13 June 1978. Ethan's father, Charles was dental technician, while his mother Karen worked as a screenwriter and talent manager. Raised alongside his older brother, Aaron, who also turned to acting, Ethan's penchant for performance was nurtured in an environment conducive to creativity and expression.
Ethan had a passion for the arts from a very early age, and began appearing in local theater productions when he was only 10 years old. By the time he was 13, Ethan had also appeared in more than 100 TV commercials, plus voiced radio ads.
Ethan was homeschooled for the majority of his formative years, and didn't enroll at a college, but focused on acting.
Roles in Movies
Ethan made his movie debut in the 1991 comedy drama "Defending Your Life", written and directed by Albert Brooks. In "All I Want for Christmas" (1991), playing Ethan O'Fallon, a young boy who schemes to reunite his divorced parents for Christmas. Despite being only 13 at the time, he captured the innocent determination of his character and made a solid impression on audiences, marking his entry into the world of feature film.
In 1995's "Empire Records", Ethan took on the role of Mark, a record store employee with a passion for music. The film was directed by Allan Moyle and starred Anthony LaPaglia, Debi Mazar and Maxwell Caulfield. Despite the poor reception from the critics, the movie has since acquired a dedicated fan base due to its nostalgic feel.
In the following year, Ethan starred in the drama "White Squall", directed by Ridley Scott, based on the true story of the ill-fated school sailing trip of the brigantine Albatross in 1961. The movie is notable for its dramatic and harrowing depiction of a white squall – a sudden, violent, windstorm at sea that is not accompanied by the dark clouds generally characteristic of a squall, making it all the more dangerous due to its unexpected nature.
In 1998, Ethan starred in the romantic comedy "Can't Hardly Wait", playing the lead role of Preston Meyers, a high school senior infatuated with the popular girl, played by Jennifer Love Hewitt. His performance is considered a standout by the critics, making the movie a classic in the teen comedy genre.
In 2002, Ethan appeared alongside Reese Witherspoon and Patrick Dempsey in another hit comedy "Sweet Home Alabama", directed by Andy Tennant. In the stoner comedy "Harold & Kumar Go to White Castle" (2004), Ethan played a minor but memorable role of Billy Carver.
In the following years, Ethan departed from his comedic roles, appearing in films such as "Vacancy" (2007), "Eagle Eye" (2008), and "The Reunion" (2011).
In 2015, he earned critical acclaim for his performance as Jesse Hellman in the horror thriller "The Devil's Candy". The movie was written and directed by Sean Byrne and centered on a struggling artist who is possessed by dark forces.
Three years later, Ethan starred in the Award-winning comedy-drama "Blindspotting". His most recent movie role was in the action thriller "Last Seen Alive" (2022), which also starred Gerard Butler, Jaimie Alexander and Russell Hornsby.
Roles in TV Series
Ethan made his TV series debut in the limited crime drama "Drug Wars: The Camarena Story" (1990). In the following years, he made appearances in shows such as "Harts of the West" (1993) and "Murder, She Wrote" (1994).  Ethan's first recurring role came in 2000, when he joined the cast of the sci-fi horror series "Freaky Links", a spin-off from the widely popular horror film "The Blair Witch Project".
One of Ethan's most significant TV roles was in the crime drama "Brotherhood" which aired on Showtime from 2006 through 2008. The series was created by Blake Masters and revolved around the complex relationship between two brothers in Providence, Rhode Island. One of the brothers, Tommy Caffee (Jason Clarke), is a local politician with aspirations of making a significant impact on his community. His older brother, Michael Caffee (Jason Isaacs), is a professional criminal deeply involved in the Irish Mob. Ethan played the role of Declan Giggs, a detective with the Providence Police Department, who is also a close friend of the Caffees. Ethan's performance in the series was highly praised, as he successfully portrayed the character's internal struggles.
In 2013, Ethan joined the cast of the fantasy adventure drama "Once Upon a Time", created by Edward Kitsis and Adam Horowitz. The show takes place in the fictional town of Storybrooke where the residents are actually characters from various fairy tales and other stories, transported to the real world and robbed of their original memories by a powerful curse. Ethan played the role of Greg Mendell, an outsider who accidentally stumbles upon Storybrooke. However, as the series progresses, it's revealed that Greg has deeper ties to the town and holds his own secrets, which become critical to the unfolding storyline.
From 2015 through 2019, Ethan played one of the lead roles in the crime drama "Sneaky Pete". The series revolves around the character of Marius Josipović (portrayed by Giovanni Ribisi) a released convict who adopts the identity of his former cellmate, Pete Murphy (played by Ethan) in order to escape his past life.
In the Netflix series "Grace and Frankie" (2015-2022), Ethan took on the role of Coyote Bergstein, the adopted son of Frankie, played by Lily Tomlin. As Coyote, Ethan portrayed a recovering drug addict striving for redemption and reconciliation with his family. His nuanced performance demonstrated his ability to inject humor into challenging scenarios without undermining the gravity of the character's struggle.
Ethan's most recent TV series role was in three episodes of the superhero drama "Gotham Knights" (2023), which depicts the events following Batman's death. Despite the intriguing premise, the series hasn't been well received by the audience, and it remains unclear whether the network will renew it for another season.
Love Life and Relationships
Ethan married actress Amelinda Smith in 1998, and they had one child, Cogeian, named after the word 'cogent'. The couple quietly divorced in 2002, citing irreconcilable differences.
In 2005, Ethan found love again with fellow actress Sunny Mabrey. They married later in same year, but announced their separation in 2012. However, the story did not end there – they reconciled and were engaged again in 2013, tying the knot for the second time in June 2015. Ethan and Sunny worked together on second season of "Once Upon a Time" in 2013, which coincides with them getting back together after their divorce. Today, the couple split their time between Atlanta, Georgia, and Los Angeles, while staying away from the public eye.
Substance Abuse Issues
Ethan has been remarkably transparent about his struggle with substance abuse. In 2017, he publicly opened up about his journey towards sobriety after battling an opioid addiction. In a series of tweets he revealed that he was once addicted to heroin and prescription pain killers, saying that his addition has been affecting his life for years, but that he managed to overcome it, encouraging others who are in a similar situation to do the same.
Ethan shared his story shortly after the Attorney General, Jeff Sessions, ordered federal prosecutors to increase possible penalties for drug offenders. He criticized this stance, stating that similar policies force addicts to avoid seeking help until it's too late.
Today, Ethan remains a dedicated advocate for the cause, underlining the importance of maintaining a healthy lifestyle.
Net Worth
As of 2023, Ethan's net worth is estimated at over $3 million, primarily attributed to his extensive acting career in both television and film. His lasting presence in the industry is a testament to his talent, dedication, and passion for his craft.