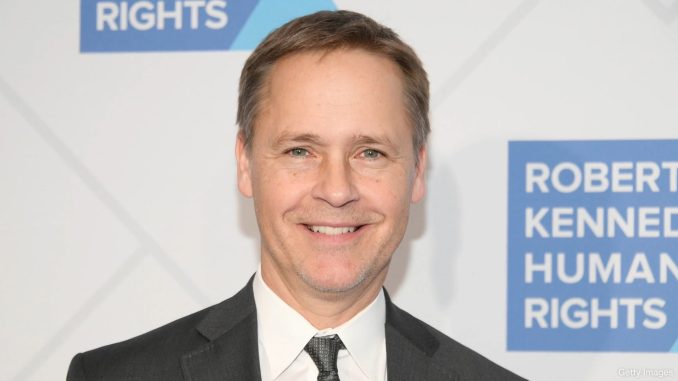 Who is Chad Lowe?
Charles David 'Chad' Lowe is an actor and TV director, also known for being the brother of famous actor Rob Lowe. Born on 15 January 1968, in Dayton, Ohio USA, Chad came into prominence in the 1980s and 1990s, earning critical acclaim for his performances in TV series such as "Life Goes On" and "Melrose Place". Over the years, he's proved himself to be more than just an actor, taking on the roles of director and producer with equal dedication.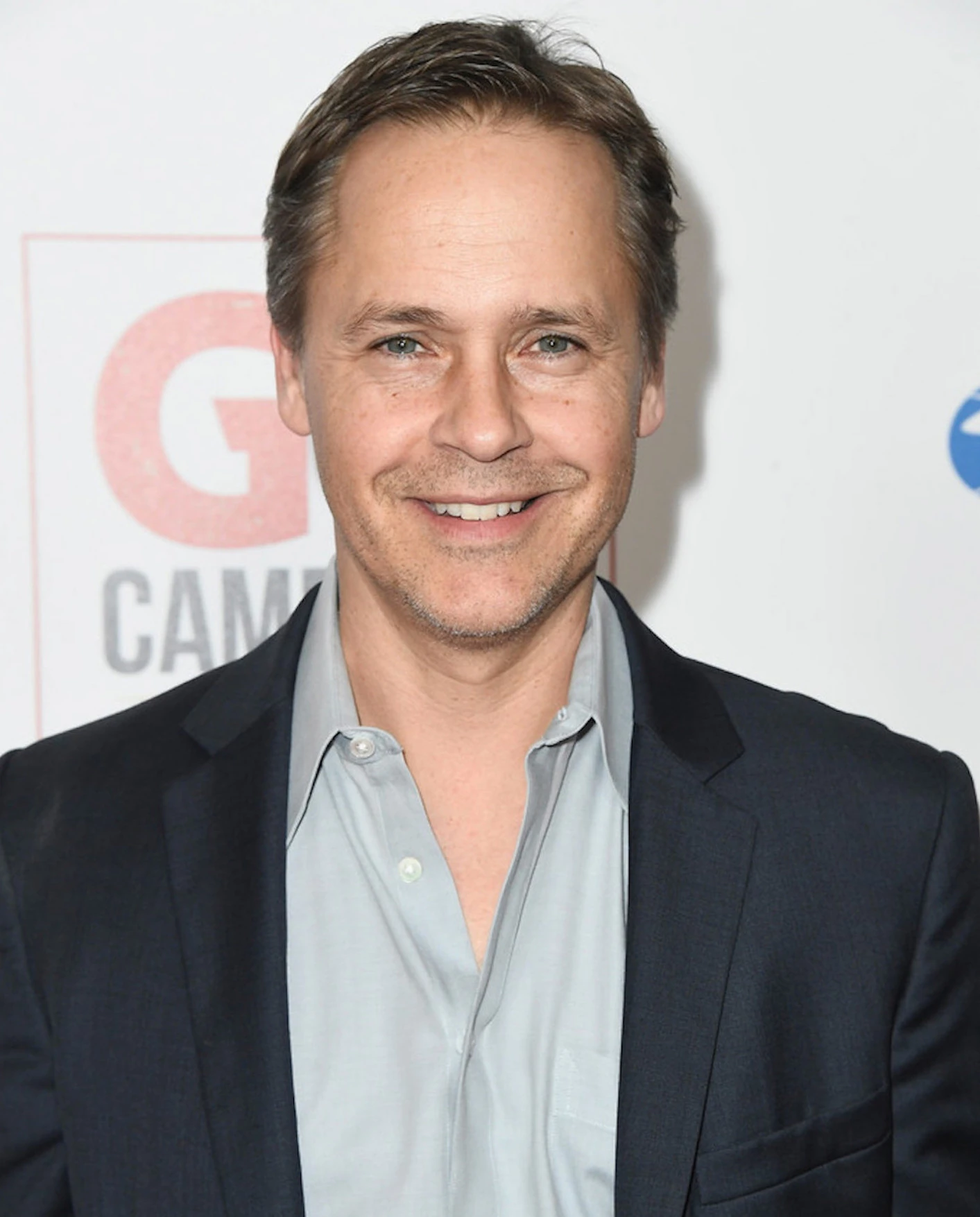 Early Life and Education
The Lowe family moved from Ohio to Southern California when Chad was young. Exposed to Hollywood from an early age, Chad and his brother developed a keen interest in acting. Chad attended Santa Monica High School, where he honed his acting skills in school plays.
He pursued his passion for acting further by enrolling in drama classes in college, with a focus on theater arts. From the beginning, Chad showed a natural affinity for the craft, impressing instructors with his dedication and ability to immerse himself in characters.
Roles in Movies
One of Chad's first acting roles came in the 1984 film "Oxford Blues", in which he appeared alongside his brother Rob. In 1988, Chad's portfolio expanded with a lead role in "Apprentice to Murder", in which he played Billy Kelly, a young man drawn into the eerie world of a local faith healer.
In "Quiet Days in Hollywood" (1997) Chad played a hustler, providing him the opportunity to explore a character with a darker side. In the same year, he also starred in the romantic drama "Floating", written and directed by William Roth. In 2002, Chad appeared in the film "Unfaithful", in which he played the character of Bill Stone. Starring alongside Richard Gere and Diane Lane, Chad's role in the movie added to the intricate narrative of infidelity and deceit.
In the following ten years, Chad was primarily focused on his TV work, and only appeared in a handful of movies, which include "Red Betsy" (2003), "Fielder's Choice" (2005), and "California Scheming" (2014).
In 2015, Chad made a cameo appearance as himself in the film adaptation of the television series "Entourage", which centers on four movie stars working on their next big project. Chad's most recent movie role was in the 2019 adventure comedy "7 Days to Vegas", which stars Vincent Van Patten, Ross McCall, and Paul Walter Hauser as Hollywood stars making big bets in Las Vegas casinos.
Roles in TV Series
One of Chad's early significant roles was in the television series "Spencer" (1984 – 1985), in which he portrayed the title character Spencer Winger who is a teenage boy dealing with the ups and downs of high school life.
In 1991, Chad took on the role of Jesse McKenna in the drama "Life Goes On", a young man living with HIV/AIDS, and often seen as one of Chad's most impactful performances. This role was well-received by viewers and critics alike, and led to Chad winning an Emmy Award for Best Supporting Actor in a Drama Series.
Another notable role for Chad was in the popular soap opera "Melrose Place", in which he portrayed Carter Gallavan, a love interest of one of the main characters. Although he appeared in only eight episodes in 1996 and 1997 he still left a notable impact on the show with his performance.
From 2010 to 2017, Chad played Byron Montgomery, father of one of the main characters in the popular mystery drama "Pretty Little Liars". The series was developed by I. Marlene King and is based on the book series of the same name written by Sara Shepard. The show follows a group of four high school girls – Spencer Hastings, Hanna Marin, Aria Montgomery, and Emily Fields – whose lives are turned upside down when their friend Alison DiLaurentis disappears.
Chad also appeared in the superhero series "Supergirl" (2015 – 2020), portraying Thomas Coville, a charismatic spiritual leader with a connection to the series' protagonist.
Most recently, in 2022 and 2023, he appeared in five episodes of the action thriller drama "9-1-1: Lone Star" which stars his brother Rob as a Texas firefighter who has to save people's lives on a daily basis, all while managing his personal life.
Career as a director
While Chad's acting career has made him a recognizable figure in Hollywood, his work as a director has been equally noteworthy. His directorial debut came with the 2000 short film, "The Audition". After directing and producing another short film, "The Space Between" in 2002, Chad moved to work on TV. In the following years, he directed episodes of popular series such as "Law & Order: Special Victims Unit", "Without a Trace", and "Brothers & Sisters", among others.
As if being in high school isn't terrifying enough…#PLLOriginalSinJoin us TONIGHT for the #BloodyRedCarpetEvent live stream at 7:30PM ET/4:30PM PT on HBO Max's TikTok!

Posted by Pretty Little Liars on Friday, July 15, 2022
His proficiency behind the camera quickly led to more opportunities. One of Chad's most significant directing roles for television came when he directed 13 episodes of the drama series "Bones", which was well-received, contributing to the show's overall success and helping to solidify its place as a fan-favorite crime procedural.
However, it was his work on "Pretty Little Liars" where Chad truly made his mark as a director, of 15 episodes of the show between 2011 and 2017, bringing a unique vision to each. As someone already familiar with the show's dynamics and characters through his acting role, Chad was able to provide a distinct perspective that contributed to the series' plot.
In addition, Chad directed multiple episodes of "Twisted" and "Life in Pieces", demonstrating his ability to adapt to different genres and storytelling styles.
Most recently, he directed five episodes of "9-1-1: Lone Star", as well as four episodes of the superhero series "The Flash".
Personal Life
Chad was married to actress Hilary Swank from 1997 to 2007. The couple had met during the filming of "Quiet Days in Hollywood", and their relationship was often in the limelight due to their respective careers.
After his divorce from Hillary, Chad married producer Kim Painter in 2010; the couple has three daughters, Mabel, Fiona and Nixie.
When he's not on set or directing, Chad indulges in his love for outdoor activities. He's an avid surfer and enjoys spending time on the beaches of California. He also likes to travel, especially to places where he can explore nature.
Net Worth
As of June 2023, Chad's net worth is estimated to be around $4 million. This comes from his long and fruitful career in acting, as well as from his work as a director. Despite his wealth, Chad is known to lead a relatively modest lifestyle, choosing to focus more on his craft than on the trappings of Hollywood success.
Rob Lowe Wiki Bio
Born Robert Hepler Lowe on 17 March 1964, in Charlottesville, Virginia, he's an American actor and producer, renowned for his charm and memorable performances over a career that spans more than four decades.
Rob's interest in acting was piqued at an early age. He was born to Barbara Lynn, a schoolteacher, and Charles Davis Lowe, a trial lawyer. Rob spent most of his childhood in Dayton, Ohio, but his family relocated to Malibu, California, during his teenage years.
After graduating from Santa Monica High School, a hub for children of the Hollywood elite, Rob didn't enroll at college, instead choosing to focus on his budding acting career. He began attending auditions, setting the stage for a successful career in Hollywood.
Rob's acting breakthrough came in 1983, when he was cast in Francis Ford Coppola's film "The Outsiders" – playing the character Sodapop Curtis, Rob demonstrated his acting skills alongside other rising stars like Patrick Swayze and Tom Cruise. The film brought Rob into the limelight, and he quickly became part of the 80's 'Brat Pack', a group of young actors who frequently appeared together in teen-oriented coming-of-age films.
In 1985, he appeared in "St. Elmo's Fire", which solidified his status as a teen idol, and in the following years, Rob starred in movies such as "About Last Night…" (1986) and "Wayne's World" (1992).
In 1999, Rob ventured into television with a prominent role in "The West Wing", playing Sam Seaborn, a charismatic deputy communications director. His portrayal earned him a Primetime Emmy nomination and two Golden Globe nominations.
Rob also garnered praise for his role in the popular sitcom "Parks and Recreation", in which he played the relentlessly positive and energetic character, Chris Traeger. His performance was received with much acclaim and resulted in another Primetime Emmy nomination.
In terms of his personal life, Rob has been married to Sheryl Berkoff since 1991. They met twice, first on a blind date in 1983 and again while Rob was filming "Bad Influence" in 1990. The couple has two sons, Matthew Edward and John Owen.
Rob is also an author, having penned two memoirs, "Stories I Only Tell My Friends" and "Love Life", both of which were best-sellers. These memoirs offer insights into his life and career, revealing a side of Rob that goes beyond his on-screen persona.
Beyond his acting career, Rob is actively involved in charity work and is a staunch advocate for breast cancer awareness, a cause close to his heart after his mother, grandmother, and great-grandmother were all diagnosed with the disease.
As of June 2023, his net worth has been estimated at more than $100 million.