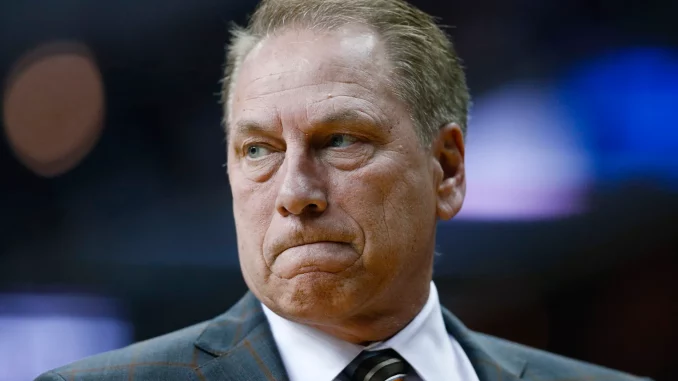 Who is Tom Izzo?
Thomas Michael 'Tom' Izzo was born on 30 January 1955, in Iron Mountain, Michigan. He is a highly accomplished American college basketball coach, having been the head coach of the Michigan State Spartans men's basketball team since 1995. Known for his intense coaching style and emphasis on toughness and defense, Izzo has led the Spartans to numerous successes, including eight Final Four appearances and a national championship in 2000. He's widely respected for his ability to develop players and his dedication to the program, making him one of the most respected and successful coaches in college basketball.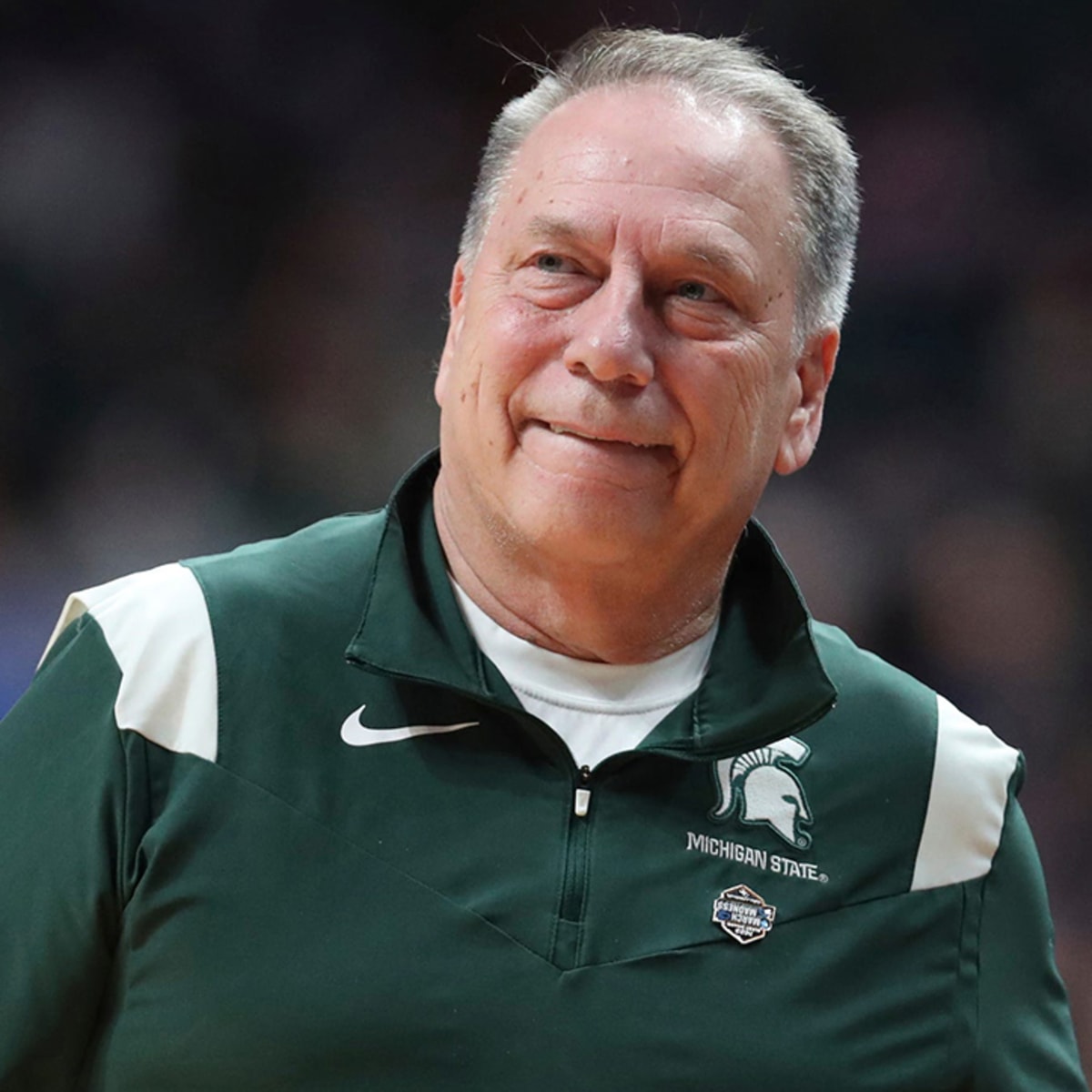 Early Life and Education
Tom was born into a family of mixed Finnish and Italian descent, with his brother being his only sibling – they grew up in the small town of Iron Mountain, near the border with Wisconsin. His passion for basketball sparked at a young age, as he spent countless hours practicing his jump shot and honing his understanding of the game.
Tom matriculated from Iron Mountain High School in 1973; it was during his high school days that he became friends with the future legendary National Football League (NFL) coach, Steve Mariucci. Tom continued his education at Northern Michigan University (NMU), graduating in 1977 with a degree in education, a field that would later become vital to his career as a coach.
Career as a Player
Tom's playing career was primarily centered around his high school and university years. He played guard for his high school team, helping them reach the state quarter-finals twice. His exceptional understanding of the game was evident even then, and it allowed him to make the most of his modest physical stature.
Tom continued to play basketball at NMU, and was a guard from 1973 through 1977. In his senior season, he was named a Division II All-American and set a school record for minutes played.
Despite not pursuing a professional playing career in the National Basketball Association (NBA), his playing experiences at the collegiate level formed the bedrock of his later success as a coach.
Michigan State men's basketball coach Tom Izzo has joined the basketball elite after being elected to the Naismith…

Posted by Michigan State Men's Basketball on Monday, April 4, 2016
Coaching Career
Following his graduation from NMU, Tom took up a position as the head coach at Ishpeming High School. In 1979 he was appointed as an assistant coach at NMU where he spent close to decade working under the tutelage of head coach Jud Heathcote. In 1983, he moved up to the position of a part-time assistant at Michigan State.
After a brief stint as an assistant coach at the University of Tulsa, Tom returned to MSU, and in 1995, he was handed the reins of the MSU Spartans, stepping into the sizable shoes of Heathcote. His early years as a head coach were marked by a strong determination to rebuild the team's roster and establish a winning culture. Tom's focus on recruiting and player development proved successful, and it wasn't long before the Spartans started dominating the college basketball scene.
During the first two years of Tom's tenure, the Spartans finished 6th and 7th in conference, respectively, but failed to make it to the NCAA tournament. This changed in 1998, when the team began their 25 year streak of straight NCAA appearances.
In 2000, the Spartans clinched their second NCAA Championship title, a testament to Tom's exceptional leadership and coaching prowess. This accomplishment remains a crowning achievement in Tom's illustrious career and solidified his reputation as one of college basketball's elite coaches. Nine years later, Tom's team came close to winning the championship again, but ultimately lost to North Carolina.
Beyond the NCAA Championship, Tom has led the Spartans to multiple Big Ten regular-season and tournament titles. His teams have consistently reached the NCAA Tournament, including several impressive runs to the Final Four. His sustained success has earned him numerous coaching accolades, including multiple Big Ten Coach of the Year honors, and recognition as the AP College Basketball Coach of the Year.
Tom Izzo Losing His Damn Mind While Wearing An Ugly Sweater Is The Funniest Moment We'll See In A College Hoops Game https://t.co/Lh4vchsU9P pic.twitter.com/sYBaR2ckmH

— Barstool Sports (@barstoolsports) December 22, 2022
Even as he approaches three decades at the helm of the Spartans, Tom shows no signs of slowing down, and is currently the longest-tenured coach in the Big Ten Conference. In August 2022, he signed a five-year contract extension with his team, making it clear that he has no plans of retiring any time soon.
Through his career, Tom was pursued for the position of head coach by a number of NBA teams, including the Chicago Bulls, New Jersey Nets, and Cleveland Cavaliers, but had always stayed loyal to MSU, stating that he is 'a Spartan for life'.
In addition to his work with the Spartans, Tom was also then head coach for the US National Basketball team at the 2003 Pan American Games.
Coaching Style
Tom is known for his hands-on, intense coaching style, which demands not just physicality, but also mental strength from his players. His approach to coaching has always been centered around the principles of discipline and teamwork. His teams are often characterized by their relentless defensive performances, exceptional rebounding, and efficient offense. Beyond just skills and tactics, Tom instilled a mental toughness in his players, preparing them for challenges both on and off the court.
However, Tom can often seem intimidating, and was voted as fifth angriest college basketball coach by the magazine "USA Today Sports" in 2013. Despite his tough exterior, Tom is recognized for his deep care for his players, always aiming to help them grow both as athletes and individuals. Many of his former players have gone on to have successful careers in the NBA.
As a testament to his accomplishments, Tom was inducted into the Naismith Basketball Hall of Fame in April 2016.
Personal Life
Tom is married to Lupe, and they have two children, a daughter named Raquel and adoptive son Steven, who has followed his father's footsteps into basketball, playing as a guard for the MSU Spartans.
Despite his demanding career, Tom has always made time for his family, often seen taking breaks from his coaching duties to attend his children's events and games. Tom's sense of community extends beyond his immediate family, as he is an active contributor to various charities and youth programs within the Michigan community.
Net Worth
Tom's successful coaching career has brought him financial reward. As of 2023, his net worth is conservatively estimated to be around $13 million. Over the years, his annual income as the head coach of MSU Spartans has progressively grown to $8.3 million, in response to his consistent performance and the prestige he brings to the program.