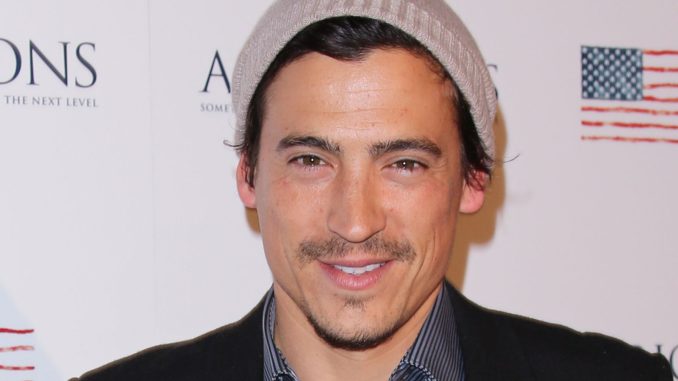 The American actor, producer, and spiritual preacher Andrew Keegan, is possibly best known for his appearances in the TV shows "7th Heaven" and "Party of Five", and in the film "10 Things I Hate About You."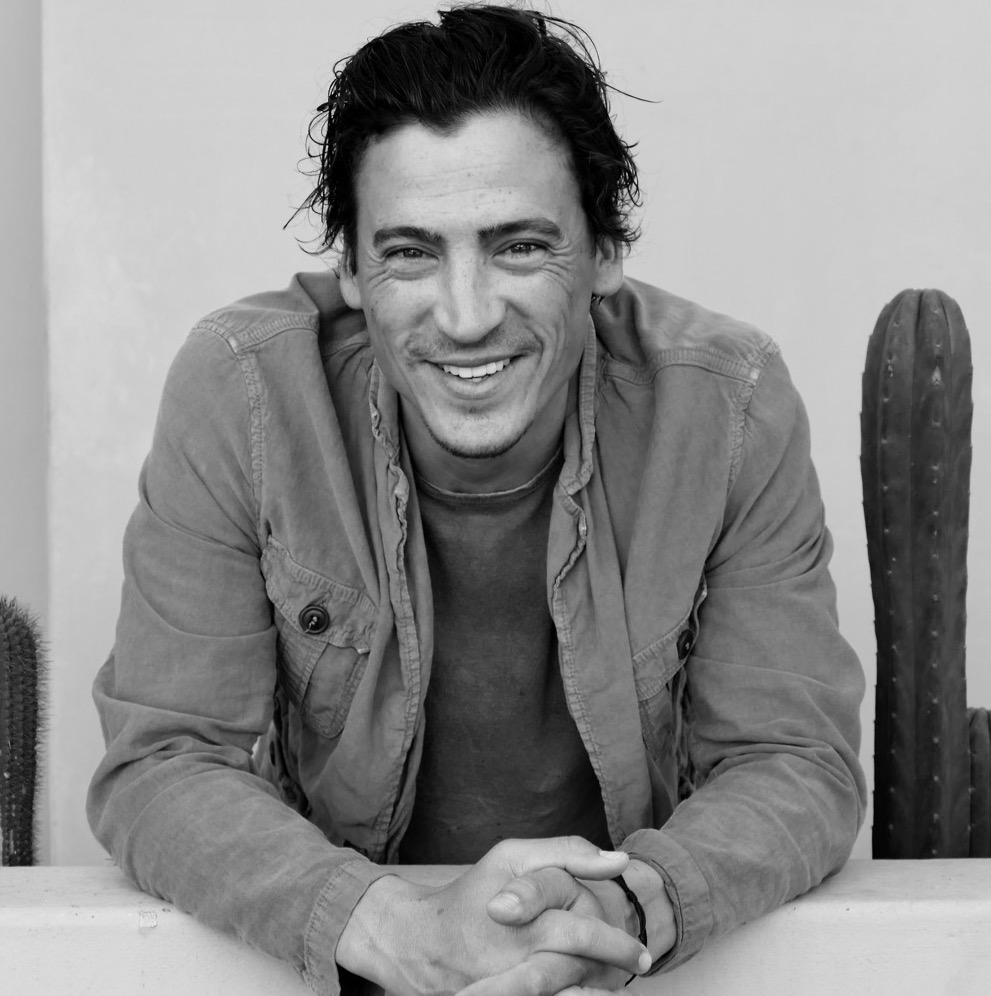 Age, Early Life, and Education Background
Andrew Keegan Heying was born under the Aquarius zodiac sign on 29 January 1979, in Los Angeles, California, and is 44 years old as of 2023. He's the son of the Nebraskan voice actor Larry Heying and hairdresser Lana Ocampo. His younger brother, Casey Keegan, is an actor who appeared in the films "Rhythm & Jams" in 1993 and "Americons" in 2015. Keegan is of Colombian roots from his mother's side, and Czech and German roots through his father – he speaks fluent Spanish.
Very little is known about Keegan's educational background, except that he studied acting under the renowned Los Angeles-based acting coach, John Homa.
Hobbies and Facts
Andrew is an avid surfer, and has competed in numerous celebrity surfing competitions – previously, he won the Rip Curl Malibu Pro and Boost Mobile Pro Trestles celebrity surfing competitions, and donated the prize money to Life Rolls On. Moreover, he offers surfing lessons to raise funds for charity.
His best-loved Shakespearean character is Cassio from the play "Othello."
Keegan served as a celebrity judge for the University of California, Los Angeles Spring Sing in 2005.
The "10 Things I Hate About You" star is good friends with the Taiwanese director and actor, Liam Stone, who is known for his works in the 2006 movie "Venice Knights."
Film and Stage Appearances
Keegan caught public attention when he portrayed Zack Dell in the 1994 adventure comedy, "Camp Nowhere." In 1996, he had a minor role in the Will Smith-starred sci-fi action "Independence Day." Keegan's fame skyrocketed when he was cast as Joey Donner in the 1999 teen romantic comedy, "10 Things I Hate About You." He shared the screen with the late Australian actor Heath Ledger, Julia Stiles and Joseph Gordon-Levitt in the film, which was a commercial success – it grossed over $60 million against a budget of $13 million. In 2000, Keegan landed a role in Greg Berlanti's GLAAD Award-winning comedy-drama, "The Broken Hearts Club: A Romantic Comedy."
In 2009, Andrew made his stage debut as Rigby, an HIV-positive character in the play "He Asked for It." 2010 saw Andrew appear in the action movie "Kill Speed", and his next notable role was as the sociopathic and sadistic vampire Blake in the 2018 horror film, "Living Among Us."
TV Appearances
In 1993 and 1994, Keegan was cast as Kenny in two episodes in seasons four and five of the action drama "Baywatch." Subsequently, he landed the starring role of Jack Kelly in the ABC sitcom, "Thunder Alley." Between 1997 and 2002, the Californian actor was cast for the recurring role of Wilson West in the family drama "7th Heaven" and before the century ended, he portrayed Reed Isley in eight episodes of the family and teen drama "Party of Five."
Some of Keegan's next notable TV appearances were in The WB comedy-drama "Related" in 2005 and 2006 and "Adam and Jamero" in 2014. In 2017 and 2020, Keegan made one-episode appearances in the comedy series "Hollywood Darlings" and the teen drama "Trinkets" respectively.
Have you seen @trinkets yet? It was so inspiring to be back on set in Portland with a truly talented cast. Been watching…

Posted by Andrew Keegan on Monday, August 31, 2020
Career as a Producer
In 1999, Keegan served as the co-producer of the film "The Contract." Subsequently, he came in as the co-executive producer of the film "Cruel World" in 2005, and "A Christmas Too Many" in 2007. In 2017, he produced four episodes of the TV series "ACTIV888."
Awards and Nominations
In 1995, Andrew received a Young Artist Award nomination for Best Performance: Young Actor in a TV Comedy Series for his performance in "Thunder Alley." Four years later, he was nominated for a Teen Choice Award for his performance in "10 Things I Hate About You." The actor scooped a Famous Monsters Film Festival Award for Best Actor for his performance in "Living Among Us."
Andrew Keegan is active on Instagram (@andrewkeegn) with almost 35,000 followers. He also has a Twitter account that's followed by almost 5,000 fans.
Personal Life
Keegan has dated several women – in 1997, he was in a relationship with the American singer and actress, Jennifer Hewitt, who is known for her appearance in the Disney Channel's TV program "Kids Incorporated." From 1998-2001, Keegan dated the American actress and singer-songwriter, LeAnn Rimes, and in 2001, he had a brief affair with the "Angel Has Fallen" and "The Prestige" starlet, Piper Perabo. Andrew also dated the Canadian model and former child actress, Elisha Cuthbert, in 2002 and 2003.
Andrew began dating the "New Music Live" host, Arista Ilona in 2013. On 15 March 2016, the duo welcomed a daughter named Aiya Rose Keegan; Ilona has revealed that her daughter's first name means 'goddess of creativity' in Turkish and 'miracle' in Japanese, and that it was given to her to honor the place where she first met Keegan – at Full Circle Temple. The couple is much involved in the Full Circle Community.
10 Things I Hate About You actor Andrew Keegan welcomes daughter Aiya Rose https://t.co/gJCUqkxDo3 pic.twitter.com/MseXDzYVZL

— People (@people) March 18, 2016
Keegan is the co-founder of the Venice Beach-based spiritual community center, Full Circle, which 'seeks to empower and inspire the community to create a better world.' Keegan describes Full Circle as a 'non-denominational spiritual community where people from all backgrounds and beliefs come together to engage artistically.' The community center promotes various engagement activities including group meditation, yoga, hand-holding, and even spooning. According to New York Magazine, Full Circle's actual theology is tough to pin down and seems to loosely follow the Hinduism religion. The center serves as the host of the community pet parrot, Krishna, whose name is in line with the group's appropriation of Hindu beliefs.
In May 2015, Keegan's temple was raided by the Department of Alcoholic Beverage Control (California) for selling unlabeled Kombucha. Keegan was unaware that the fermented and sweetened black tea beverage should be labeled as alcoholic, and that the temple needed a license to distribute it to the congregants.
Height, Weight, and Physical Appearance
Keegan has an athletic body, weighs around 155lbs (70kgs), and is 5ft 11ins (1.80m) tall. He has wavy dark brown hair and a set of hazel eyes.
Net Worth
Acting is Keegan's primary source of income. His net worth is approximately $1.5 million, as of 2023.