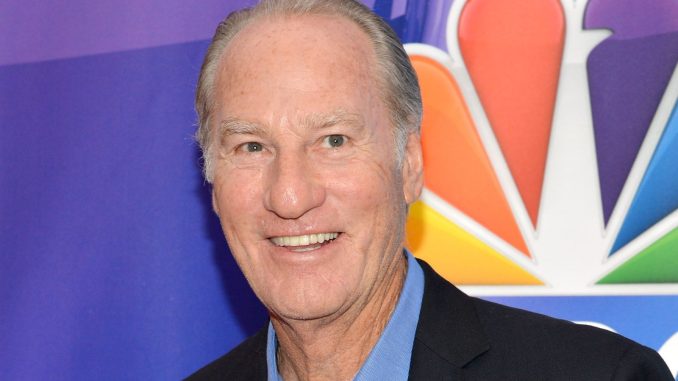 Craig T. Nelson is a Primetime Emmy Award-winning American actor, who is perhaps best known for his appearance in the sitcom "Coach."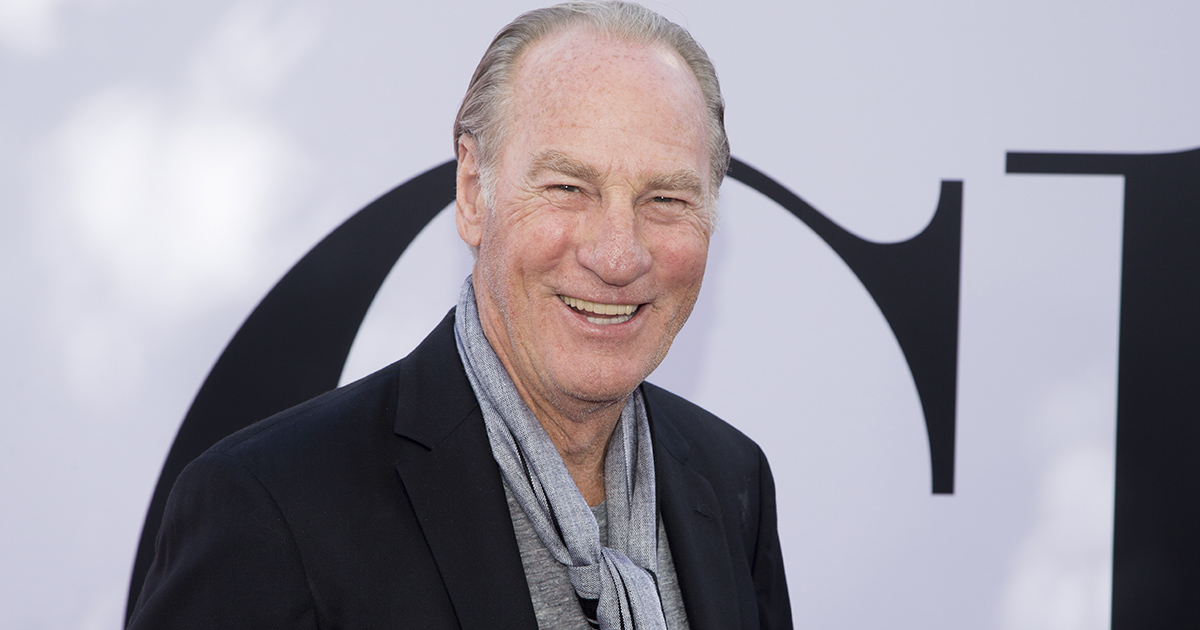 Age, Early Life, and Education Background
Craig Theodore Nelson hails from Spokane, Washington State, and was born under the Aries zodiac sign on 4 April 1944, which makes him 79 years old as of 2023. He's the son of the businessman Armand Gilbert Nelson, and the retired professional dancer Vera Margaret Nelson, and was raised alongside his sister, Dayle Cole. Craig was very physically active as a child, and trained in martial arts – he earned a brown belt in karate when he was in high school.
Nelson attended Lewis and Clark High School in Spokane, where he played baseball, basketball, and football. He had a dream of joining the Central Intelligence Agency (CIA) of America and upon his matriculation, he enrolled at Central Washington University (CWU), Ellensburg, Washington to study Criminology. However, Craig dropped out of CWU and joined Yakima Valley College (YVC), where he studied drama under the tutorage of Mr. Brady. He dropped out yet again and moved to Switzerland, where he studied Communications at Northfielde Universität Herisau. Subsequently, he was granted a scholarship to the University of Arizona, Tucson, where he studied drama.
Hobbies and Interesting Facts
Nelson is very outspoken when it comes to politics, and is anti-taxation.
He is also a dedicated philanthropist, who's worked with numerous charity organizations, including the Drug Education Council. He also supports groups dedicated to improving the lives of veterans and their children.
The Spokane native is an avid golfer and enjoys participating in celebrity pro-am golf tournaments.
Craig T. Nelson drove in three Rolex 24s. The best finish for the Coach actor was 9th in the WSC class in 1996. pic.twitter.com/K6EJxaOp54

— nascarman (@nascarman_rr) January 25, 2020
He's also a big fan of auto racing, and has competed in the International Motor Sports Association, also known as the World Sports Car Series. Moreover, he participated in the Toyota Celebrity Grand Prix of Long Beach (1991) and finished ninth. In 1992, Craig co-founded Screaming Eagles Racing together with John Christie.
Shortly before he was cast in the TV series "Parenthood," Craig was offered a role in the acclaimed ABC series "Modern Family", but he turned it down, telling Access Hollywood Live that he 'liked the people' and 'liked the script' of "Modern Family" but could not accept the role because its producers failed to offer him the money he deserved.
Film Appearances
Before he officially began his acting career, Nelson was a stand-up comedian who was a member of the well-known comedy troupe, The Groundlings. He also wrote content for the famous radio comedians, Roger Barkley and Al Lohman. Craig made his film debut in the 1971 vampire horror movie "The Return of Count Yorga", then rose to stardom when he was cast alongside the likes of Al Pacino and Lee Strasberg in the 1979 Academy Award-nominated courtroom drama movie "…And Justice for All." Moreover, Nelson's fame skyrocketed when he was cast as Steve Freeling in the 1982 Steven Spielberg-written supernatural horror movie "Poltergeist," which was the eighth highest-grossing film of 1982, and the Chicago Film Critics Association ranked the movie at position 20 of the scariest films ever made.
In 1986 Craig reprised his role of Steve Freeling in the spin-off from "Poltergeist" entitled "Poltergeist II: The Other Side." Meanwhile, he was cast in several other films, and the most notable are "The Skulls" in 2000, "The Incredibles" in 2004, "The Family Stone" in 2005, and "The Proposal" in 2009. Nelson also appeared in the 2015 Kevin Hart and Will Ferrell-starred crime comedy "Get Hard", and most recently in the comedy "Book Club 2: The Next Chapter."
TV Appearances
Nelson made his TV debut in 1973, in an episode of the sitcom "The Mary Tyler Moore Show," which was followed by several single-episode appearances. In 1982, he was cast as Kenneth Dutton in 13 episodes of the NBC crime drama "Chicago Story," which was followed by an appearance in 23 episodes of the ABC drama "Call to Glory" in 1984 and '85. Nelson's most significant work in television was in the ABC sitcom "Coach," in which he starred as Coach Hayden Fox in 198 episodes and nine seasons from 1989-1997.
Nelson later starred as Chief Mannion in 89 episodes of the CBS crime drama "The District" between 2000-2004. His next major role was in the NBC family comedy-drama "Parenthood" (2010-2015), which after six seasons ended in 2015 in a rather emotional way – Craig's character, Zeek Braverman, passed on after a long battle with heart complications. Craig has been playing Dale Ballard in the CBS sitcom "Young Sheldon" since 2017.
Other Works
In 1998, Nelson played Nat Miller in Eugene O'Neill's comedy play "Ah, Wilderness!" He's also lent his voice to several characters in the video games "The Incredibles" (2004), "Disney Infinity" (2013), and "Disney Infinity: Marvel Super Heroes" (2014), among others.
Awards and Nominations
Craig has won five awards and received 16 award nominations in his acting career. For his role in the Fox sitcom "Coach," he scooped a Primetime Emmy Award for Outstanding Lead Actor in a Comedy Series in 1992. He won a Visual Effects Society (VES) Award for his voicing role in the animated superhero film "The Incredibles" in 2005, and a Prism Award for his performance in the series "Parenthood" in 2012. Nelson is a four-time nominee for Golden Globe Awards, and a two-time nominee for both Satellite and Primetime Emmy Awards.
Personal Life
Craig's first partner was Robin McCarthy; they exchanged vows in June 1965 and welcomed three children named Chris, Tiffan, and Noah but divorced in June 1985. Noah has followed in his father's footsteps, and has served as the executive story editor and writer for various TV shows including "Hawaii Five-O" and "Secrets and Lies." In 1987, Nelson walked the aisle with Doria Cook, who is a freelance writer and a martial arts instructor. Doria is also a retired actress who appeared in the 1974 musical film "Mame." The duo don't have children together.
Height, Weight, and Physical Appearance
Nelson is of Caucasian ethnicity and has a set of blue eyes and gray hair. He weighs approximately 200lbs (91kgs) and is 6ft 4ins (1.93m) tall. The actor wears shoe size 10(US).
Net Worth
Craig began acting over five decades ago, and has accumulated a good net worth from his successful career. He is authoritatively worth around $50 million, as of 2023.