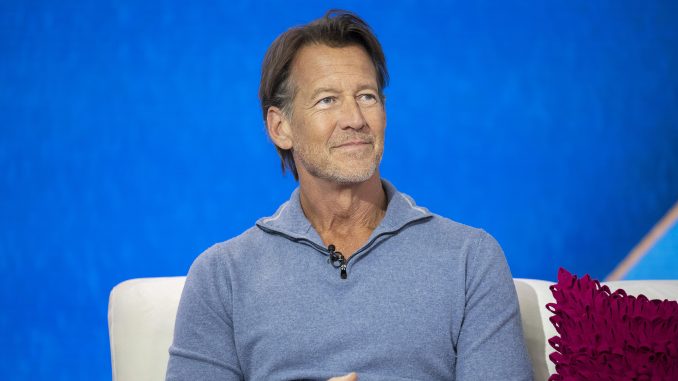 Who is James Denton?
American actor and singer James Denton was born in Nashville, Tennessee USA, on 20 January 1963, making Aquarius his zodiac sign. He's had roles in 55 TV series and movies, but is perhaps known best for portraying Mike Delfino in the mystery comedy series "Desperate Housewives", which starred Marcia Cross, Felicity Huffman and Teri Hatcher, and was created by Marc Cherry. It follows the lives of several female friends whose neighbors have committed suicide, the series aired from 2004 through 2012, and won 66 of its 255 award nominations.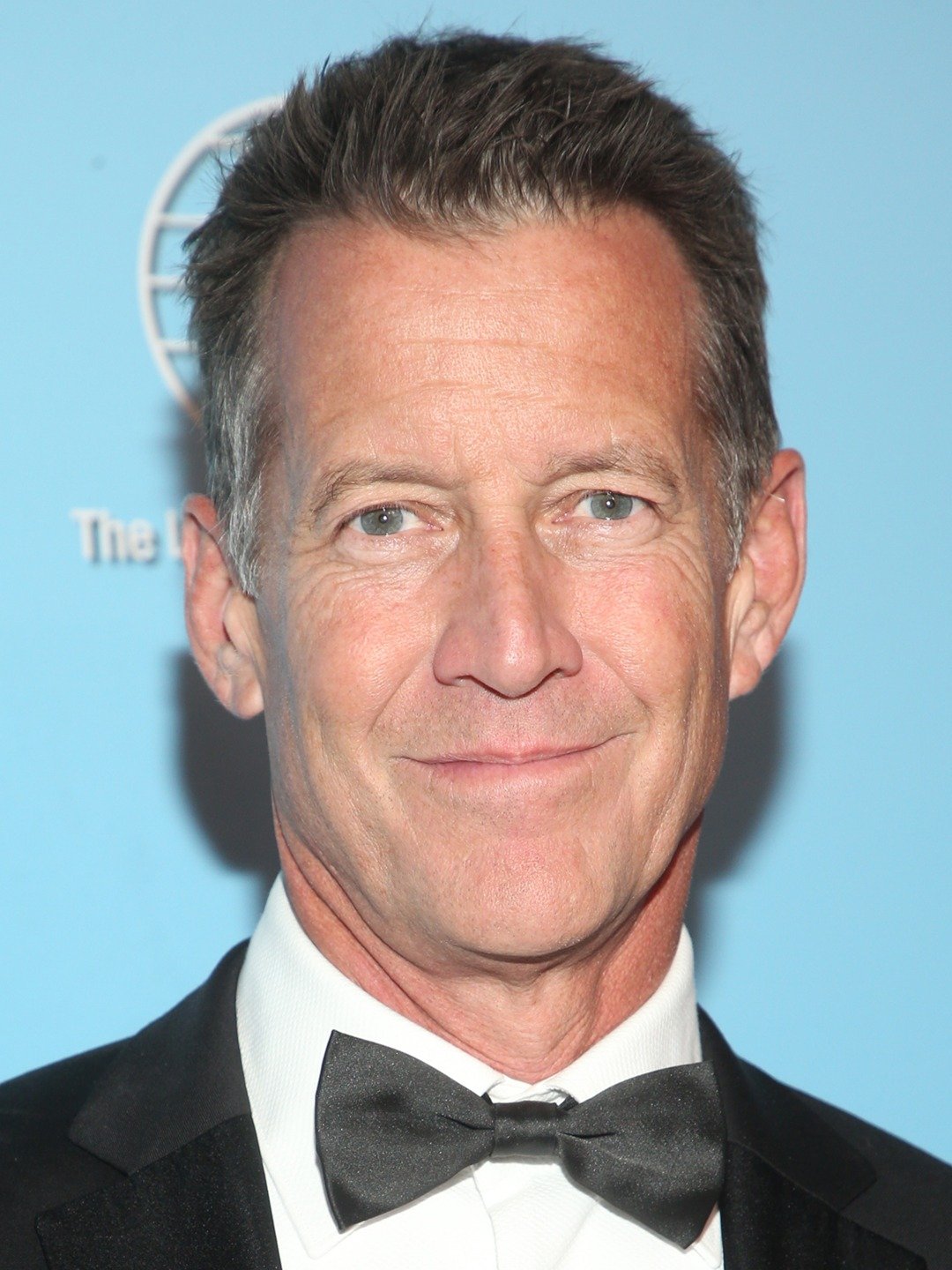 Education and early life
James was raised Southern Baptist in Goodlettsville, Tennessee alongside his two siblings, by their mother Mary Jean Woolslair Denton who was a housewife, and father J. T. Denton who was a dentist and an Army veteran – he passed away aged 63 in 1993.
James was mostly into music while attending Goodlettsville High School, and later in life became a Minister of Music at Westmoreland United Methodist Church; he was physically quite active as a teenager, and played both basketball and football.
He matriculated in 1981 and then enrolled at University of Tennessee, from which he graduated with a Bachelor's degree in advertising in 1985; he was a member of the Sigma Alpha Epsilon fraternity.
Prior to launching his career in the film industry, James sold advertising for two radio stations.
Roles in movies
James' debut film role was playing Ray Higgs in the 1993 crime thriller "Thieves Quartet", and the following years saw him appear in the 1995 drama "Hunter's Moon", and in 1997 the romantic comedy "That Old Feeling" and the science fiction crime action "Face/Off".
What marked the '90s for James was playing Mitch in the 1998 comedy "Primary Colors", directed by Mike Nichols, and which starred John Travolta, Emma Thompson and Kathy Bates. It follows a man who's joined the presidential campaign of a smooth-operator candidate, and the film won 10 of its 41 award nominations, including Oscar nominations for Best Writing and Best Actress in a Supporting Role (Kathy Bates).
James' following roles were in the 2001 action crime mystery "The Pretender", the 2004 short drama "Jumbo Girl", and the 2006 short drama "Assumption". The year 2007 saw him play Agent Murphy in the crime action "Tortured", written and directed by Nolan Lebovitz, and which starred Laurence Fishburne, James Cromwell and Kevin Pollak. It follows an FBI agent who's been ordered to torture a member of a crime family.
The first half of the 2010s saw James appear in the thriller "Foreclosed" and the musical drama "Grace Unplugged" both in 2013, and the 2014 romantic comedy "Stranded in Paradise". In 2015, he played Kyle Jackson in the crime comedy "Dancer and the Dame", directed by Gabriel Sabloff, and which starred Billy Gardell, Cuja and Zeus; it follows detective Rick Dancer as he's working on a case with his canine partner Princess.
James' three most recent film roles have been in the 2020 family comedy "Selfie Dad", the 2021 romantic comedy "A Kiss Before Christmas", and the 2022 romantic comedy "Perfect Harmony".
Roles in TV series
James's debut TV series role was playing Jack Bullock in the 1996 episode "The Good, the Bad and the Wealthy" of the adventure science fiction fantasy "Sliders", and from 1997 through 2000, he played Mr. Lyle in 36 episodes of the science fiction mystery "The Pretender", which starred Andrea Parker and Michael T. Weiss, and was created by Craig W. Van Sickle and Steven Long Mitchell. It follows a man who's just escaped from a secret testing facility, and is now working various jobs across the US; the series won five of its 23 award nominations.
In 2003 and 2004, James played the lead character Special Agent John Kilmer in all the 17 episodes of the mystery thriller "Threat Matrix", which also starred Will Lyman and Kelly Rutherford, and was created by Daniel Voll. It follows John Kilmer and his elite team as they're eliminating terrorists in the US – the series was nominated for two awards. James appeared in an episode of a couple of series in the 2000s, including the comedy "Reba", the fantasy horror "Masters of Science Fiction", and the crime action "JAG".
In 2016, he portrayed Peter Hudson in seven episodes of the mystery comedy "Devious Maids", which Marc Cherry created, and which starred Roselyn Sanchez, Dania Ramirez and Ana Ortiz. It follows the lives of four Latina maids working in Beverly Hills, the series aired from 2013 through 2016, and won two of its 16 award nominations.
Some of James' most recent TV series roles have been in the 2018 episode "Checkmate, Part 2" of the crime action "NCIS: New Orleans", 75 episodes of the fantasy comedy "Good Witch" from 2015 through 2021, and the 2023 episode "Paymer vs. Paymer" of the adventure "Fantasy Island".
James Denton, alias Mike dans Desperate Housewives, fête ses 54 ans. Happy Birthday <3

Posted by Purepeople.com on Friday, January 20, 2017
Other credits
James has received special thanks for three TV specials: the 2005 "Desperate Housewives Special: Sorting Out the Dirty Laundry", and in 2006 "Desperate Housewives Special: All the Juicy Details" and "Desperate Housewives Special: The More You Know, the Juicier It Gets".
He produced the 2016 romantic comedy movie "For Love & Honor", the 2021 romantic comedy film "A Kiss Before Christmas", and the 2022 romantic comedy movie "Perfect Harmony".
Some of James' recent talk-show appearances have been in "Tamron Hall", "Today" and "Entertainment Tonight".
Awards and nominations
James has won seven of his 11 award nominations. Some of his wins include two joint Screen Actors Guild Awards for Outstanding Performance by an Ensemble in a Comedy Series in 2005 and 2006, a 2006 Teen Choice Award for TV – Choice Actor, and a 2008 Prism Award for Performance in a Comedy Series, all for "Desperate Housewives".
Love life and relationships
There are several women whom James has dated, that his fans know about, including American country singer-songwriter Deana Kay Carter while they were both attending high school.
James married American actress Jenna Lyn Ward in 1997, but their divorce was finalized in 2000.
Since 16 December 2002, he's been married to American actress, screenwriter and personal trainer Erin O'Brien Denton; she gave birth to their son Sheppard Denton in May 2003, and their daughter Malin O'Brien Denton followed on 22 March 2005. The family of four lived in Glendale, California prior to moving to Chanhassen, Minnesota, where they're residing today.
James is married to his second wife Erin O'Brien Denton as of May 2023, and they have two children together.
Interesting facts and hobbies
James was very close to his father, and has his initials tattooed on his left bicep, as well as his birth and death dates, and rank in the Navy.
He's a huge fan of Major League Baseball (MLB) and had an opportunity to spend an afternoon training with the Boston Red Sox.
James is a philanthropist, and is today a supporter of the non-profit organization Angel Foundation, which helps cancer patients.
His Instagram account's followed by nearly 3,000 people, and James has posted close to 300 pictures and videos onto it.
He's been passionate about travelling since his teenage years, and has been to many countries around the world; James' dream travel destination is Osaka, Japan.
His favorite actor is Jack Black, while some of his favorite movies include "School of Rock", "High Fidelity" and "Nacho Libre".
Height, eyes and wealth
James' age is 60. His hair and eyes are brown, he's 6ft 1in (1.85m) tall and weighs around 180lbs (82kgs).
James' net worth's been estimated at over $7 million, as of May 2023.