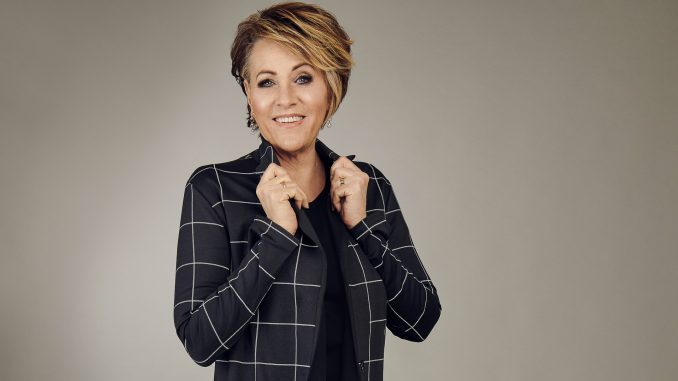 Who is Lorna Luft?
American actress, singer and author Lorna Luft was born in Santa Monica, California USA, on 21 November 1952, making Scorpio her zodiac sign. She's had roles in 18 TV series and movies, and is perhaps still known best for playing Paulette, one of the main characters in the 1982 musical comedy movie "Grease 2", directed by Patricia Birch, and which also starred Michelle Pfeiffer and Maxwell Caulfield. It follows a British student who's attending a high school in the US, and has fallen in love with the leader of a girls' gang; the film was nominated for three awards.
Posted by Lorna Luft Official on Thursday, June 1, 2023
Education and early life
Lorna was raised in Santa Monica by her father Michael Sidney Luft who was an American show business figure and died aged 89 on 15 September 2005, and mother Judy Garland who was a famous American actress and singer, and who passed away aged 47 on 22 June 1969, when she apparently accidentally overdosed on barbiturates. Lorna has a brother Joey, and her half-sister is American actress, singer and dancer Liza Minnelli.
The family moved to Los Angeles, California when Lorna was a teenager, and she completed her senior year at the University High School; upon matriculating in 1971, Lorna studied theatre at New York City's HB Studio, graduating with a Bachelor's degree in 1975.
Roles in movies
Lorna made her debut film appearance aged 10, when cast to play Boat Passenger in the 1963 musical "I Could Go on Singing", directed by Ronald Neame, and which starred her mother Judy, Dirk Bogarde and Jack Klugman. The movie follows successful singer Jenny Bowman as she's visiting her son Matt.
Her following film role was in the above mentioned 1982 "Grease 2", and in 1984, Lorna played the main character Carole Singer in the comedy "Where the Boys Are", directed by Hy Averback, and which also starred Lisa Hartman and Wendy Schaal. It follows four college students who've travelled to Fort Lauderdale for holidays, and the film won one of its five award nominations.
In 1989, Lorna portrayed Doris in the thriller "Fear Stalk", and the year 1998 saw her play Joanne in the comedy "My Giant", directed by Michael Lehmann, and which starred Billy Crystal, Gheorghe Muresan and Kathleen Quinlan. It follows a Hollywood agent who's met a giant in Romania, and is now trying to convince him to become an actor.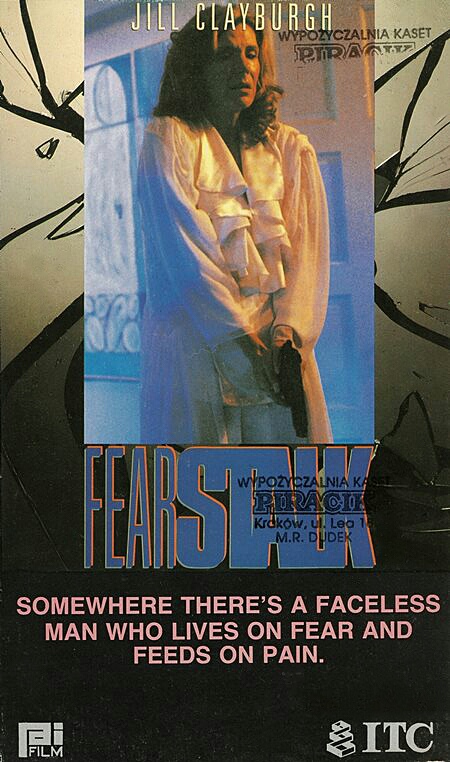 Lorna's only other film role has been playing Elaine's Patron in the 1998 musical "54", written and directed by Mark Christopher, and which starred Ryan Phillippe, Salma Hayek and Neve Campbell. It follows the people working and partying at a nightclub in New York City in the '70s – the film was nominated for nine awards.
Roles in TV series
Lorna's debut TV series role was playing Margie Currie in the 1973 episode "Love and the Blue Plate Special" of the romantic comedy "Love, American Style", and the year 1975 saw her play Marlene Morgan in the episode "Park Avenue Pirates" of the crime action "McCloud", created by Herman Miller, and which starred Terry Carter, J. D. Cannon and Dennis Weaver. It follows the life of a New Mexico deputy marshal, the series aired from 1970 through 1977 and won one of its 11 award nominations.
Lorna played Sheila Cunningham in the 1985 episode "Children's Zoo" of the fantasy horror "The Twilight Zone", and Christine Matthews in the 1986 episode "The Shrine" of the fantasy comedy "Tales from the Darkside". In 1985 and 1986, she played Nurse Libby Kegler in 19 episodes of the popular drama "Trapper John, M. D.", which starred Brian Stokes Mitchell and Pernell Roberts, and was created by Frank Glicksman and Don Brinkley. It follows the life of an American chief surgeon who had previously served as a doctor during the Korean War, the series aired from 1979 through 1986 and was nominated for seven awards.
Lorna appeared in only three TV series in the '90s: the crime mystery "Murder, She Wrote", the romantic family comedy "The Nanny" and the romantic comedy "Caroline in the City".
She's since had only three roles: playing Celebrity Juror in a 2003 episode of the comedy "Style Court", voicing Joanna in four episodes of the animated comedy "Rick & Steve the Happiest Gay Couple in All the World" from 2007 through 2009, and playing Francine in the 2014 episode "The Wrath of Sean" of the comedy "Sean Saves the World".
Other credits
Lorna received special thanks for a 2004 and a 2007 episode of the biographical musical documentary series "American Masters".
She wrote and produced both episodes of the 2021 biographical musical mini-series "Life with Judy Garland: Me and My Shadows".
Some of Lorna's most recent talk-show appearances have been in "Granada Reports", "1939: Secrets of Hollywood's Golden Year" and "Entertainment Tonight".
Awards and nominations
Lorna was nominated for a 1975 Photoplay Gold Medal for Variety Star, and a 2021 Primetime Emmy for her work on "Life with Judy Garland: Me and My Shadows".
Love life and marriages
Lorna's married twice, and has two children. She and her first husband, the late American actor and music composer Jake Hooker exchanged vows on 14 February 1977; Lorna gave birth to their son Jesse Richards on 19 April 1984, and their daughter Vanessa Hooker followed on 21 September 1990. Lorna and Jake divorced in 1993, and he passed away on 4 August 2014, aged 61.
Since 14 September 1996, she's been married to non-celebrity American Colin Freeman; the two are today leading a peaceful life together in Santa Monica.
Interesting facts and hobbies
While starring in a theatre play in London, England on 9 March 2018, Lorna forgot her words on stage and fainted behind the scenes. She was rushed to a hospital and diagnosed with a brain tumor; she underwent surgery in the same month, and has since completely recovered.
Lorna's godfather was the legendary singer and actor Frank Sinatra.
She was once a background vocal for the popular rock band Blondie.
Lorna was good friends with the late American actor and screenwriter John Ritter.
She enjoyed partying with her friends at the disco club Studio 54.
Lorna published her book "Me and My Shadows: A Family Memoir" in 1998, and in it revealed many things about her life, including that she had an affair with American singer-songwriter Barry Manilow in 1971.
She was diagnosed with breast cancer on 17 December 2012 and underwent a lumpectomy, which was followed by radiation and chemotherapy; the cancer returned in June 2015, and she was able to defeat it again.
One of Lorna's favorite actresses is Anne Hathaway, and some of her favorite movies include "The Cat Returns", "Get Smart 2" and "Locked Down".
Height, appearance and wealth
Lorna's age is 70. She has blue eyes and blonde hair, is 5ft 4ins (1.62m) tall and weighs around 155lbs (70kgs).
Lorna's net worth's been estimated at over $500,000, as of May 2023.