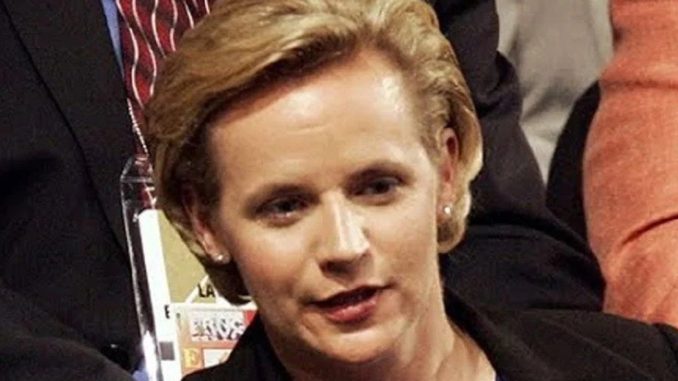 Who is Mary Cheney?
American political activist Mary Claire Cheney was born in Madison, Wisconsin USA on 14 March 1969, making Pisces her zodiac sign. She's perhaps known best for being a daughter of Richard Bruce 'Dick' Cheney, who's an American politician and businessman, and who served as the US Vice President under President George W. Bush from 2001 through 2009.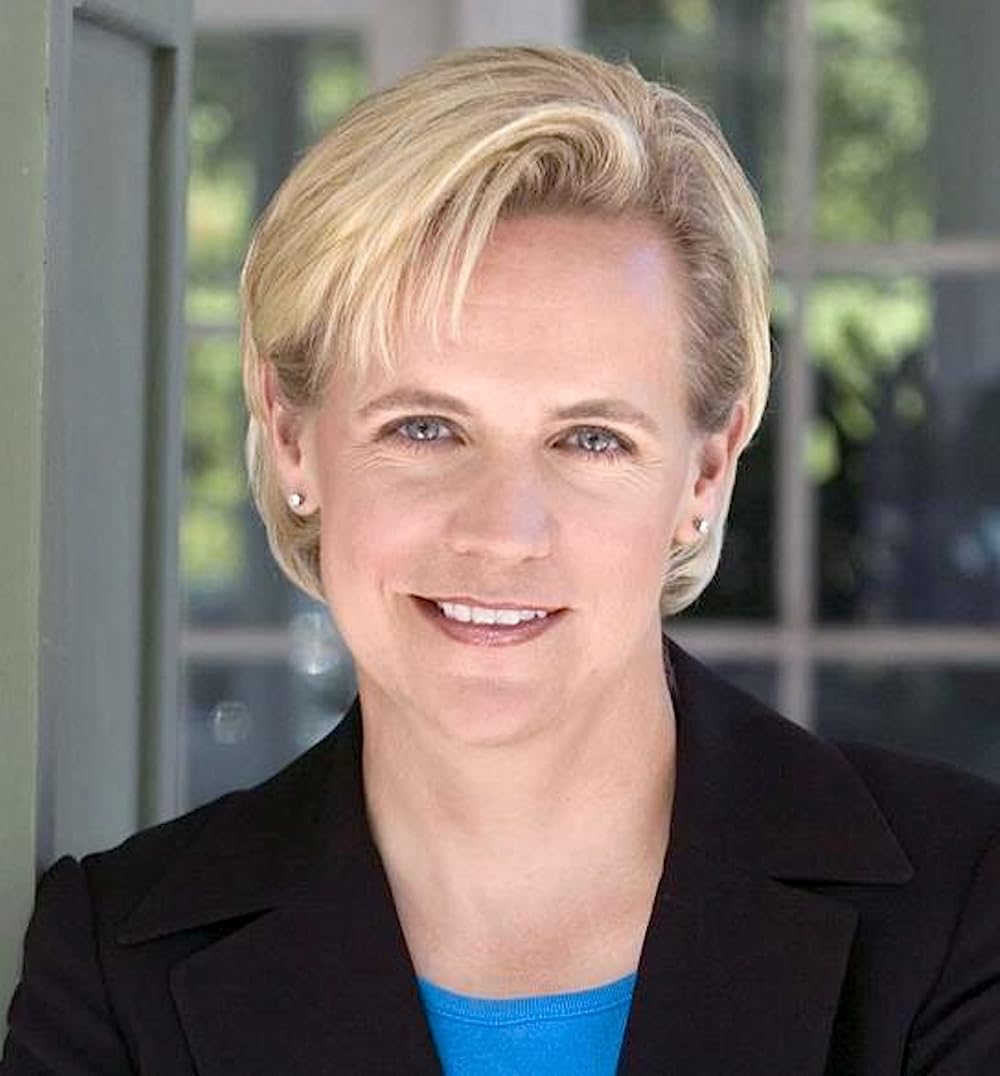 Education and early life
Mary and her older sister Elizabeth Lynne 'Liz' Cheney were raised in McLean, Virginia by their father and mother Lynne Ann Cheney, who's an American author, former talk-show host and scholar; Elizabeth's today an American politician and lawyer.
Mary studied at McLean High School and was into a number of activities during her time there, as she took creative writing lessons, appeared in school plays and practiced dancing. Upon matriculating in 1987, Mary enrolled at Colorado College, which her mother and sister had previously attended, and she graduated with a Bachelor's degree in 1991; she also holds a business degree from the University of Denver, which she earned in 2002.
Mary's career
Mary was amongst the first employees of the professional baseball team Colorado Rockies, working in promotions.
She then joined the brewery and beer company Coors Brewing Company as their public relations manager, and helped them end their employees' national gay boycott as she was their gay outreach co-ordinator.
Mary eventually began working for her father as his close confidant and campaign aide, and was in July 2003 chosen to work on Bush-Cheney's 2004 presidential re-election campaign as the director of vice-presidential operations.
She then spent some time working at AOL as their video president of practices and standards, quitting in 2007.
Love life and marriage
Mary and non-celebrity American woman Heather Poe have been together since 1992.
Mary's since been a supporter of same-sex marriage, and has encouraged her father to approve of it. She gave birth to her and Heather's son in May 2007, and to their daughter on 18 November 2009; the two women married on 22 June 2012 in Washington, D. C., while the family of four's today living in Great Falls, Virginia.
In 2013, Mary's sister Liz was running for Senate in Wyoming, and stated that she didn't support same-sex marriage; this came as a shock to Mary, who stated that she wouldn't support her sister's candidacy. The sisters didn't speak to each other for a while, and it was in 2021 that Liz stated in an interview that the two reconciled after Liz had admitted that she was wrong.
Mary's yet to speak about other women whom she's dated, she's married to Heather Poe as of May 2023, and they have two children together.
Interesting facts and hobbies
Mary prefers to stay away from media, and thus isn't active on Instagram.
She published her autobiography "Now It's My Turn: A Daughter's Chronicle of Political Life" in 2006, and in it wrote about how she told her parents that she was lesbian.
Mary was portrayed by popular Canadian actress Alison Pill in the 2018 biographical political comedy movie "Vice", which follows the lives of Dick Cheney and his family.
She enjoys being physically active and does yoga on a daily basis, while she also occasionally works out at the gym.
Mary's favorite actress is Angelina Jolie, and some of her favorite films are "Playing by Heart", "The Breadwinner" and "Exit Through the Gift Shop".
"I was wrong. I was wrong." says Rep Liz Cheney about condemning same-sex marriage in 2013, a position that caused a split with her sister Mary, who is married to a woman. Rep Cheney says the sisters are now reconciled. "I love my sister very much." https://t.co/EwRrkWDcT8 pic.twitter.com/KEdlqibZoJ

— 60 Minutes (@60Minutes) September 26, 2021
Height, eyes and wealth
Mary's age is 54. She has blue eyes and blonde hair, is 5ft 7ins (1.7m) tall and weighs around 130lbs (59kgs).
Mary's net worth's been estimated at over $4 million, as of May 2023.
Who is her father Dick?
Richard Bruce 'Dick' Cheney was born in Lincoln, Nebraska USA, on 30 January 1941, meaning that Aquarius is his zodiac sign. He's regarded as the most powerful vice president in US history, but ended his career in politics as a rather unpopular figure, as only 13 percent of people supported him.
Dick was raised in Lincoln by his mother who was a professional softball player, and father who worked for the US Department of Agriculture as a soil conservation agent. Dick studied at Calvert Elementary School prior to moving to Casper, Wyoming with his family, where he attended Natrona County High School. He matriculated in 1959 and then enrolled at Yale University, however, Dick found it hard to fit in there, and thus transferred to the University of Wyoming, from which he eventually graduated with a Master of Arts degree in political science; he then began his doctoral studies at the University of Wisconsin-Madison, but didn't complete them.
He was to be drafted by the US Army during the Vietnam War, but received five draft deferments, managing to evade joining the Army until he turned 26, when he was no longer eligible for the draft.
He launched his career as a politician in 1969, when he became an intern for the late American politician William Albert Steiger, who was at that time a congressman. In December 1974, Dick was made White House Deputy Chief of Staff and Assistant to the President, holding the position for a year.
Posted by Dick Cheney (Richard Bruce Cheney) on Sunday, November 2, 2008
He was elected to represent Wyoming in the US House of Representatives in 1978, and was re-elected five times, thus holding the position for 11 years.
From March 1989 through January 1993, he served as Secretary of Defense; Dick directed the Operation Desert Storm in the Middle East, and the US invasion of Panama – now-former US President George W. Bush presented Dick with a Presidential Medal of Freedom in 1991.
From 1 October 1995 through 25 July 2000, he worked for the Fortune 500 company Halliburton as their CEO and chairman of the board.
He became Bush's vice president in 2001, and had to keep his distance from Bush after the 9/11 attacks because of safety reasons; for nearly two and a half hours on the morning of 29 June 2002, he served as acting president while Bush was undergoing a colonoscopy. Dick played an instrumental role in justifying a renewed war against Iraq.
He and Bush were re-elected in 2004, and Dick remained vice president until 2009; he served as acting president once again on 21 July 2007, for two hours during which Bush was undergoing a medical procedure.
Although Dick then retired from politics, he still occasionally organized private fundraisers for Republican presidential candidates. The documentary movie about Dick's life "The World According to Dick Cheney" was released on 15 March 2013.
He and his wife Lynn have been married since 1964; she earned her PhD from the University of Wisconsin-Madison.