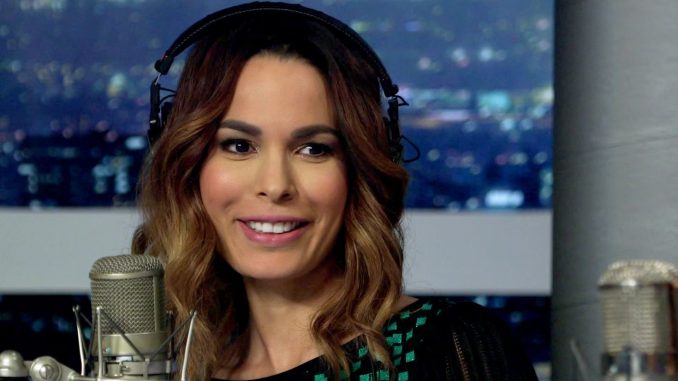 Who is Nadine Velazquez?
Neidin Enid Velazquez was born in Chicago, Illinois USA on 20 November 1978, making Scorpio her zodiac sign. She's an American actress and model, and has appeared in 55 movies and TV series, perhaps still known best for starring as Katerina Marquez in the popular 2012 thriller movie "Flight", which also starred Don Cheadle and Denzel Washington, and was directed by Robert Zemeckis. It follows an airline pilot whose plane's malfunctioned, but who's been able to save all people on it; the film won 15 of its 60 award nominations, including two Oscar nominations for Best Writing, Original Screenplay and Best Performance by an Actor in a Leading Role.
Unlike what some people on the internet believe to be true, Nadine wasn't a flight attendant before launching her acting career, but only portrayed one in the above mentioned movie.
Education and early life
Nadine and her brother Nelson were raised in Chicago by their Puerto Rican parents, about whom Nadine avoids speaking in public as they prefer to stay away from the media's attention.
Nadine studied at Notre Dame High School for Girls and was into a couple of activities during her teenage years, but dreamed of becoming a model; she matriculated in 1997, and although her initial plan was to pursue a career, Nadine was persuaded by her parents to continue working on her education, and she thus enrolled at Columbia College Chicago, from which she graduated with a Bachelor of Arts degree in marketing in 2001.
Roles in movies
Nadine's debut film role was playing Allison in the 2003 action "Biker Boyz", written and directed by Reggie Rock Bythewood, and which starred Laurence Fishburne, Derek Luke and Orlando Jones; it follows the life of a boy whose father is the leader of an urban biker gang. Some of Nadine's following roles were in the 2003 romantic comedy "Chasing Papi", and in 2004 the action thrillers "The Last Ride" and "Blast".
2007 saw her play Olivia Palacios in the crime drama "Kings of South Beach", directed by Tim Hunter, and which starred Donnie Wahlberg and Jason Gedrick; the film was based on a true story, and follows the life of the owner of a Miami Beach nightclub. The remainder of the 2000s saw Nadine appear in the 2008 comedy "Husband for Hire", the 2009 crime action "A Day in the Life" and the 2009 comedy "All's Faire in Love".
In 2013, she portrayed Analisa in the action thriller "Snitch", written and directed by Ric Roman Waugh, and which starred Dwayne Johnson and Susan Sarandon. The movie follows a man who's helping the DEA catch a drug dealer, because his son's been set up in a drug deal and sent to prison; it was nominated for an Acapulco Black Film Festival Award for Artist of the Year (Dwayne Johnson).
Nadine's also known for starring as Charlotte Reaves in the 2016 mystery horror thriller "The Charnel House", directed by Craig Moss, and which also starred Callum Blue and Makenzie Moss; it follows a supernatural force as it's tormenting the guests of a hotel.
Nadine's three most recent film roles have been in the 2018 horror thriller "Discarnate", the 2019 fantasy adventure "A World Away" and the 2021 music video "Queens: Nasty Girl"; she's currently shooting for the upcoming movie "Siempre Seras".
Roles in TV series
Nadine's debut TV series role was playing Anna in a 2003 episode of the long-running soap opera "The Bold and the Beautiful", and she was then cast to appear in an episode of both the comedy "Entourage" and the crime drama "Las Vegas".
From 2005 through 2009, she starred as Catalina in the popular comedy "My Name Is Earl", which also starred Ethan Suplee and Jason Lee, and was created by Gregory Thomas Garcia. It follows an unsuccessful man who's just won $100,000 in the lottery, and the series won 15 of its 89 award nominations. The year 2010 saw Nadine appear in an episode of three series: the comedy "Scrubs", the crime mystery "CSI: Miami", and the crime action "Hawaii Five-0".
From 2009 through 2015, she played Sofia in the sports comedy "The League", created by Jackie Marcus Schaffer, and which starred Mark Duplass and Jonathan Lajoie. It follows a group of friends competing in a fantasy football league, and the series was nominated for only a single award.
Nadine's three most recent TV series roles have been in 18 episodes of the 2018 historical action "Six", the 2018 episode "Tonight You Become a Man" of the comedy "The Guest Book" and 13 episodes of the 2022 musical "Queens"; she's currently shooting for the upcoming series "Wild Life".
RT @QueensABC: This season finale has us in our feels 😭😭😭 #Queens @naturinaughton @4everbrandy @nadinevelazquez @taysele_ @pepisonuga pic.twitter.com/7jUHyM5eNV

— Ivan (@rnb_001) February 16, 2022
Other credits
Nadine produced the 2010 short comedy movie "Byron", the 2015 thriller film "Clarity", and the 2017 comedy series "Our Bnb Life".
Her three most recent talk-show appearances have been in "Access Hollywood", "The View" and "Tamron Hall".
Awards and nominations
Nadine's won one of her nine award nominations: in 2013 the unusual Alliance of Women Film Journalists Award for Most Egregious Age Difference Between the Love Interest and the Leading Man, for her and Denzel Washington's characters' age difference of 24 in the movie "Flight".
She was nominated for five ALMA Awards for Outstanding Actress in Television – Comedy from 2006 through 2009, all for her performance in "My Name Is Earl".
Love life and marriage
Nadine prefers to keep the details of her love life to herself, and has spoken about only a single man whom she's been with. She and American talent agent Marc Provissiero married in 2005, but their divorce was finalized in 2011 – Nadine hasn't spoken about the reason, but it's believed by some of her fans that Marc wanted children, while Nadine wanted to focus on her career.
There are some people on the internet who believe Nadine to be bisexual, and that she's today in a relationship with a non-celebrity American woman, as some of her fans have claimed to have seen the two women spending time together, but this hasn't been confirmed either.
Nadine seems to be unattached as of May 2023, was once married to Marc Provissiero, and doesn't have children.
Interesting facts and hobbies
The magazine "Maxim" ranked Nadine #93 on their 2004 list '100 Sexiest Women', and then #61 in 2007 and #41 in 2008.
She served as a judge for the 2008 Miss Universe beauty pageant, and was the host of the 2009 Miss USA pageant.
Nadine spent two years honing her acting skills at The Joanne Baron DW Brown Studio.
She's followed by over 160,000 people on Instagram, and has uploaded more than 300 pictures and videos onto the network; most of Nadine's content shows her during her everyday life.
She enjoys being physically active; Nadine goes for a run nearly every morning, and often works out at the gym.
One of her favorite actresses is Julia Roberts, while some of her favorite films include "Ticket to Paradise", "Pretty Woman" and "Notting Hill".
Height, eyes and wealth
Nadine's age is 44. She has brown hair and eyes, is 5ft 5ins (1.66m) tall and weighs around 130lbs (59kgs).
Nadine's net worth's been estimated at over $4 million, as of May 2023.