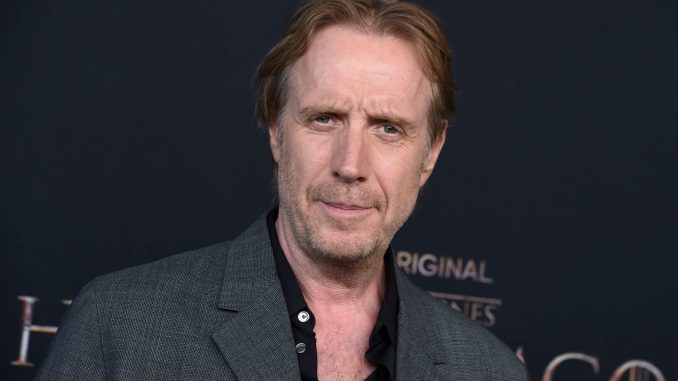 Who is Rhys Ifans?
Rhys Ifans is a Welsh actor and musician, born on 22 July 1967, in Haverfordwest, Pembrokeshire, Wales. He gained international recognition for his role as the eccentric lodger Spike in the 1999 film "Notting Hill", alongside Julia Roberts and Hugh Grant. Throughout his career, Rhys has showcased his versatility by taking on roles in films and TV series, such as "The Amazing Spider-Man", "Harry Potter and the Deathly Hallows: Part 1", and "House of the Dragon". In addition to acting, he's a member of the Welsh rock band Super Furry Animals.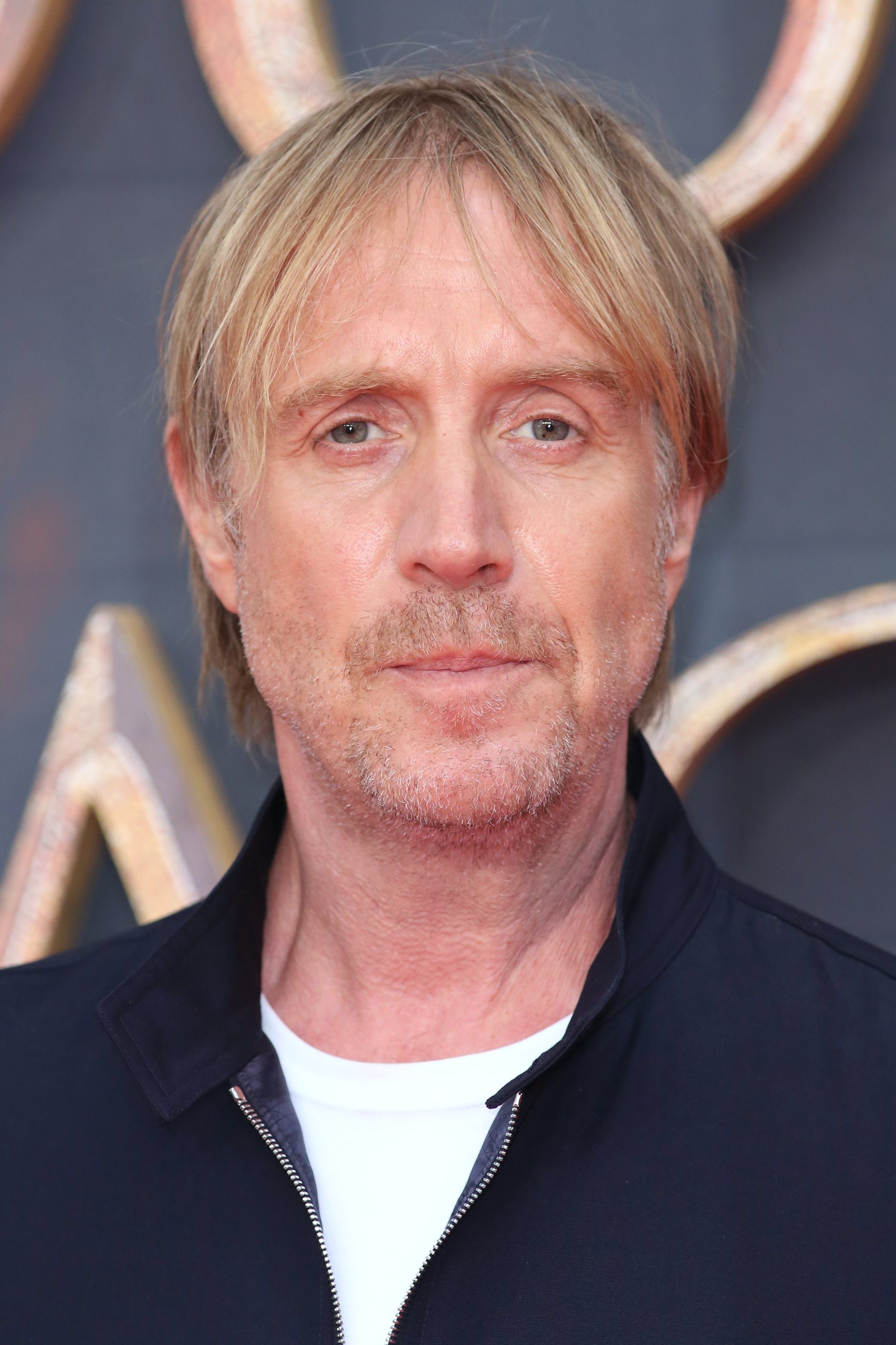 Early life and education
Rhys was raised in the small town of Ruthin, in Denbighshire, North Wales, alongside his younger brother, Llyr Ifans, who would later become an actor as well.
Rhys' parents, Beti-Wyn and Eirwyn Evans, were both teachers and strongly encouraged their sons to pursue education and the arts. Rhys and his brother attended Ysgol Maes Garmon, a Welsh-language secondary school in Mold, Flintshire, where they developed their love for acting and performing. Rhys later attended the Guildhall School of Music and Drama in London, from which he graduated in 1997.
Roles in movies
Rhys made his film debut in the 1993 Welsh-language film "Rhag Pob Brad". In the following years, he appeared in several British movies, such as "August"(1996), "Twin Town"(1997), and "Dancing at Lughansa" (1998).
However, it wasn't until his role as Spike, the eccentric Welsh roommate in the 1999 romantic comedy "Notting Hill", that Rhys gained widespread recognition. The film starred Julia Roberts as Anna Scott, a famous Hollywood actress, and Hugh Grant as William 'Will' Thacker, a humble bookstore owner in the Notting Hill district of London. The film was a critical and commercial success, grossing over $363 million worldwide – it's considered a classic romantic comedy, and is often cited as one of the best films of the genre.
In 2000, Rhys took on the role of the legendary Welsh poet Dylan Thomas in the TV film "Not Only But Always", a biographical drama exploring the tumultuous relationship between Thomas and his wife, Caitlin. Rhys' portrayal of the famous poet was highly praised by critics, and he won the BAFTA TV Award for Best Actor for his performance.
In the following years, he continued to appear in a wide range of films, including independent projects such as "Human Nature" (2001) and "Once Upon a Time in the Midlands" (2002) .
In 2004, Rhys demonstrated his range in the biographical drama "Enduring Love". Based on Ian McEwan's novel, the film follows two strangers, played by Rhys and Daniel Craig, whose lives become entwined after witnessing a tragic accident. Rhys portrayed Jed, a disturbed and obsessive character, showcasing his ability to delve into darker, more complex roles.
Rhys took on another dramatic role in "Chromophobia" (2005), directed by Martha Fiennes, and which featured an ensemble cast that includes Penélope Cruz, Ben Chaplin and Ralph Fiennes. Two years later, he starred in the crime horror blockbuster "Hannibal Rising", a prequel to the classic 1991 movie "The Silence of the Lambs".
In 2010, Rhys joined the magical world of Harry Potter in "Harry Potter and the Deathly Hallows: Part 1", in which he played the eccentric Xenophilius Lovegood, Luna Lovegood's father. Despite only appearing in one movie of the franchise, Rhys left a lasting mark on the fans with his standout performance in the film which also earned him critical acclaim.
In same year, he took on the lead role in "Mr. Nice", a biographical crime drama based on the life of Welsh drug smuggler Howard Marks. The film explored Marks' rise and fall in the world of narcotics, with Rhys delivering a captivating performance as the charming yet morally ambiguous protagonist.
Rhys further expanded his acting repertoire by taking on the role of Dr. Curt Connors/The Lizard in the 2012 superhero film "The Amazing Spider-Man". Starring alongside Andrew Garfield and Emma Stone, he gave a powerful performance as the brilliant scientist who transforms into a dangerous, reptilian villain. Nine years later, he reprised his role in the highly-anticipated Marvel Studios production "Spider-Man: No Way Home", which saw the characters from three different "Spider-Man" movie franchises united on the silver screen for the first time.
Rhys has also appeared in numerous independent films, such as "Another Me" (2013), a psychological thriller where he played the dual roles of John and Don. In "Snowden" (2016), a biographical drama directed by Oliver Stone, he portrayed the enigmatic journalist and former British MI6 agent Ewen MacAskill.
NW on @HBO: A 2019 Gavin Hood Biography/Crime/Drama film, 'OFFICIAL SECRETS' starring Keira Knightley, Matt Smith, Matthew Goode, Rhys Ifans, Adam Bakri, Ralph Fiennes, Conleth Hill, Indira Varma, Jeremy Northam, John Heffernan, Monica Dolan, Tamsin Greig & Niccy Lin. pic.twitter.com/Gm7XdoQkUw

— Rommel Villegas (@for__keeps) July 25, 2020
In 2019, he starred alongside Keira Knightly and Matt Smith in the biographical crime drama "Official Secrets", directed by Gavin Hood, based on the real-life story of a British whistleblower, who exposed an illegal NSA (National Security Agency) operation.
More recently, in 2021, we saw Rhys in the action thriller blockbuster "The King's Man", in which he took on the role of the infamous Russian mystic, Grigori Rasputin.
Roles in TV series
In the early years of his career, Rhys appeared in several Welsh-language television shows, making his debut in the Welsh comedy "Slac yn Dynn" (1989). Throught the 1990s, he made episodic appearanced in British TV series, such as "Nightshift" (1993), "Shakespeare Shorts" (1996), and "Trial & Retribution" (1997).
In the following years, Rhys was primarily focused on his film work, only making brief guest appearances in TV shows.  He landed his first recurring TV series role in the popular crime drama "Elementary", a modern adaptation of "Sherlock Holmes". Rhys played the role of Sherlock's older borther, Mycroft, appearing in seven episodes from 2013 through 2014.
In 2016, Rhys joined the cast of the American espionage drama "Berlin Station", created by Olen Steinhauer, and which also starred Leland Orser, Michelle Forbes, and Mina Tander. The series received mostly positive reviews from the critics, who praised its realistic portrayal of the world of espionage. However, it was still canceled after only three seasons, due to low ratings.
In 2021, Rhys appeared in six episodes of the British crime drama "Temple", which stars Mike Strong and Carice van Houten, then in the following year, he joined the cast of the "Game of Thrones" spin-off series "House of the Dragon" as Ser Otto Hightower. The series is set in Westeros, 170 years before the events of "Game of Thrones", and follows the fall of the Targaryen dynasty. Despite the backlash the original show received due to its controversial ending, "House of the Dragon" earned praise from both the critics and the audience, and has received multiple awards including a Golden Globe for Best Television series.
Personal life
Rhys was once engaged to British actress Sienna Miller, but the couple eventually parted ways in 2008. Rhys has since been linked to other well-known figures, including singer and actress Anna Friel. As of 2023, he hasn't married and doesn't have children.
Rhys is a founding member of the alternative rock band Super Furry Animals, in which he played drums, guitar, and keyboards. While his acting career has taken precedence over his musical endeavors, Rhys remains passionate about music and continues to collaborate with the band on occasion.
A proud Welshman, Rhys is an advocate for the preservation of the Welsh language and culture. He has been involved in campaigns to promote the use of Welsh in public life and is a supporter of the Welsh Nationalist Party, Plaid Cymru.
His support for Welsh nationalists has made him a subject of controvery in British media. In 2002, he criticized the erasement of Welsh communities, saying that they are 'essentially becoming holiday villages'. This led to the press linking him to the controversial Meibion Glyndwr, a militant group which burned down more than 100 empty English-owned holiday homes in Wales.
Net worth
With a career spanning over two decades, Rhys has built an impressive net worth through his work in film, television, and music. As of May 2023, his estimated net worth is $12 million, primarily earned from his acting roles, but his involvement with Super Furry Animals and various endorsement deals have also contributed to his wealth.