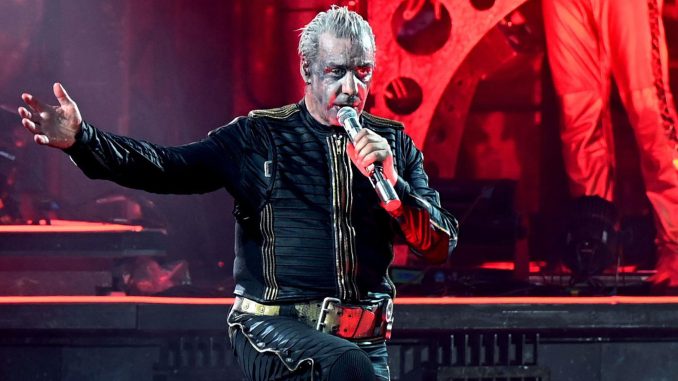 Who is Till Lindemann?
A singer-songwriter, musician and poet, Till Lindemann, is perhaps known best as the lead vocalist of the band Rammstein. According to Roadrunner Records, Till is listed among the 50 Greatest Metal Frontmen of All Time. Besides his work with Rammstein, Till is known for his solo project, called Lindemann, he's published three books of poetry, and also made an appearance in a few movies.
All about this multitalented persona, from his career beginnings to his current projects, you'll find out through this article. So, keep on scrolling.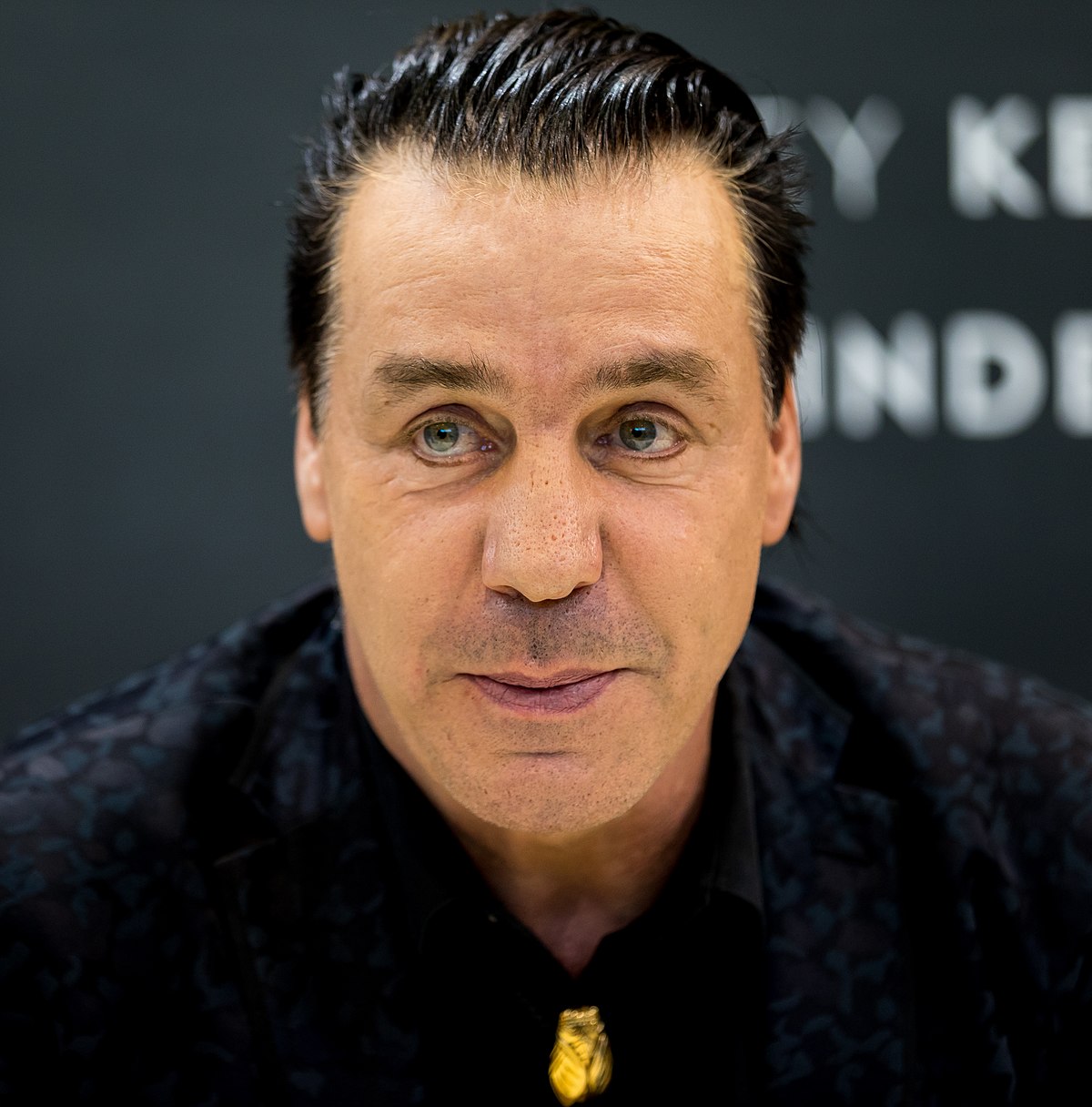 Early life, family, and education
Born under the zodiac sign of Capricorn on 4 January 1963, Till is today aged 60; he's a native of Leipzig, then East Germany, and so holds German nationality. Till's father, Werner Lindemann, was also a poet, and his mother, Brigitte Hildegard Lindemann, was a journalist. Till has a younger sister, Saskia, and the two spent most of their childhood with their mother in the small village of Wendisch-Rambow in northern Germany. Their parents lived separately because of their careers, and subsequently divorced. Till went to live with his father as a teenager, however, their relationship was unhealthy. In one of his books, Werner wrote about his drinking problem, and the difficulties of raising a teenage boy.
When it comes to Till's educational background, aged 11 he was sent to a sports school where he was trained as a swimmer – the coach recognized his talent and so Till was sent to Sportschule Rostock, a boarding school, where he was a member of the swim team. Upon matriculating from high school in 1981, he didn't go to college.
From Olympic swimmer to rock star
During his time at the boarding school, Till was trained for the 1980 Olympics in Moscow. In 1978, he participated in the European Junior Swimming Championship, held in Florence, Italy finishing 7th in the 400m freestyle and 11th in the 1500m freestyle. Unfortunately, due to an injury, Till had to leave his swimming career behind – an interesting fact is that Till has never actually liked swimming, but as he said, he was a child and didn't object.
After he finished his high school education, Till worked as a gallery technician, basket weaver, apprentice carpenter, and peat cutter before he started to play drums for the band First Arsch in 1986 – Till founded the band with singer-bassist Jorg Mielke, whom he met at his birthday party. They played concerts around Germany, and their debut album was released in 1992. The album "Saddle Up" was recorded with the rhythm guitarist, Paul Landers, a member of the band Feeling B, and guitarist Richard Kruspe of Das Elegante Chaos.
Happy 60th birthday to Rammstein Vocalist Till Lindemann! 🍾Jan.04, 1963 #Rammstein #tilllindemann

Posted by Rock Music Lovers on Wednesday, January 4, 2023
In the following year, Till as the lead vocalist, Paul and Richard left First Arsch and formed Rammstein with the drummer Christoph Schneider, the bassist Oliver Riedel, and the keyboardist Christian Lorenz also known as 'Flake'. The band's line-up has remained unchanged for all these years.
Till also began writing lyrics and after winning a local contest, the band was able to record demos, eventually signing with Motor Music. Rammstein's debut album "Herzeleid" was released in 1995. Although the album sold poorly, the band gained popularity through their live performances, and their second album, "Sehnsucht", released two years later, reached number one place in Germany. The band's success resulted in a worldwide tour that lasted nearly four years, spawning hits such as "Du Hast" and "Engel", among many others.
In 2001, Rammstein released their third album "Mutter" under the label Universal Music, followed by their albums "Reise, Reise" (2004), "Rosenrot" (2005), and "Liebe Ist Fur Alle Da" (2009). After a decade, the band released their seventh album "Rammstein", followed in 2022 by their most recent – "Zeit".
As the lead vocalist and frontman of the band Rammstein, Till is known for his powerful on-stage presence and his resonant bass voice. He has his signature move, known as 'The Till Hammer', a maneuver in which he bends his knees and hammers his fist on his thigh while rotating his head from side to side. Many said that Till is not only a talented musician, he's a phenomenon and industrial metal genius whose voice is as impressive as a volcanic eruption.
On his 52nd birthday, Till announced his newest project with Peter Tagtgren, a Swedish musician and producer, named Lindemann. The debut album "Skills in Pills" was released in June 2015, while their second album, "F&M" was released in 2019.
Love life and relationships
Till was married twice – his first wife was Marieke. She's the mother of Till's first daughter, Nele, who was born in 1985, but the first seven years of Nele's life, Till spent as a single father. Marieke left him and began dating his bandmate, Richard Kruspe with whom she also has a daughter, named Khira.
Till's second wife was a teacher, Anya Keseling. They began dating soon after his divorce from Marieke and eventually married. Till and Anya also have a daughter together, named Marie Louise, who was born in 1993, but the two divorced in the late '90s. Their divorce revealed Till's drinking problem which caused a public scandal, thus Till decided to stop sharing his personal matters.
According to sources, Till has two sons, however, their names and other facts haven't been disclosed.
It's known that back in 2000, Till was in a relationship with Marina Drujko, a Russian model, and from 2011 through 2015, in a relationship with Sophia Thomalla, a German actress and model.
As of May 2023, it seems that Till is single.
How rich is Till Lindemann?
According to reports, the Rammstein Stadium Tour grossed over $64 million by the end of 2018 in pre-sale. The tour began on 26 May 2019, although it was postponed due to the Covid-19 Pandemic, and the end date is set for 5 August 2023. The first concert of this year was held on 22 May 2023, in Vilnius, Lithuania, and at the end of the show, Till fell off the stage while he stood with his bandmates at the front of the stage to thank fans. Luckily, he hasn't been badly injured, and the tour will be continued.
If you have wondered how rich the lead vocalist of the band Rammstein, according to authoritative sources, as of May 2023, Till's net worth has been estimated at over $8 million.