Who is Tamara Taylor?
An actress with 50 acting credits to her name, Tamara Taylor rose to prominence playing the role of Doctor Camille Saroyan in the forensic crime-drama series "Bones", co-starring Emily Deschanel and David Boreanaz. The show followed a team of forensic anthropologists and the Federal Investigation Bureau (FBI) Special Agent investigating murders. Fun fact: Tamara's character was planned to be just a guest-star role, however, Tamara's acting was that good and the response to her character was so strong that she was offered her position as a main character.
If you would like to know more about this versatile actress, her life before fame, and what she's up to, let us tell you the naked truth about Tamara Taylor.
Did you know Queen of the Lab herself, Tamara Taylor, is on Instagram? Don't be shy saying hi: https://www.instagram.com/iamtamarataylor/

Posted by Bones on Friday, February 9, 2018
Early life, family and education
Born under the zodiac sign of Libra on 27 September 1970 as Tamara Grouse, she's today aged 52 (as of May 2023). She's a native of Toronto, Ontario Canada, thus she holds Canadian nationality. Tamara comes from a family of mixed ethnicity; her father, Vaughn Grouse is of Bajan descent, (an African people from Barbados), and her mother Deborah Reid has Scottish heritage. Her parents divorced, and Deborah remarried Eddie Taylor, whose surname Tamara took.
When it comes to Tamara's educational background, she dropped out of high school because she wanted to become a model. Her mother supported her decision to pursue a modeling career, but there's no info about her work as a model, however, it seems that fate had other plans for her.
Roles in movies
Tamara made her acting debut aged 17, in the 1987 Primetime Emmy-awarded TV movie "LBJ: The Early Years". Her big screen debut was her role as Janice in the 1998 comedy "Senseless", starring Marlon Wayans and David Spade.
The early 2000s saw Tamara co-starring in numerous TV movies before she returned to the big screen as Debrah in the 2005 comedy "Diary of a Mad Black Woman", written by and starring Tyler Perry, which followed the story of a seemingly happily married couple whose marriage crumbles when the wife discovers her husband's intention to divorce her – the movie had 13 award nominations and 13 wins.
Later that year, Tamara was cast to play a Teacher in the science-fiction adventure "Serenity", which won numerous accolades and awards, including the Golden Schmoes Award for Most Underrated Movie of the Year.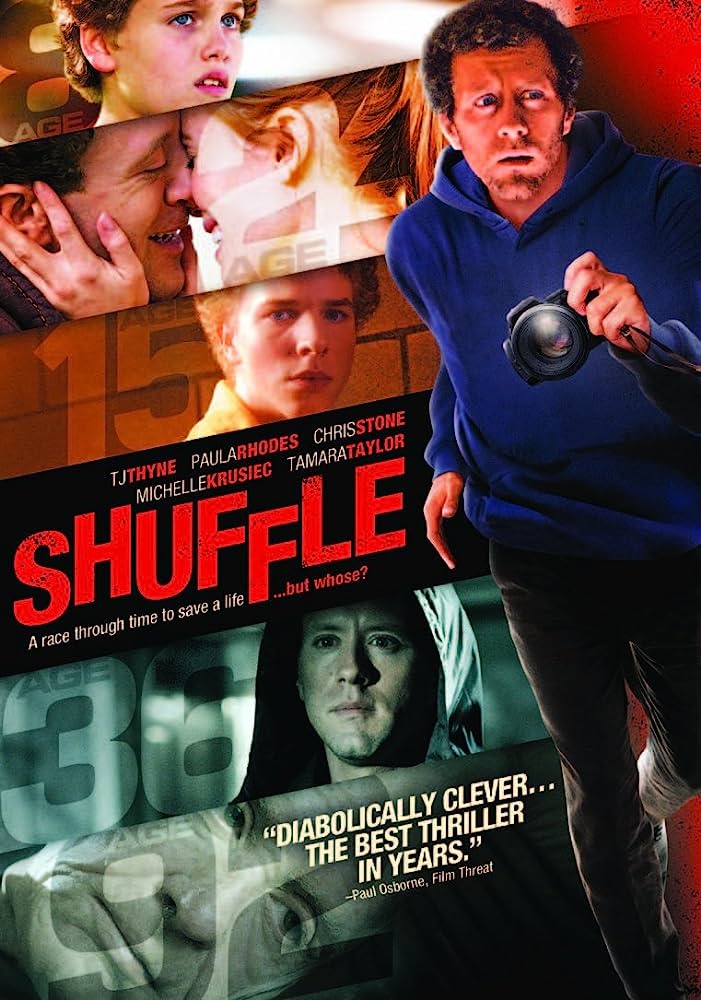 In the following years, Tamara played support roles in "Gordon Glass" (2007), "Shuffle" (2011), and "Ana Maria in Novela Land" (2015). She followed with her role as Liz Williams in the 2019 drama "A Cold Hard Truth", which was her first lead role. Although the movie had no nominations, it was well-rated by the audience (7.4/10).
Most recently, Tamara portrayed Anna in the 2022 romantic mystery drama "Diary of a Spy", in which she starred opposite Reece Noi and Fred Melamed. The film told the story of Anna, a washed-up intelligence operative who gets her last mission, but as she comes closer to her target, she learns that she must choose between saving herself and completing the task. However, the movie received poor critiques, and the audience referred to it as 'another girl power nonsense'.
Roles in series
Tamara made her first TV series appearance as Dwayne's Date in an episode of the series "A Different World" in 1988, and through 1992, she was seen in another two episodes playing different support roles (Roast Attendee and Extra).
Her first notable TV series role came in 1996 when she was cast to play Grace Wilcox in the family drama "Party of Five", about five siblings who raise each other after their parents died. The series aired from 1994 through 2000 but Tamara was seen in just one season, during 1996 and 1997, appearing in 16 episodes.
In the following years, she guest starred in "Dawson's Creek" (1998) and "Providence" (1999) before she landed the recurring role as Doctor Ana Syphax in "City of Angels" in 2000. She was seen in 14 episodes of this drama, which followed the story of the lives of the staff of a Los Angeles hospital.
Tamara Taylor in Hidden Hills (2002) 😍💕 pic.twitter.com/YkT6CErpwv

— Meli (@melimel1999) October 7, 2020
During 2002 and 2003, Tamara played Sarah Timmerman in the series "Hidden Hills", a comedy about life in the suburbs, starring Louis Ferreira, Stacy Galina, and Paula Marshall.
From 2006 through 2017, Tamara was seen playing her most notable TV series role to date, as Doctor Camille Saroyan in 223 episodes of "Bones". The show had 42 award nominations, including two Primetime Emmy, and won eight. Although Tamara had no award nominations, the audience loved her character – Camille was an intelligent woman, a much focused 'hard line' lady who took charge of her division.
Concurrently, she was seen as Sadie in a few episodes of the series "Dating in LA and Other Urban Myths", in 2014.
After "Bones", in 2018, Tamara landed the role of Oumou Prescott in the series "Altered Carbon", an action science-fiction drama set in the future, where consciousness has been digitized and saved. Her co-stars were Chris Conner, Dichen Lachman and Renee Elise Goldsberry. The show had 27 award nominations, including two Primetime Emmys, and four wins.
Tamara was next seen starring as Deloris Allen in the 2020 series "October Faction". The show followed the story of a semi-retired couple, Deloris and Fred (played by J. C. MacKenzie), who while working for a secret monster-hunting agency uncovers dark family secrets and the truth about their employer, after their magically inclined almost-adult children reawaken a vengeful witch.
Later that year, she made appearances in "The L Word: Generation Q" and "Agents of S. H. I. E. L. D."
Most recently, from 2021 through 2022, Tamara played Angela Wheatley in 15 episodes of the crime drama series "Law & Order: Organized Crime", starring Christopher Meloni.
Love life and relationships
Tamara is quite secretive when it comes to her personal matters, however, this doesn't mean that she hasn't been the subject of various rumors about her romantic life. She was rumored to be romantically linked to several of her male co-stars, however, she's stayed tight-lipped about these assumptions.
It's known that she was married, and her husband was a lawyer, Miles Cooley. The two married in 2007 but divorced after five years of marriage, and didn't have children.
As of May 2023, it seems that Tamara is single.
What is Tamara Taylor doing now? How rich she is?
Her admirers can catch her as Cassandra Turner in the last season of the show "Snowfall", which chronicles the early 1980s crack cocaine epidemic. Tamara also appears in the second season of the paranormal thriller (podcast series) "Agent Stoker", starring Chris Conner.
If you've wondered how rich Tamara is, she's amassed a sizable fortune as a result of her acting profession. According to sources, as of May 2023, her net worth has been estimated at over $5 million.