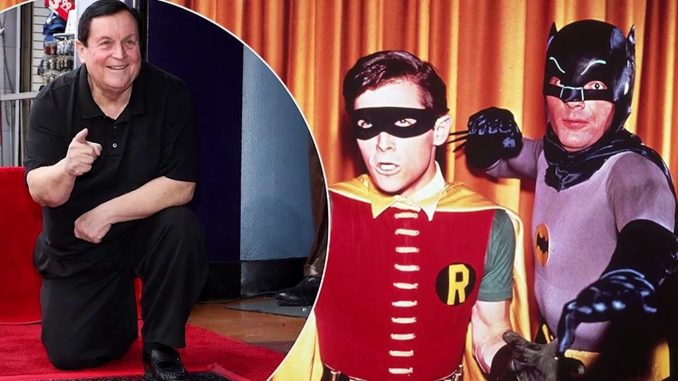 Who is Burt Ward?
American actor, businessman and animal welfare activist Burt Ward was born as Bert John Gervis Jr. in Los Angeles, California USA on 6 July 1945, making Cancer his zodiac sign. He has only 39 acting credits, and is perhaps still known best for starring as Robin in the action adventure comedy series "Batman", which also starred Alan Napier and Adam West, and was created by William Dozier and Lorenzo Semple Jr; this was also Burt's debut TV series role. It follows Batman and his sidekick Robin as they're battling crime in Gotham City, the series aired from 1966 through 1968, and won six of its 13 award nominations.
Burt's still today active in the movie industry, and has recently finished shooting for the upcoming film "Star Quest".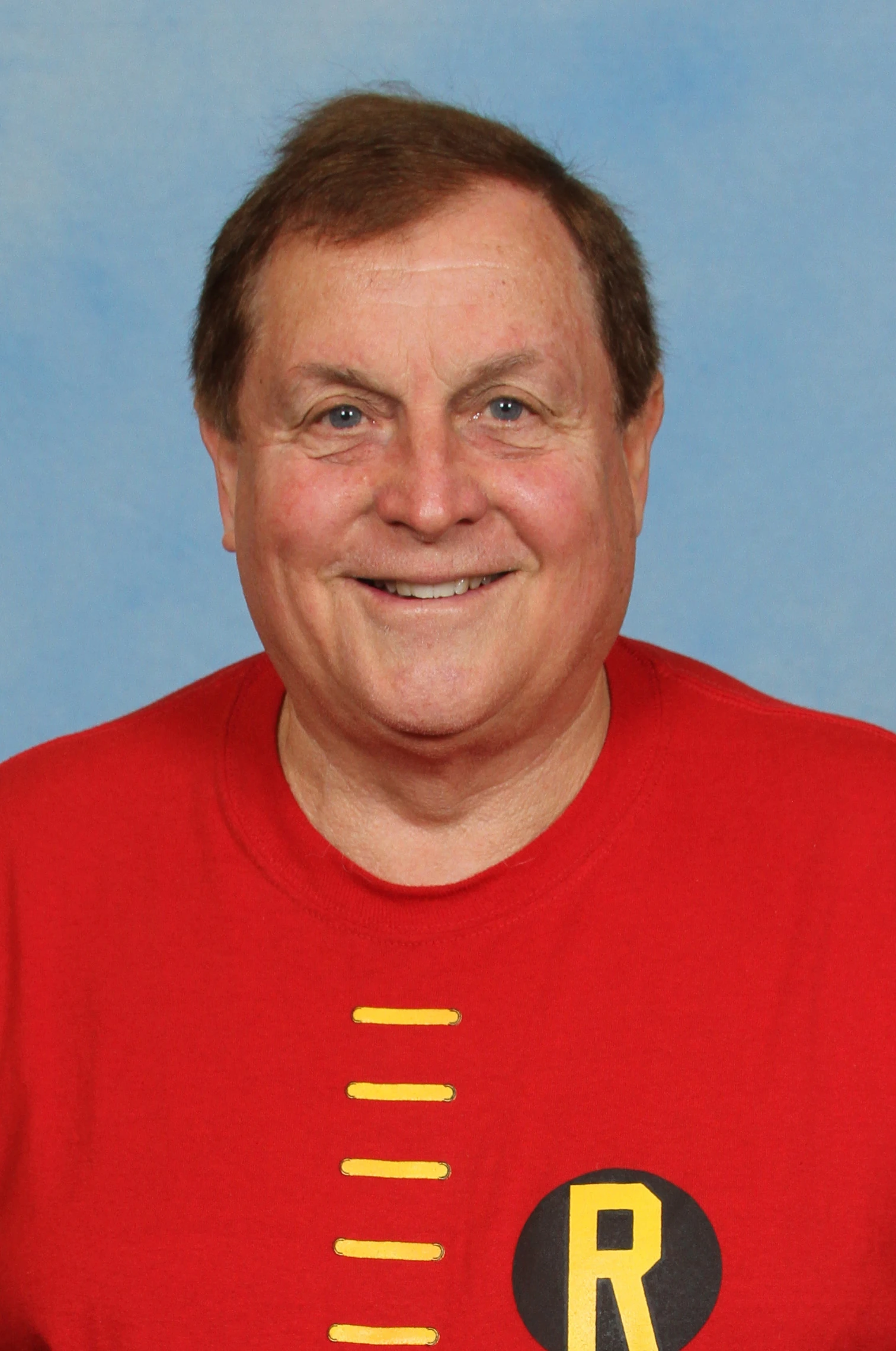 Education and early life
Burt and his sister Gigi Gervis were raised in Los Angeles by their father Bert John Gervis Sr. who was the owner of the travelling ice show "Rhapsody On Ice", and mother Marjorie Charlotte Ward Blumenfeld Gervis who was a housewife.
Burt was only two when his father began teaching him ice skating, and was also two when he was referred to as 'professional ice skater' in the magazine "Strange as It Seems". He was into reading comic books while growing up, and his favorites were "Superboy" and "Superman", while his favorite TV show was "Adventures of Superman".
Burt continued ice skating during his teenage years, and was nicknamed 'Sparky' because of his skates' sparks and energetic nature; he played a number of sports while attending a local high school, including wrestling and football, ran track, practiced Taekwondo, and took chess lessons.
Upon matriculating in 1963, Burt enrolled at college while simultaneously working at his father's new real estate company; he graduated with a Bachelor's degree in 1967.
Roles in movies
Burt's debut film role was playing the lead character Robin in the 1966 action adventure comedy "Batman: The Movie", which also starred Lee Meriwether and Adam West, and was directed by Leslie H. Martinson. It follows Batman and Robin as they're trying to catch four supervillains who've invented a device that can instantly dehydrate people – the movie won a 1972 Giffoni Film Festival Golden Gryphon Award.
Burt's three following film roles were in the 1967 short drama "Batgirl", the 1970 horror "Scream, Evelyn, Scream!", and the 1984 comedy "High School U. S. A."
The year 1985 saw him play Paul in the action "Fire in the Night", which starred Muni Zano, Patrick St. Esprit and John Martin, and was directed by John Steven Soet; it follows Terry who's rejected the son of the city's wealthiest man. Some of Burt's roles in the remainder of the '80s were in the 1987 crime comedy "The Under Achievers", the 1989 action "Kill Crazy" and the 1989 fantasy action "Robot Ninja".
#Batgirl & #Robin #BatmanDay Bat-Signal🦇
Yvonne Craig🦇 Adam West🦇 Burt Ward #DickGraysonhttps://t.co/EenA0F9zpF pic.twitter.com/zSoS6xQlLZ

— 𝔻𝔸𝕄𝕄𝕀𝕋 𝕋𝔼𝔼𝕊 (@DammitTees) September 19, 2020
In 1993, he played Mr. Bun in the science fiction comedy "Beach Babes from Beyond", which starred Joey Travolta, Don Swayze and Joe Estevez, and was directed by David DeCoteau. It follows three intergalactic beauties who've landed off the California coast, and the film won a 1994 Adult Video News Award for Best Alternative Adult Feature Film. Some of Burt's other notable performances in the '90s were in the 1995 comedy "Assault of the Party Nerds 2: The Heavy Petting Detective", the 1996 science fiction "Alien Force" and the 1999 crime thriller "Moving Targets".
He appeared in only three movies in the 2000s: the 2002 drama "Pacino Is Missing", the 2002 comedy "From Heaven to Hell", and the 2003 biographical action comedy "Return to the Batcave: The Misadventures of Adam and Burt".
In 2015, he voiced a supporting character in the animated adventure comedy "Robot Chicken DC Comics Special 3: Magical Friendship", which starred Jonathan Banks and Seth Green, and was directed by Zeb Wells and Tom Sheppard. It follows Batman and Superman who've turned against each other, and the film won a 2016 Primetime Emmy for Outstanding Individual Achievement in Animation.
Burt's three most recent film roles have been in the 2016 animated action adventure "Batman: Return of the Caped Crusaders" (voice role), the 2017 animated action comedy "Batman vs. Two-Face" (voice role) and the 2018 drama "Heaven & Hell".
Roles in TV series
In 1977, Burt voiced Robin in all the 16 episodes of the animated action "The New Adventures of Batman", which also starred Adam West and Melendy Britt, and follows Batman, Batgirl and Robin as they're fighting crime in Gotham City with the help of Batmite.
Burt portrayed Robin in both episodes of the 1979 action adventure comedy "Legends of the Superheroes", and his following role was playing a supporting character in the 1995 episode "Mommy Not Dearest" of the comedy "Living Single"; he appeared in only two other TV series in the '90s, playing Gerbil in the 1997 episode "The Adventures of Ratman and Gerbil" of the science fiction comedy "Homeboys in Outer Space", and Burt in the 1999 episode "Mercy Date" of the comedy "Clueless".
He voiced Robin in the 2002 episode "Large Marge" of the critically acclaimed animated comedy "The Simpsons", and his following two roles were voicing Young Barnacle Boy in the 2010 episode "Back to the Past" of the animated family comedy "SpongeBob SquarePants" and Burt in the 2013 episode "Leela and the Genestalk" of the animated adventure comedy "Futurama".
Burt's since had only a single TV series role: he played Dick Grayson in the 2019 episode "Crisis on Infinite Earths: Part One" of the action adventure "Supergirl", which starred Chyler Leigh and Melissa Benoist, and was created by Greg Berlanti and Ali Adler. It follows the adventures of Superman's cousin who also has superpowers, the series aired from 2015 through 2021, and won 15 of the 67 awards for which it was nominated.
Other credits
Burt sang the song "Boy Wonder, I Love You" in the 1989 episode "Batman Special" of the documentary series "The Late Show".
He worked as a compositing artist on the 2001 crime comedy movie "What's the Worst That Could Happen?", and the 2002 action horror thriller movie "Vampires: Los Muertos".
Burt worked as a visual effects producer on the 2003 movies "Bulletproof Monk" and "Out of Time".
He received special thanks for the 2019 comedy movie "Once Upon a Time in Hollywood".
Some of Burt's most recent talk-show appearances have been in "Funny Science Fiction Podcast", "The Big Bad Broadcast" and "Hollywood and Beyond with Steven Brittingham".
Awards and nominations
Burt won a 2004 TV Land Award for Favorite Crimestopper Duo (shared with Adam West) and a 2005 TV Land Award for Favorite Crimestopper, both for his performance in "Batman".
He was honored with his own star on the Hollywood Walk of Fame on 9 January 2020.
Burt was also nominated for two Photoplay Awards in 1967, both for his performance in "Batman".
Love life and marriages
Burt's married four times. He and non-celebrity American Bonney Lindsey exchanged vows on 19 July 1965, but their divorce was finalized in December of the following year; their daughter Lisa Ward was born in 1966.
Burt's second wife was American former actress and singer Kathy Kersh; she appeared in 13 movies and TV series prior to retiring from acting in 1975. The two exchanged vows on 25 February 1967, and divorced in 1969.
From 10 August 1985 through 1989, Burt was married to American non-celebrity Mariana Torchia.
Since 15 July 1990, he's been married to American actress and compositing supervisor Tracy Posner; she gave birth to their daughter Melody Lane Ward on 16 February 1991.
Burt's yet to mention other women whom he's dated, he's married to Tracy Posner (fourth wife) as of May 2023, and they have a daughter together; he also has a daughter with his first wife Bonney Lindsey.
Interesting facts and hobbies
Burt was once asked to give a speech about his role in the series "Batman" at Harvard University, and he came with the original costume which was valued at over $500,000. A group of students stole the costume to take pictures with it, and then returned it to Burt; the leader of the group was Conan O'Brien, who's today a famous screenwriter and talk-show host.
Burt was good friends with the late American martial artist and actor Bruce Lee; the two were neighbors and often practiced martial arts together. He was also friends with the late American actor Adam West who played Batman and was his mentor, who passed away on 9 June 2017.
Burt can speed read, and was once able to read 30,000 words per minute with 90 percent comprehension.
He's a huge lover of animals, and is the owner of the charity which rescues abandoned Great Danes.
Burt published his memoir "Boy Wonder: My Life in Tights" on 1 June 1995.
Height, eyes and wealth
Burt's age is 77. His eyes are blue and hair's brown, he's 5ft 7ins (1.71m) tall and weighs around 175lbs (80kgs).
Burt's net worth's been estimated at over $20 million, as of May 2023.