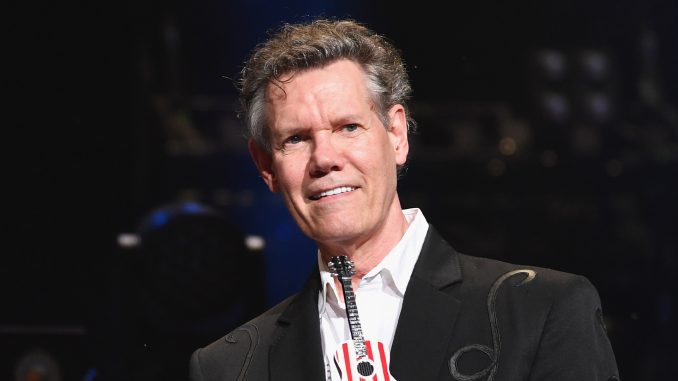 There are too many things to say about such an accomplished man as Randy Travis. Besides his impressive music career which explores genres such as country and gospel, Randy is also an experienced actor, a songwriter, and a Hall of Fame honoree.
With a career which extends to over four decades, dozens of popular released albums, and impressive filmography, Randy Travis is without doubt one of the most prolific personalities of his time. Nonetheless, seeing how far he's come with his talent and charisma alone, it's almost hard to believe the numerous issues he went through in his early life.
Stay here to know all about Randy Travis' life, including his beginnings, family, issues, career, and all the things which make him so great!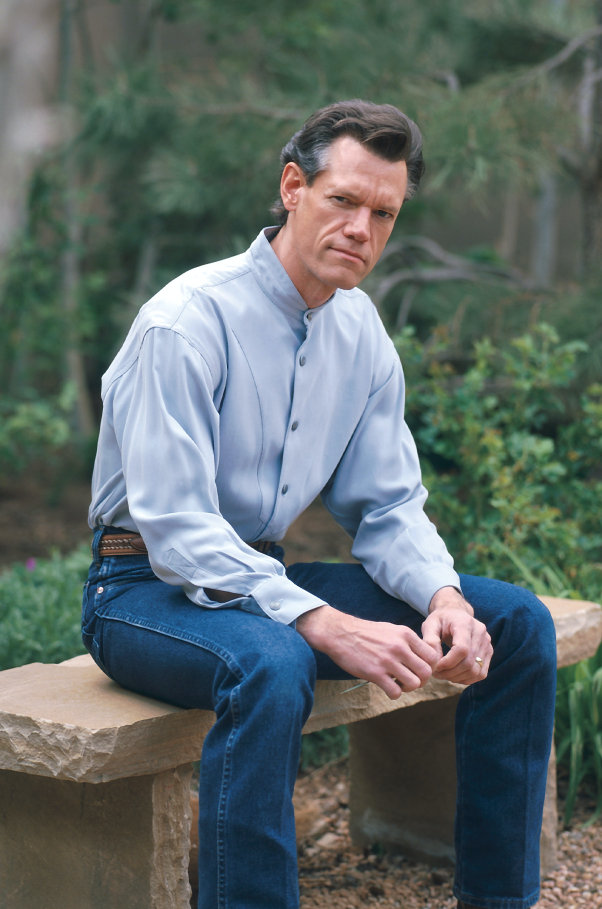 Early Life
Born on 4 May 1959 under the name of Randy Bruce Traywick in a small North Carolina town, the young Randy was strongly encouraged to walk a path in music, despite the modest social status of his family of farmers. Following the influence of the likes of Hank Williams and Lefty Frizzell, Randy learned to play guitar and sing when he was 10 years old, having his earliest performances as part of the family's church choir.
At some point, Randy and his brother Rick formed the Traywick Brothers, but Randy's recurrent arguments with his father Harold resulted in a rebellious attitude during his teens. At only 15 years old Randy dropped out of high school and committed several juvenile crimes.
Randy's life took a turn when he was 16 years old, and won a talent contest in a famous North Carolina nightclub,. The club owner was a woman named Elizabeth Hatcher, who hired Randy as a cook and also took him under her wing music-wise, even taking his guardianship after his repeated run-ins with the law almost put him in jail.
Early Career
In 1978, Randy signed his first music contract with Paula Records, under the guidance of his now-manager Elizabeth Hatcher. Although his debut single "Dreamin'" didn't enter any charts, the following "She's My Woman" was his first entry in the Hot Country Charts, though it peaked at number 91.
In the early 1980s, Randy moved to Nashville with Hatcher, with whom he promptly began a relationship, despite the fact that she was 19 years his senior; the pair had already been living together back in North Carolina, though their relationship back then was professional only due to the fact she was married at the time.
Randy presenting "Storms of Life."

Posted by Randy Travis on Tuesday, March 27, 2012
Then in Nashville and with no prospects of a new music contract coming his way, Randy went back to his roots as a cook at the Nashville Palace live venue, where he also sometimes sang. It wasn't until Randy's producer Keith Stegall handed his tape to Kyle Lehning, who grew captivated by Randy's style and music, and convinced a Warner Bros. Records executive to sign him.
That marked the beginning of everything for Randy, who in 1985 released the singles "On the Other Hand" and "1982", of which the former was a re-release, and became his first number-one. Randy's first studio album "Storms of Life" was released under his new name Randy Travis and made him a renowned artist in the industry by selling three million copies overall, gaining multi-platinum certification, and his break through in the country music industry.
Rise To Famehly
Following the success of his debut album, his second album "Always & Forever" released in 1987 topped the charts by selling over five million copies, becoming five times multi-platinum. The album's singles also became number ones, eventually winning Randy his first Grammy in the Best Male Country Vocal Performance category that year.
Randy's following three albums "Old 8×10", "No Holdin' Back" and "Heroes & Friends" went on to similar achievements by topping the US charts. However, the latter was Randy's only album in the 1990s to reach number one, as "High Lonesome" from 1991 peaked at three on the charts, and "A Man Ain't Made of Stone" from 1999 didn't even enter the top 20.
The 1990s not only brought changes to Randy's life professionally, but also saw him tying the knot with Elizabeth Hatcher in 1991, though their relationship had been kept a secret before that. According to an interview with People in 1994, keeping that big secret about his life was draining: 'It drove me nuts, especially as it went on, I've always been truthful about everything—the drugs, the alcohol, the fights', he lamented at the time.
Happy Birthday to my friend @TheTimMcGraw! Hope today was filled with many blessings and time with your beautiful family! pic.twitter.com/i4IoKcUNZq

— Randy Travis (@randytravis) May 2, 2017
TV & Films Career
Even though Randy's music popularity was on the wane in the 1990s, the decade saw him exploring his talents on the small and big screen. While Randy's earliest TV appearances were of his performances in shows such as "Sesame Street", the year 1994 saw him debuting on the big screen, as Speedy in the film "Outlaws: The Legend of O.B. Taggart".
Throughout the 1990s to late 2000, it wasn't unusual for Randy to make cameos or play small roles in series such as "Matlock" and "Sabrina the Teenage Witch", and star in the romantic drama "A Holiday to Remember" and in his TV movie "Wind in the Wire", which was named after his 1993 album – the latter also prompted him to stop his music career for a while to film it. Randy also appeared in several other movies, including "The Rainmaker" in 1997, "Texas Rangers" in 2001, and "The Wager" in 2007.
Overall, Randy appeared in over 20 films and series, and voiced numerous animated characters as well, eventually gaining a Hollywood Walk of Fame star in 2004 for all his contributions to the entertainment industry.
Change Of Brand & Awards
Although Randy Travis kept charting albums and songs throughout the 1990s, his streak of no-number-ones extended until he changed his brand to Christian music. Although his gospel music debut album "Inspirational Journey" didn't chart highly upon its 2000 release, his following album "Rise and Shine" released in 2002 was certified gold in the US, and included the number one single "Three Wooden Crosses".
The 2003 album "Worship & Faith" peaked at number four on the charts, and a similar rise followed his next albums –  "Passing Through" and "Around the Bend".
While Randy's change of brand to Christian music didn't put any of his albums back on the top of country music charts, it did a good job at gaining him several awards, which had become less usual for him in the 1990s.
From 2000,, Randy won four Grammys, including two in the Best Southern, Country, or Bluegrass Gospel Album category in 2005 and 2007. Randy also became a regular nominee and winner of the Gospel Music Association-owned Dove Awards, which so far has rewarded him in the categories of Bluegrass Album of the Year, and Country Song of the Year.
Legal Issues & Illness
The 2010s saw Randy Travis facing some of the hardest times of his life. Firstly, in 2010 he and his first wife Elizabeth Hatcher divorced, putting an end to their professional relationship as well.
In 2012, Randy had two run-ins with the law – in February he was arrested for public intoxication, after being found drunk in his car near a church in Texas. Later in August, Randy was arrested again after reportedly being found drunk lying on a sidewalk, sporting cuts, a black eye, and wearing no clothes. Early on that day, he'd reportedly crashed his car in a construction area, and was also seen naked, shopping at a local store.
Randy was arrested for driving under the influence, and a charge of retaliation was added later for threatening police officers after his arrest. He was ultimately fined $2,000 and sentenced to probation for two years.
The year 2013 didn't get any better for Randy, who in July was hospitalized for treatment of a respiratory infection, later that week suffering a stroke which had him connected to life support machines, and undergoing surgery. Despite being released from the hospital later in the month, Randy received physical therapy to help him recover his ability to sing and move certain parts of his body. Following this incident, Randy's career was halted for years, and he made rare public appearances.
Honors and Current Life
Resulting from his decades-long career as a singer, musician, and songwriter, Randy Travis was inducted into the Country Music Hall of Fame in 2016. This honor was granted to him not only for the impressive number of hits in his career, but also for 'changing the face of country music,' as reported by The Tennessean back then: 'He chose a career he was hoping he could make a difference in. That career made a difference in him,' as his second wife Mary Davis-Travis said back then. In the ceremony, Randy was unable to talk much.
While Randy's career is vastly different nowadays than it was before his stroke in 2013, he works on projects from time to time. In 2019, his "Forever and Ever Amen" autobiography was released, followed by his 2020 album "Precious Memories", the celebration of his 35th Anniversary as a Grand Ole Opry member, and was named Artist of a Lifetime by Country Music Television.
Overall, Randy Travis is a man who has known the hardships of life both during his rebellious teen days and in illness and alcoholism, but also learned the joys brought to him by his talent and success. He's an inspiration for his fans and many people in the industry, and will hopefully keep being so for years to come.