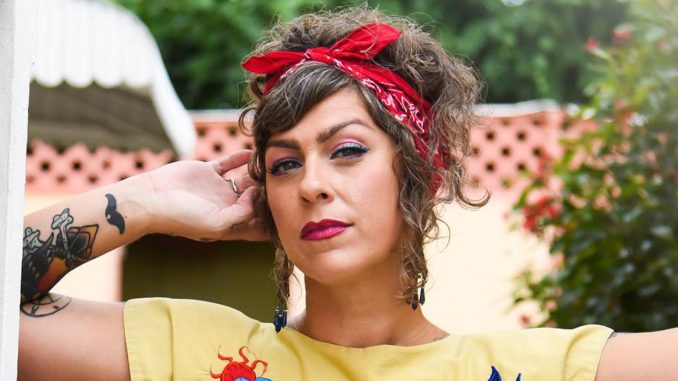 Whether one likes history or old items, there's no way to say 'no' to "American Pickers". The show starring Mike Wolfe has been on the air for over a decade now, and has never failed to give us exciting but always funny and entertaining content, focusing on all the great things that one could find while searching abandoned yards, dirty garages, and old houses.
Besides its great concept and format, "American Pickers" success could also be attributed to its charming cast, including the talented Danielle Colby, whose role of picking up hints and finding great things on the road is vital to make many of the great finds in the show happen.
Danielle Colby is always our #WCW 😍

Posted by American Pickers on The History Channel on Wednesday, September 19, 2018
So is she still in "American Pickers", and what else is she doing these days? Stay here to know all about Danielle Colby's whereabouts, life, career off-cameras, and some other exciting details about her.
What's Up With Danielle Now?
For several years, Danielle Colby has been an essential part of "American Pickers", staying with the show since its debut in 2010. However, even though the show has undergone several changes in the last couple of years ,added to the departure of long-time host Frank Fritz, that hasn't affected Danielle's spot in the show, as seen in the 24th season premiered in January 2023.
While it's unclear what the show's future will be like, aside from the fact that a 25th season is already in the works, Danielle has other projects to work on in the meantime.
As a seasoned burlesque dancer, Danielle often goes on trips around the US and overseas, performing her show Dannie Diesel Dope Show, or at the New Orleans-based Jazz Fest 2023. On top of that, Danielle creates exclusive content for online subscription platforms such as OnlyFans and Patreon. Danielle is also involved in charity and funding causes, such as Helping Hands For Puerto Rico, and Barks Of Hope, the latter of which focuses on rehabilitating and rescuing stray animals.
Regarding her personal side, in late 2022 Danielle went through some enduring health issues, but she fortunately recovered well, and eventually returned to her normal work routine.
All in all, Danielle is doing great these days both professionally and personally.
Health Update
Late in 2022, Danielle Colby faced an unforeseen health condition which resulted in her undergoing surgery. As she wrote in a lengthy post on Patreon in October of that year, she had been suffering from pain and uncontrolled menstrual cycles for a while, something which had been complicating aspects of her personal and professional life.
It wasn't until she was advised by Mike Wolfe's girlfriend Leticia Cline, about getting those health issues checked, that Danielle took the big step and made a gynecologist appointment, spending the following weeks between exams and tests. She was eventually diagnosed with uterine fibroids, a condition in which fibrous tissues grow in the uterus.
Despite thinking that the situation wasn't serious, Danielle was told by her doctor that it wasn't that simple: 'My uterus is enlarged and heavy with fibroids so it's causing a lot of distress elsewhere in my body,' she wrote, affirming that in the end there was no other option than to have her uterus removed to save her life.
Fortunately, Danielle was strongly supported by fiancé Jeremy Scheuch during her recovery process. In November, Danielle revealed that she'd 'lost the desire to work' after the surgery, but eventually went back on the road after remembering how much she loves her career.
What Happened To The Show?
In recent years "American Pickers" has been at the center of controversy following Frank Fritz's exit, who for years was the show's co-host and Mike Wolfe's definite side-kick.
While fans assumed that Frank's return would happen sooner than later, in July 2021 Mike announced that his long-time co-host won't return to the show. However, right afterwards Frank publicly accused Mike of lying to fans and not caring about his health, as he'd recently undergone back surgery at the time. The controversy caused mixed reactions from fans, some of whom sided with Mike, and others with Frank.
Although Danielle kept herself away from speaking on the topic, in August 2021 she finally broke her silence on an Instagram, lamenting Frank's exit but also affirming: 'I wish things could have been different but we must be accountable for our actions when we cause instability or pain and suffering to others', she wrote, adding that her now-former co-star had 'caused so much pain for himself' and wished him to 'receive help'.
Though Danielle's post didn't add anything more to the issue between her co-stars, fans took it as her siding with Mark amidst the controversy. In the end, it's unclear where Danielle's relationship with Frank stands now.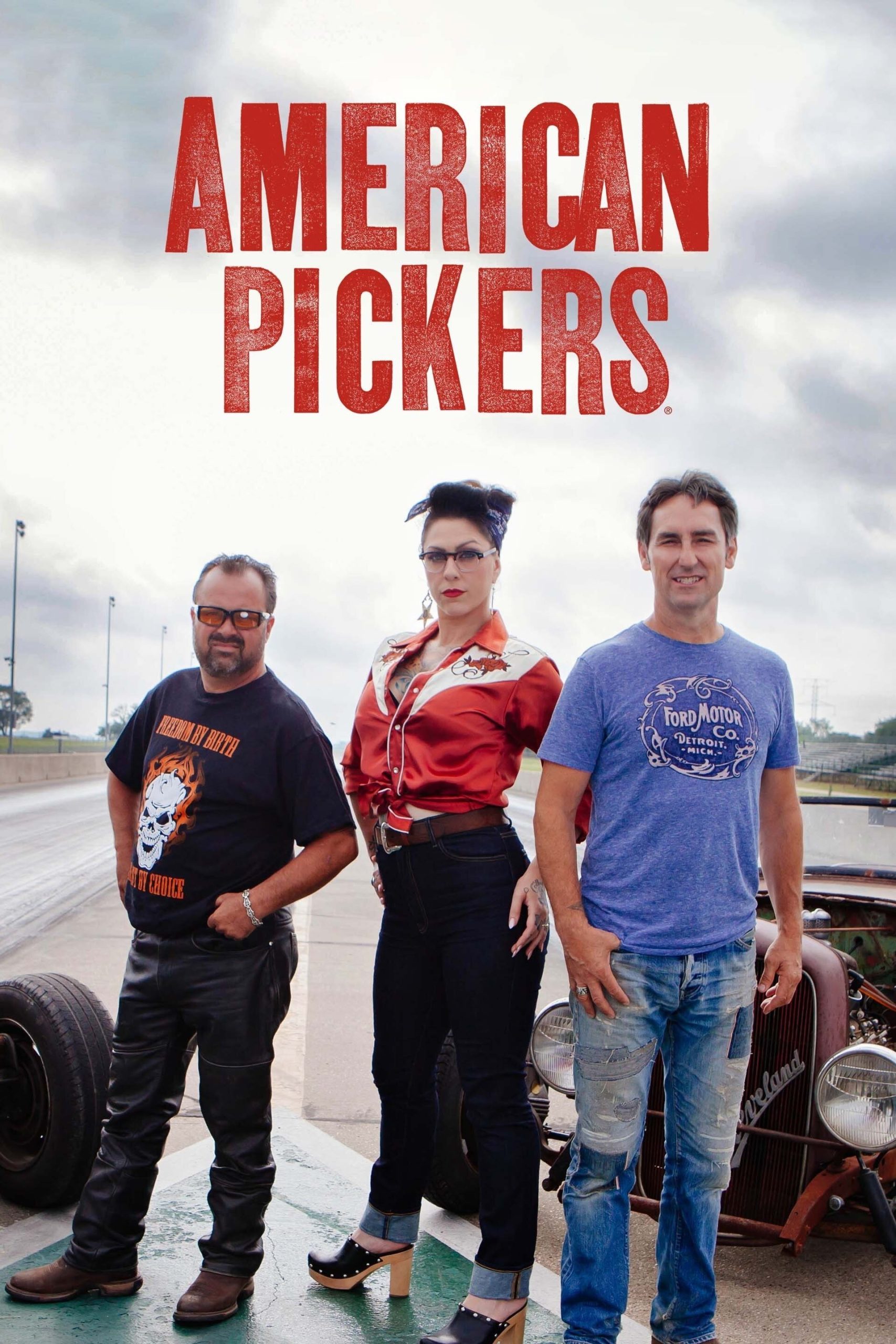 The Story Of Danielle Colby
Although most met Danielle Colby through the show "American Pickers", the truth is that she's been involved with the entertainment industry since long before that.
Native to Iowa, the fact that Danielle's family belonged to the Jehovah's Witness faith led to her 'strict' upbringing. Despite that, Danielle's curiosity for burlesque performance arts was awakened in her early teens, but that interest didn't evolve into something else until she went to a burlesque show in 2004, right there becoming completely enthralled by it: 'I went into that evening thinking that burlesque was taboo and wrong and bad. But what I realized after I left that event was how absolutely liberating it was,' she told River Cities Reader in 2010.
That life-changing event not only altered Danielle's perception of burlesque, but also prompted her to follow that path. Before that, she'd been working as a make-up artist in Chicago, but eventually moved sideways to pursue her new career.
Even despite her acquaintances' and friends' reservations about it, Danielle started her troupe Burlesque Le' Moustache, and came up with her performing persona Dannie Diesel, even convincing her sister to join her too. While it's unclear if the troupe still exists these days, Danielle is an active burlesque performer, and tours the country with it.
Personal Life
While Danielle Colby doesn't talk too much about her non-professional endeavors, she's let us know a couple of things about her personal life so far.
For starters, Danielle is the mother of two children, whom she welcomed in the early 2000s with her then-husband Chad Cushman. Although not many details about the relationship are known, in a 2012 interview with WQAD-TV Danielle admitted that despite the fact that he was a 'good husband' and 'father', the relationship didn't work out due to his difficulty in dealing with her increasing fame.
A couple of years later, Danielle married French graphic designer Alexandre De Meyer, but the pair filed for divorce in 2015. She later began dating Jeremy Scheuch, an illustrator who also shares her love for tattoos and traveling. The pair became engaged in 2021, and have since proudly shared many of their moments on social media.
Businesses & Other Projects
Besides her appearances in "American Pickers" and creating content for her online subscribers, Danielle Colby is mostly focused on pursuing her burlesque-related projects.
Nonetheless, in the early 2010s Danielle's life was somewhat different than now, as she had founded an Iowa-based shop named 4 Miles 2 Memphis which featured vintage clothes and some of her original designs. However, shortly after opening a second location in 2013, Danielle shut down both store locations.
These days, Danielle's fashion-related business consists of designing jewelry and also restoring burlesque pieces of historical importance, all of which are available on her online shop DanielleColby.com. Her secondary website, Stripping History is also an active project which looks to research and educate on burlesque history.
All in all, Danielle Colby is not only a TV personality, but also a woman of many talents who relentlessly pursues her passions and interests.