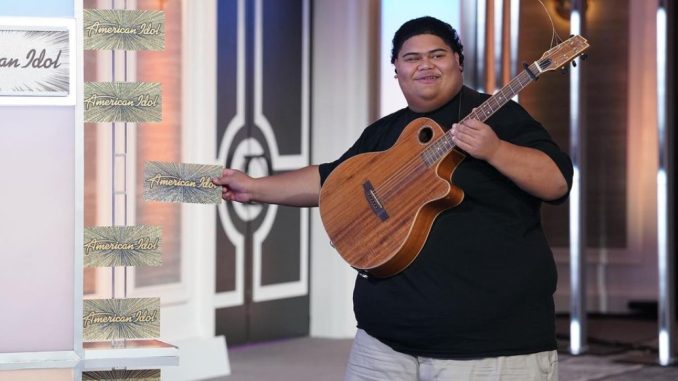 Iam Tongi is a singer–songwriter and reality TV personality who gained widespread attention for his impressive audition on "American Idol" Season 21 in February of 2023. During his American Idol audition, he performed the song "Monsters" by James Blunt which moved the judges to tears. As a result, he was granted a ticket by the judges. A fan, who was similarly moved, expressed on Twitter, "If you didn't shed tears when Iam Tongi performed #Monsters on #AmericanIdol, you are heartless. Wow!"
Iam got his start in music in fifth grade when a teacher helped him learn how to play the ukulele. He debuted his single "Dreams" in 2020, which he had penned for his sister's wedding celebration. 
Who are Iam Tongi's parents?
Iam Tongi, whose birth name is William "Guy" Tongi, was born on September 1, 2004, in Kahuku, Hawaii, to parents Rodney Guy and Lillie N Rodney Tongi. Throughout his life, his father always told him that singing was his true calling. During his American Idol audition, a clip of Iam and his father singing played on a screen while he shared in a voice-over that his father is the main reason why he pursues music. During his audition on American Idol, he shared that his father had passed away a few months prior, on December 28, 2021. The memory of his father brought tears to Iam's eyes before he performed a heartfelt rendition of Jame Blunt's "Monsters," a song that Blunt wrote as a tribute to his own father who had been diagnosed with Stage 4 Kidney Disease. His father, born on July 31, 1971, was 50 years old at the time of his passing, and his memory lives on through his son's emotional performance on the show. His mum, Lillie, remembers her late husband Rodney on their would-be 25th wedding anniversary in August 2022. Lillie took to her Facebook to express her deep feelings, stating that she thinks of him more around this time. She shared how Rodney showered her with love throughout their 26 years together, including 24 years of marriage, with romantic gestures such as buying her flowers, jewelry, and clothes, learning and singing love songs, writing love notes and taking her to romantic spots and dinners. With a unique blend of mixed (Tongan, Samoan, and Irish) ethnic heritage, Tongi holds Hawaiian nationality. He is the youngest of five children. Thus, he has four elder siblings namely Cassandra Alvina Tongi Mortensen, Jennifer Tongi, Lerod Tongi, and Sitaleki Tongi. The singer celebrated his 18th birthday in 2023. 
Tongi went to Kahuku High & Intermediate School. Currently, he is a senior student at Decatur High School in Washington State, where he is excelling academically while pursuing his passion for music. His musical journey began when he took ukulele lessons from a teacher in the fifth grade. Later, he picked up the guitar and became a skilled player of both instruments. His music style, described by singer-songwriter Lauren Gruwell as a fusion of country and alternative, is often associated with the island vibe, a reflection of his Hawaiian roots. 
Iam Tongo's Music Career
In February 2023, Iam Tongi's audition for American Idol went viral, making him a reality TV star.
In 2020, Iam Tongi, who appeared on American Idol, released a song called "Dreams." He wrote the song specifically for his sister's wedding, inspired by the love story of his sister and her now-husband, which he transformed into a beautiful love song.
During his audition on American Idol, Iam Tongi performed James Blunt's "Monsters," a song that Blunt wrote as a tribute to his father. Tongi's heartfelt rendition of the song touched the judges, leaving them emotional.
The upcoming season of American Idol in 2023 will include Iam Tongi as a contestant who touched the judges' hearts with his emotional performance. He shared the heartbreaking story of losing his father a few months before his audition and the 18-year-old Hawaiian showcased his singing talent in front of the judges during the audition round. Tongi specializes in creating folk-indie love songs that captivate his audience. The superstar judges Luke Bryan, Lionel Richie, and Katy Perry will be part of the latest season of American Idol, which promises to be exciting.
During an interview in October 2022, Tongi stated that his music incorporates elements of country, alternative, and island genres.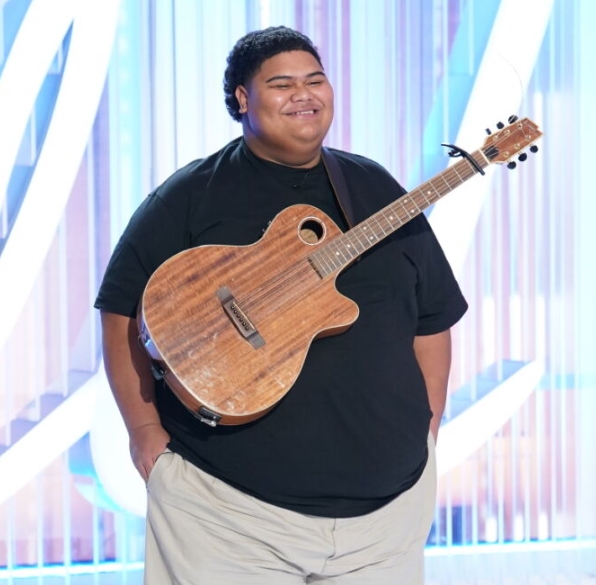 Who is Iam Tongi's girlfriend?
As of February 2023, the romantic life of Iam Tongi remains a mystery as there is no information available about his relationship status.  He has kept his relationship status private, and there is no available information on whether he is currently dating someone or not. He has not disclosed any details about his romantic life, leaving his fans and followers curious about his personal life.
Despite being a public figure, Iam Tongi has maintained a level of privacy when it comes to his personal affairs. He prefers to focus on his music career and academic endeavors rather than publicizing his relationships. Therefore, it remains unknown whether the talented musician is single or in a relationship. He seems to be single at a moment. 
How much is Iam Tongi's net worth?
Iam Tongi is a talented and dedicated singer, known for his unique blend of musical abilities that continue to attract viewers toward him. His main source of welath comes from the music industry. Despite his growing success, he is known to live a humble and modest lifestyle, prioritizing his passion for music over material possessions. As a candidate for American Idol, he has captured the attention of viewers with his exceptional songs and performances, showcasing his dedication and talent as a singer.
As a rising singer, it is estimated that Iam Tongi's net worth is in the thousands of dollars. As an American Idol candidate, he has gained a significant following, and his performances have impressed audiences with his soulful and heartfelt renditions. Although his net worth may be relatively modest at this stage in his career, his passion for music and his growing success indicate a promising future in the industry. With his undeniable talent and commitment to his craft, it will be exciting to see what the future holds for this rising star.  
How tall is Iam Tongo?
Iam Tongo is a handsome singer who has black hair and striking black eyes that add to his charm and make him stand out. Aside from his physical appearance, his fans appreciate him for who he is, and his unique musical abilities continue to make him stand out in the industry. He continues to inspire and entertain audiences with his soulful performances.
Iam Tongi's height measures 5 feet and 7 inches, or approximately 170 centimeters. He has a large body type, weighing around 104 kilograms or 230 pounds. Despite his size, Iam's attractive personality shines through, and his fans appreciate him for his unique blend of musical abilities. He has got a healthy body.