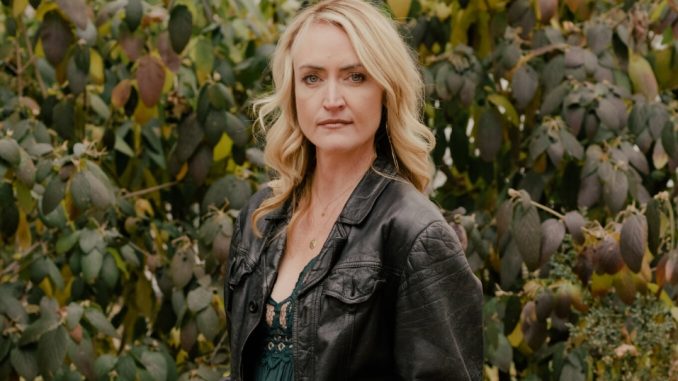 Heather Armstrong, a blogger from Salt Lake City, Utah, gained popularity under the pseudonym of Dooce, which originated from her misspelling of the word "dude" during online chats with her co-workers. She started her blog in 2001 and lost her job in 2002 after her colleagues discovered her writing about them. However, she continued her blog, focusing on her struggles as a parent, and started running ads in 2004. By 2009, she was making over $100,000 annually from banner ads on Dooce and was named one of "The Most Influential Women In Media" by Forbes magazine. She even appeared on Oprah Winfrey's talk show. She divorced her ex-husband, Jon Armstrong and after their divorce, she started dating Pete Ashdown.
However, as social media began to gain traction, her readership started to decline in the mid-2010s. After her divorce and online criticism, Armstrong struggled with depression and took a break from blogging. She resumed blogging and became an influencer after an experimental treatment in 2017 proved successful. Although she made money as an influencer, she was critical of the practice. Sadly, Armstrong died by suicide on May 9, 2023, due to a relapse of her alcoholism.
When was Heather Armstrong born?
Heather Armstrong, originally known as Heather Brooke Hamilton, was born on July 19, 1975, in the United States and spent her early years in Memphis, Tennessee. Heather was of American-White ethnicity and held American nationality. Her father's name was Mike, and her mother was Linda Hamilton-Oar; after their separation, Linda remarried Rob Oar. As of 2023, Heather celebrated her last birthday at the age of 47. Growing up in Memphis, Tennessee, Heather was brought up in the Church of Jesus Christ of Latter-day Saints (LDS Church).
After completing her high school education, Heather Armstrong pursued her higher education at Brigham Young University (BYU) located in Provo, Utah, and specialized in English. During her time at the university, which is predominantly Mormon, she began experiencing uncertainties about the church and also suffered from depression. After her graduation in 1997, she decided to leave the church and relocated to Los Angeles. There, she secured a job as a web developer for startups in the midst of the dot-com boom.
How was the career of Heather Armstrong?
Heather Armstrong became the center of a heated debate on privacy issues in 2002 when she claimed to have been fired from her job as a web designer and graphic artist for writing satirical accounts of her experiences at a dot-com startup on her personal blog, dooce.com. The term "dooced" was subsequently coined to describe being fired for writing content on one's personal website. Armstrong continued to blog and eventually became one of the first "mommybloggers" after devoting a large portion of her blog to parenting following the birth of her first child. 
Heather, who gained notoriety after being fired from her job in 2002 for writing satirical accounts of her experiences at a dot-com startup on her personal blog, dooce.com, became one of the first mommy bloggers after the birth of her first child. She wrote extensively about her struggles with depression, her pregnancies, parenthood, and her experiences with the LDS Church. Her site, dooce.com, became a source of controversy when she started accepting text advertisements in 2004, and then graphic ads in 2005. By 2009, the ads visible to Dooce's 8.5 million monthly readers made a reported $40,000 for the Armstrongs each month, making it her primary source of income. Armstrong also introduced a new section to her website that allows registered users to post questions and responses. Despite her success, Dooce attracted attention from websites devoted to making sardonic and critical observations about lifestyle bloggers, such as Get Off My Internets and the subreddit blogsnark.
Armstrong responded to the criticism by posting hate mail she received from the readers of those sites on a separate page, which she has since taken down, called "Monetizing the Hate". Her husband, Jon, joked in 2011 that the traffic from the hate sites had been better for the family business than the birth of their second child two years earlier. The revenue from Dooce paid salaries not only to the Armstrongs but an assistant and two full-time babysitters. Despite the controversy, Dooce.com received multiple nominations and awards from The Weblog Awards, including a lifetime achievement award for Armstrong in 2008.
In 2005, she negotiated with Kensington Books to produce two books, including a memoir of early parenthood. However, negotiations broke down in May 2006, leading to Kensington suing Armstrong to enforce the unsigned contract. Both parties eventually settled in October 2006, allowing Armstrong to find another publisher. Kensington later released a book of essays titled "Things I Learned About My Dad: In Therapy", edited by Armstrong, in 2008. In 2009, Armstrong published her second book, "It Sucked and Then I Cried: How I Had a Baby, a Breakdown, and a Much Needed Margarita", which became a New York Times bestseller. Her most recent book, "The Valedictorian of Being Dead", was released in 2019.
Heather was a music columnist and consultant for the Alpha Mother media network. She co-ran Armstrong Media, LLC, with her ex-husband, which was a web design, advertising, and content-generation business. However, Jon Armstrong runs the company alone since 2015. Additionally, Armstrong was a panelist for Momversation, an online video series. In 2009, she announced her partnership with HGTV to work with its online and on-air production teams to create innovative convergence programming for the network. Armstrong began contributing weekly content to the network's Design Happens blog in February 2010, and her last post on Design Happens was in September 2010.
Heather Armstrong decided to take a break from blogging in 2015 to concentrate on her speaking and consulting work. Although she initially managed to keep up with her travels and freelance marketing assignments, the weight of being a single parent eventually proved too much for her to bear. She began to suffer from depression once again and felt like a "heap of nothingness" in 2017, to the point where she felt like she could not continue living. Seeking treatment, Armstrong joined a clinical trial at the University of Utah's Neuropsychiatric Institute. As part of the treatment, she was put into an induced coma for 15 minutes during ten sessions to mimic brain death. Following the treatment, she felt well enough to return to blogging as frequently as she had before 2015 and published a book titled The Valedictorian of Being Dead about her experiences.
After taking a break from blogging in 2015, Heather Armstrong returned to a changed internet. As lifestyle bloggers transitioned to influencers, Armstrong continued to write sponsored content and maintained her blog and Instagram feed, generating revenue through affiliate marketing with Stitch Fix and Amazon. Despite being a decade into her career, her blog Dooce still attracted half a million readers per month. Armstrong ensured that she did not post any pictures or stories about her children without their permission. Along with her usual material about parenting and family matters, she also wrote about mental health, including her own experiences. Armstrong aimed to raise awareness about depression, particularly in Utah, where teen suicide rates are high. She plans to start a nonprofit organization focusing on mental health issues.
Who was Heather Armstrong's husband?
Heather Armstrong dated Pete Ashdown, a tech entrepreneur and former Democratic candidate for the U.S. Senate from Utah, after her divorce from Jon Armstrong. Ashdown, like Heather, was also a former Mormon. He moved in with her and her two children for a period of time. However, after her death, Heather left Pete and her two children behind.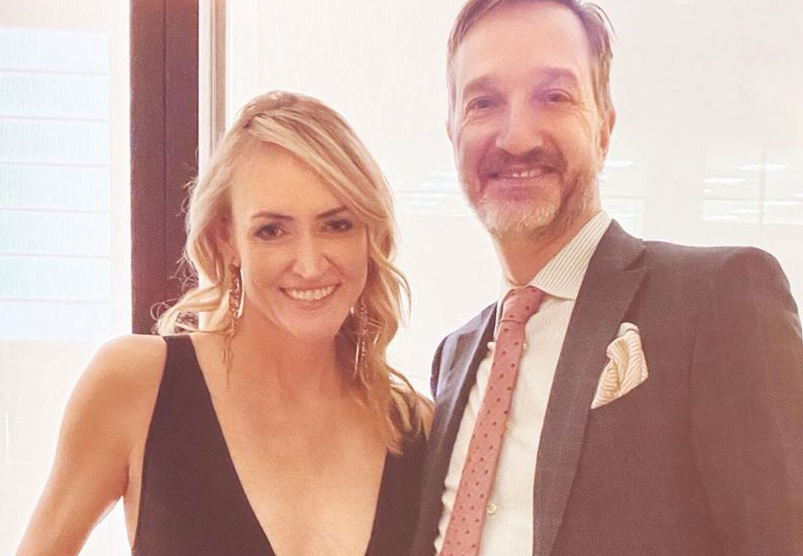 Heather was previously married to Jon Armstrong, a web designer, and together they have two children: Leta Elise and Marlo Iris. In 2012, the couple announced their separation and later that year, they were officially divorced. The news of their separation came as a surprise to many since Heather had never mentioned any issues in their marriage in her blog, and had even written positively about her husband's support during her struggles with their children and her depression. However, Heather later revealed that they had been in counseling for years and Jon was "controlling and punishing", expecting her to move past negative commentary about her blog. After their divorce, Jon moved to New York City with a new girlfriend while the Armstrong children spent the summer with him. The announcement of their separation coincided with the declining popularity of blogs as social media became the new platform of choice for many readers. 
How did Heather Armstrong die?
Heather Armstrong, the blogger behind Dooce, passed away at the age of 47 after an apparent relapse of her alcoholism. Armstrong's boyfriend Pete Ashdown found her in their Utah home on May 9, 2023. Armstrong was widely known as the "queen of mommy blogging" and wrote about her personal struggles, relationships, and her experiences as a mother. Her blog gained immense popularity, receiving over eight million visitors a month at its peak, according to Vox.
Armstrong's writing was praised for its honesty and humor, and she was recognized as one of the most influential women in media by Forbes in 2009. However, as social media began to rise in popularity, Dooce's readership began to decline. After her divorce and facing criticism online, Armstrong stepped back from blogging and focused on her mental health. After a successful experimental treatment, she resumed posting online, though to a smaller audience and began earning money as an influencer while being critical of the practice.
How much was Heather Armstrong's net worth?
Heather Armstrong was a successful blogger who gained fame through her personal blog "Dooce". She was known for her witty and humorous writing style, which resonated with readers and led to her blog becoming one of the most popular in the early days of blogging. At the time of her death, Heather had a net worth of $3 million, which was mainly derived from her career as a blogger, author, consultant, and columnist. Her blog generated a significant amount of income through sponsorships, advertising, and merchandise sales. Additionally, she was also an author and she had made a cool sum of money from her book career. In 2004, she began running ads on her blog, and by 2009, she had 8.5 million monthly viewers and was making more than $100,000 annually from banner ads on Dooce. 
Heather lived a luxurious lifestyle and was known for her love of expensive cars and designer clothes. She owned a beautiful house in Salt Lake City, Utah, where she lived with her two children. Her success as a blogger also led to opportunities for public speaking and media appearances. 
How tall was Heather Armstrong?
Heather Armstrong was a beautiful woman with a slim body and a round face. Her hair was regular blonde, straight, and styled in a bun with a near-shaved length. Her distinct feature was her beautiful blue eyes, which stood out even more against her light skin complexion and normal skin type. Heather's makeup style was clean, highlighting her natural beauty. She stood at a height of 172 cm or 5 ft 6 in and weighed around 60 kilos. Her bra size was 32B. 
Heather was praised for her honesty and openness about her struggles with depression, which helped to destigmatize mental health issues. She authored several books and appeared on numerous talk shows, discussing her experiences and promoting mental health awareness.