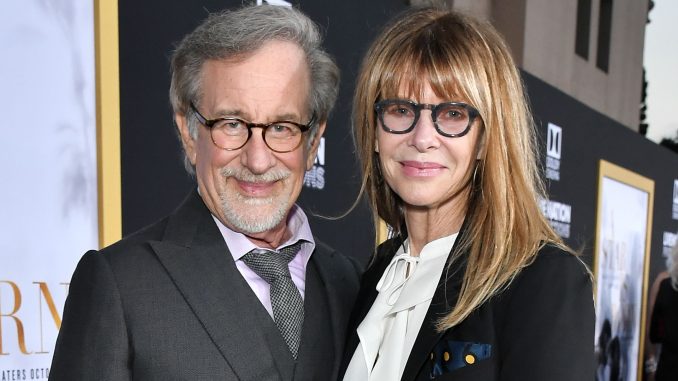 Who is Kate Capshaw?
She rose to fame playing Willie Scott in the 1984 action adventure "Indiana Jones and the Temple of Doom", and you're guessing that we talk about Kate Capshaw. She has nearly 30 acting credits to her name, although she retired from acting 20 years ago. Kate Capshaw is also a renowned painter, whose portraiture work has been shown in the Smithsonian National Portrait Gallery, in Washington DC, USA.
Even though she had just recently begun her acting career, Kate beat out over 120 other actresses when she auditioned for the aforementioned role, which changed both her professional and private life. Intrigued? Let us tell you all about her life-changing role, her career beginnings, and why she stopped acting.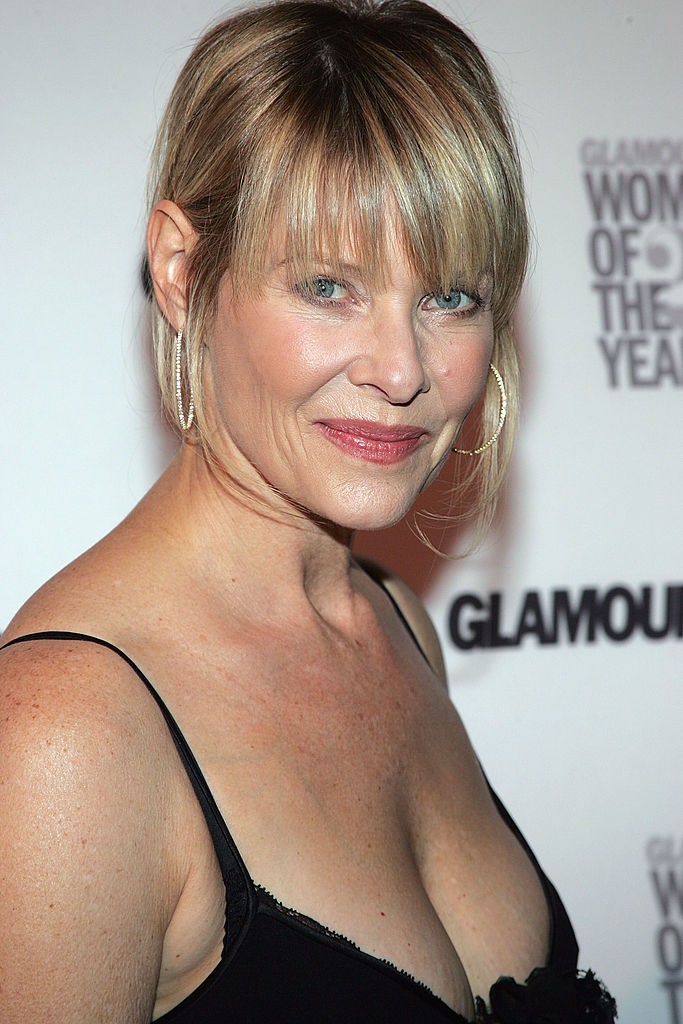 Early life, family, and education
Born Kathleen Sue Nail under the zodiac sign of Scorpio on 3 November 1953, she's today aged 69, as of June 2023. Kate is a native of Fort Worth, Texas US, holds American nationality, and comes from a family of English and German descent. Raised in her hometown as their only child by her parents, Edwin Leon Nail who was an airline employee, and Beverly Sue (nee Simon), who worked as a travel agent. When Kate was aged five, the family moved to Saint Louis, Missouri.
Although Kate dreamed of becoming an actress, for years, she kept her wish secret. She was a good student, and so upon matriculating from high school in 1971, Kate enrolled at the University of Missouri, from which she graduated with a Bachelor's degree in History Education in 1975, and later earned a Master's degree in Special Education from the same university.
Kate began working at Rock Bridge High School, in Columbia, Missouri, where she taught Special Education during 1978. At the time, she has been married to her first husband, whom she divorced in 1980; then she moved to New York City, where she worked as a Ford model, and subsequently launched her acting career.
Roles in series
Kate made her acting debut playing Jinx Avery in the 1981 series "The Edge of Night", making an appearance in 32 episodes of this mystery crime-drama, which followed the story of a city attorney and his colleagues solving crimes and intrigues of Monticello citizens. The stars of the show were Ann Flood, Donald May and Forrest Compton, and it had 31 award nominations and seven wins, including the Primetime Emmy Award for Outstanding Program Achievement in Daytime Drama.
In the following years Kate focused on her movie roles, and was next seen as Margo Cody in five episodes of the 1993 comedy series "Black Tie Affair", in which she starred opposite John Calvin and Alison Elliot. Although the show was well-rated by the audience, it was aired for only one season.
On the subject of eveningwear, Harrison Ford and Kate Capshaw look elegant as ever dressed for the Shanghai nightclub…

Posted by Turnbull & Asser on Tuesday, October 26, 2021
Roles in movies
Kate made her first big-screen appearance as Katherine in the 1982 romantic comedy "A Little Sex", landing the lead female role starring opposite Tim Matheson. Later that year, Kate was seen as Elaine Rogers in the TV movie "Missing Children: A Mother's Story".
Next, Kate played her most notable role as Willie Scott in "Indiana Jones and the Temple of Doom", starring Harrison Ford and Ke Huy Quan. On the set of this movie, she met her future husband, but we'll get back to that. This action adventure which followed the story of Indiana Jones and his task to reclaim a rock stolen from Indian villagers, had 21 award nominations and 11 wins, including the Oscar for Best Effects, Visual Effects.
Later that year, Kate acted in "Best Defense", "Dreamscape", and "Windy City". She followed with her role as Sydney Betterman in the 1986 drama "Power", starring Richard Gere and Gene Hackman. Also in 1986, Kate was cast to play Andie in the family adventure "SpaceCamp", which was nominated for the Young Artist Award for Exceptional Feature Film – Family Entertainment – Drama.
In the following years, Kate appeared in "Private Affairs" (1988), "Black Rain" (1989), "Love at Large" (1990), and "My Heroes Have Always Been Cowboys" (1991). After a three-year hiatus, Kate landed the role of Lynn Weaver in the romantic comedy "Love Affair", which followed the story of two strangers who meet on a flight, and although both were engaged to other people, the two fell in love.
Also in 1995, Kate was seen in "Just Cause" and "How to Make an American Quilt", followed by her role as Mrs Potts in the 1997 drama "The Locusts", in which she starred opposite Vince Vaughn. Two years later, Kate portrayed Helen in the romantic drama "The Love Letter", also starring Tom Selleck and Tom Everett Scott. The movie followed the story of citizens of a small provincial town, whose lives changed after an anonymous love letter appeared in town.
Before she retired, Kate was seen in the TV movies "A Girl Thing" (2001) and "Due East" in 2002.
Love life, relationships, and her children
As mentioned, before she met her now-husband, Kate was married to Robert Capshaw, a marketing manager. The two married in January 1976 and divorced in 1980; their daughter, Jessica was born on 9 August 1976. She is also an actress, perhaps known best for her role as Arizona Robbins in the series "Grey's Anatomy". Kate also has an adopted son, Theo, born in 1988.
During the filming of "Indiana Jones and the Temple of Doom", Kate became close to Steven Spielberg, a famous filmmaker who directed this movie. The two began their relationship, and eventually married, before which Kate converted to Judaism (originally she was an Episcopalian). Their wedding was held on 12 October 1991, in both civil and Orthodox ceremonies.
Their first daughter, Sasha, was born on 14 May 1990. Two years later, Kate gave birth to their first son Sawyer, on 10 March. In 1996, Kate and Steven adopted a girl named Mikaela, who was born on 28 February 1996. On 1 December 1996, Kate gave birth to Destry Allyn, their sixth child.
Before he married Kate, Steven was married to actress Amy Irving, with whom they have a son together, namely Max Samuel. When he married Kate, Steven adopted Theo, so the couple raised all seven children together.
Perhaps you've already guessed the reason for Kate's retirement? You're right, she devoted her time to her family.
Net worth
During her 20-year-long career, Kate certainly left her mark in the entertainment industry, and thanks to her acting talent, has earned decent wealth. According to sources, as of June 2023, her net worth has been estimated at close to $20 million. Now, you must have wondered how rich her husband is. Well, the great director Steven Spielberg, has a net worth estimated at over $8 billion.