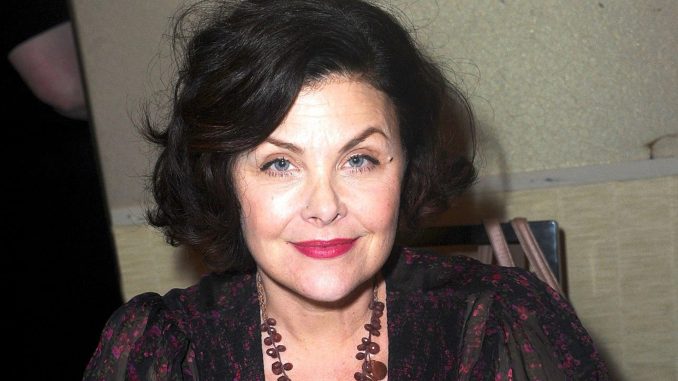 Who is Sherilyn Fenn?
If you were a fan of the mystery crime-drama series "Twin Peaks", you are familiar with the character of Audrey Horne, a daughter of a wealthy businessman who had a crush on the special agent, Dale Cooper. For her performance in the show, the actress who played this role, Sherilyn Fenn, received a Primetime Emmy nomination for Outstanding Supporting Actress in a Drama Series, and also for the Golden Globe for Best Performance by an Actress in a Supporting Role in a Series, Miniseries or Motion Picture Made for Television.
Aside from award nominations and critical acclaim, the aforementioned role brought Sherilyn international fame. However, although she's probably known best for her role in "Twin Peaks", Sherilyn has over 120 acting credits to her name. To learn more about how she reinvented herself after this show, keep on reading.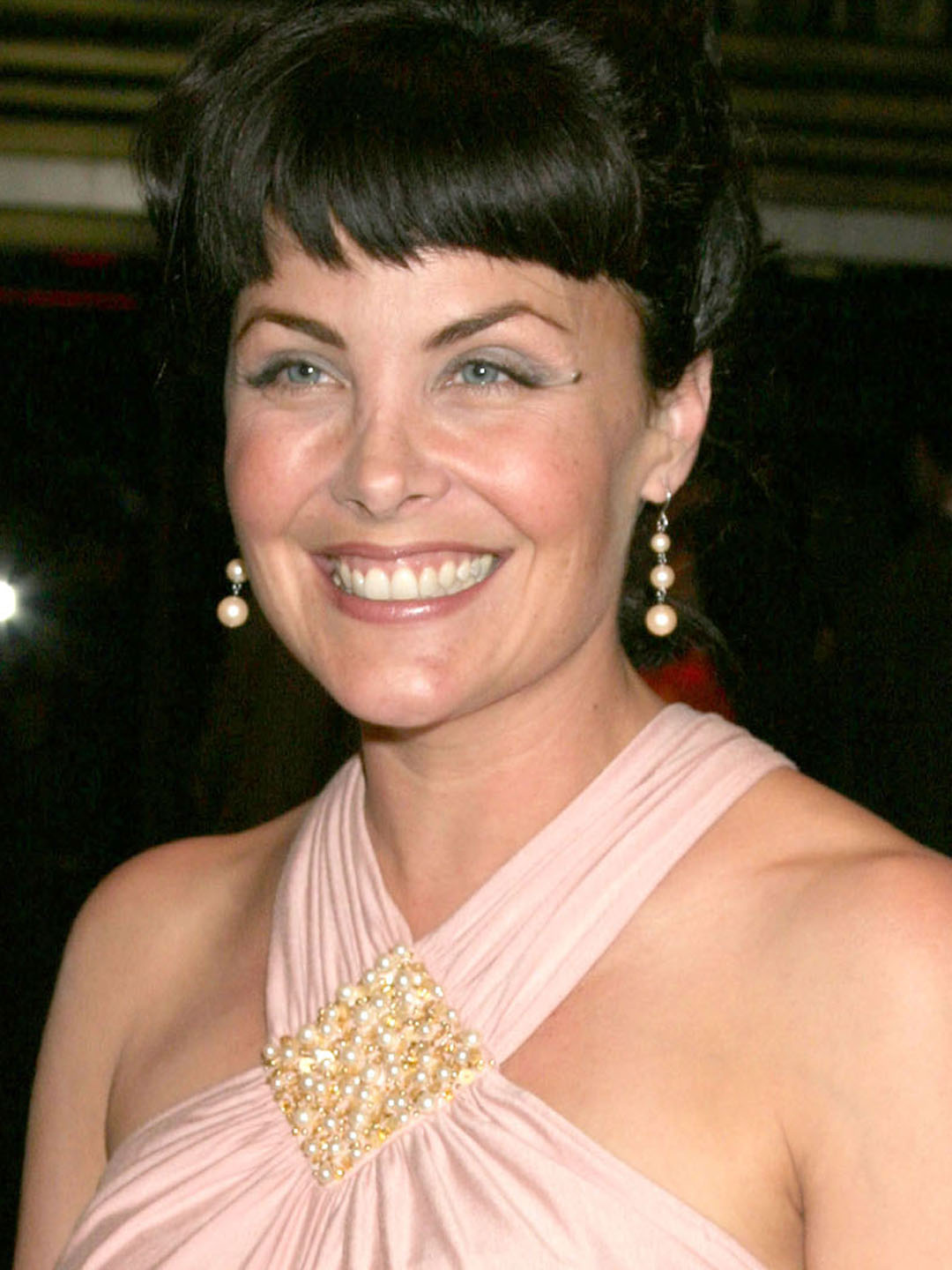 Early life, family, and education
Born Sheryl Ann Fenn under the zodiac sign of Aquarius on 1 February 1965, in Detroit, Michigan USA, she holds American nationality. Sherilyn comes from a family of Irish and French descent from her father's side, while through her mother she has Italian and Hungarian heritage, and was raised Catholic by her parents, Leo Fenn, a band manager, and Arlene Quatro, a musician, alongside her two older brothers.
When their parents divorced, Sherilyn, Arlene and the boys moved to Los Angeles, California. At the time, Sherilyn was 17 years old, and decided to leave school to pursue an acting career, enrolling at the Lee Strasberg Theatre Institute to study acting.
Roles in movies
Sherilyn made her acting debut playing Penny Harlin in the 1984 movie "The Wild Life", followed with support roles in "Out of Control" (1984), "Just One of the Guys" (1985), and "The Wraith" (1986).
She landed her first lead role in the 1988 romantic drama "Two Moon Junction", starring as April opposite Richard Tyson in this story of a young southern woman who temporarily abandons her noble lifestyle and nears semi-arranged marriage to have a lusty and erotic affair with a man who works in the local carnival.
The early '90s saw Sherylin in "Backstreet Dreams" (1990), "Diary of a Hitman" (1991), "Ruby" (1992), and "Boxing Helena" (1993). Later that year, she starred opposite William Baldwin and Kelly Lynch in the romantic comedy "Three of Hearts", which although having no nominations, the audience described it as 'hilarious and a bit outrageous'. Sherilyn also starred opposite Armand Assante in the 1993 comedy thriller "Fatal Instinct", a spoof on hit-thrillers "Fatal Attraction" (1987) and "Basic Instinct" (1992), just to mention a few.
Sherilyn Fenn in a Beer Bimbo hat (!) in FATAL INSTINCT, a 1993 erotic thriller parody by Carl Reiner (!!) pic.twitter.com/2nLtdGHjIE

— Abbey Bender (@Abbey_Bender) June 24, 2017
Two years later, Sherilyn played the lead role in the TV movie "Liz: The Elizabeth Taylor Story", which was nominated for three Primetime Emmys, and in the following years, she was seen in "Just Write" (1997), "Darkness Falls" (1999), "Cement" (2000), and "Swindle" (2002). Her next notable movie role came in 2004, when she was cast to play M.T. in the musical drama "Cavedweller", also starring Aidan Quinn, which had six award nominations and two wins.
In the following years, Sherilyn mostly played support roles in movies made for television, and low-budget films, and since the list is too long, we will mention some of her most significant roles, such as her portrayal of Doctor Hanna Lindval in the 2015 action horror "Unnatural", in which she starred opposite James Remar.
She was next cast to play Mrs Deluca in the 2017 horror "Wish Upon", followed by her role as Laura Spersoni in the 2021 drama "Immortalist", which earned her a nomination for the Orlando Film Festival Award for Best Lead Actress. Sherilyn starred opposite Franco Nero and Paul Rodriguez in this story about a man who is dying of cancer, whom his grandson wants to save with cryonics.
Sherilyn was next seen as Sarah Jane McCubbin in the 2022 thriller "Losing Addison", and her performance in this movie brought her the Oregon Independent Film Festival Jury Prize for Best Actress.
We have great news for Sherilyn's fans – she'll be seen starring as Madame Alla Nazimova in the drama "Silent Life: The Story of the Lady in Black", set to premiere in November 2023.
Roles in series
Sherilyn made her first TV series appearance as Gabrielle in an episode of "Cheers" in 1985, and followed with guest roles in "Heart of the City" (1986), "21 Jump Street" (1987), and "TV 101" (1989).
Audrey Horne ☕️♥️Sherilyn Fenn in TWIN PEAKS, 1990

Posted by Cinespia on Tuesday, October 2, 2018
She was next cast to play her most notable TV series role, as Audrey Horne in "Twin Peaks". Between 1989 and 1991, Sherilyn was seen in 30 episodes of the show, which followed the story of an idiosyncratic Federal Bureau of Investigation (FBI) agent, Dale Cooper, who investigated the murder of young Laura Palmer, however, he finds himself caught in a web of mystery. The stars of the series were Kyle MacLachlan, Michael Ontkean,and Madchen Amick; it had 45 award nominations and 16 wins, including two Primetime Emmys.
After "Twin Peaks", it seemed that there was no suitable role for Sherilyn. She made an appearance in an episode or two of numerous series, however, it took her seven years to reinvent herself as a successful television actress.
She landed the role of Billie Frank in the comedy series "Rude Awakening", in which she starred opposite Jonathan Penner and Lynn Redgrave. From 1998 through 2001, Sherilyn appeared in all 55 episodes of this sitcom, which chronicled the story of an out-of-work actress who used to be a star, but is now an alcoholic trying to put her life back together. The show was nominated for the Primetime Emmy Award, and was well-rated by the audience (7.4/10).
The early 2000s saw Sherilyn mostly guest-starring in many series; she had a recurring role as Anna Nardini in the drama "Gilmore Girls" (2003-2007), and concurrently, she was seen in "Century City" (2004), "Judging Amy" (2005), and "Smith" (2007).
In the following years, she appeared as Elena Hyland in six episodes of the series "Project: Phoenix", between 2012 and 2014. Sherilyn followed with her role as Donna Cochran in "Ray Donovan", a crime drama starring Liev Schreiber, in the second season of the show in 2014.
Sherilyn was next cast to play Queenie in "Shameless" (2016) and was seen as Lydia in "Confess" (2017) before she landed the recurring role as Karen Street in the popular crime drama "S. W. A. T." which follows the story of a Special Weapons and Tactics (SWAT) sergeant and his team who solve crimes in Los Angeles – Sherilyn was seen in 10 episodes between 2017 and 2021. Most recently, she portrayed Robyn in the 2022 series "Shining Vale".
Love life and relationships
Sherilyn has been the subject of numerous rumors about her love life, however, she was considered one of the most beautiful seductresses in Hollywood. She stole the heart of some big names, such as Prince, a famous singer, whom she dated back in 1985. When Sherilyn broke up with him, she found a new romance with Johnny Depp. The two dated for almost three years after they met on the set of the student movie "Dummies".
In the early '90s, Sherilyn met her future husband, Toulouse Holliday, a songwriter and guitarist – they met on the set of the movie "Three of Hearts". Sherilyn gave birth to their first son, Myles, in 1993, and the couple married the following year. Their second son, Christian, was born in 2007.
As of June 2023, the family of four lives in their residence in Los Angeles.
Net worth
Sherilyn is 58 years old, and during her nearly 40-year-long career, has starred in numerous movies, and been seen in several hit series, however, it seems that her biggest success is her role in "Twin Peaks". Sherilyn's performance as a high school femme fatale gave her cult status, especially because of the scene in which she knotted a cherry stem in her mouth.
If you have wondered how rich she is, according to sources, as of June 2023, her net worth has been estimated at over $500,000.