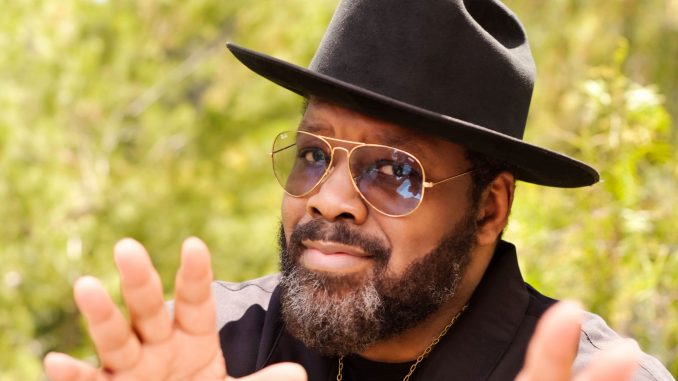 Kadeem Hardison
The American actor Kadeem Hardison was born on 24th July 1965, in Brooklyn, New York, USA. Despite having a link to the entertainment industry thanks to his fashion model mother, Kadeem has always strived to be recognized for his own merits. Some of his notable roles include his work in "A Different World" and "K.C Undercover"; and with over four decades of acting experience under his belt, Kadeem has thousands of fans in the US and around the globe.
Family, Early Years
Kadeem was raised in Bedford-Stuyvesant, Brooklyn, by his parents Donald McFadden and Bethann Hardison. The actor's father worked as an antique and fine art collector, whereas Bethann was one of the first African-American catwalk models.
Bethann is a staunch activist who has advocated for more diversity in the fashion world. The striking model became a big name in the scene thanks to her appearance at the iconic 1973 Battle of Versailles fashion show. Some of the accolades she's received over the years include a US CFDA Founders Award and a Woman of Power Legacy Award.
Despite studying at the New York University Art School and the Fashion Institute of Technology, Bethann dropped out before graduating. Some of the jobs she held before being discovered in 1967 include working as a corrections officer, and a saleswoman in New York City's garment district. After being discovered by African-American designer Willi Smith, Bethann began working as a fitting model before transitioning to print and runways.
Breaking barriers at a young age, Bethann appeared in Vogue, Allure, and Harper's Bazaar in the 1970s. Seven years after the Battle of Versailles show, she joined a startup modeling agency as a booking agent and began handling public relations for design houses, producing fashion shows, and working as a contributing editor for various magazines.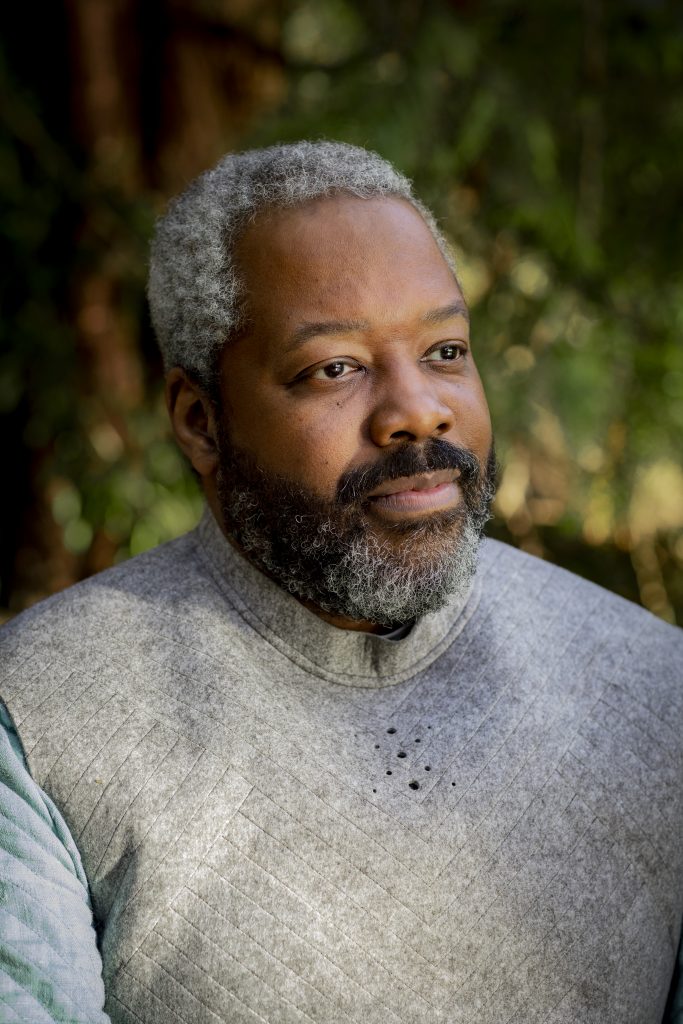 In 1984, Bethann formed her own management agency which focused on adding diverse faces to the fashion industry. She also joined forces with close friend and fellow model Iman to co-found the Black Girls Coalition in 1988, which intended to support and advocate for African-American models. In the late 1990s, Bethann also tested her creative talents out in the TV industry, producing "Between Brothers" and "Livin Large". These days, she works as a consultant for the CFDA and Gucci.
Kadeem reportedly has three brothers – Michael, Myles and John, and three sisters, Gretchen, Caroline and Nydia. Little is known about them, as none of them have pursued careers in the entertainment industry. It's important to note that other internet sources – including Wikipedia – claim that Kadeem is an only child.
Career
Kadeem became a minor celebrity thanks to his starring role as Dwayne Wayne in "A Different World". He was also a regular cast member in "K.C Undercover", "Abby", and "Between Brothers". Throughout his TV career, Kadeem was predominantly managed by his mother.
Some of the many sitcoms Kadeem has guest starred in include "Girlfriends", "The Boondocks", and "Everybody Hates Chris". In an attempt to break out of the sitcom mold, Kadeem has also appeared in over a dozen films. such as "Blind Faith", "Renaissance Man", "Biker Boyz", and "Who's Your Daddy?".
#throwbackthursday #family #riploumeyers #adifferentworld pic.twitter.com/TSK9l9CuFM

— Kadeem Hardison (@KadeemHardison) November 22, 2013
In the early 1990s, Kadeem tried his hand at directing, a few episodes of "A Different World" – he would later direct "The Dark Party" and four episodes of "K.C Undercover". Naturally, his career has slowed down over the last few years, but Kadeem recently joined the cast of "Grown-ish" and also played Arlo in the sci-fi series "Moonhaven", making clear that he has no plans of retiring anytime soon.
Despite not having other revenue streams, Kadeem is reportedly worth $2 million as of mid-2023, thanks to his numerous acting roles over the years.
Personal Life
From 1997 to 2000, Kadeem was married to singer and TV personality Chanté Moore; the former couple share a daughter named Sophia. Chanté was born in San Francisco, California, to Christian Evangelist parents, and during her childhood years and adolescence, Chanté was a church singer who cited Lee Ritenour and George Duke as her influences.
Aged 22, Chanté was discovered by record executive Louil Silas – at the time, she was struggling to earn a living as a model and beauty pageant contestant. A few years later, her debut studio album, "Precious", was released and became certified gold two years later. Her sophomore project, "A Love Supreme", failed to achieve the same success, nevertheless, her 1999 album "This Moment Is Mine" contains her signature song and best-charting song to date: "Chanté's Got a Man"; the song marks her only top 10 entry on the Billboard Hot 100 chart.
After "This Moment Is Mine", Chanté released three solo studio albums and two collaborative albums from 2000 to 2013. She then smoothly switched over to becoming a TV personality, thanks to her role as a cast member in "R&B Divas: Los Angeles", appearing in three seasons before the series was cancelled.
Chanté soon moved on from Kadeem, and went on to remarry and have other children. However, little is known of the attractive actor's dating life since his divorce. In the early 2010s, it was revealed that he had briefly dated his "A Different World" co-star Cree Summer, who played Freddie Brooks.
Although Kadeem himself described Cree as his true love in a late 1980s interview with a small Dutch magazine, their romance largely flew under the radar at the time, partly due to the speculation that he was dating his on-screen love interest, Jasmine Guy. Speaking to Essence in 2013, Kadeem said: "It's like you have your work wife and home wife. But your home wife also happens to work with you. As much as that could have been sticky, they [Cree and Jasmine] were so in love with each other, it was never an issue."
Nobody knows why they broke up, but it appears that Cree and Kadeem remain on good terms, as the actress even shared an old photo of them attending a TV event together while dating.