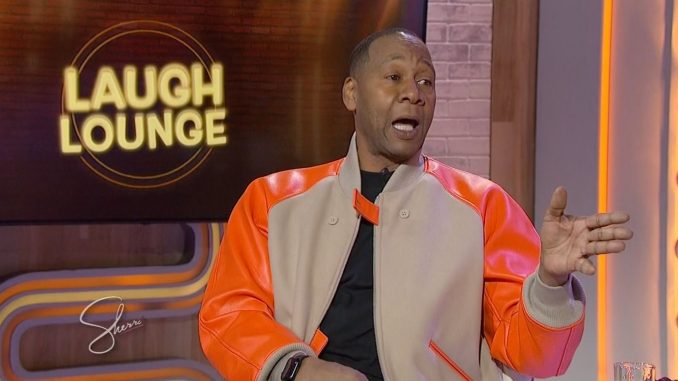 Who is Mark Curry?
Mark is an American actor and comedian, still known for his role as Mark Cooper in the sitcom "Hangin' with Mr. Cooper" (1992-1997) and as Marcus in the TV series "See Dad Run" (2012-2015), in addition to many other notable roles he's had in his career.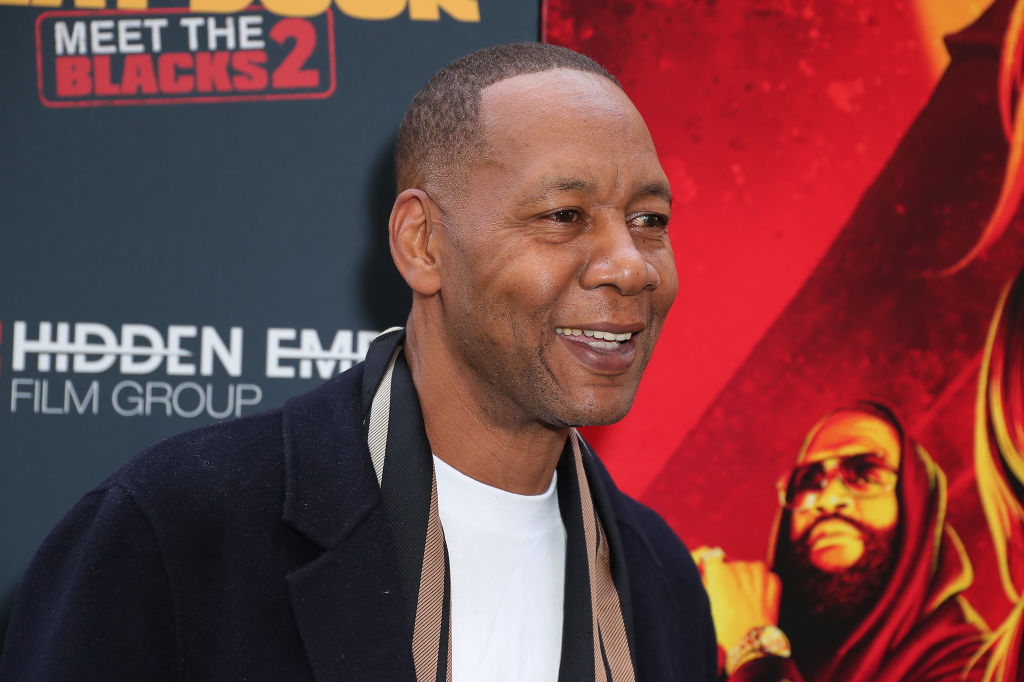 Mark Curry Wiki: Age, Childhood, and Education
Marcus G. Curry was born on 1 June 1961, in Oakland, California, USA, the youngest of nine siblings. He received his education at St. Joseph Notre Dame High School in Alameda, California, and later attended California State University, East Bay, in Hayward. During his childhood, Curry actively participated in the East Oakland Youth Development Center (EOYDC), a local organization dedicated to youth development and support.
Career Beginnings and Early Success
Curry made his film debut in 1991, in the feature film "Talkin' Dirty After Dark," sharing the screen with renowned comedian Martin Lawrence. This early collaboration laid the foundation for Curry's future endeavors in the entertainment industry.
However, it was in 1992 that Curry truly established himself, with his first major role in the ABC sitcom "Hangin' with Mr. Cooper." Portraying the lead character Mark Cooper, an NBA player-turned-substitute teacher/gym coach, Curry charmed audiences with his comedic timing and likable persona. The show became a hit, running for five seasons and amassing over a hundred episodes. Curry's portrayal of Mark Cooper remains one of his most iconic and beloved roles.
Building on his success, Curry ventured into guest appearances in popular sitcoms. In 1994, he made a memorable appearance in "Living Single," a comedy series following the lives of six friends in New York City. Curry's comedic talents and chemistry with the cast made his guest spot a standout moment.
Curry continued to make waves in the sitcom world, showcasing his skills alongside renowned comedians. In 1997, he made a guest appearance in "Martin," a sitcom starring Martin Lawrence, with whom Curry had previously worked in his film debut, further solidified Curry's reputation as a comedic talent.
Continued Success
Expanding his repertoire, Curry also dabbled in the film industry. In 1997 and 1998, he made cameo appearances in the feature films "Switchback" and "Armageddon" respectively, juggling between minor and major roles in his first few years in the industry.
In 2000, Curry took on a recurring role as Robert Soulard, Drew Carey's boss in the popular sitcom "The Drew Carey Show." His presence brought a fresh dynamic to the show, earning him recognition for his comedic prowess.
During the same year, Curry ventured into hosting, for the Comedy Central game show "Don't Forget Your Toothbrush." This opportunity allowed him to display his charisma and wit in a different format. Additionally, Curry made a guest appearance in the sitcom "For Your Love," reuniting with his "Hangin' with Mr. Cooper" co-star, Holly Robinson Peete, in a delightful on-screen reunion.
Expanding his reach beyond sitcoms, Curry played the lead role of scientist Norton Ballard in the Disney Channel Original Movie "The Poof Point." This project marked a reunion with Dawnn Lewis, his co-star from "Hangin' with Mr. Cooper," as they portrayed an on-screen couple. The movie showcased Curry's versatility as he effortlessly transitioned from comedy to family-oriented content.
Curry's talents continued beyond acting, as he took on hosting duties for various television shows. In 2003, he hosted the PAX-TV show "Animal Tails" and BET's "Coming to the Stage," demonstrating his ability to engage audiences in diverse genres.
In 2004, Curry participated in the reality show "Celebrity Mole Yucatan," in which he showed his competitive spirit and humor, ultimately finishing in second place.
Throughout the years, Curry continued with notable guest appearances in popular sitcoms. In 2005, he featured in an episode of "Less Than Perfect", and guest starred as Max Cooper on two episodes of "Fat Actress," further solidifying his presence in the television comedy landscape. Curry also appeared in an episode of the sitcom "House of Payne" in 2008, delighting audiences with his comedic flair.
Curry's stand-up comedy skills continued to shine. In 2008, he performed a memorable stand-up routine in "The Comedy Festival Laffapalooza Special," hosted by Tracy Morgan, showcasing his ability to entertain and engage audiences through his comedic timing and relatable observations.
From 2009 to 2011, Curry hosted Jamie Foxx's FoxxHole Live every Monday in the Conga Room in Los Angeles, which aired on satellite radio stations Sirius 106/XM 149. This platform allowed Curry to connect directly with fans, and further establish himself as a comedic force.
In 2012, Curry embarked on the Royal Comedy Tour alongside Sommore, Earthquake, Bruce Bruce and Tony Rock, solidifying his place among the comedy elite.
Curry continued to make appearances on television, guest starring in two episodes of "The Secret Life of the American Teenager", and starring in Nick At Nite's first-ever original live-action family sitcom, "See Dad Run". He remained in the series until 2014, sharing the screen with such stars as Alanna Ubach and Ryan Whitney, among others.
In 2014, Curry joined Sommore's Standing Ovation Comedy Tour, sharing the stage with renowned comedians such as Bill Bellamy and Tommy Davidson, further solidifying his status as a respected comedian in the industry.
That same year, Curry starred in the sitcom "One Love" on Bounce TV alongside Sheryl Lee Ralph. The show gave Curry another opportunity to demonstrate his talents and expand his career.
Recent Projects
In 2018, Curry was a special guest on the Katt Williams 11:11 Tour, collaborating with another esteemed comedian and expanding his reach in the comedy circuit.
Moreover, since 2018, Curry has consistently performed stand-up comedy at the Hollywood Improv, captivating audiences with his comedy routine.
To speak further of his accomplishments, Mark portrayed Wade in the TV series "In the Cut" (2020-2021), while recently, he appeared as himself in the critically acclaimed TV comedy crime-drama series "Blindspotting" (2023) with Jasmine Cephas Jones, Jaylen Barron and Candace Nicholas-Lippman in the lead roles.
Net Worth
According to authoritative sources, Mark Curry's net worth is estimated at $5 million, as of mid- 2023.
Personal Life, Accident, Married, Wife, Children
In May 2007, an incident occurred that significantly impacted Mark Curry's life. While doing laundry, an aerosol can located behind a water heater exploded, causing extensive burns to over 20% of his body, including his arm, back, and side. This incident led to a lengthy and challenging recovery period, during which Curry spent several months healing at home. In a later interview, he candidly shared that he had contemplated suicide upon waking from a medically induced coma. However, with the support of friends and fellow comedians, such as Sinbad and Bill Cosby, Curry found the strength to persevere. He subsequently appeared in The Montel Williams Show, in which he discussed his arduous journey toward recovery.
Limited information is available on his relationships. However, it's known that he has two daughters, Gigi and Camillia, mother(s) unknown, whom he's raised as a single father.
Appearance and Body Measurements
Mark Curry has black hair and brown eyes. He stands at a height of 6ft 6ins (1.98m), while his weight and other vital statistics are unknown.