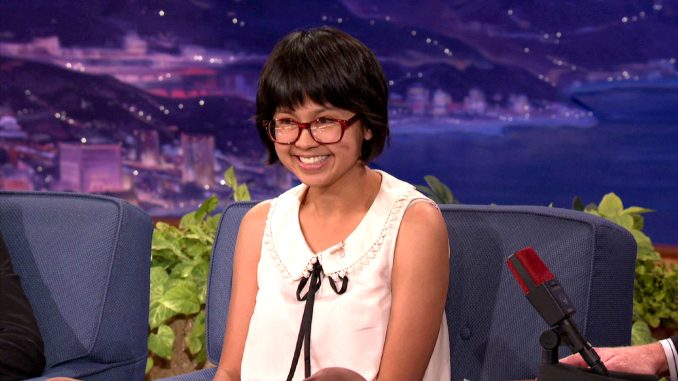 Who is Charlyne Yi?
Charlyne is an American actress, comedian, musician, and writer, probably most famous for her roles in movies such as "Paper Heart" and "Knocked Up", in addition to numerous other roles.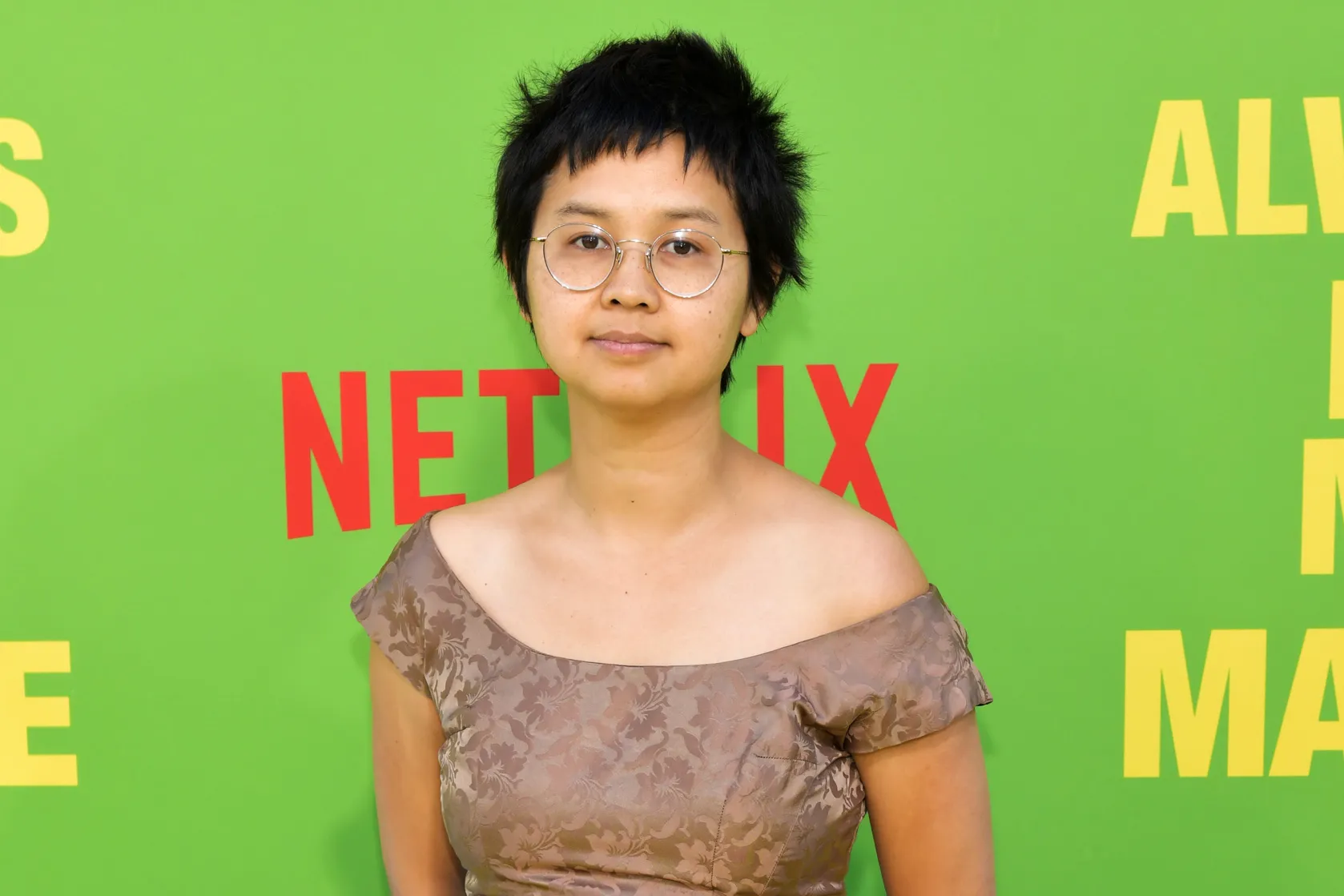 Charlyne Yi Wiki: Age, Childhood, and Education
Charlyne Amanda Yi was born on 4 January 1986, in Los Angeles County, California, USA. Of Filipino, Mexican, and Korean ancestry, Charlyne enrolled at the University of California, Riverside, after matriculating from Bloomington High School. However, they left their studies to pursue a career as a comedian – Charlyne identifies as genderfluid and prefers they/them pronouns
Career Beginnings
Charlyne Yi started their career in the entertainment industry by performing in Bloomington, California. After completing high school, they continued to hone their skills by putting on shows in Los Angeles, specifically at The Steve Allen Theater and The Upright Citizens Brigade Theatre. In 2005 and 2006, Yi took part in the New York Comedy Festival, a prestigious event that highlights stand-up comedy talent from around the world. The following year, Yi's career received a significant boost when they performed at HBO's U.S. Comedy Arts Festival in Aspen, Colorado.
The same year Charlyne made their acting debut in the film "Knocked Up". In this comedy film directed by Judd Apatow, Charlyne Yi played Jodi, a friend of the main protagonists. The film follows the story of an unlikely couple, played by Seth Rogen and Katherine Heigl, who face unexpected challenges when they find out they are expecting a child.
Yi then appeared as a Party Goer in the found-footage monster film "Cloverfield" (2008), directed by Matt Reeves, in which they contributed to the tense and thrilling atmosphere of the horror. Charlyne also demonstrated her comedic talent as Wheelchair Jody in the sports comedy "Semi-Pro" (2008), directed by Kent Alterman. Her character is known for her basketball skills despite being in a wheelchair.
Rise to Prominence
The following year, they appeared in the romantic comedy "All About Steve", directed by Phil Traill. They had a minor role in the film, sharing the screen with Sandra Bullock and Bradley Cooper. The same year, Yi took on the lead role in "Paper Heart", a unique blend of documentary and fictional storytelling. Directed by Nicholas Jasenovec, the film explores the concept of love as Yi embarks on a cross-country journey to interview individuals about their experiences with love and relationships. Along the way, Charlyne meets and forms a connection with actor Michael Cera, who plays himself in the film.
Yi's career continued to flourish when they joined the cast of the popular medical drama series "House" (2011-2012). In the show's seventh and eighth seasons, Yi portrayed Dr. Chi Park, a highly intelligent and socially awkward doctor. As a member of Dr. House's diagnostic team, Yi's character brought a fresh perspective and a unique blend of intelligence and eccentricity to the show.
Continued Success
Charlyne Yi continued her career with a series of diverse roles. In "The Last Time You Had Fun" (2014), a comedy-drama directed by Mo Perkins, Yi played the character of Betty. The film follows four adults who embark on a night of misadventures and self-discovery during a chaotic and eventful evening.
Yi's voice acting talents shone in the animated series "Steven Universe" (2015-2019), in which they voiced the character Ruby. The show, created by Rebecca Sugar, revolves around the adventures of Steven, a young boy with special powers, and the Crystal Gems, a group of magical alien beings. Yi's character, Ruby, is one half of a passionate and inseparable fusion with another gem named Sapphire, and their love story is a central aspect of the show's narrative.
In the animated series "We Bare Bears" (2015-2019), created by Daniel Chong, Yi provided the voice for Chloe Park. The show follows the lives of three bear brothers who try to integrate into human society while encountering various comedic situations. Yi's character, Chloe, is a young student and friend of the bears who often assists them in their adventures.
Happy Birthday Charlyne Yi!!! Can you see the resemblance to her character Chloe on #WeBareBears?

Posted by We Bare Bears on Monday, January 4, 2016
In 2018, Charlyne Yi made a notable contribution to the animated film "Next Gen" by lending her voice to Mai Su. Directed by Kevin R. Adams and Joe Ksander, the film is set in a futuristic world in which a young girl named Mai forms an unlikely friendship with a highly advanced robot named 7723. Together, they embark on an action-packed adventure to uncover a conspiracy and save their city. Yi received a nomination for an Annie Award for Voice Acting in a Feature Production.
Yi also voiced Alice Fefferman/Nancy in the animated series "Summer Camp Island" (2018-present), created by Julia Pott. The show follows the magical adventures of two best friends, Oscar and Hedgehog, at a whimsical summer camp.
Yi made a memorable appearance in the romantic comedy "Always Be My Maybe" (2019), directed by Nahnatchka Khan. They portrayed Ginger, a childhood friend of the main characters, played by Ali Wong and Randall Park. The film tells the story of two friends who reconnect after years apart and navigate the complexities of their romantic feelings.
In the comedy film "Jexi" (2019), directed by Jon Lucas and Scott Moore, Yi took on the role of Elaine. The movie follows a man who develops a co-dependent relationship with an artificial intelligence system installed on his phone. Yi's character, Elaine, is a coworker and love interest of the main character, adding humor and warmth to the story.
Yi joined the cast of the TV series "Good Girls" (2020), created by Jenna Bans, as Lucy. The show revolves around three suburban mothers who turn to a life of crime to support their families. Yi's character, Lucy, is a quirky and resourceful employee at a grocery store, offering comedic moments and supporting the main characters in their endeavors.
Yi's voice acting talents continued to shine in the animated film "Trolls World Tour" (2020), in which they voiced the character Pennywhistle. The movie follows the Trolls as they discover different musical tribes and strive to unite them against a threat to their diverse musical world.
A slew of new voices join the previously announced #TheMitchellsVsTheMachines cast, including:

Fred Armisen
Beck Bennett
Chrissy Teigen
John Legend
Charlyne Yi
Conan O'Brien
Sasheer Zamata
Elle Mills
Jay Pharoah
Alex Hirsch
Griffin McElroy pic.twitter.com/nmPvBOydKk

— Netflix Tudum (@NetflixTudum) March 23, 2021
In "The Mitchells vs. the Machines" (2021), an animated sci-fi comedy directed by Mike Rianda, Yi provided the voice for Abbey Posey. The film follows the adventures of the Mitchell family as they try to save the world from a robot uprising.
Yi lent her voice to the character Georgia in the animated series "Tig n' Seek" (2021), created by Myke Chilian. The show centers around an eight-year-old boy named Tiggy and his cat, Gweeseek, as they go on various adventures in their quest to find lost items.
Recently, Yi lent her voice to character Magda in the animated film "My Father's Dragon" (2022). The film is based on the children's book of the same name by Ruth Stiles Gannett and tells the story of a young boy who embarks on a journey to rescue a baby dragon.
Furthermore, they are working on the upcoming TV adaptation of Terry Gilliam's 1981 film "Time Bandits" about a young boy who discovers a time portal in his bedroom, with Kal-El Tuck, Sarah Darkin, and Lisa Kudrow in the lead roles.
Net Worth
According to sources, Charlyne Yi's net worth is estimated at $1 million as of mid-2023.
Personal Life, Relationships
Charlyne identifies as genderfluid and prefers they/them pronouns. Charlyne was married to musician Jet Elfman from 2015 to 2017 when they separated, and their divorce was finalized on 27 April 2018.
Charlyne came forward and said that they suffered sexual harassment by Marilyn Manson on the set of "House".
Appearance and Body Measurements
Charlyne Yi has black hair and brown eyes. Charlyne stands 5ft 3ins (1.6m) tall, weighs about 120lbs (54kgs), but with vital statistics are unknown.