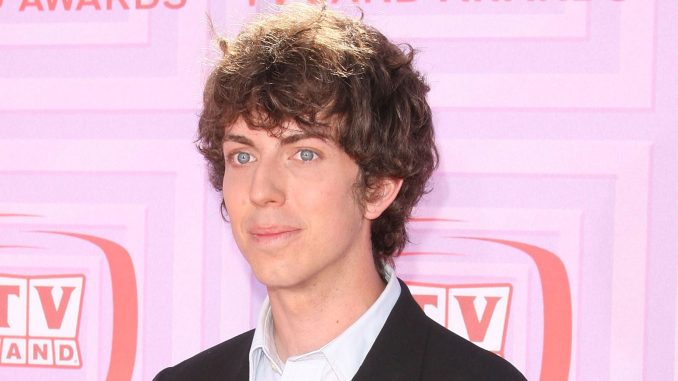 Who is Taran Noah Smith?
Taran is an American actor, perhaps still best known for his role as Mark Taylor in the television sitcom "Home Improvement" which aired from 1991 to 1999. Smith began his acting career at a young age and gained recognition for his portrayal of the youngest Taylor sibling in the series.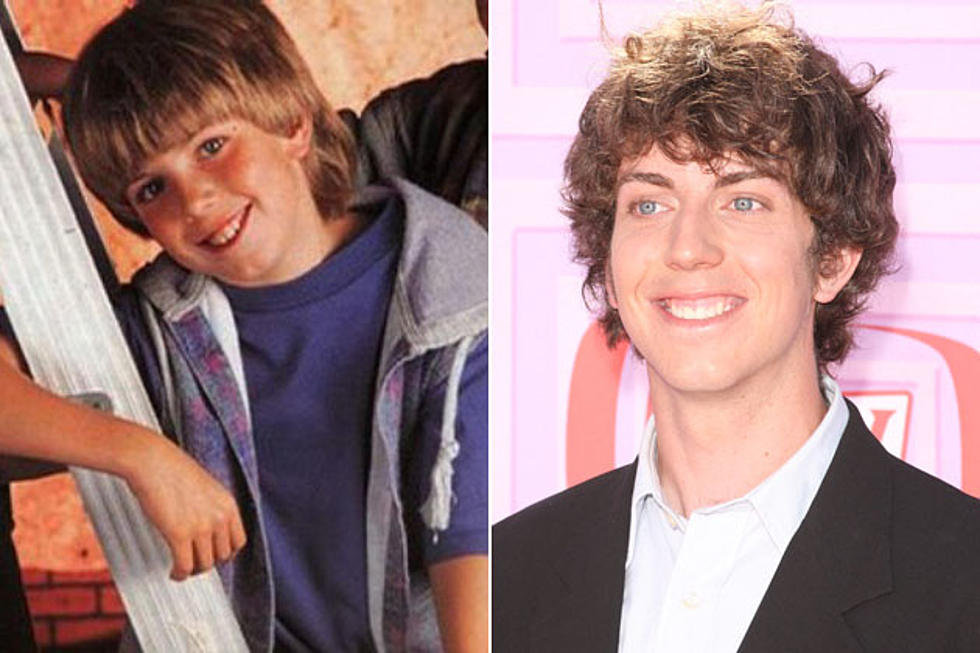 Taran Noah Smith Wiki: Age, Childhood, and Education
Taran Noah Smith was born on 8 April 1984, in San Francisco, California, USA.
His parents are David Smith and Candy Bennici, and he has an older sister named Ariandrea "Aria" Hilary SmithTaran Noah Smith has a mixed heritage, with Italian and Swedish ancestry from his mother's side and Scottish and Irish ancestry from his father's side. It's interesting to note that he was named after the protagonist of Lloyd Alexander's fantasy series, 'Chronicles of Prydain.'
Taran learned to play the drums on his own, and was passionate about directing, so he decided to attend film school at the University of Southern California after finishing high school before his peers. While studying there, he met Heidi van Pelt, a columnist and vegan chef, even though she was about 15 or 16 years older than him. They quickly developed a strong bond, and in 2001 at the age of 17, Smith made headlines when he married Heidi; the significant age difference between the couple sparked controversy and garnered media attention.
What Happened to Taran Noah Smith?
Since "Home Improvement" ended, Taran has left show business in its entirety. His parents had set up a trust fund for him. After gaining control of his $1.5 million trust fund at the age of 18, Taran Noah Smith found himself in a dispute with his parents, whom he accused of misusing the funds to purchase a mansion. However, his parents maintained that the money was in a trust fund, and their intention was to protect it. Over time, Smith came to understand that his parents had acted in his best interests, and acknowledged their innocence.
Following his tenure in "Home Improvement" from ages 7 to 16, Smith expressed a waning interest in pursuing acting as a career. He voiced his decision to move away from the industry, wanting to explore other avenues in life.
Taran Noah Smith talking about his experience on Home Improvement: "It is been everything, hysterical, fun, a little challenging." #HomeImprovementBoys pic.twitter.com/FDNl9kGUFI

— The Home Improvement Boys (@HomeImproveBoys) September 20, 2018
Business Ventures
In 2005, Smith and his then-wife embarked on a new venture by establishing Playfood, a non-dairy cheese manufacturing company and restaurant located in California. The business focused on providing vegan and organic food options, aligning with Smith's personal lifestyle choices. However, his romantic union with Heidi came to an end in 2007 as well as their business partnership.
In February 2007, Taran Noah Smith took legal action against his former wife and business partner, Heidi van Pelt, filing a lawsuit and requesting a temporary injunction, accusing van Pelt of diverting funds from their shared business, Playfood Inc., into her separate business venture known as Playfood Manufacturing LLC.
The allegations suggested that van Pelt had been channeling funds from their joint business into her own business entity, potentially leading to financial impropriety. Following a protracted legal battle, Taran Noah Smith emerged as the victor and retained control of Playfood Inc. With his former partner Heidi no longer involved in the business, Smith took the opportunity to steer Playfood toward success in early 2008. Since then, Taran has grown Playfood into a massive vegan and organic food business, making him a millionaire.
Philanthropy and Later Life
In 2014, Smith demonstrated his dedication to humanitarian efforts by engaging in disaster relief work in the Philippines as a volunteer with Communitere. This experience allowed him to contribute to the recovery and support of those affected by natural disasters.
Smith's passion for exploration and education led him to assume the role of Technical Manager for the Community Submersibles Project. In this capacity he shares his knowledge, and teaches individuals the intricacies of piloting submarines, further expanding his expertise and fostering learning within the community.
Starting in July 2022, Smith embarked on a new professional journey by joining SpaceX, a prominent aerospace company, as an integration technician. This opportunity provided him with a chance to be part of cutting-edge space exploration and technology.
International Stardom with "Home Improvement"
From 1991 to 1999, Taran Noah Smith gained widespread recognition for his role as Mark Taylor in the immensely popular TV series "Home Improvement". The show revolved around the life of Tim "The Toolman" Taylor, portrayed by Tim Allen, who hosted a home improvement TV show while balancing the challenges of family life. Smith played Mark Taylor, the youngest son of the Taylor family.
"Home Improvement" achieved significant success and became a cultural phenomenon, garnering a large international fan base. The series received critical acclaim and numerous awards during its run, including Golden Globe and Primetime Emmy nominations.
Smith shared the screen with notable co-stars such as Tim Allen, Patricia Richardson, Jonathan Taylor Thomas, and Zachery Ty Bryan, who portrayed his on-screen family members. As a result of the show's immense popularity, Smith himself became an international star at a young age.
Other Acting Projects
Apart from his role in "Home Improvement", Taran Noah Smith also had notable appearances in other projects throughout his career. In 1995, he portrayed Tiny Tim in the television film "Ebbie". The film is a modern-day adaptation of Charles Dickens's "A Christmas Carol" and stars Susan Lucci in the lead role.
In 1997, Smith appeared in the film "Little Bigfoot 2: The Journey Home", in which he played Brian Ferris. The movie follows a young boy who befriends a Sasquatch and embarks on a journey to reunite the creature with its family. Notable actors in the film include Stephen Furst and Michael Fishman.
Happy Birthday Rat boy aka Taran Noah Smith.

Posted by Batman Beyond on Thursday, April 8, 2021
Smith also made a guest appearance in the popular TV series "7th Heaven" in 1997. He played Peter McKinley in an episode titled "See You in September". The show focuses on the Camden family and their experiences as a Christian family living in California. The cast of "7th Heaven" included Stephen Collins, Catherine Hicks, and Jessica Biel, among others.
In 1999, Smith lent his voice to the character Patrick Poundstone/Rat Boy in an episode of the animated series "Batman Beyond" titled "Rats". The show is set in a futuristic Gotham City and follows Terry McGinnis, the new Batman. This was his last acting gig before leaving all behind and starting a new life.
Net Worth
According to authoritative sources, Taran Noah Smith's net worth is estimated at $300,000 as of mid-2023.
Personal Life, Marriage, Children
His union with Heidi produced one child, a son, but he hasn't shared any further info about him.
Appearance and Body Measurements
Taran Noah Smith has brown hair and brown eyes. He stands at a height of 6ft 1in (1.85m), while he weighs approximately 165lbs (75kgs). His vital statistics are unknown; he has a slim figure.