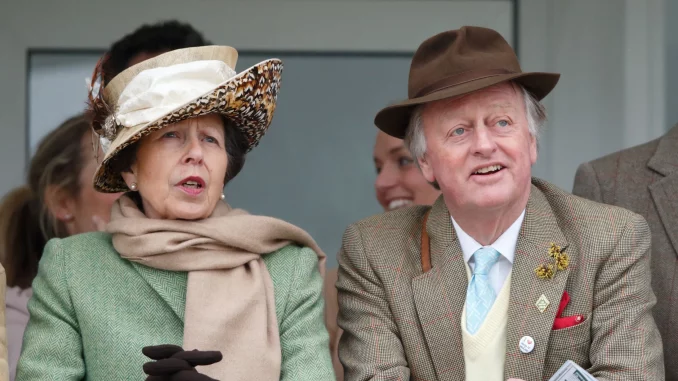 Who is Andrew Parker Bowles?
British former Army Brigadier Andrew Henry Parker Bowles was born in Surrey, England. on 27 December 1939, meaning that Capricorn's his zodiac sign. He's probably known best for being the ex-husband of Queen Camilla of the UK, who's today married to King of the UK Charles III.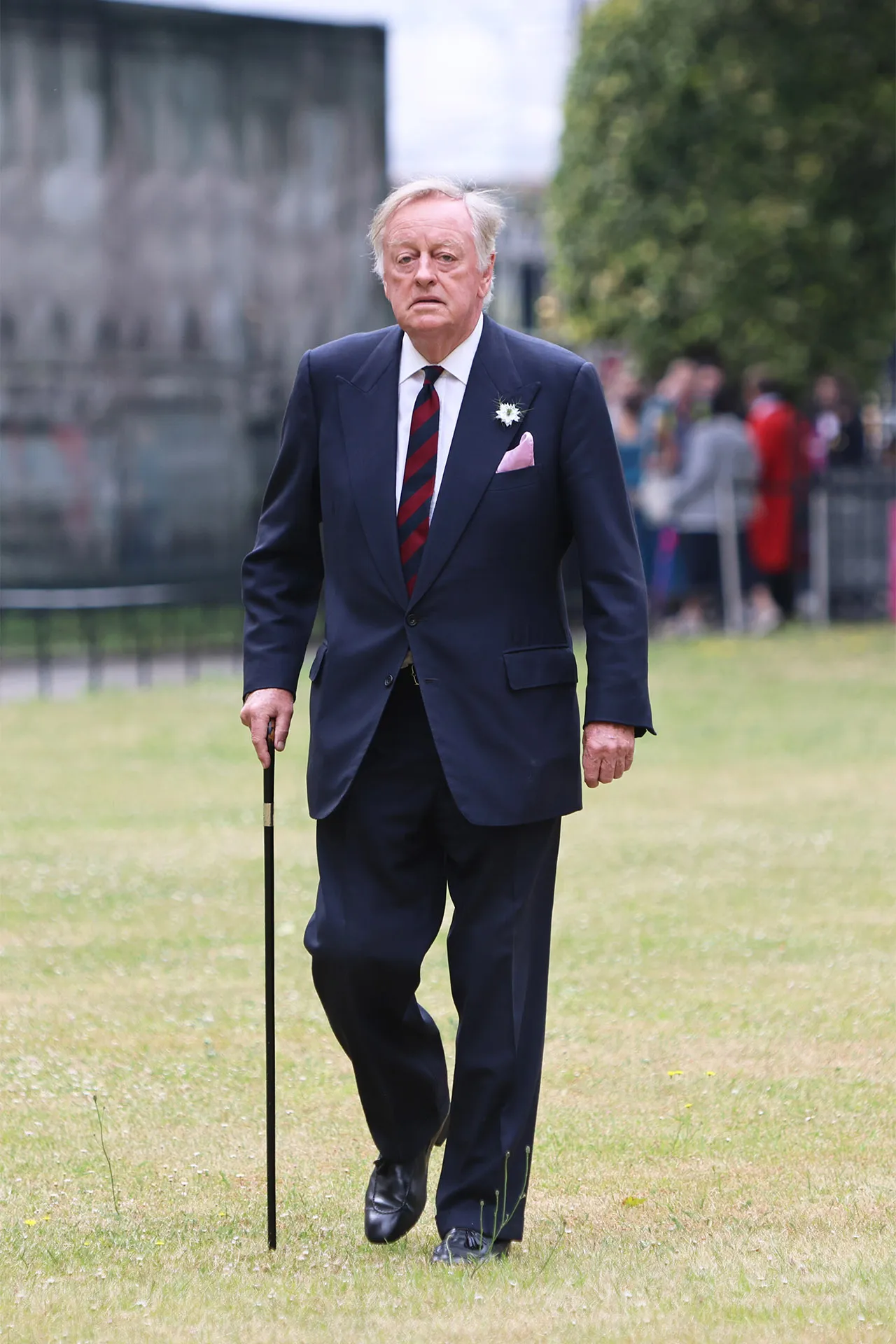 Education and early life
Andrew was raised alongside his three younger siblings in Surrey, by their mother Ann Parker Bowles who was a British aristocrat and leader of the organization Girl Guides, and father Derek Henry Parker Bowles who was a great-grandson of British peer Thomas Augustus Wolstenholme Parker, 6th Earl of Macclesfield. Andrew's maternal grandfather Sir Humphrey Edmund de Trafford, 4th Baronet was a multi-millionaire racehorse owner.
Andrew's parents were both friends with Queen Elizabeth the Queen Mother, and he served as a page during Queen Elizabeth II's coronation. He was mostly into horseback riding while growing up, and eventually became a jockey; he and his horse The Fossa competed in the 1969 Grand National, finishing 11th. He was also passionate about various other sports, and played polo together with Prince Charles during their youth.
He matriculated from Benedictine Ampleforth College in 1957, and continued his education at the Royal Military Academy Sandhurst, graduating with a Bachelor's degree in 1960.
Career in the army
Andrew joined Royal Horse Guard in 1960, and was in 1965 aide-de-camp to Sir Bernard Fergusson, Governor-General of New Zealand.
From 1967 through 1969, he was Adjutant Royal Horse Guard, and then spent a year serving as Adjutant of The Blues and Royals; Andrew was promoted to Major on 31 December 1971.
He served as a squadron leader during Operation Motorman which took part in Northern Ireland on 31 July 1972, during the ethno-nationalist conflict The Troubles; the British Army's goal was to retake the 'no-go areas'. Andrew was Senior Military Liaison Officer to the late British Conservative politician Arthur Christopher John Soames, Baron Soames in the second half of the '70s, and was made Lieutenant Colonel in June 1980; in the same year, he was honored with the Queen's Commendation for Bravery.
Brigadier Andrew Henry Parker Bowles OBE (born 27 December 1939)[1] is a retired British Army officer. He is the former…

Posted by Camilla duchess of cornwall on Friday, January 2, 2015
Andrew served with the Household Cavalry Mounter Regiment as their Commanding Officer from 1981 through 1983, and was in command during the Regent's Park and Hyde Park bombings on 20 July 1982; the Provisional Irish Republic Army (IRA) admitted culpability for detonating two bombs which killed 11 military personnel and seven horses. Irish electronic engineer Gilbert 'Danny' McNamee was found guilty of creating the bomb placed in Hyde Park, and was sentenced to spend 25 years behind bars. Horse Sefton was seriously injured in the attack but managed to survive, and it then became famous as it was invited to make a guest appearance in numerous TV shows.
From 1987 through 1990, Andrew served with the Household Cavalry as Colonel Commanding, and then worked for Queen Elizabeth II as her Silver Stick in Waiting (bodyguard). He became a Brigadier on 30 June 1990, and from 1991 through 1994, Andrew served with the Royal Army Veterinary Corps as their director; he announced his retirement on 27 December 1994.
TV appearances
Andrew's made a guest appearance in a number of talk-shows, as well as in several TV specials and documentaries.
He was featured in the 2004 biographical documentary movie "Lucian Freud: Portraits", and the following year saw him appear in the documentary movie "Camilla: The Uncrowned Queen". Andrew could've been seen appearing in the 2012 documentary film "The Coronation of Queen Elizabeth II", and the year 2017 saw him featured in the historical documentary series "The Royal House of Windsor".
He appeared in a 2019 episode of the documentary mini-series "The Royal Family at War", a 2020 episode of the documentary series "The Windsors: A Royal Dynasty", and a 2023 episode of the news talk-show "The Royal Report".
Andrew's most recent appearance has been in the 2023 documentary series "The Real Crown: Inside the House of Windsor".
Princess Anne marriage to Andrew Parker Bowles was 'out of the question'https://t.co/oBdy3Ou5lH pic.twitter.com/KtbidGTKE5

— Daily Express (@Daily_Express) February 20, 2021
Love life and marriages
Andrew's been married twice, and has dated several women. He was in a relationship with Princess Anne from the second half of 1970 through 1972, but American biographer and journalist Sarah Bedell Smith believes that the marriage between the two was nearly impossible as Andrew was Catholic. The third season of the historical series "The Crown" covers Andrew and Princess Anne's relationship.
After an on-and-off relationship with Camilla Shand, the two married in a large ceremony in 1973; they moved in together at Bolehyde Manor in Allington, Wiltshire, England prior to moving to Middlewick House in the same area. Camilla gave birth to their son Thomas Henry Charles Parker Bowles on 18 December 1974, and their daughter Laura Rose Parker Bowles followed on 1 January 1978. Andrew cheated on Camilla numerous times, and slept with many of her friends; their divorce was finalized in 1995.
He married his long-term companion Rosemary Pitman in 1996, as the two were secretly together while he was married to Camilla; this was Rosemary's second marriage, and she had three sons with her former husband John Hugh Pitman. Andrew and Rosemary could've been seen attending the wedding of Camilla Parker Bowles and Prince Charles on 9 April 2005; the marriage ended when Rosemary died from cancer in 2010.
Andrew seems to be unattached as of May 2023, has been married twice and has two children with his first wife Camilla Shand.
Interesting facts and hobbies
Andrew posed for Lucian Freud's painting "The Brigadier" in 2003; it was sold for nearly $35 million in 2015.
British actor Simon Wilson portrayed Andrew in the 2005 romantic movie "Whatever Love Means", and he was portrayed by British actor and screenwriter Andrew Buchan in the 2019 historical series "The Crown".
The Royal Veterinary College awarded Andrew an Honorary Fellowship in 2003.
He played inter-regimental polo together with Nigel Hadden-Paton, who's the father of famous British actor and screenwriter Harry Hadden-Paton.
One of Andrew's favorite actors is Michael Caine, and some of his favorite movies include "Batman Begins", "The Italian Job" and "Interstellar".
Height, eyes and wealth
Andrew's age is 83. He has brown eyes and gray hair, is 6ft (1.83m) tall and weighs around 200lbs (90kgs).
Andrew's net worth's been estimated at over $500,000, as of mid-2023.