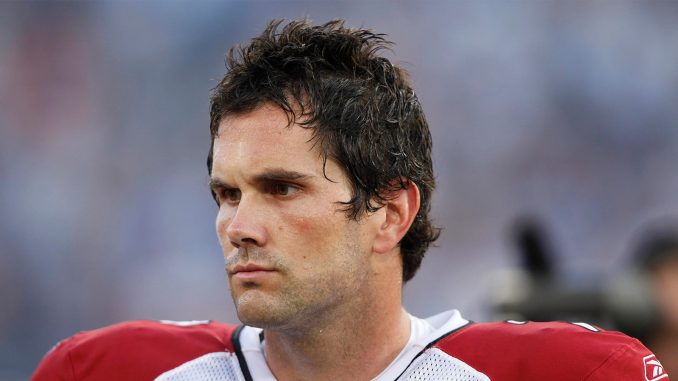 Who is Matt Leinart?
American former professional Football Player Matthew Stephen 'Matt' Leinart was born in Santa Ana, California USA, on 11 May 1983, making Taurus his zodiac sign. He spent seven seasons playing in the National Football League (NFL), but is perhaps still known best for having won the prestigious Heisman Trophy while playing college football.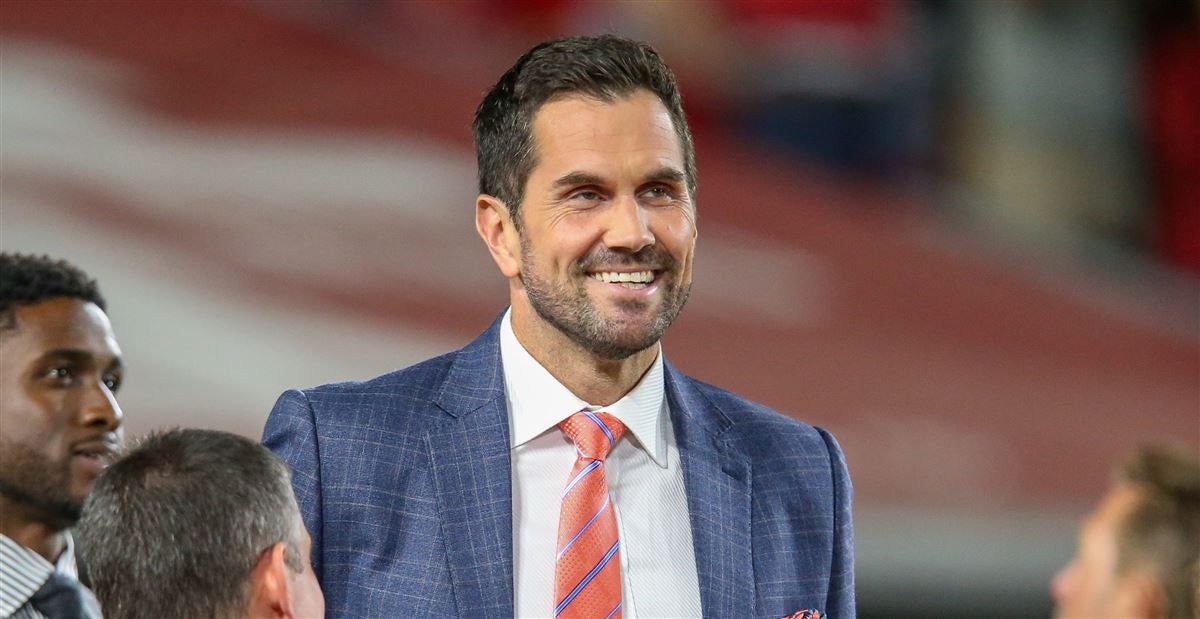 Education and early life
Matt was raised in Santa Ana alongside his brother Ryan Leinart, by their parents Linda and Bob Leinart about whom not many details have been disclosed, as they prefer to stay away from media.
He was born with strabismus – aka 'crossed eyes' – as his left eye wasn't correctly aligned with the right; Matt was three when he underwent corrective surgery, and had to wear special glasses. He's revealed that he was bullied at school because of the glasses, and that the children were very cruel.
Matt found comfort in sports, and began playing both basketball and football upon enrolling at Mater Dei High School. During his third year there, he led his football team to the California Interscholastic Federation Division I Championship, and was named California High School Player of the Year by Gatorade; Matt was also named Serra League's Most Valuable Player (MVP).
He matriculated in 2001 and was offered scholarships by a number of colleges, while he chose to enroll at University of Southern California (USC).
Matt was redshirted in 2001, and joined the USC Trojans as their freshman quarterback in 2002; he played in only a couple of games and didn't throw any passes.
He only became a starting quarterback in 2003, and his first pass was a touchdown in a game against Auburn, which the Trojans won 23-0. They finished the season with 11 wins and one defeat, and faced the University of Michigan in the Rose Bowl; the Trojans won, and Matt was named the Rose Bowl MVP.
He began his junior season with the Trojans by winning their first four games, and won the season's Heisman Trophy; he also played in the Orange Bowl against Oklahoma, which the Trojans won 55-19, while Matt was named Orange Bowl MVP.
The resume speaks for itself ✌️@MattLeinartQB pic.twitter.com/DCvnXaTIBD

— Damiere (@Damiere_) May 29, 2023
The Trojans won all of their 12 games in the 2005 season, but then lost to the Texas Longhorns in the Rose Bowl.
Matt graduated from USC in 2006 and finished his college career by completing 807 of his 1,245 passes, 99 of which ended in touchdowns.
NFL
It was widely believed that Matt would forgo his senior year and make himself eligible for the 2005 NFL Draft, however, he chose to stay at USC; he was still considered one of the top prospects, and was selected by the Arizona Cardinals in the 2006 NFL Draft, signing a $51 million six-year contract on 14 August.
He spent four years playing for the Cardinals, but was mostly a backup for the now-retired professional Football Player Kurtis Eugene Warner. Matt became a starter in the fourth game of the 2006 season, and set a record for rookie passing yards (405) on 26 November, when the Cardinals lost to the Minnesota Vikings; he finished the 2006 season with a 4-7 record.
He was a starter from the first 2007 game, but then suffered a serious injury on 7 October 2007, after Will Witherspoon of the St. Louis Rams fractured Matt's left collarbone; the injury marked the end of the season for him.
As soon as he recovered during the 2008 offseason, Matt was made a starter again, however, Kurtis Warner was eventually made a starter instead of Matt, and he took the Cardinals to their first Super Bowl; Kurtis retired in 2010 and Matt was made a starter, but was then released by the Cardinals on 4 September, because of poor play.
He signed a one-year contract with the Houston Texans on 6 September 2010, and was only made a starter in the following year, however, Matt suffered another season-ending injury, and was released by the team on 12 March 2012.
He played for the Oakland Raiders in 2012 and the Buffalo Bills in 2013, however, after being released by the Bills on 30 August 2013, Matt retired from professional football.
In 2017, he was inducted into the College Football Hall of Fame, and is today working as an analyst for Fox Sports 1.
Love life and marriage
Matt shies away from sharing the details of his love life with his fans, but it's known that he's today both a husband and a father. He was in a relationship with former USC basketball player Brynn Cameron while attending college; she gave birth to their son, but the two had already split a couple of months before that. It's believed that Matt was still highly involved in the boy's upbringing, although this remains unconfirmed.
He's today married to American lawyer and former actress Josie Loren Lopez; the two exchanged vows in May 2018, and she gave birth to their son in January 2020, while their second son followed in May 2021.
Matt's yet to mention other women whom he's perhaps dated, he's married to Josie Loren Lopez as of May 2023 and they have two sons together, while he also has a son with former girlfriend Brynn Cameron.
Interesting facts and hobbies
Matt's quite popular on Instagram and is followed by close to 120,000 people on the network, while he's posted more than 1,100 pictures and videos, with most of these featuring him during his everyday life.
He's still physically highly active, as he swims on a daily basis and often works out at the gym.
Matt enjoys spending his spare time with his wife and children, and they can be seen featured in many of his Instagram pictures.
He's a fan of both country and rock 'n' roll music, and his favorite performer's the late Johnny Cash.
Matt's into travelling and has been to all of the US states, while he and his wife have also vacationed in a couple of European countries; he nowadays prefers to stay at his home in California.
Matt's favorite actor is Bryan Cranston, while some of his favorite TV series are "Breaking Bad", "Your Honor" and "Malcolm in the Middle".
Height, eyes and wealth
Matt's age is 40. He has brown eyes and hair, is 6ft 5ins (1.96m) tall and weighs around 225lbs (100kgs).
Matt's net worth's been estimated at over $12 million, as of May 2023.