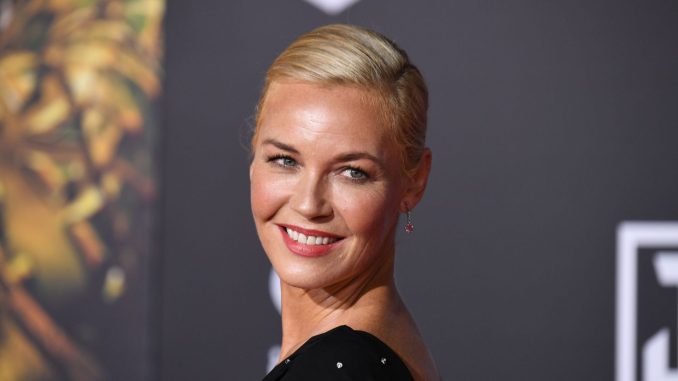 Who is Connie Nielsen?
Connie is a Danish actress known for her work in Danish, French and American films and on television. She gained international recognition for her role as Lucilla in the 2000 film "Gladiator", and has appeared in other notable films such as "Mission to Mars" (2000), "One Hour Photo" (2002), and "Wonder Woman" (2017). Nielsen's been nominated for several awards in her career, including a Golden Globe for her role in the television series "Boss" (2011-2012).
Posted by Connie Nielsen on Wednesday, March 29, 2023
Connie Nielsen Wiki: Age, Childhood, and Education
Connie Inge-Lise Nielsen was born on 3 July 1965, in Frederikshavn, Denmark, and raised in the village of Elling, by her parents Bent Nielsen, a bus driver, and Laila Inge-Alise Matzigkeit, an insurance clerk, who also acted and wrote musical reviews. She grew up as a member of the Church of Jesus Christ of Latter-day Saints, or the Mormon Church.
Nielsen started her acting career by working with her mother in the local revue and variety scene. At the age of 18, she traveled to Paris to work as an actress and model, but then went to Italy to study at the drama school in Rome, and master classes at Piccolo Teatro di Milano in Milan with Lydia Styx. She lived in Italy for several years before eventually moving to the US.
Career Beginnings
Nielsen made her on-screen debut in 1984 in the French comedy "Par où t'es rentré ? On t'a pas vu sortir" ("How Did You Get In? We Didn't See You Leave"). Nielsen played the role of Eva in the film, which was directed by Philippe Clair, and starred French comedian Philippe Chevallier.
Seven years later, Connie appeared in the Italian comedy film "Vacanze di Natale '91" ("Christmas Vacation '91"), playing the dual roles of Brunilde and Vanessa. Despite receiving mixed reviews from critics, the film was a commercial success in Italy, and spawned several sequels.
Six years later, Nielsen landed a supporting role in the supernatural thriller "The Devil's Advocate" (1997), portraying the character of Christabella Andreoli, the wife of the protagonist's best friend. Directed by Taylor Hackford, the film also starred Al Pacino and Keanu Reeves.
In 1998 she appeared in the science fiction film "Soldier". Directed by Paul W. S. Anderson, the film starred Kurt Russell as a genetically engineered soldier left for dead on a planet used as a waste disposal site for Earth. Nielsen plays the role of Sandra, a woman who lives on the planet and helps Russell's character escape and fight back against his former military superiors.
Rise to Prominence
In 2000, Connie appeared in two high-profile films that would ultimately help establish her in Hollywood. She played the character of Terri Fisher in the science fiction film "Mission to Mars", directed by Brian De Palma, which follows a team of astronauts on a mission to Mars, who encounter unexpected challenges and discover evidence of extraterrestrial life.
The same year, she was Lucilla in the epic historical drama "Gladiator". Directed by Ridley Scott, the film starred Russell Crowe as a Roman general who seeks revenge against the corrupt emperor who murdered his family and sent him into slavery. Nielsen's portrayal of Lucilla, the sister of the emperor, earned her critical acclaim and a win for Best Actress at the Empire Awards. She was also nominated for several other awards, including jointly a Screen Actors Guild Award for Outstanding Performance by a Cast in a Motion Picture. The film was a critical and commercial success, which helped her cement her status as a rising star in Hollywood.
Two years later, she portrayed Nina Yorkin in the psychological thriller "One Hour Photo". Directed by Mark Romanek, the film starred Robin Williams as a lonely photo technician who becomes obsessed with a family whose photos he develops. Nielsen's performance as the wife of the family earned her critical acclaim, and she was nominated for both a Fangoria Chainsaw Award and a Saturn Award for Best Supporting Actress.
In 2004, Connie Nielsen made her Danish film debut in the drama "Brødre" (Brothers), directed by Susanne Bier. Nielsen's performance in the film as a woman caught between two brothers during wartime earned her the Danish Best Actress Award, the Bodil, as well as Best Actress at the San Sebastian International Film Festival. She was also nominated for Best Actress at the European Film Awards.
In 2006, Nielsen appeared in several episodes of the popular crime drama "Law & Order: Special Victims Unit" as Detective Dani Beck. She joined the cast as a temporary replacement for Mariska Hargitay, who was on maternity leave at the time of filming.
Then in 2009, she starred in the drama film "A Shine of Rainbows", directed by Vic Sarin. The film tells the story of a young boy named Tomás (played by John Bell) who is sent to live with an elderly couple on a remote island off the coast of Ireland. Nielsen plays Maire, the kind-hearted wife, who takes Tomás under her wing.
The 2010s and Continued Success
From 2011 to 2012, Connie Nielsen appeared in the television drama series "Boss", which starred Kelsey Grammer as Tom Kane, the corrupt mayor of Chicago. Nielsen played Meredith Rutledge Kane, Tom's estranged wife and the mother of his daughter.
In 2013, Connie Nielsen appeared in the controversial drama "Nymphomaniac", directed by Lars von Trier. The film follows the story of Joe, a self-diagnosed nymphomaniac, as she recounts her life to an older bachelor named Seligman; Nielsen played Joe's mother in the film.
In 2017, Connie appeared in two blockbuster films as Queen Hippolyta, the mother of Diana Prince, also known as Wonder Woman. The first film was "Wonder Woman", directed by Patty Jenkins and starring Gal Gadot in the title role, which tells the origin story of Diana Prince, an Amazon princess who leaves her home on the island of Themyscira to fight in World War I and help bring peace to the world.
Later that year, Nielsen reprised her role in "Justice League", which brought together a team of DC Comics superheroes to save the world from an otherworldly threat. While her role in this film was relatively small, her presence helped to tie the two films together and provide continuity for the character of Wonder Woman.
In 2020, Connie Nielsen further reprised her role as Queen Hippolyta in the highly anticipated sequel "Wonder Woman 1984", which takes place in the 1980s, and follows Diana Prince as she faces off against a new threat, Maxwell Lord.
Actress @CNconnienielsen, whom you may know as Queen Hippolyta from Wonder Woman, plays Becca, and she definitely knows more than she lets on when her husband goes haywire in #NobodyMovie. https://t.co/aY3Y4DFQiE pic.twitter.com/0SNuge6HyW

— IGN (@IGN) March 4, 2021
The following year, Nielsen appeared in the director's cut of "Justice League", entitled "Zack Snyder's Justice League". The film presents a different vision of the 2017 theatrical release, with four hours of new footage and expanded character arcs. Nielsen's role as Queen Hippolyta was expanded in the film, giving her more screen time and a chance to show off her skills as a warrior and leader.
To speak further of her accomplishments as an actress, Connie has recently starred in a couple of TV series – in 2021, the British psychological drama series "Close to Me", playing the lead role of Jo Harding. The show, which is based on the novel of the same name by Amanda Reynolds, follows Jo as she tries to piece together the events of a recent accident that has left her with amnesia. Nielsen's performance as a woman struggling to reconcile her past and present was praised for its emotional depth and complexity.
In 2022, Nielsen starred in the Danish limited series "The Dreamer – Becoming Karen Blixen", portraying the acclaimed Danish author, which explores Blixen's life and career, from her privileged upbringing in Denmark to her years as a coffee plantation owner in Kenya, and her eventual return to Denmark.
She is set to reprise her role of Lucilla in the highly anticipated sequel "Gladiator 2", scheduled for premiere in 2024, while she's also working on several other projects, including the films "Caste" and "Role Play", among others.
Net Worth
According to authoritative sources, Connie Nielsen's net worth is estimated at over $8 million, as of mid-2023.
Personal Life, Dating, Married, Husband, Children
Connie Nielsen is very secretive about her life. However, it is known that she dated Metallica drummer Lars Ulrich from 2004 to 2012, and that they have a son together named Bryce Thadeus Ulrich-Nielsen. According to reports, she is currently single and focused on her career.
Nielsen is fluent in multiple languages, partly due to her upbringing and education. As well as Danish, she learned Italian, French, German and English from an early age.
Appearance and Body Measurements
Connie Nielsen has blonde hair and blue eyes. She stands at a height of 5ft 10ins (1.78m), weighs approximately 130lbs (59kgs), with vital statistics of 36-27-36, and bra size 34B.