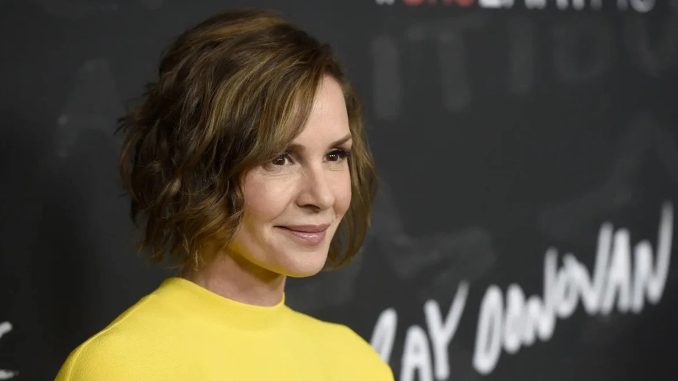 Who is Embeth Davidtz?
Embeth Davidtz is an American-South African actress, known to the world for playing such roles as Miss Honey in the film "Matilda" (1996), and as Dr. Unger in the film "Europa Report", among many other roles that she has secured in her career.
Embeth Davidtz, Amanda "Little Miss" Martin in Bicentennial Man

Posted by The Most Beautiful Science Fiction Movies & Tv Shows Women on Wednesday, June 3, 2020
Embeth Davidtz Wiki: Age, Childhood, and Education
Embeth Jean Davidtz was born on 11 August 1965, in Lafayette, Indiana, USA, the daughter of South African parents John and Jean. Her father was studying chemical engineering at Purdue University at the time; the family moved to Trenton, New Jersey, and then to South Africa when Davidtz was just nine years old. Her father took up a teaching post at Potchefstroom University, and Davidtz had to learn Afrikaans before attending school classes in South Africa.
Davidtz comes from a diverse ethnic background, with Dutch, English, and French ancestry. She attended The Glen High School in Pretoria and matriculated in 1983, after which she went on to study at Rhodes University in Grahamstown.
Growing up in South Africa significantly impacted Davidtz, and she has often spoken about how her childhood experiences influenced her acting career. In an interview with The Guardian, she revealed that her family's move to South Africa was the most important event of her life. It exposed her to different cultures and taught her to appreciate diversity, which has played a crucial role in her work as an actress.
Career Beginnings
Embeth Davidtz's early career in acting was marked by several key events that helped establish her as a talented performer. She made her acting debut at 21 in Cape Town, playing Juliet in a stage production of "Romeo and Juliet" at the Maynardville Open-Air Theatre. Davidtz then went on to star in other local plays, including "Stille Nag" and "A Chain of Voices", both of which earned her nominations for the South African equivalent of the Tony Award.
Her film debut came in 1988, with a small role in the American horror film "Mutator", filmed in South Africa. It was her performance in the 1992 South African film "Nag van die Negentiende" that caught the eye of Steven Spielberg, who offered her the role of Helen Hirsch in his film "Schindler's List". This breakthrough role marked a turning point in Davidtz's career and established her as a talent to watch in the film industry.
Rise to Stardom
After her success in "Schindler's List", Embeth continued very successfully into the '90s. In the 1995 drama "Murder in the First", directed by Marc Rocco, Davidtz played Mary McCaslin, the wife of a man falsely accused of murder and sent to Alcatraz. The film starred Christian Slater and Kevin Bacon, and was based on a true story.
The same year, Davidtz appeared in "Feast of July", a romantic drama directed by Christopher Menaul, playing Bella Ford, a young woman who becomes pregnant after a brief affair with a soldier. The movie also starred Tom Bell, Gemma Jones and James Purefoy.
In the 1996 family comedy "Matilda", directed by Danny DeVito, Davidtz played the sweet and kind-hearted Miss Jennifer Honey, the teacher and friend of the titular character. The movie was based on the classic children's book by Roald Dahl, and starred Mara Wilson in the title role.
In the 1998 supernatural thriller "Fallen", directed by Gregory Hoblit, Davidtz played Gretta Milano, a police officer who becomes involved in the hunt for a demonic serial killer. The movie starred Denzel Washington, John Goodman and Donald Sutherland.
Davidtz also starred in "The Gingerbread Man", a legal thriller directed by Robert Altman. In the movie, she played Mallory Doss, a mysterious woman who becomes involved with a lawyer, played by Kenneth Branagh.
In the 1999 fantasy film "Bicentennial Man", directed by Chris Columbus, Davidtz played "Little Miss" Amanda Martin / Portia Charney, the granddaughter of a man who is also a robot. The movie starred Robin Williams in the title role, and was based on a story by Isaac Asimov.
Finally, in the 1999 period drama "Mansfield Park", directed by Patricia Rozema, Davidtz played Mary Crawford, a wealthy and beautiful woman who becomes romantically involved with the protagonist. The film was based on the novel by Jane Austen, and also starred Frances O'Connor, Jonny Lee Miller and Alessandro Nivola.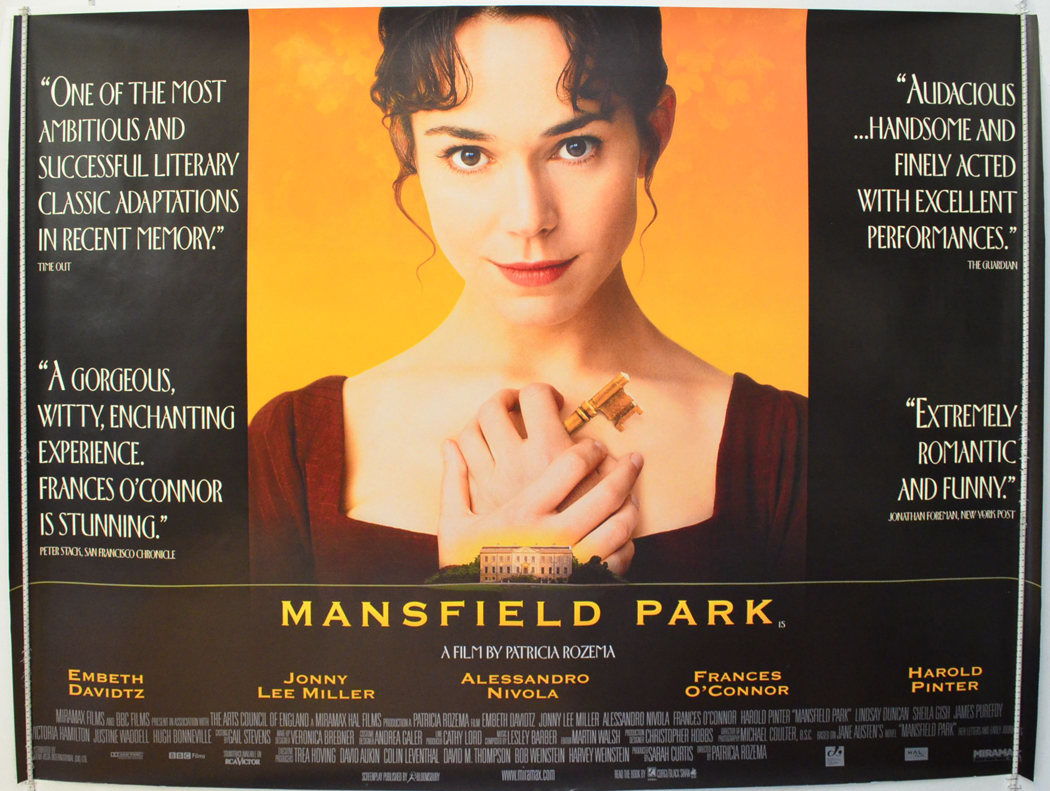 The 2000s and Continued Success
She continued very successfully into the new millennium. In 2001 she was Natasha Glenville in the romantic comedy "Bridget Jones's Diary", directed by Sharon Maguire, and starring Renée Zellweger, Colin Firth and Hugh Grant.
The same year, Davidtz starred as Dr. Philippa Horwood in the psychological horror-thriller "The Hole". Directed by Nick Hamm, the film also starred Thora Birch and Keira Knightley.
In "Thir13en Ghosts" (2001), Davidtz played the character of Kalina Oretzia, a psychic who helps a family in their fight against evil spirits. The film was directed by Steve Beck and also starred Tony Shalhoub and Matthew Lillard.
In the drama film "The Emperor's Club" (2002), Davidtz played Elizabeth, a woman who becomes romantically involved with a teacher at a prep school. Directed by Michael Hoffman, the film starred Kevin Kline.
In 2005, Davidtz starred in the critically acclaimed drama "Junebug" as Madeleine Johnston. The film, directed by Phil Morrison, also starred Amy Adams and Benjamin McKenzie.
Davidtz starred alongside Ryan Gosling and Anthony Hopkins in the crime thriller "Fracture" (2007), directed by Gregory Hoblit. In the film, Davidtz played the role of Jennifer Crawford, the wife of an attempted murder suspect.
In the drama film "Winged Creatures" (2008), Davidtz played Joan Laraby, a survivor of a mass shooting. Directed by Rowan Woods, the film also starred Kate Beckinsale, Dakota Fanning, and Guy Pearce.
In 2011, Davidtz played the role of Annika Giannini in the American adaptation of the Swedish novel "The Girl with the Dragon Tattoo". Directed by David Fincher, the film starred Rooney Mara and Daniel Craig.
Davidtz played the role of Mary Parker, the mother of Peter Parker (played by Andrew Garfield), in "The Amazing Spider-Man" (2012). Directed by Marc Webb, the film also starred Emma Stone and Rhys Ifans.
Brave performance by @EmbethDavidtz on #RayDonovan. #VoteRayDonovan #SHOemmyFYC pic.twitter.com/52m61nT1LB

— Ray Donovan on Showtime (@SHO_RayDonovan) June 15, 2017
Two years later, she reprised the role of Mary Parker in the sequel "The Amazing Spider-Man 2", while in 2015, she was Natasha Lytess in the TV mini-series "The Secret Life of Marilyn Monroe".
To speak further of her accomplishments, Embeth portrayed Sonia Kovitzky in the TV series "Ray Donovan" (2016), while in 2021, she played Adult Maddox Cappa in M. Night Shyamalan's thriller "Old", which also starred Gael García Bernal, Vicky Krieps, and Thomasin McKenzie.
Recently, Embeth appeared in the film "Not Okay" (2022), written and directed by Quinn Shephard and starring Zoey Deutch, Mia Isaac and Dylan O'Brien. Moreover, she is set to star in the upcoming film "Retribution", scheduled for release in August 2023.
Net Worth
According to authoritative sources, Embeth Davidtz's net worth is estimated at over $5 million, as of mid-2023.
Personal Life, Dating, Married, Husband, Children
Embeth's been married to entertainment attorney Jason Sloane since 22 June 2002. The couple has two children and lives in Los Angeles.
Davidtz revealed in an interview that she was diagnosed with breast cancer in 2013, which led to her taking a break from work and undergoing a mastectomy. In 2016, she took on a guest role in the TV series Ray Donovan, playing a breast-cancer survivor; ironically, the role was significant for Davidtz as it marked her return to acting after her treatment. When informed that the role required nudity, she rejectied the use of a prosthetic, and worked with the directer to incorporate her partially-reconstructed right breast into the story, hoping that her portrayal would inspire others, and convey the message that breast cancer survivors can still feel beautiful and sexy.
Appearance and Body Measurements
Embeth Davidtz has dark brown hair and brown eyes. She stands at a height of 5ft 8ins (1.73m), weighs approximately 130lbs (58kgs), with vital statistics of 34-24-35, and bra size 34B.