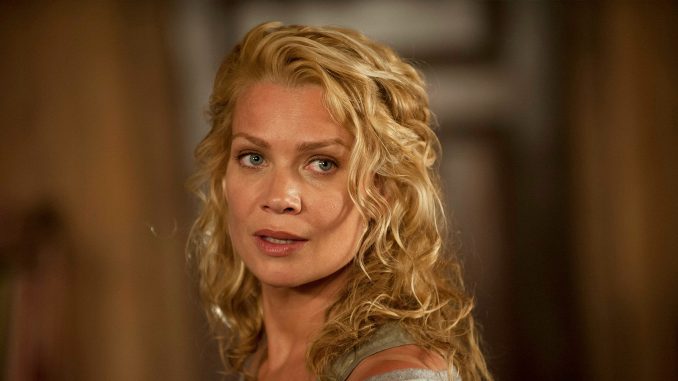 Who is Laurie Holden?
Laurie Holden is a Canadian-American actress, producer, and human rights activist. She is probably most famous for her portrayal of Andrea Harrison on the AMC television series "The Walking Dead", which is based on the comic book series of the same name, in addition to many other notable appearances she has had in her career.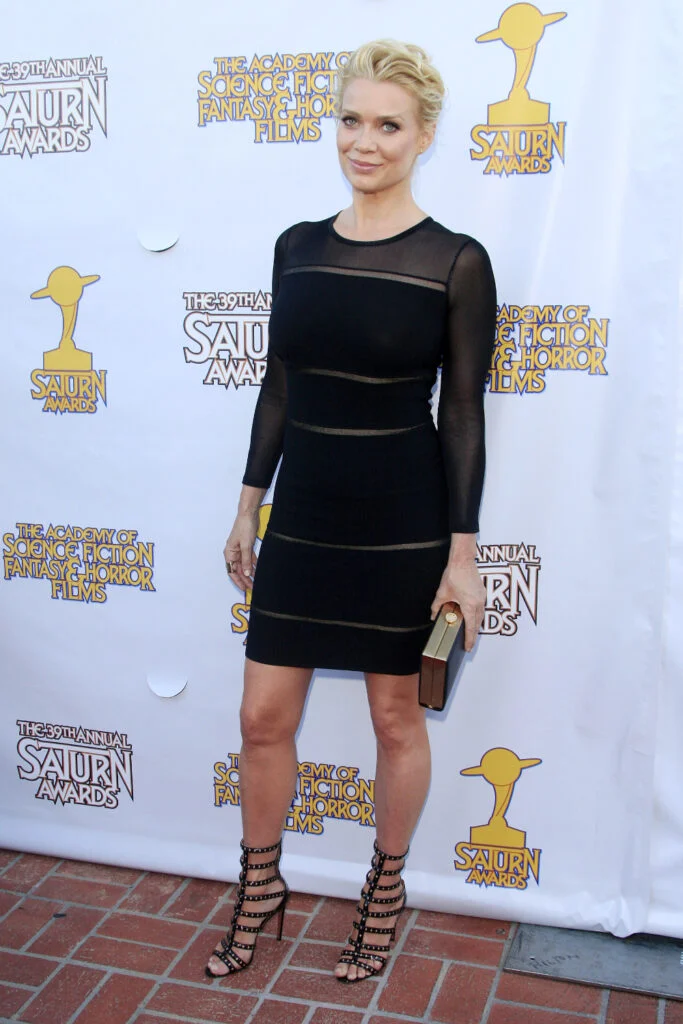 Laurie Holden Wiki: Age, Childhood, and Education
Heather Laurie Holden was born on 17 December 1969 in Los Angeles, USA, but she grew up in Toronto, Canada. She is the daughter of actors Glen Corbett and Adrienne Ellis, however, her parents divorced, and her mother remarried to director Michael Anderson, which resulted in Laurie splitting her time between Toronto and Los Angeles.
She attended the Bishop Strachan School and then enrolled at McGill University, Montreal, but after studying economics and political science, she transferred to the University of California, Los Angeles, from which she obtained a Bachelor of Arts degree in theater and film. She later pursued an MA in human rights at Columbia University.
Their love for acting was instilled in her at an early age. In 1980 she made a brief appearance in the film "The Martian Chronicles", directed by her stepfather. A girl who should have played the part never came, and Laura was on the set and was asked to fill in. In 1986 she had a minor role in Michael Anderson's comedy film "Separate Vacations".
Career Beginnings
Laurie Holden started her full-time acting career in the late 1980s. She first showcased her acting talents alongside Burt Reynolds in the romantic mystery-crime film "Physical Evidence" (1989), then two years later, she played Princess Deshkova in the biographical drama, "Young Catherine" (1991), which starred Vanessa Redgrave and Christopher Plummer. She continued quite successfully early in her career, with the role of Rachel Tudor, alongside William Shatner in the TV Movie "TekWar: TekLab" (1994), then Laurie played Mabel Dunham in the TV Movie "The Pathfinder" (1996), based on the novel by James Fenimore Cooper, co-starring Kevin Dillon and Graham Greene.
Rise to Stardom
In the second half of the '90s, Laurie made quite a few guest appearances in such TV series as "Due South" and "Poltergeist: The Legacy", in the latter playing the dual roles of Cora Jennings and Sarah Browning, then finding success playing the recurring role of Marita Covarrubias, a mysterious government agent, in the eponymous sci-fi series "The X-Files" (1996–2002), who later becomes close and helps Special Agent Fox Mulder. She appeared in a total of 10 episodes, but was one of her early successful roles, and it helped her achieve the stardom she enjoys today.
Day 14 of 25! Pensacon is pleased to welcome from The Mist, Silent Hill, The X-Files, The Americans and The Walking…

Posted by Pensacon on Saturday, December 14, 2019
From 1998 to 2000, she portrayed Mary Travis in the CBS TV series based on the MGM classic, "The Magnificent Seven", while she also made an appearance in the TV series "Highlander: The Series" as Debra Campbell.
She had a magnificent start to the 2000s, first starring with Jim Carrey in the film "The Majestic" (2001), directed by Frank Darabont, as Carrey's long-lost love, and receiving critical acclaim for her performance. Then she starred in the comedy film "Bailey's Billion$" (2005), alongside Jennifer Tilly and Tim Curry, among others.
Laurie continued successfully into the second half of the decade – she was Debbie McIlvane in the fantasy action-drama film "Fantastic Four" (2005), which starred Michael Chiklis, Chris Evans, and Ioan Gruffudd, then portrayed Cybil Bennett in Christophe Gans' horror video game adaptation of "Silent Hill" (2006), co-starring Radha Mitchell and Sean Bean, while in 2007, she played Amanda Dumfries in the award-winning horror thriller "The Mist", in which she starred alongside Thomas Jane and Marcia Gay Harden. Before securing the role in "The Walking Dead", Laurie also portrayed Agent Olivia Murray in the TV series "Shield" in 2008.
"The Walking Dead"
From 2010 to 2013, she played the role of Andrea, one of the first survivors of the global zombie plague, who worked as a civil rights attorney before it broke out in the TV horror-drama series "The Walking Dead" on AMC. She was one of the original survivors who banded together with other survivors to form a community in the zombie-infested world. Her character was pivotal in several key storylines, including a romantic relationship with another survivor and her subsequent struggles with grief and loss. Her role as Andrea earned her a nomination for a Saturn Award for Best Supporting Actress on Television, however, despite her popularity on and off the screen, her character was killed off in a rather controversial way that didn't correspond to the storyline from the original comics. Nevertheless, this remains one of her most iconic roles to date.
Other Recent Projects
After the end of her stint in "The Walking Dead", Laurie returned to her regular activities. In 2014 she joined the cast of the TV crime-drama series "Major Crimes" as Ann McGinnis, and the same year she worked again with Jim Carrey, this time in the sequel comedy "Dumb and Dumber To", which also starred Jeff Daniels and Kathleen Turner.
The following year, Laurie joined the cast of the "Chicago Fire" in its third season as Dr. Hannah Tramble. After receiving high praise for her work, Laurie was set to reprise her role as Dr. Tramble in a planned spinoff, "Chicago Med". However, she dropped out of the project, stating family reasons.
In 2016, she appeared in the documentary crime-drama "The Abolitionists", written and directed by Darrin Fletcher and Chet Thomas, about a former Special Agent, Tim Ballard, who focused on rescuing children from sex trafficking.
Furthermore, from 2017 to 2018, Laurie was Renee in the critically acclaimed, award-winning TV mystery-crime drama series "The Americans", with Keri Russell, Matthew Rhys and Keidrich Sellati in the lead roles.
Laurie next portrayed Melanie Ridgeman in the action-crime thriller film "Dragged Across Concrete", directed by S. Craig Zahler, which starred Mel Gibson and Vince Vaughn as two police officers who get suspended after a video of them using excessive force goes viral. Holden's character is the wife of one of the officers and becomes involved in their illegal activities.
In 2019, Holden portrayed Greta Bellows in seven episodes of the TV drama series "Proven Innocent", which also starred Rachelle Lefevre and Russell Hornsby.
Laurie Holden's most recent TV role was in the third season of the Amazon Prime Video superhero series, "The Boys", in which she played the role of Crimson Countess. The show, based on the comic book of the same name by Garth Ennis and Darick Robertson, is known for its dark and satirical take on the superhero genre. Holden appeared in five episodes of the third season, which premiered in 2022. Her performance was well-received by the audience and critics, adding to the list of successful projects in her career.
Net Worth
According to authoritative sources, Laurie Holden's net worth is estimated at over $3 million as of mid-2023.
Personal Life, Married, Husband, Children and Activism
Laurie isn't married and doesn't have children. According to sources, she is single and focused on her career.
Holden is known for her philanthropic work and activism in support of human rights, a particularly passionate advocate for women's rights, and racial justice, as well as campaigning against sex trafficking, which speaks her part in the documentary film "The Abolitionists".
Laurie is on the board of the Canadian Somaly Mam Foundation, an organization that campaigns against human trafficking. She is also an advisory board member of the Somaly Mam Foundation in the US, both aimed at raising awareness about human trafficking and ending the practice. In 2014, Laurie joined forces with Operation Underground Railroad, a volunteer organization that hunts down child sex traffickers. They were successful in Cartagena, Colombia, when they brought to justice five sex traffickers and rescued underage girls held captive.
Holden's work with the organization highlights her commitment to combating human trafficking, and her dedication to positively impacting the world.
Appearance and Body Measurements
Laurie Holden has blonde hair and blue eyes. She stands at a height of 5ft 5ins (1.65m), weighs approximately 130lbs (58kgs), with vital statistics of 34-26-34, and bra size 34C.