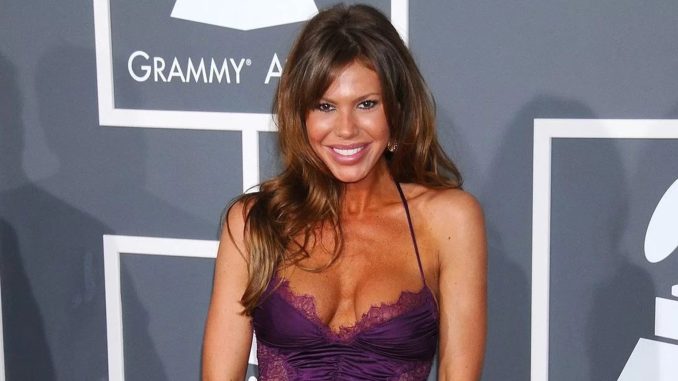 Who is Nikki Cox?
Nikki is an American actress known for her roles in TV shows such as "Unhappily Ever After" (1995-1999),, "The Norm Show" (1999-2001), and "Las Vegas" (2003-2007), among many other projects in which she's appeared during her career.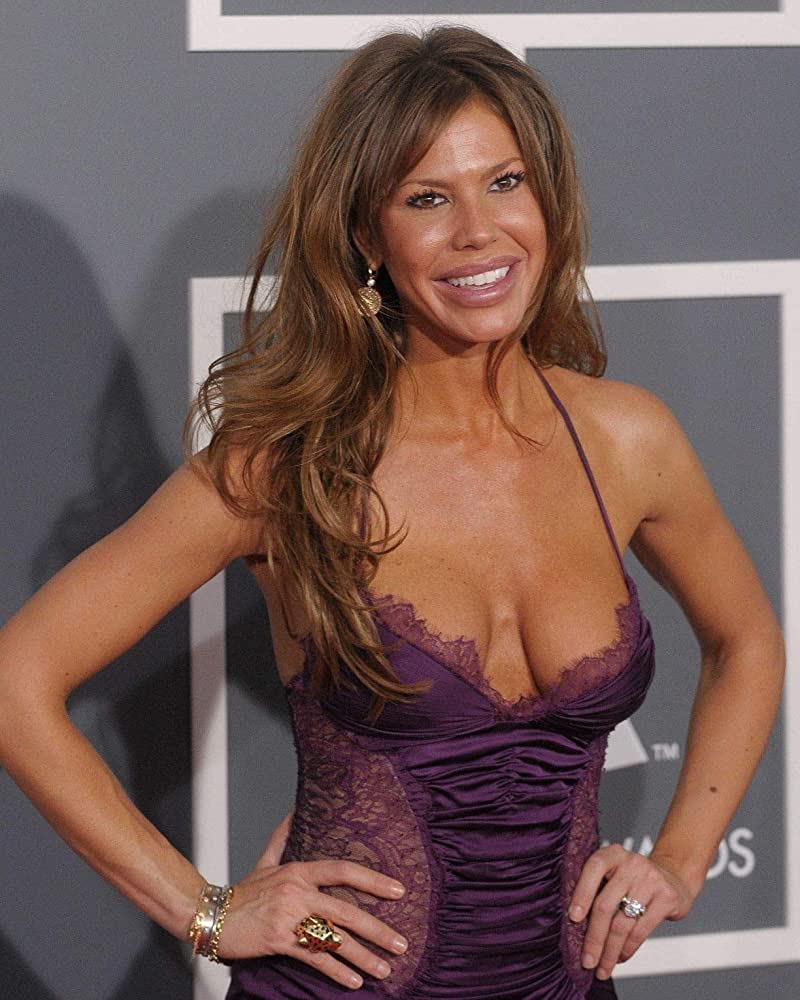 Nikki Cox Wiki: Age, Childhood, and Education
Nicole Avery Cox was born on 2 June 1978, in Santa Monica, California, USA, the daughter of Terry Kay Cox and Meredith Avery Cox. She attended St Monica's Parochial School but dropped out to focus on her acting career. She eventually obtained a high school diploma with the help of tutors.
Career Beginnings
Nikki Cox began dancing in TV specials and ballets at the age of four, and went on to appear in Michael Jackson's "Moonwalker" at age 10, which was a big break for her. From there, she continued to work on television, appearing in TV films and series throughout her childhood. She appeared in "Webster" in 1988, in which she played Didi, a schoolgirl who teaches Webster how to read. These roles helped Cox get noticed by casting directors, and opened doors for future projects.
In 1989, Cox played Andrea White in "The Ryan White Story", a television film that tells the story of a young boy who contracted AIDS and became a symbol of tolerance and compassion. The same year, she was cast in the "Star Trek: The Next Generation" episode "Pen Pals" as Sarjenka, a young alien girl who becomes friends with Data. In 1991, Cox played Janet in the TV series "Eerie, Indiana", which was a hit among kids and teenagers at the time, and later that year, appeared in the blockbuster film "Terminator 2: Judgment Day", where she played Girl #1. Despite having a minor role, Cox shared the screen with big names such as Arnold Schwarzenegger and Linda Hamilton, which helped her gain even more exposure, and led to more opportunities.
Rise to Stardom and "Unhappily Ever After"
After her early roles in TV shows and movies, Nikki Cox continued to land significant parts in Hollywood. One of her most notable roles was as Charlene "Charlie" Reed in the TV series 'Baywatch' from 1991-1994. However, it was her role as Tiffany Malloy in the sitcom 'Unhappily Ever After" that really catapulted her to stardom, playing Tiffany Malloy, the attractive but dim-witted daughter of a dysfunctional family. The show's plot revolves around the dysfunctional Malloy family and the bizarre and comedic situations they get themselves into. The show was a massive hit, and ran for 100 episodes over four seasons.
Nikki Cox starred in UNHAPPILY EVER AFTER — a '90s sitcom from the co-creator of MARRIED WITH CHILDREN.See her on THE STEVE HARVEY SHOW — 7:30a ET What else do you recognize her from?

Posted by getTV on Tuesday, September 10, 2019
Cox's performance in 'Unhappily Ever After' received widespread critical acclaim, and she quickly became a fan favorite. Her co-stars included Geoffrey Pierson, who played her father, and Kevin Connolly, who played her brother. The show was directed by Jason Bateman, who went on to become a successful actor and director in his own right.
Her work on 'Unhappily Ever After' remains one of her most iconic roles, and it cemented her status as one of the most talented comedic actresses of her generation.
Continued Success and Sitcom Roles
Nikki Cox continued to work on television and film projects, and in 2000, she appeared in "Nutty Professor II: The Klumps" as Miss Taylor Stamos, a graduate student who is the object of Sherman Klump's (Eddie Murphy) affection. In 2001, she played Karen in "Don's Plum", a drama film directed by R.D. Robb, about a group of young people who hang out at a diner and discuss their lives and issues. The film was notable for being banned from release in the US due to legal disputes between its stars, including Leonardo DiCaprio and Tobey Maguire.
In 2002, Cox appeared in "Run Ronnie Run" as Kayla, a producer of a fictional reality show. The film, directed by Troy Miller, is a satire of reality television, and follows the exploits of Ronnie Dobbs (David Cross), a redneck who becomes a reality TV star after being arrested for public indecency.
Nikki Cox #backintheday pic.twitter.com/6BE0L851SF

— Sluts and Guts (@sluts_guts) August 26, 2020
Cox also had a leading role in her own television series, "Nikki", which aired from 2000 to 2002. She played Nikki White, a Las Vegas showgirl who marries a professional wrestler and moves to his hometown of Philadelphia. The show followed their wacky adventures and the challenges they faced in adjusting to married life.
Las Vegas and Other Projects
Nikki Cox's portrayal of Mary Connell in the television series "Las Vegas" was one of her most notable roles. The show, which ran from 2003 to 2007, followed the lives of employees at the fictional Montecito Resort and Casino in Las Vegas. Cox played Mary Connell, the beautiful and sassy hotel entertainment director who had a complicated romantic relationship with the main character, Danny McCoy, played by Josh Duhamel. The series also featured other notable actors such as James Caan, Vanessa Marcil, and Molly Sims. Cox appeared in 87 episodes of the series, which only helped her propel her career forward.
After her role as Mary Connell in "Las Vegas", Nikki Cox appeared in only a handful of projects. She made a guest appearance in "Ghost Whisperer" in 2008, and voiced the character of Silver Sable in "The Spectacular Spider-Man" in 2009. However, she then retired from acting at the height of her career, and hasn't appeared in any films or television shows since.
According to reports, she developed a drug addiction, and also wanted to focus on her family rather than acting.
Net Worth
According to authoritative sources, Nikki Cox's net worth is estimated at $4 million, as of mid-2023.
Personal Life, Dating, Married, Husband, Children
Nikki Cox's personal life has been full of ups and downs. She dated Kevin Connolly, her co-star in "Unhappily Ever After", while they were on the show. Later, in 1997, she became engaged to Bobcat Goldthwait, who voiced the character of Mr. Floppy in the same show.
Cox eventually tied the knot with comedian/actor Jay Mohr in Los Angeles in 2006. The two met on the set of "Las Vegas", and Mohr was so in love with Cox that he even changed his last name to include hers legally in December 2008. The couple welcomed a son together, but then separated, and their divorce was finalized in August 2018. It was Jay that launched mental health and drug abuse problems Nikki has allegedly faced, but she hasn't addressed these rumors.
Appearance and Body Measurements
Nikki Cox has brown hair and brown eyes. She stands at a height of 5ft 7ins (1.7m), while she weighs approximately 140lbs (63 kg). Her vital statistics are 37-25-38, and her bra size is 42C.