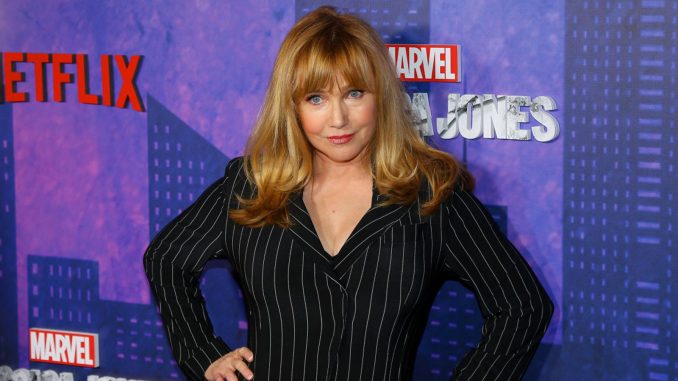 Who is Rebecca De Mornay?
Rebecca is an American actress and producer, perhaps still best known for her roles in films such as "Risky Business" (1983), and "The Hand That Rocks the Cradle" (1992), among numerous other roles both in film and on TV that she's secured in her prolific career.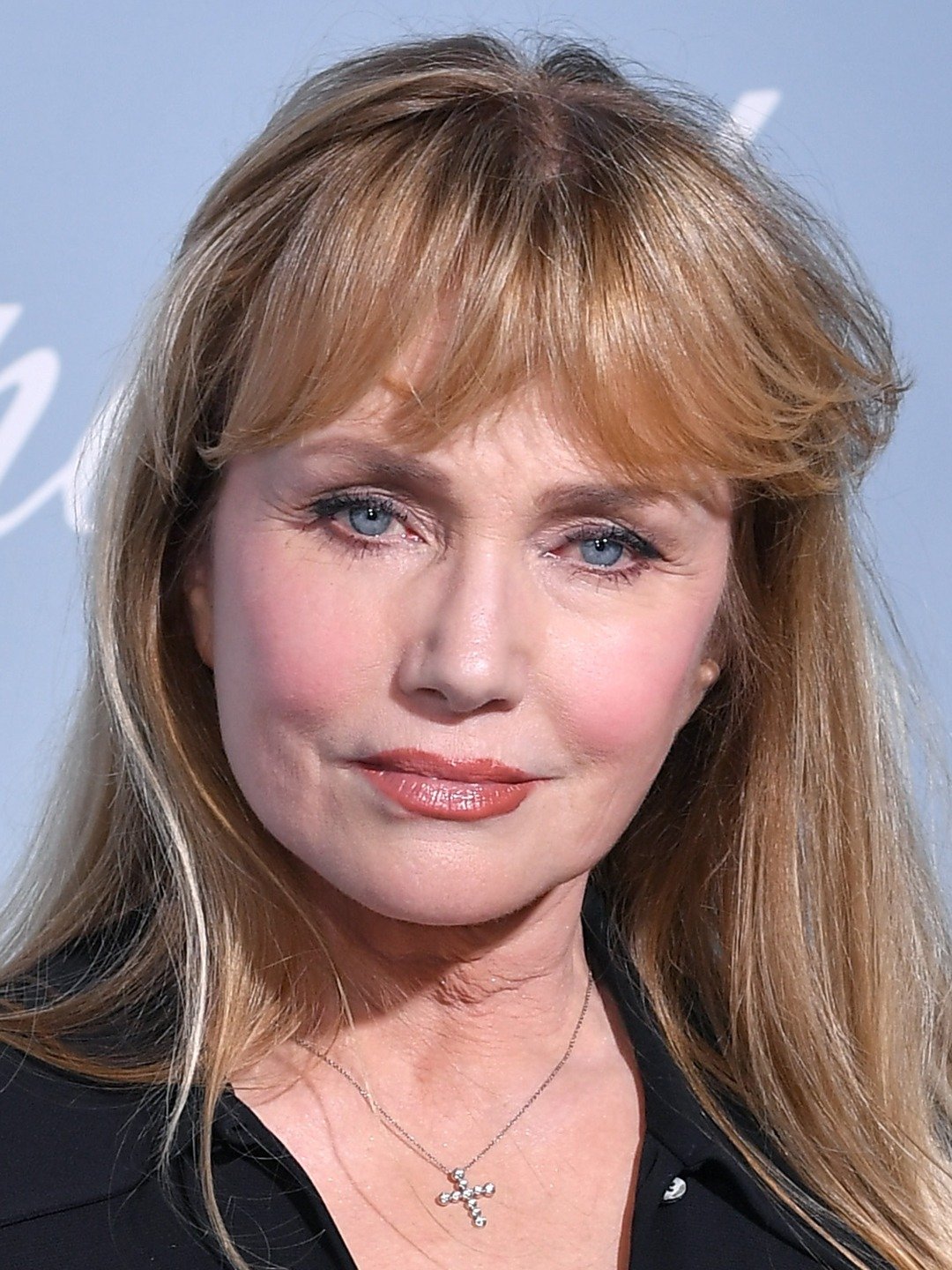 What is Rebecca de Mornay doing today?
Rebecca is working on a number of projects, including films "Peter Five Eight", in which she will star with Kevin Spacey and Jet Jandreau, scheduled to premiere later in 2023, and "Giving Thanks", in which she will share the screen with Terrence Howard and J. B. Smoove, which is now in pre-production and scheduled for premiere in 2024.
Rebecca De Mornay Wiki: Age, Childhood, and Education
Rebecca Jane Pearch was born on 29 August 1959, in Santa Rosa, California, USA. Her parents, Julie and Wally George divorced when she was just a year old, and she took her stepfather's surname after her mother married Richard De Mornay in 1961.
Growing up, De Mornay spent her early years in Pasadena, California, however, when her stepfather passed away from a stroke in 1962, her mother relocated the family to Europe. They lived in several different locations, and De Mornay attended the independent Summerhill School in Suffolk, England.
De Mornay's education continued at a private high school in Germany, where she completed her studies. It was during her time in Europe that De Mornay began to develop an interest in acting.
Early Success and the '90s
Rebecca De Mornay began her acting career in the early 1980s; her first film role was as an understudy in the 1982 film "One from the Heart", then the following year, she landed her breakthrough role as Lana in the hit film "Risky Business", starring alongside Tom Cruise. In this coming-of-age story, De Mornay plays a call girl who becomes involved with Cruise's character, Joel, a high school student who gets into trouble when he starts using Lana's services to make money while his parents are away.
Another notable early role for De Mornay was in the 1985 film "The Trip to Bountiful", directed by Peter Masterson and co-starring Geraldine Page and John Heard. The movie tells the story of Carrie Watts (Page), an older woman who yearns to visit her hometown of Bountiful, Texas, one last time before she dies.
In 1986, De Mornay starred as Slew Foot Sue in the TV series "Tall Tales & Legends", retellings of American folk stories , with De Mornay appearing in the episode entitled "Pecos Bill". Her portrayal of Slew Foot Sue, Pecos Bill's love interest, was both playful and charming.
The same year, De Mornay appeared in "The Murders in the Rue Morgue", a television film based on the short story by Edgar Allan Poe. In this adaptation, she played Claire Dupin, the love interest of the protagonist, C. Auguste Dupin, played by George C. Scott. The film was directed by Jeannot Szwarc and also starred Val Kilmer.
In 1987, De Mornay starred in the romantic fantasy "Beauty and the Beast", directed by Eugene Marner and co-starring John Savage and Yossi Graber. The film is based on the classic fairy tale, with De Mornay playing Beauty and Savage playing the Beast. Beauty, the daughter of a wealthy merchant, becomes the Beast's prisoner in exchange for her father's freedom, and over time she comes to see past the Beast's monstrous exterior to the kind heart within. De Mornay's performance as Beauty was praised for her grace and charm, helping to make this adaptation a beloved favorite among fans of the fairy tale.
In 1990, De Mornay starred in the television film "By Dawn's Early Light", which focused on a nuclear war between the United States and the Soviet Union. She played Captain Moreau, a member of the US Air Force who is one of the few survivors of a nuclear attack. Directed by Jack Sholder, the film also starred Powers Boothe and James Earl Jones.
The following year, De Mornay appeared in "An Inconvenient Woman", a television film based on the novel by Dominick Dunne. She played Flo March, the beautiful but troubled wife of a wealthy businessman, who becomes entangled in a scandalous affair with a Hollywood producer. Directed by Larry Elikann, the film also starred Jason Robards and Jill Eikenberry.
Another memorable role for De Mornay came in the 1992 thriller "The Hand That Rocks the Cradle", directed by Curtis Hanson and co-starring Annabella Sciorra, Matt McCoy and Julianne Moore. De Mornay plays Mrs Mott / Peyton Flanders, a nanny who infiltrates the home of the family that wronged her and seeks to exact revenge on them by manipulating their lives and relationships. De Mornay's chilling portrayal of the duplicitous and dangerous nanny earned her an MTV Movie Award for Best Villain, and helped establish her as a skilled performer in the thriller genre.
REBECCA DE MORNAY 60 today
The Hand That Rocks the Cradle
Mothers Day • The Three Musketeers
Never Talk to Strangers • Backdraft
The Shining • By Dawns Early Light
Salem Witch Trials • Risky Business
Guilty as Sin • Wedding Crashers
Runaway Train • Lords of Dogtown pic.twitter.com/2qpZkxyTVa

— Peter Oxley (@oxley264) August 29, 2019
In 1993, De Mornay starred in the television film "Blind Side", which told the story of a successful businesswoman named Linda Kaines who becomes the target of a stalker. As Linda tries to protect herself and her family, she becomes embroiled in a dangerous game of cat and mouse. Directed by Geoff Murphy, the film also starred Ron Silver and Rutger Hauer.
Two years later, she appeared in the film "Never Talk to Strangers". Directed by Peter Hall and co-starring Antonio Banderas, De Mornay plays Dr. Sarah Taylor, a psychologist who becomes romantically involved with a man suspected of being a dangerous stalker. As their relationship deepens, Sarah must confront the possibility that the man she loves may be more dangerous than she realizes.
In 1999, she appeared in the crime thriller film "Thick as Thieves", as Detective Louise Petrone. The film was directed by Scott Sanders and co-starred Alec Baldwin, Andre Braugher, and Michael Jai White.
The 2000s
Her popularity began declining at the start of the 2000s, and she failed to secure a notable role in the decade. Nevertheless, she starred in the 2000 film "The Right Temptation" as Derian McCall, a successful private investigator. The film revolves around Derian's investigation of a man named Michael, suspected of killing his wife. Her next notable role was in the TV movie "Salem Witch Trials", while in 2007, she played the role of Cissy Yost in the HBO drama series "John from Cincinnati". Created by David Milch and directed by Mark Tinker, the show was set in Imperial Beach, California, and followed a dysfunctional family of surfers.
From 2015 to 2019, she played Dorothy Walker in the superhero TV series "Jessica Jones", while her most recent appearance was in the TV fantasy drama series "Lucifer" as Penelope Decker.
Net Worth
According to authoritative sources, Rebecca de Mornay's net worth is estimated at close to $11 million, as of mid-2023.
Rebecca De Mornay (born Rebecca Jane Pearch; August 29, 1959) is an American actress and producer. Her breakthrough film role came in 1983, when she played Lana in Risky Business.

Posted by Eclectic Ladies on Monday, October 17, 2016
Personal Life, Dating, Married, Husband, Children
Rebecca De Mornay's love life has had its fair share of high-profile relationships. She was involved with actor Harry Dean Stanton in the early 1980s, but the romance was short-lived. Shortly afterwards, she began a passionate love affair with Tom Cruise while filming "Risky Business" in 1982, which ended in 1985. De Mornay married writer Bruce Wagner in 1986, but their marriage lasted only four years, and following her divorce, she briefly dated and was engaged to singer Leonard Cohen, with whom she co-produced an album. De Mornay eventually found love again with actor-turned-sportscaster Patrick O'Neal. They had two daughters together before g their relationship ended with his death in 1994.
As of mid-2023, Rebecca continues to be officially single.
Appearance and Vital Statistics
Rebecca de Mornay has blonde hair and blue eyes. She stands at a height of 5ft 6ins (1.68m), weighs approximately 125lbs (56kgs), with vital statistics of 36-26-36, bra size 34B.