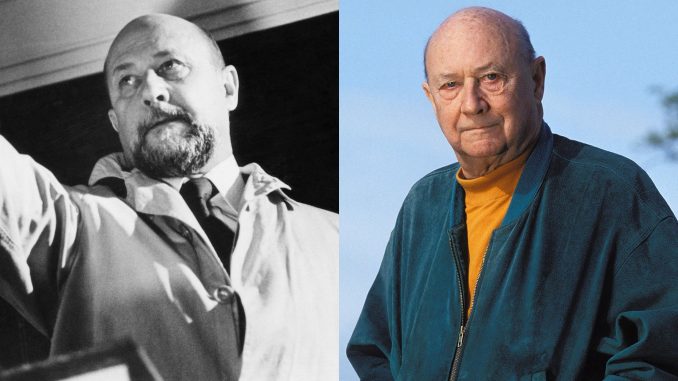 Who is Donald Pleasence?
Donald Pleasence was a British actor who appeared in more than 200 film and TV roles in his career, but is perhaps best remembered as Dr. Sam Loomis in the horror franchise "Halloween", in addition to numerous other notable roles that he secured during his career.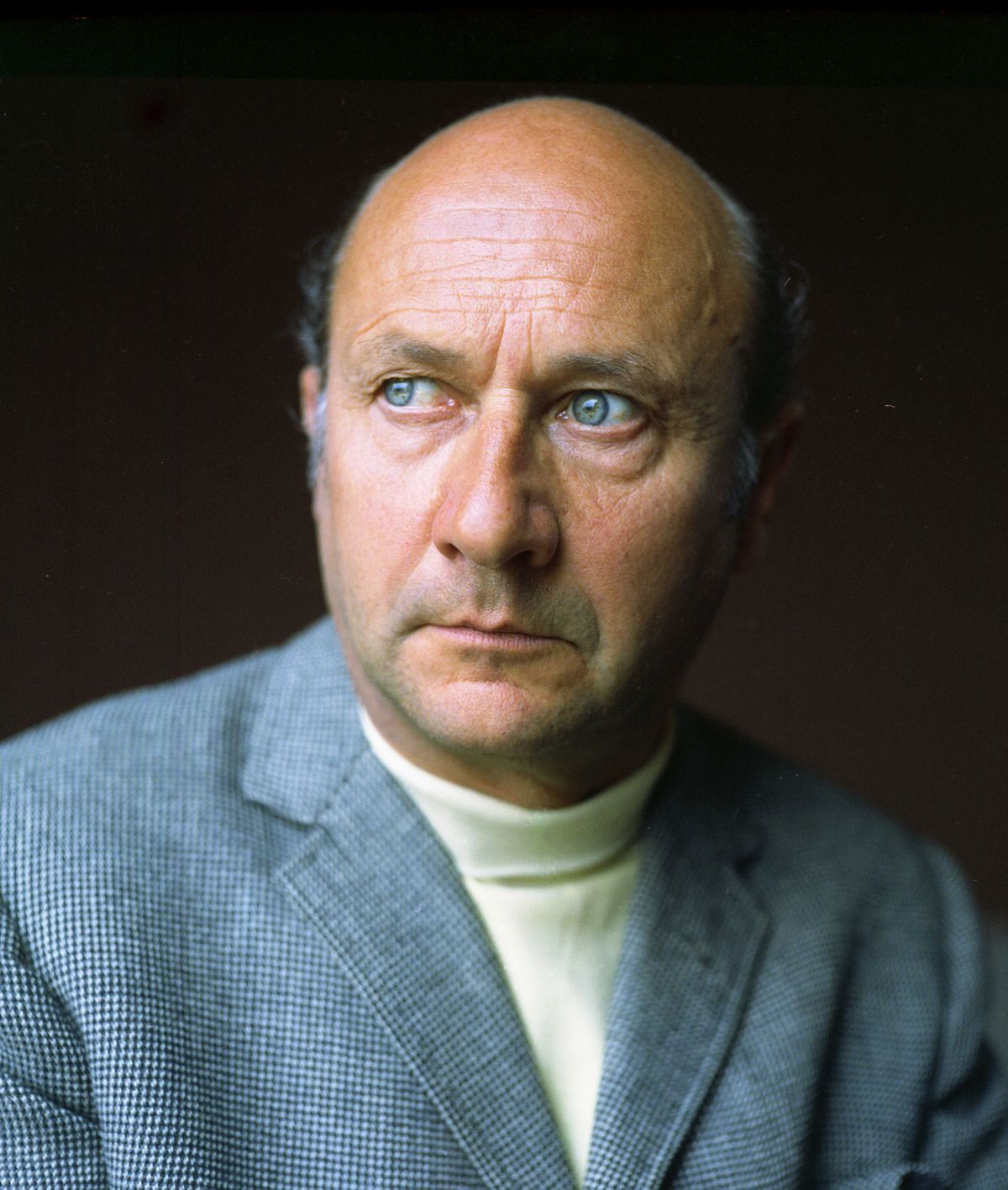 Donald Pleasence Wiki: Age, Childhood, and Education
Donald Henry Pleasence was born on 5 October 1919, in Worksop, Nottinghamshire, England. His father, Thomas Stanley Pleasence, was a railway stationmaster, and his mother Alice was a keen amateur actress.
Pleasence attended Ecclesfield Grammar School in Sheffield, and then worked as a clerk at Swinton railway station. However, he wanted to become a professional actor and in 1939 joined the Jersey Repertory Company. Unfortunately, when war broke out he had to join the army. He initially refused, but eventually joined the Royal Air Force in 1940 after the bombing of London.
He served until the end of World War II, and was held as a prisoner of war in a German camp for several months before war's end.
Stage Career
Pleasence then returned to acting, and worked in repertory theatre companies in Birmingham and Bristol. Throughout the 1950s, he appeared on stage as Willie Mossop in Hobson's Choice at the Arts Theatre in London in 1952, and in 1956 as Dauphin in "The Lark", a play by Jean Anouilh. In 1960, Pleasence received critical acclaim for his performance as the tramp in Harold Pinter's "The Caretaker" at the Arts Theatre, which he reprised in a 1990 revival.
Pleasence continued to work in theatre during the 1960s, including performances in Anouilh's Poor Bitos from 1963 to 1964, and Robert Shaw's "The Man in the Glass Booth" in 1967, and won the London Variety Award for Stage Actor of the Year in 1968 for his role in the latter. In 1970, Pleasence appeared in a double bill at the Duchess Theatre, of Pinter plays "The Basement" and "Tea Party".
🇬🇧 WW II uncovered The Real Life Great Escape: Donald Pleasence and the Royal Air ForceA one-time conscientious…

Posted by WW II uncovered on Saturday, August 6, 2022
Television Career
David made his on-screen debut was in the television film "The Dybbuk", while his first major role was in the British comedy-drama film "The Beachcomber" (1954), directed by Muriel Box and starring Donald Sinden, Robert Newton, Glynis Johns and Paul Rogers.
The same year, he was seen as Syme in the BBC version of the "1984", based on the novel by George Orwell, then from 1956 to 1958, he portrayed Prince John in the ITV series "The Adventures of Robin Hood".
Before the decade ended, Donald also starred as Hurst in the film "Look Back in Anger" (1959).
He enjoyed massive success throughout the '60s, appearing in both horror and comedy films, while also working on a number of TV series.
He also made two appearances in the British spy series "Danger Man" alongside Patrick McGoohan in 1960 and 1961, while in 1962, he made his American TV debut in "The Twilight Zone".
In 1963 he starred as Dr. Crippen in the film of the same name, about an American homeopath and salesman who was convicted and executed for the murder of his wife. Three years later, he starred in the mystery-thriller film "Eye of the Devil", directed by J. Lee Thompson and starring Deborah Kerr, David Niven, and Sharon Tate in her film debut.
The same year he starred in the sci-fi action adventure film "Fantastic Voyage", co-starring Raquel Welch, Edmond O'Brien and Stephen Boyd, which follows a submarine crew shrunk to microscopic size and goes into the body of a scientist whose brain is damaged, and they are tasked to repair it. He then went straight into "The Great Escape" as 'The Forger', with a multitude of stars depicting the huge escape of Allied prisoners from a German POW Camp.
In the 1967 James Bond film "You Only Live Twice", Donald Pleasence played the iconic role of Ernst Stavro Blofeld, the head of the terrorist organization SPECTRE, one of the most recognizable villains in the James Bond franchise, known for his distinctive bald head, scarred face, and white Persian cat.
In the film, Bond is sent to Japan to investigate the disappearance of American and Soviet spacecraft, which are being held captive in a secret SPECTRE base hidden inside a volcano. It is there that Bond comes face to face with Blofeld for the first time.
On this day in 1966, Donald Pleasence had his first day shooting as Blofeld for YOU ONLY LIVE TWICE. pic.twitter.com/mPDZDHhAgG

— James Bond (@007) November 21, 2021
Rise to Prominence
Donald received wide praise for his portrayal of a Bond villain and continued his career in a stunning fashion. In 1972, he was Thomas Cromwell, a powerful statesman who served as chief minister to King Henry VIII of England in the biopic "Henry VIII and His Six Wives". The following year, he was Malachi, a reclusive scavenger in the film "Malachi's Cove", based on the short story by Anthony Trollope, co-starring Veronica Quilligan.
Two years later, he was Lucas Deranian in the Disney film "Escape to Witch Mountain", co-starring Kim Richards and Ike Eisenmann.
Donald next played the role of Pontius Pilate in the 1976 film "The Passover Plot", a biblical drama that explores the controversial theory that Jesus deliberately faked his own death and resurrection, with co-stars including Zalman King, Dan Hedaya, and Harry Andrews.
In the 1978 horror film "Night Creature", Pleasence played the role of Axel MacGregor, a wealthy landowner who becomes the target of a vengeful swamp creature after he allows his land to be developed and destroyed, with co-stars including Nancy Kwan and Rossano Brazzi.
"Halloween" Franchise Success
Pleasence's performance as Dr. Sam Loomis in the 1978 horror classic "Halloween" is widely regarded as one of the defining roles of his career. Pleasence plays the role of Dr. Loomis, a psychiatrist who has been treating Michael Myers since he was a child, and who becomes convinced that Myers is a dangerous and unstoppable force of evil.
He went on to appear in "Halloween" sequels, and the archive footage of Donald portraying Dr. Loomis was used for the latest "Halloween Kills" in 2021.
Career in the '80s and '90s
He continued to work in a variety of genres through the 1980s and '90s. One of Pleasence's most notable roles from this period was in the 1981 film "Escape from New York", directed by John Carpenter, in which Pleasence plays the President of the United States, who is kidnapped and held hostage in the maximum-security prison of New York City. The film also starred Kurt Russell as the main protagonist Snake Plissken, and featured a talented ensemble cast including Lee Van Cleef, Ernest Borgnine and Adrienne Barbeau.
Pleasence also appeared in another John Carpenter film, the 1987 horror movie "Prince of Darkness". In this film, Pleasence plays a priest who investigates a mysterious cylinder containing a swirling green liquid that turns out to be a gateway to hell. The film starred Donald's daughter Angela Pleasence, as well as Jameson Parker and Lisa Blount.
In addition to his film work, Pleasence also made numerous appearances on television in the two decades. He appeared in several made-for-TV movies, including the 1988 film "The Great Escape II: The Untold Story", in which he reprised his role as Flight Lieutenant Colin Blythe "The Forger" from the classic 1963 film.
His last on-screen appearance was in the horror-mystery film "Fatal Frames" (1996), with Stefania Stella, Rick Gianasi and David Warbeck in the lead roles.
Net Worth
According to sources, Donald Pleasence's net worth was estimated at $10 million at the time of his death.
Personal Life, Marriage, Wife, Children
Donald was married four times. His first wife was Miriam Raymond, from 1941 to 1958, with whom he had two children. From 1959 to 1970, he was married to Josephine Crombie, with whom he also had two children.
From 1970 until 1988, he was married to Meira Shore, with whom he had one child, while his fourth wife was Linda Kentwood, with whom he was married from 3 January 1989 until he died in 1995.
Donald Pleasence passed away on 2 February 1995 in Saint-Paul-de-Vence, France, from complications of heart failure after he had a heart valve replacement surgery; he was 75 years old. His remains were cremated.