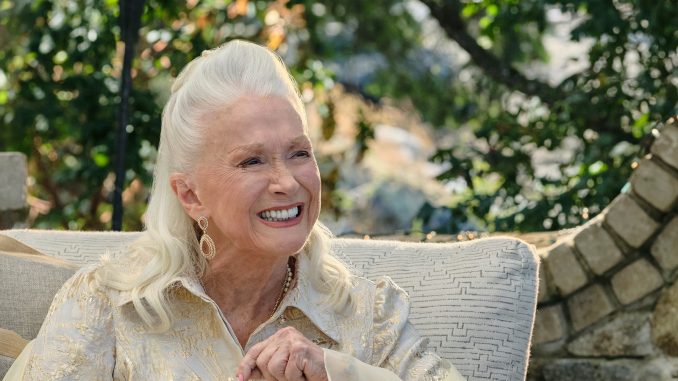 Who is Diane Ladd?
American actress Diane Ladd was born as Rose Diane Ladner in Laurel, Mississippi USA, on 29 November 1935, making Sagittarius her zodiac sign. She's had roles in close to 150 movies and TV series, but is probably still known best for portraying Marietta Fortune in the 1990 crime comedy movie "Wild at Heart", written and directed by David Lynch, and which starred Nicolas Cage, Laura Dern and Willem Dafoe. It follows lovers Lula and Sailor as they're running away from assassins hired by Lula's mom, as she wants Sailor dead; the film won five of its 17 award nominations, including an Oscar nomination for Best Actress in a Supporting Role for Diane.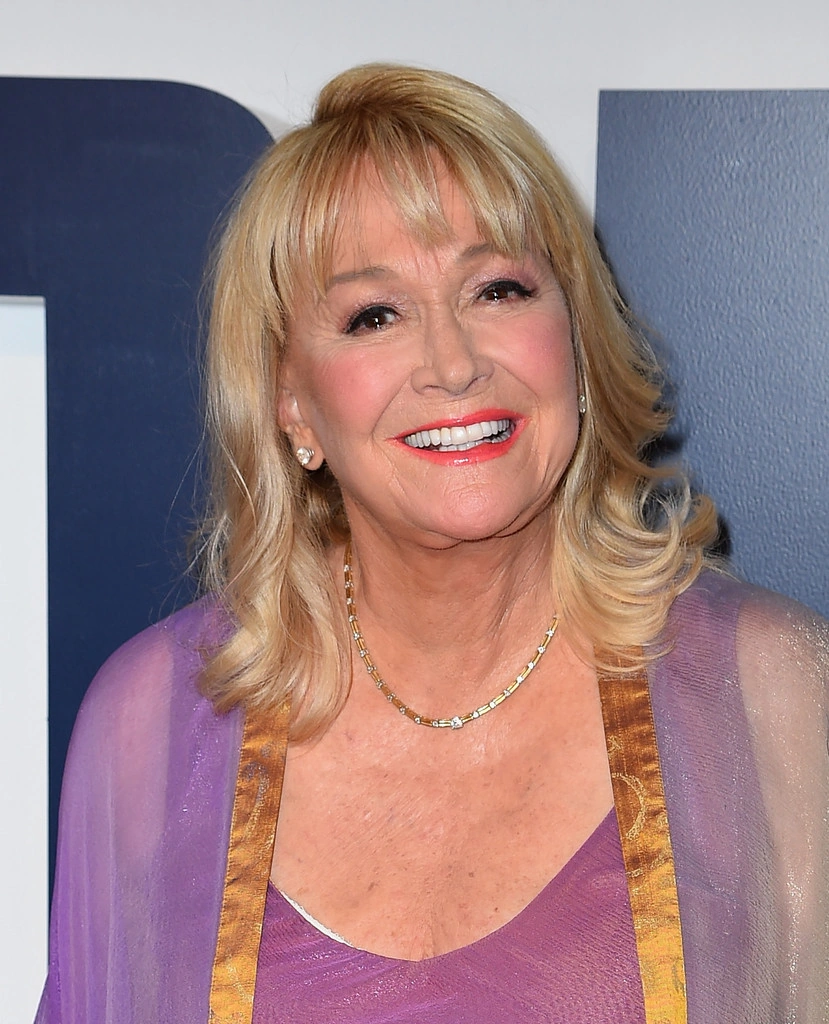 Education and early life
Diane was raised in Meridian, Mississippi as an only child, by her father Preston Paul Ladner who was a veterinarian, and mother Mary Bernadette Ladner (nee Anderson) who was an actress; Diane's related to the late American musician, poet and author Sidney Clopton Lanier, and the late American playwright and screenwriter Thomas Lanier Williams III.
She was 13 when she made her debut TV series appearance, playing Vera in the 1949 episode "The Small of Death" of the drama "The Big Story". Diane spent the following five years focused on her education, matriculating from a local high school in 1954, and then focusing on her acting career rather than enrolling at college.
Roles in TV series
The second half of the '50s saw Diane appear in an episode of a couple of TV series, such as the comedy "Stanley", the crime drama "Decoy", and the crime action "The Walter Winchell File".
From 1964 through 1967, she played Bonnie May Haley in the popular western "Gunsmoke", which starred Milburn Stone and James Arness, and was created by Clyde Ware and Charles Marquis Warren. It follows the life of Dodge City's Marshal Matt Dillon, the series aired from 1955 through 1975 and won 15 of its 39 award nominations. Some of Diane's other roles in the '60s were in the crime mystery "Ironside", the adventure "Then Came Bronson", and the western "The Big Valley".
She appeared in only two TV series in the '70s: the 1975 episode "General Delivery" of the drama "Movin' On", and three episodes of the 1976 crime drama "City of Angels".
In 1981, Diane played Belle Dupree in 23 episodes of the popular comedy "Alice", created by Robert Getchell, and which starred Linda Lavin, Vic Tayback and Beth Howland. It follows the life of an aspiring singer who's working at a diner, and the series won 10 of its 32 award nominations. The remainder of the decade saw Diane appear in an episode of the adventure family comedy "Faerie Tale Theatre", the romantic comedy "The Love Boat" and the crime mystery comedy "Father Dowling Mysteries".
Diane Ladd (Nora Griswold)THEN: The mother of actress Laura Dern and ex-wife to actor Bruce Dern, Diane Ladd played…

Posted by Entertainment Weekly on Sunday, December 6, 2015
What marked the '90s for her was perhaps portraying Louise Burdette in the popular romantic comedy "Grace Under Fire", created by Chuck Lorre, and which starred Brett Butler, Casey Sander and Kaitlin Cullum. It follows recovering alcoholic Grace who's struggling to raise her three children all by herself, the series aired from 1993 through 1998, and won seven of its 29 award nominations.
In 2004, Diane portrayed the lead character Sally Druse in all the 15 episodes of the fantasy horror "Kingdom Hospital", created by Stephen King, and which also starred Jamie Harrold and Bruce Davison. It follows the staff of a hospital in Maine as they're steadily learning about the supernatural occurrences at the hospital; the series won two of its 13 award nominations. The 2000s also saw Diane appear in an episode of the drama "Christy: Choices of the Heart", the crime mystery "Cold Case" and the romantic drama "ER".
Most recently, from 2016 through 2022, Diane portrayed Nell O'Brien in the popular family drama "Chesapeake Shores", which starred Barbara Niven and Meghan Ory, and was created by John Tinker. It follows a woman who's moved back to her hometown, wanting to help her sister with her failing inn, and the series won one of its 14 award nominations.
Roles in movies
Diane's debut film role was playing Bit Part in the 1961 drama "Something Wild", while some of her following roles were in the 1962 comedy "40 Pounds of Trouble", the 1966 action thriller "The Wild Angels" and the 1969 comedy "The Reivers".
The year 1973 saw her play Maggie in the popular crime action "White Lightning", directed by Joseph Sargent, and which starred Burt Reynolds, Jennifer Billingsley and Ned Beatty; it follows a federal agent who's teamed up with a former convict in an attempt to break up a moonshine ring. The remainder of the '70s saw Diane appear in the 1974 romantic drama "Alice Doesn't Live Here Anymore", the 1976 family drama "Addie and the King of Hearts" and the 1978 drama "Thaddeus Rose and Eddie".
What marked the '80s for her was perhaps portraying Etta in the 1987 crime thriller "Black Widow", directed by Bob Rafelson, and which starred Debra Winger, Theresa Russell and Sami Frey. It follows a federal investigator as he's trying to catch a woman who keeps killing her husbands and taking the inheritance.
Some of Diane's notable performances in the '90s were in the 1992 horror mystery "Forever", the 1996 comedy "Citizen Ruth" and the 1998 western "The Staircase".
In 2002, she portrayed one of the main characters Regina Van Praagh in the crime science fiction "Living with the Dead", directed by Stephen Gyllenhaal, and which also starred Ted Danson and Mary Steenburgen. It follows a man who's having visions of dead people, and is now helping a local detective catch a serial killer; the film was nominated for four awards. Diane could then have been seen appearing in the 2003 family mystery "Charlie's War", the 2005 biographical sports drama "The World's Fastest Indian" and the 2009 comedy "American Cowslip".
She portrayed Mamma in the 2014 comedy "Just Before I Go", which Courteney Cox directed, and which starred Seann William Scott and Olivia Thirlby; it follows a young man who's contemplating suicide, and has thus travelled to his hometown to make amends.
Some of Diane's most recent film roles have been in the 2021 historical romantic drama "Charming the Hearts of Men", the 2022 family drama "Gigi & Nate" and the 2022 drama "Isle of Hope".
Other credits
Diane wrote and directed the 1995 comedy movie "Mrs Munck".
She received special thanks for the short documentary movies "Love, Death, Elvis & Oz: The Making of 'Wild at Heart'", "Specific Spontaneity: Focus on Lynch" and "Second Chances: The Making of 'Alice Doesn't Live Here Anymore'", all released in 2004.
Some of Diane's recent talk-show appearances have been in "Celebrity Page", "The Hollywood Moment at Home Edition" and "Live with Kelly and Mark".
Awards and nominations
Diane's won 11 of her 23 award nominations; some of her wins include a 1981 Golden Globe for Best Supporting Actress in a Series, for "Alice", a 1992 Film Independent Spirit Award for Best Supporting Female and a 1992 Yoga Award for Worst Foreign Casting, both for "Rambling Rose".
She's been nominated for two more Oscars besides for "Wild at Heart": in 1975 for Best Actress in a Supporting Role, for "Alice Doesn't Live Here Anymore", and in 1992 for Best Actress in a Supporting Role for "Rambling Rose".
Diane received her own star on the Hollywood Walk of Fame on 1 November 2010.
Love life and marriages
Diane's married thrice. Her first husband was American actor Bruce MacLeish Dern, who's had roles in close to 200 movies and TV series, and was nominated for two Oscars in 1979 and 2014, for his performance in "Coming Home" and "Nebraska", respectively. The two married in 1960, and Diane gave birth to their daughter Diane Elizabeth Dern on 27 November of the same year, however, she died when she was only 17 months old, after falling into their home's pool and hitting her head, leading to a massive brain hemorrhage. Diane gave birth to their second daughter Laura Dern on 10 February 1967, and she's become a famous actress, appearing in over 100 movies and TV series, and winning a 2020 Oscar for Best Performance by an Actress in a Supporting Role, for "Marriage Story". Diane and Bruce divorced in 1969.
From 1969 through 1976 (some sources state from April 1973), Diane was married to American non-celebrity William A. Shea Jr.
Since 14 February 1999, she's been married to her third husband, American businessman Robert Charles Hunter.
Interesting facts and hobbies
Diane's played mother to her real-life daughter Laura in four movies, including "Daddy and Them", "Wild at Heart" and "White Lightning", as well as in the series "Enlightened".
She's a certified nutritionist and psychologist.
Diane was passionate about music in her 20s and 30s, and was a member of the New York City's choir Copacabana in the 1950s.
She has two grandchildren, as her daughter Laura gave birth to her and her now-former husband Ben Harper's son Ellery Walker Harper on 10 August 2001, and to their daughter Jaya Harper on 28 November 2004.
Diane's active on Instagram and is followed by close to 15,000 people, while she's posted over 110 pictures and videos onto the network.
One of her favorite actresses is Meryl Streep, and some of Diane's favorite movies include "Into the Woods", "The Deer Hunter" and "August: Osage County".
https://t.co/snXYazJ86f pic.twitter.com/BgZ5thdOf9

— Diane Ladd (@Diane_Ladd) April 7, 2023
Health issues
Back in 2018, a doctor diagnosed Diane with pneumonia and gave her a year to live; he believed that her pneumonia was caused by poisonous gasses from her neighbors' farms. Diane's daughter Laura transferred her to another hospital, where it was revealed that she had been misdiagnosed, and Diane went on to make a full recovery.
Height, eyes and wealth
Diane's age is 87. She has brown eyes and grey hair, is 5ft 7ins (1.7m) tall and weighs around 145lbs (65kgs).
Diane's net worth's been estimated at over $10 million, as of May 2023.