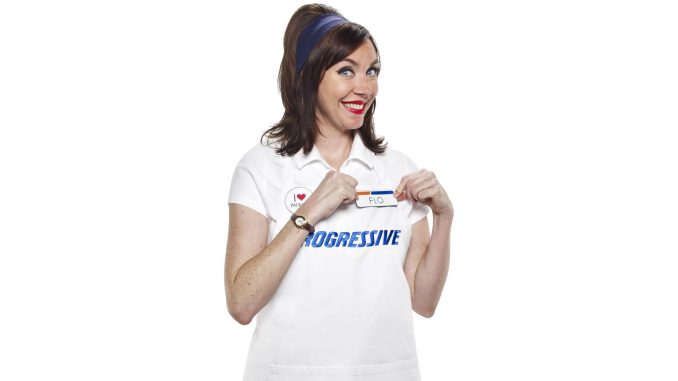 Who is Stephanie Courtney?
Stephanie is an American actress and comedian, best known for her role as "Flo" in a series of popular television commercials for Progressive Insurance, and as a member of the improv comedy group Groundlings.
— Stephanie Courtney (@PROGRSTHEPHANIE) November 6, 2015
Stephanie's Wiki: Age, Childhood, and Education
Stephanie Courtney was born on 8 February 1970, in Stony Point, New York, USA. She was raised in a family of three children, by their parents a high school history teacher and a singer/voice teacher. However, there's no information available publicly about her siblings.
She matriculated from North Rockland High School then enrolled at Binghamton University. While there, she played Elizabeth Proctor in "The Crucible", then after graduating with a degree in English, she moved to New York City, where she studied acting at the Neighborhood Playhouse.
Ultimately, she moved to Los Angeles, where she lived with her sister, actress Jennifer Courtney, and the two created the sketch "Those Courtney Girls", which they performed at the Aspen Comedy Festival.
Career Beginnings
Ultimately, she joined the training program of the improvisational and comedy sketch group The Groundlings, and in 2004 she officially became a member of the 30-person main company. Before her career got going, she held several odd jobs to support herself, including catering.
Her first on-screen appearance was in the TV series "Mr. Show with Bob and David" in 1998, and in 2002 she was in the TV comedy series "Everybody Loves Raymond". In 2003 she starred in the comedy film "Melvin Goes to Dinner", while in 2007, she starred as Sara in the comedy film "The Brothers Solomon", directed by Bob Odenkirk.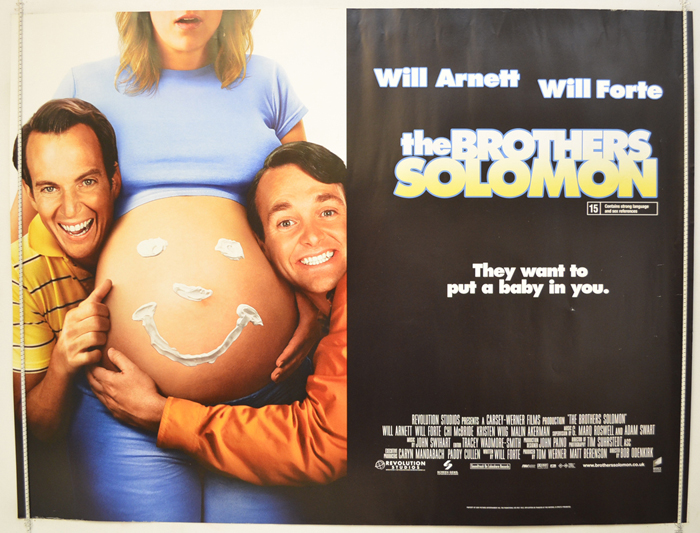 Rise to Prominence
The same year, Stephanie appeared in the romantic comedy film "The Heartbreak Kid" as Gayla, the best friend of the female lead, Miranda.
Moreover, she was seen as Marge in the popular series "Mad Men", while in 2008, she rose to stardom when she originated the role of Flo in the series of commercials for Progressive Insurance. Stephanie's portrayal of Flo in television and radio commercials has become one of the most recognizable and successful advertising campaigns. Since 2008 when she first appeared, Stephanie has made more than 100 appearances as Flo, and become known for her comedic timing, upbeat personality, and distinctive retro hairstyle.
Over the years, the commercial has expanded and now includes a number of other characters, including those played by Natalie Palamides, Holly Austin, and Jim Cashman, various storylines, and spin-offs, but Flo is still the central figure of the campaign.
Her success in the role has led to numerous accolades, including a nomination for a Screen Actors Guild Award for Outstanding Performance by an Ensemble in a Comedy Series in 2012.
In addition, Stephanie has portrayed several other notable characters. She's mainly guest-starred in a number of popular TV series. In 2010 she was seen as Denise in the TV series "Sons of Tucson", and also appeared in "House" as Claire, while in 2014, she played Eleanor in one episode of the TV series "2 Broke Girls".
The same year, Stephanie appeared in four episodes of the critically acclaimed TV romantic comedy-drama series "You're the Worst", about two toxic people who fall in love, starring Chris Geere, Aya Cash and Desmin Borges, and continued with one-time appearances in "In-Between" in 2015, "Major Crimes" in 2016, while in 2017 she was Cathy Gile in the TV comedy-drama film "Girlfriend's Day", starring Bob Odenkirk, Amber Tamblyn and Stacy Keach.
In 2018 she secured the role of Essie Karp in the popular ABC sitcom "The Goldbergs", and has so far appeared in 31 episodes of the critically acclaimed series, set in Jenkintown, Pennsylvania, that follows the antics of the titular family, which consists of the overbearing matriarch Beverly Goldberg played by Wendi McLendon-Covey, her husband Murray played by Jeff Garlin, and their three children, Erica (Hayley Orrantia), Barry (Troy Gentile), and Adam, portrayed by Sean Giambrone.
She is currently working on the upcoming TV comedy series "Wags to Riches".
Work with Groundlings
Since becoming an official member of the famous improv comedy group, she has worked on a number of shows and plays, including "The Not Inappropriate Show", which also features Bob Odenkirk, Greg Worswick, Ashley Padilla and others, then "Hofoco Show" in which she appears alongside Jordan Black, Cedric Yarborough, Andrew Friedman Kyle Mooney among others, and the puppet show "The Glorious Ladies of Puppetry meet The Glorious Ladies of Groundlings", which features an ensemble cast of Peggy Maltby Etra, Candace Brown, Sarah Sarang Oh, Roxana Ortega, and others, directed by Colleen Smith.
Net Worth
According to authoritative sources, Stephanie Courtney's net worth is estimated at over $6 million as of early 2023.
Personal Life, Dating, Married, Husband, Children
During her early years at the Groundlings, Stephanie met her future husband, Scott Kolanach. He works as a lighting director for the aforementioned improve group, and his credits include the drama film "Janeane from Des Moines", which starred Michele Bachmann, Jill Bartlett, and Zachary Barton.
Stephanie and Scott married on 25 November 2008 and since then have welcomed a son born in 2010, but they haven't revealed his name.
Appearance and Body Measurements
Stephanie Courtney has dark brown hair and blue eyes. She stands at a height of 5ft 8ins (1.73m), weighs approximately 130lbs (60kgs), with vital statistics of 34-26-34, and bra size 38B.
Facts and Trivia
Stephanie Courtney isn't active on social media and rarely talks about her personal life in the media.
Portraying Flo has garnered her massive financial gain – according to some reports, she earns around $500,000 a year just from her engagement to Flo, who although Flo known for her quirky personality, Stephanie has said that she isn't like that at all, and is quite the opposite of Flo. The popularity of Flo has brought the unbreakable duo into the video game "ModNation Racers" (2010).
She has said that seeing the play "The Pirates of Penzance" on Broadway for Christmas as a child inspired her to pursue acting.