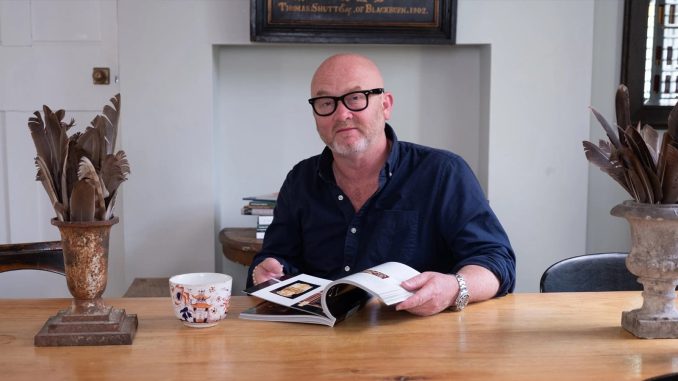 Turning forgotten, seemingly valueless pieces of anything into valuable, beautiful-looking items is not an art easily mastered by anyone, except if your name is Drew Pritchard. Ever since the premiere of his show "Salvage Hunters", Drew has continued to find and recover some of the most beautiful artifacts in the UK and the rest of Europe, whether these are centuries-old or modern ones.
There's a lot of work behind Drew's treasure-hunting escapades, but how exactly does everything become possible? Stay here to take a look into the processes and detailed work which have turned Drew into one of the most popular antique traders around the world, from his beginnings, how he became a dealer, his businesses, methods, and current and future projects and TV shows.
Hello everyone; just wanted to wish you all a Happy Christmas and New Year. I know for many, this will be a difficult…

Posted by Drew Pritchard Architectural Antiques on Monday, December 20, 2021
Drew's Beginnings
Before getting into the details about Drew Pritchard's current career as an antique and decorative items trader, it's mandatory to know how he started in the industry.
Drew's love for everything old was inherited from his father, an antique collector who owned everything from old cars to musical instruments, all of it stored in the family's house in Glan Conwy, in North Wales. This set an example for the young Drew, who at only 11 years old was completely convinced that he wanted to be an antique dealer, as he confessed in an article for Homes & Antiques in 2022.
Nonetheless, the value of antiquities didn't attract Drew right away; it was the thrill of finding broken and scattered items and bringing them to life what motivated him to go on item-hunting trips into the countryside with his best friend John Tee, nowadays known by the "Salvage Hunters" audience as Tee. The kids would collect as many items as they could to sell them for pennies, then spending their earliest earnings on sweets.
Learning & Business
Having found his path in life at such an early age, after finishing school, Drew didn't hesitate in taking an apprenticeship in glass restoration. Growing used to this field was a great career start for him, who later started a small business which received everything from old window glasses to doors, and other items people would waste away otherwise.
As Drew wrote in a 2022 column, back in the day his business depended purely on an ad he put in a local newspaper, his old VW Beetle, and the solidarity of his parents for letting him set up his office in their front yard.
His knowledge of glass restoration helped Drew in identifying the good items brought to his shop, making a living out of it by selling them for around £4 to a trader. Surprisingly, it was that same trader who later advised Drew to take his glass windows to art fairs in other cities, and sell each for £10, resulting in Drew making so much more money than he had ever earned so far, by closing deals totslling thousands of pounds in only one morning.
From then on, Drew learned the art of trading all types of decorative items, with both local and international art traders.
Hola from Spain … @Teeinavan and I are filming a special buying trip due out later this year… it's great to back in Europe buying…. But .. 2 words … "hot" & "very"
Dx @QuestTV @curvemediatv @DiscoveryUK more pics to follow as we travel 👋🫡 pic.twitter.com/v9mEaXMoJD

— Drew Pritchard (@DrewPritchard) June 9, 2022
How Does He Know What He Wants?
Improving a skill is usually the combination of experience, hard work, and a bit of luck. It's the same case for Drew Pritchard, whose beginnings in the art and antiquity trading industry were a matter of being in the right place at the right time, but also putting lots of effort into it, to get where he wanted.
Nowadays, Drew's treasure-searching adventures are driven by the knowledge he's acquired over decades, and his developed sense of simply knowing what is right: 'I just have to have something. It's a Christmas-morning feeling. I have an imaginary house in my head, and when I see things, I put them in it,' he said in an interview with Homes & Antiques in 2023.
Given that Drew isn't very strict regarding the object's age or value, he doesn't consider himself an antique trader per se. Nevertheless, some details such as the patina, the proven authenticity of an item, and whether these are sold in a complete set or individually also play a huge role in Drew's purchase choices. It's a mix of passion and experiences what makes him so great at what he does.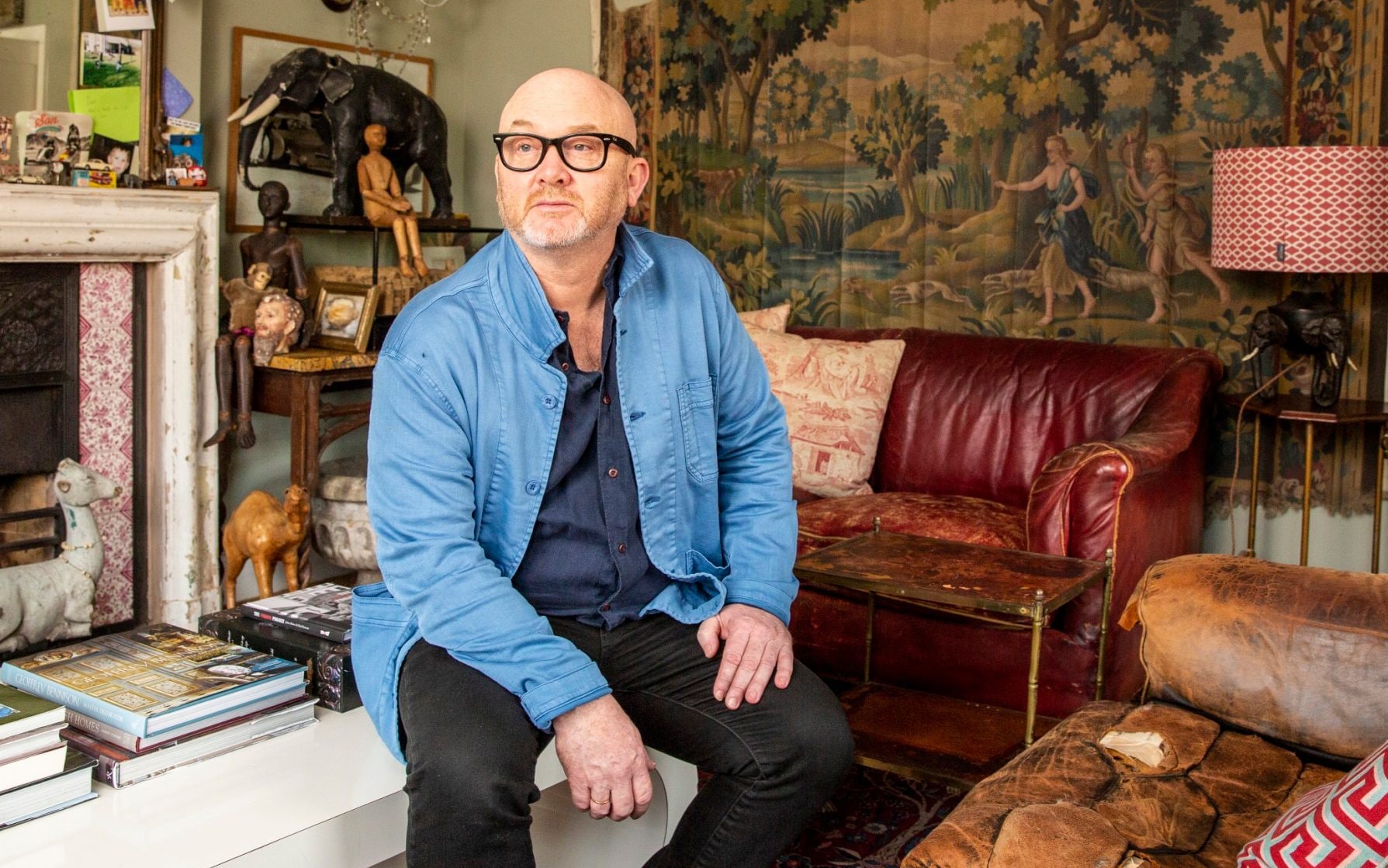 Difficulties Of The Job
While there's no doubt that antiquity hunting is a visibly exciting career for those involved with it, there's also a certain degree of uncertainty when it comes to it.
Drew's early years in the business were spent sleeping in his van, after traveling for hours or days, just to be the first one to enter an antiquity fair, or visit a private collection.
Though the effort was always compensated by the amazing feeling of finding something that no one else could, it was also enduring at times, leading Drew to refrain from putting his safety at risk 13 years into the business: 'I only stopped when, at 36 years old, I awoke one morning to find that a leak from the roof had frozen on my head in a solid ice drip', he recalled in a 2022 article, explaining the reason he stopped sleeping in his van.
Though nowadays Drew takes his job more slowly and so with more care, that doesn't stop him from going to great lengths in his job. Some of his wildest treasure-hunting adventures include a days-long boat trip to buy a couple of lamps which left him stranded on an unknown island, or unearthing a rare Volkswagen pick-up truck from his friend's backyard.
All in all, no one can say Drew's job is easy, but it's also visibly entertaining.
Cars & Design
Though "Salvage Hunters" audiences are used to seeing Drew going anywhere he needs to find furniture, glasses, or antique rugs, he's deeply interested in a wide variety of other items.
One of Drew's biggest passions is cars, to the point where started a second business around it. Founded in 1987, DP Classics is an automotive dealership centered on classic or exotic vehicles, which takes Drew's hobby of turning so-called junk into functional and valuable everyday items to another level.
Drew now owns an extensive classic car collection, his favorites being 1950s and 1960s Volkswagens. His passion comes from his childhood in North Wales, when he was driven around by his parents in barely functional cars, and started shaping into something else by the time he bought his first car at 15 years old. So far he's owned around 100 cars, some of which he regrets ever selling.
Another one of Drew's biggest loves is industrial design, a field he grew to admire from the day he was an intern at the glass window restoration shop. Some of Drew's biggest influences are Bauhaus designer Christian Dell, and English furniture and lighting pieces from the Industrial Revolution and early 20th century, which he restores and sells to interior designers
Drew's passion for cars and design is deeply explored in "Salvage Hunters" spin-offs "Classic Cars" and "Design Classics".
Path On TV
Drew Pritchard's debut on TV was the result of an accidental event. Back in 2010, Drew was casually reading the Antiques Trade Gazette when came upon an advertisement which immediately caught his attention. As he recalled in a 2017 interview with Telegraph UK, the ad posted by a local production company stated that they were looking for a van-owning man who 'wanders around the country to demolition sites'.
Knowing right away he was the man they were looking for, Drew contacted the company and a year later his show "Salvage Hunters" had a premiere date set, and was ready to film.
Premiered in November 2011 with a 10-episodes per season format, the show became a total success in no time, and even won a National Reality TV Award in 2017 in the category of Best Business Show.
So far, "Salvage Hunters" has premiered 17th seasons on Discovery UK and internationally, and spawning several spin-off series, such as "The Restorers", "Bitesize" and "Best Buys".
While "Salvage Hunters" impressive feats aren't a surprise for those who enjoy seeing the adventure trips of Drew, his best friend Tee, and the work done by the shop's staff, all of that success was unexpected by Drew. Nevertheless, even if it becomes overwhelming at times, appearing on TV is a motivator for him to improve his job every day, as he said in the same interview.
New Store & Future
Drew Pritchard Conwy-based antiquity shop is famous for many reasons, but in recent years things changed a little for the treasure hunter and his work team.
As Drew announced on the business's social media in May 2022, he shut down his old showroom to move to 'new pastures', but no new location was ever announced afterwards, and all the sales have remained online since then. Drew's business move doesn't seem to have affected the show negatively, as seen during the 17th season released in 2023.
As well, Home & Antiquity reported in 2023 that Drew had sold the Conwy home he bought and renovated by himself in 1995, but whether he'll be moving out of town or is planning on staying is unclear.
While the reason behind these changes in Drew's life is unknown, he's been working non-stop on other projects. In early 2022, he launched an English Regency-inspired furniture line with the brand Barker and Stonehouse, on top of releasing his book "How Not to Be an Antiques Dealer" in 2023.
All in all, it's great to see how Drew Pritchard passed from being a kid fascinated with fixing-up old items to becoming a renowned person in the antiquity business worldwide, along with overcoming all the difficulties and challenges that the job demanded from him.
Regardless of where these new pastures take Drew in the future, it's great to see how he's left such an important mark in his field.