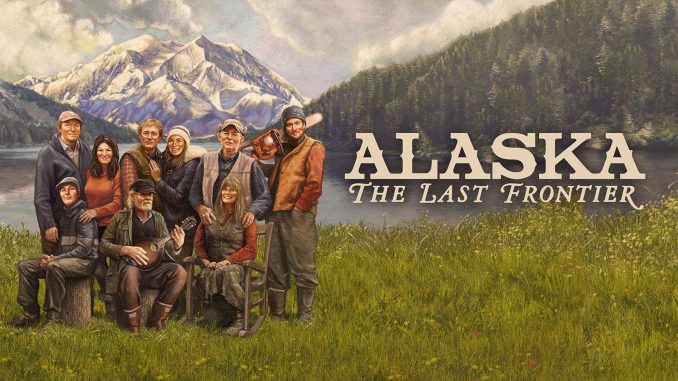 A life off the grid might seem idyllic for some and a complete nightmare for others, but there's no denying that the concept causes curiosity and awe equally in those who come across it. In the case of the Kilcher family from "Alaska: The Last Frontier", it's their alternative lifestyles and sense of belonging to their home which has captivated the hearts of viewers for several years.
Just as any other TV family, the Kilchers aren't strangers to dramas and unbelievable stories, some of which their audience has no idea about, but what exactly are those secrets about?
Stay with us to know all about the lifestyle of the Kilchers, including their most well-kept mysteries about their family, their current life, and all the things which make them one of the greatest not-so-common clans to ever be featured on TV.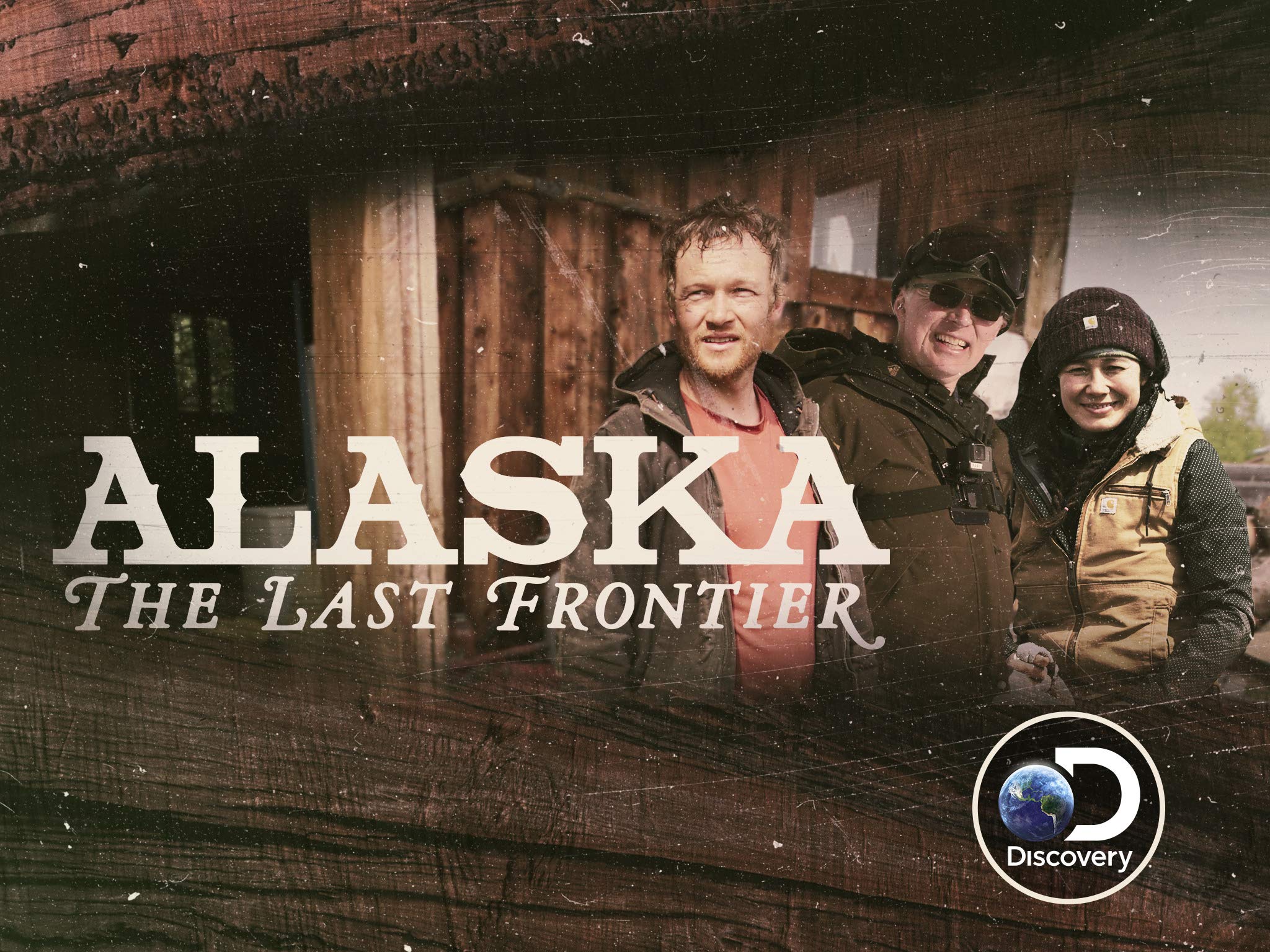 How Did They Get To Alaska?
While "Alaska: The Last Frontier" offers its audience a big insight into what it's like to live off the grid away from civilization, there are still lots of questions regarding the family's life before the show.
The story of how the Kilchers established in Alaska started in 1936, when an archeologist and journalist named Yule Kilcher moved from his native Switzerland to the US, setting up his home outside of Homer, in Alaska. He came closer to his original idea of creating a community when he was given 160 acres of land by the government, following the then-active national Homestead Law – his land was later increased in size to 660 acres, about 300 hectares
In 1941, Yule married Ruth, a Swiss poet and singer who had lived in the US for a while. The couple welcomed eight children, including future "Alaska: The Last Frontier" stars Atz and Otto. In his mission to convince others to adopt an out-of-the-box, sustainable life in Alaska, Yule documented his family's homesteading lives as they harvested, fished and hunted for food, while not having electricity or plumbing.
The movies filmed by Yule turned out to be some of the earliest homestead documentaries ever produced, showing these during his brief returns to Europe in the late 1940s and 1950s. One of these documentaries was "The Last Frontier", which gave its name to the show we all know nowadays.
The Family Keeps The Land
Several decades have passed since the first Kilcher was established in Alaska's Kachemak Bay area, but time hasn't changed a lot of things for the family. For one, the land granted back then to the patriarch Yule remains the same size, as in 1990 he set up the Kilcher Homestead Trust to maintain it undivided and preserve it for generations to come.
Atz Kilcher with his children and grandchildren and even a great grandson! Such a sweet photo Atz♥️♥️♥️ Post by Bonnie Kilcher

Posted by Kilcher Cam Fans on Monday, July 13, 2020
Nowadays the Kilchers live in separate cabins on the land, but team up with each to keep the entity whole and alive, including growing their food. That being said, while living in the homestead has modernized a little by adopting commodities such as electricity, other activities such as stacking up wood, fishing, hunting, and harvesting are diligently done by the family members. The place remains mostly without plumbing, which means outhouses are still built, and located near the cabins.
The place also serves as a workshop and camping land for those who wanted to experience the Kilcher homesteading life, at least for a short time. The homestead also has 50-acres allocated for a museum centered on the family's history.
Going To School Was Difficult
The Kilcher children didn't have a common childhood, especially when it came to their education. Given that elementary school was too far away from their Kachemak Bay-based homestead, Ruth Kilcher homeschooled the children through a correspondence course.
I love meeting my fans and what better place to spend an afternoon together than the Eagle's Rest cabin I built on the border of the Kilcher Homestead. My sister Catkin & I are looking forward to hosting you there on July 28 before the Folk School concert: https://t.co/ZjtI7g8Aw4 pic.twitter.com/nTHZTcKcDa

— Atz Kilcher (@akilcher) July 15, 2018
It was later in their teens that the children finally attended school by themselves, with the highlight being that Atz became an accomplished high school athlete during those years. Nevertheless, there was no shortage of educational resources for the Kilcher kids, as the house was allegedly filled with magazine, and books, and were passed down the knowledge of their multilingual parents, according to a conference they offered in 2016.
The children were also heavily influenced by their mom Ruth when it came to their musical tastes, singing, and instrument-playing skills. However, the kids still helped out their parents in keeping up the homestead, apparently doing equal jobs regardless of their gender or age.
Growing up on a homestead doesn't sound easy, but it was most likely a compelling experience which sets the Kilchers apart from most families in the world.
Not All The Family Is In The Show
Although "Alaska: The Last Frontier" gives us the feeling that we know all the members of the Kilcher family, the truth is that we don't see many of them on screen.
The only children of Ruth and Yule appearing in the show are Atz and Otto – their six sisters Wurtilla, Catkin, Fay, Stellavera, Mossy and Sunrise hardly appear in I at all. As it's known, most of them still live in the homestead, but some have taken different paths in life. As Sunrise said in a 2016 conference, during which she reminisced on the times she lived in Alaska – 'It brings home to me what a big, long full circle I've made, and it's a real gift to me just to be aware of who I am. It's such a part of who I am and I've taken that for granted'.
On the other hand, some Kilchers don't appear in the show for other reasons than living away. Such is the case of Atz Lee and his wife Jane's children, who weren't featured in the show during their early childhood and teens, due to their parent's choice of protecting them from public life. Some other members of the family refrain from appearing in the show for unknown reasons.
They Have Gone Through Rough Times
Normally, few people have the chance of growing up or even living some time on a homestead. However, the experience of living away from civilization and working hard at home is not what the Kilchers mean when they say they had a rough childhood.
As Atz Kilcher opened up in 2018's memoir "Son of a Midnight Land", he was the subject of his father's anger issues and humiliation. According to Atz, this toxic and abusive behavior reflected on him in the form of alcoholism and physical hurting of his own kids as well.
The issues are also touched on in the memoir "Never Broken: Songs Are Only Half the Story", in which Atz's daughter and Grammy-nominated singer Jewel opened up about dealing with her father's alcoholic tendencies and violent behavior, eventually pushing her to leave home at an early age to pursue a music career: 'I was determined to heal: to let go, move on and figure out how I could be the one who changed those habits', she told People in 2020.
After he sobered up for good, Atz and Jewel reconciled and rebuilt their relationship, but it's a different case for Jewel and her mother, who've remained estranged from each other for over 20 years, as Jewel discovered that her mother has been scamming her during the years she worked as her manager.
The Learning Experiences
As seen in "Alaska: The Last Frontier", the Kilchers are very appreciative of the life they have, holding to their principles and alternative ways of living. The most remarkable lessons to learn from them have to do with the importance of family, being genuine, and working hard.
The Kilchers are very well aware of the things that growing up the way they did taught them. In the case of Jewel Kilcher, being a homesteader for most of her early life stopped her from becoming overwhelmed by fame and money, instead choosing to stay grounded while following her path in the entertainment industry, as she told Channel Guide Magazine in 2016.
Despite not living in Alaska, Jewel keeps the Kilcher values alive, and teaches them to her young son Kase, who visited the homestead for the first time in 2016. She's not the only member of the family who warmly remembers the homestead, though: 'Every single one of us, despite having maybe gone off and started families elsewhere, still loves this place for what it is and what we truly believe it can be', as Otto Kilcher's son August told Alaska's News Source.
The Legacy
When it comes to the legacy built by the Kilchers, it's inevitable to talk about their contributions to their beloved Alaska. On one hand, Yule Kilcher was not only an adventurer, filmmaker, and homesteader, but was also a politician who impressively helped write Alaska's Constitution.
For her part, Ruth's legacy went beyond homesteading and educating her children, to also influence them artistically and musically. Some of her children followed this artistic career path, such as oldest daughter Mossy and son Atz, who in 2022 was awarded by the American Society Of Composers for his "Alaska: The Last Frontier" theme song.
Ruth's granddaughter Jewel is the most recognized for her talent, having sold over 30 million albums since her musical debut in the late 1990s. That being said, "Alaska: The Last Frontier" is one of the most remarkable parts of the Kilchers' legacy, as it's contributed to spreading the word about environmental conservation, and alternative ways of living.
All in all, there are many secrets about the lifestyle of the Kilchers, but the things we know about them such as their beginnings, the way they were raised, the hard work they dealt with in and around the homestead, and the experiences they've lived through, leave no doubts about how inspiring they are.