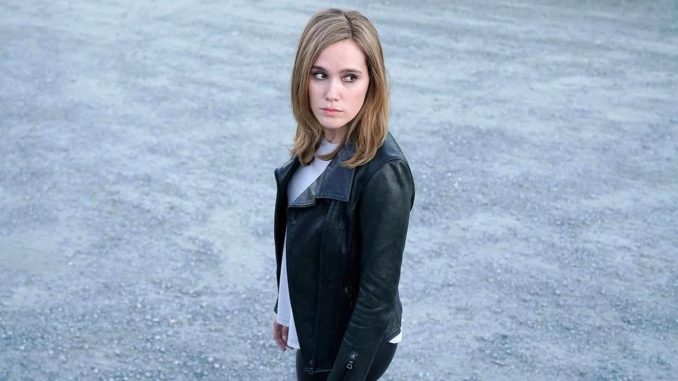 Who is Eden Brolin?
American actress and musician Eden Brolin was born in Los Angeles, California USA, on 30 November 1994, making Sagittarius her zodiac sign. She's appeared in 16 TV series and movies, and is perhaps known best for playing Charlie in 15 episodes of the popular fantasy mystery series "Beyond", which Adam Nussdorf created, and which starred Jonathan Whitesell, Dilan Gwyn and Burkely Duffield. It follows a young man who's just woken up from his 12-year coma, and the series won three of its eight award nominations.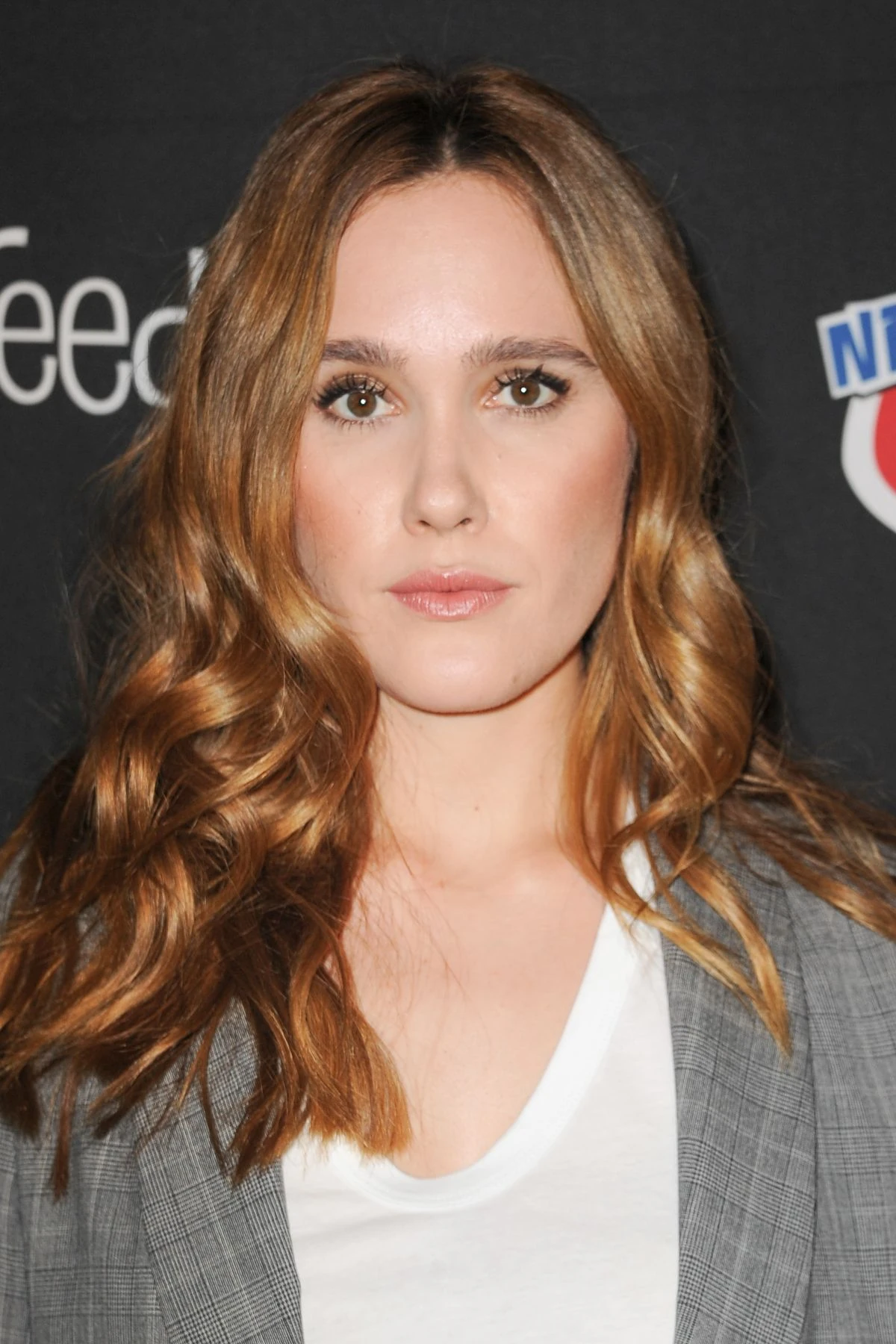 Education and early life
Eden and her brother Trevor were raised in Los Angeles by their father Josh James Brolin who's a popular actor, and mother Alice Adair who's also an actress; Eden has two half-sisters from her father's third marriage with American model and his former assistant Kathryn Boyd.
Eden studied at a local elementary school in Los Angeles, and was 13 when she made her debut film appearance, playing the lead character Jasmine in the 2008 short drama "X", written and directed by her father, and which also starred Eleanor Lambert and Vincent Riverside. It tells the story of a convict who's escaped prison so that he could go on a trip with his 13 years old daughter. Eden's since been active in the film industry.
She studied at a local high school, and upon matriculating in 2013, continued acting rather than pursuing a college degree.
Roles in movies
Eden portrayed Party Goer in the critically acclaimed 2012 fantasy comedy "Ruby Sparks", directed by Jonathan Dayton, and which starred Paul Dano, Zoe Kazan and Annette Bening. It follows a novelist who's created a female character which has now come to life, and the film won one of its 12 award nominations.
In 2015, Eden starred as Dora in the comedy "I Dream Too Much", written and directed by Katie Cokinos, and which also starred Chelsea Lopez and Casper Andreas; it follows a recent college graduate who's volunteered to take care of her aunt – the film was nominated for an SXSW Film Festival Gamechanger Award. Some of Eden's following roles were in the crime thriller "Manson's Lost Girls", the short drama "Live Forever", and the drama "Emerald City", all released in 2016.
Check out Eden Brolin in her critically applauded performance in Blood Bound – available now On Demand and Digital HD! Look for on iTunes, Amazon, Direct TV, VUDU, Fandango now, Microsoft and more!https://itunes.apple.com/us/movie/blood-bound/id1445488072

Posted by Film Mode Entertainment on Monday, January 14, 2019
The year 2019 saw her play the lead character Kerry in the horror thriller "Blood Bound", written and directed by Richard LeMay, and which also starred Justiin Davis and Eric Nelsen; it follows a family with supernatural powers who made a pact thousands of years ago, and now have to sacrifice four human lives, including one from their own family.
Eden's also known for playing Tammie in the 2019 romantic adventure western "Tyger Tyger", written and directed by Kerry Mondragon, and which starred Sam Quartin, Dylan Sprouse and Nekhebet Kum Juch. It follows a woman and her mute friend who've robbed a pharmacy, and are now distributing the medication they've stolen to those in need.
Eden's three most recent film roles have been in the 2020 crime thriller "Arkansas", the 2021 crime action "The Cleaner", and the 2022 horror thriller "Candy Land"; she's currently shooting for the upcoming movie "Montauk".
Roles in TV series
Eden's appeared in only three TV series, including "Beyond".
Her debut role was playing Dana Albright in the 2016 episode "1.0 Bodies" of the drama "Code Black", created by Michael Seitzman, and which starred Marcia Gary Harden, Harry Ford and Benjamin Hollingsworth. The series follows the staff of Los Angeles' County Hospital, it aired from 2015 through 2018 and won three of its 10 award nominations.
Since 2020, Eden's been portraying Mia in the hit western "Yellowstone", which stars Luke Grimes, Kelly Reilly and Kevin Costner, and was created by Taylor Sheridan and John Linson. It follows the lives of members of a Montana ranch family, the series has been airing since 2018 and has won seven of its 40 award nominations.
Mia is played by Eden Brolin. #YellowstoneTV pic.twitter.com/2mi6P4KWk0

— Yellowstone (@Yellowstone) July 6, 2020
Other credits
Eden performed the songs "Hand in Hand" and "Calling Your Name" in the 2016 crime thriller film "Manson's Lost Girls", and wrote the song "Roadblock (Six Weeks)" for the 2019 romantic movie "Five Feet Apart".
Her two most recent talk-show appearances have been in "Hollywood and Beyond with Steven Brittingham" and "Entertainment Tonight".
Awards and nominations
Eden and her colleagues were nominated for a 2022 Screen Actors Guild Award for Outstanding Performance by an Ensemble in a Drama Series, for "Yellowstone".
Love life and husband
Eden avoids speaking about her love life in public, but it's known that she's been a married woman for a year now. Eden and American actor and cameraman Cameron Crosby met either in 2020 or 2021, and exchanged vows in a private ceremony on 1 May 2022. Cameron's appeared in 24 TV series and movies, and is probably known best for his performances in the 2018 romantic comedy movie "To All the Boys I've Loved Before", the 2020 short film "Cake Day" and the 2023 action thriller "One Day as a Lion"; for his performance in "Cake Day", Cameron won a Leo Award for Best Performance by a Male in a Short Drama.
Eden's yet to speak of other men whom she's perhaps been with, she's married to Cameron Crosby as of May 2023, and doesn't have children.
Interesting facts and hobbies
Eden's brother Trevor is today an actor, film producer and director, and is probably known best for starring in the 2011 short movie "Felt", which follows a group of men telling tales at a bar.
Her father Josh has appeared in 76 TV series and movies, and has won 21 of his 83 award nominations; he was nominated for a 2009 Oscar for Best Performance by an Actor in a Supporting Role, for "Milk".
More than 70,000 people are following Eden on Instagram today, and she's uploaded over 500 pictures and videos, with most being related to the movies and TV series in which she's appeared.
She works out at the gym at least once a week, and also likes to do yoga and go for a run nearly every morning.
Eden has a tattoo on her left arm.
She loves animals, with horses and elephants being her favorites.
Eden's favorite actresses are Amanda Seyfried and Angelina Jolie, and some of her favorite movies include "In Time", "Things Heard & Seen" and "The Art of Racing in the Rain".
Height, eyes and wealth
Eden's age is 28. She has brown hair and eyes, is 5ft 8ins (1.73m) tall and weighs about 145lbs (65kgs).
Eden's net worth's been estimated at close to $1 million, as of May 2023.