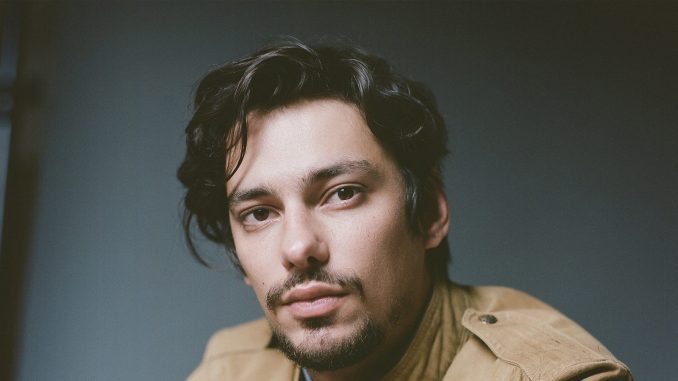 Who is Devon Bostick?
Canadian actor, screenwriter and producer Devon Bostick was born in Toronto, Ontario, Canada, on 13 November 1991, meaning that Scorpio's his zodiac sign. He's appeared in close to 80 films and TV series, but is perhaps known best for playing Silver in the 2017 action adventure movie "Okja", written and directed by Bong Joon Ho, and which starred Tilda Swinton, Paul Dano and Seo-hyun Ahn. It follows a young girl who's trying to stop a powerful corporation from kidnapping her best friend – a strange animal called Okja; the film won seven of its 28 award nominations.
Devon's still today highly active in the film industry, and is currently shooting for the upcoming movies "Oppenheimer", "Western", and "Salvation".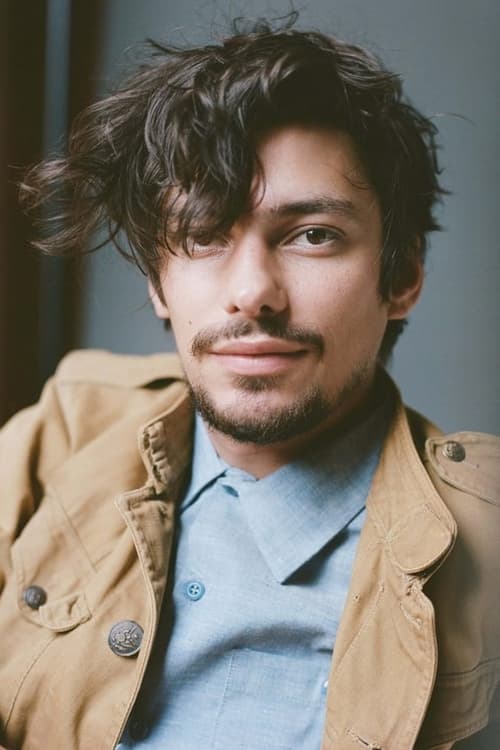 Education and early life
Devon and his brother Jesse Bostick were raised in Toronto by their father Joe who was an actor and movie fight coordinator, and mother Stephanie Gorin who was a casting director.
Devon became interested in acting at a very early age, and was six when he made his debut TV series appearance, playing Son in the 1998 episode "The Gun Men" of the crime drama "Exhibit A: Secrets of Forensic Science"; he's been active in the movie industry ever since.
Devon studied at Etobicoke School of the Arts, and upon matriculating in 2010 chose not to pursue a college degree, but to focus on acting.
Roles in movies
Devon's debut film role was playing Screaming Kid in the 2002 family fantasy comedy "The Scream Team", directed by Stuart Gillard, and which starred Mark Rendall and Kat Dennings; it follows the life of Frank Carlyle who's the owner of a hardware store.
Some of Devon's following roles were in the 2003 short comedy "The Truth About the Head", the 2003 historical drama "DC 9/11: Time of Crisis", and the 2004 action fantasy "Godsend".
In 2006, he played High School Student in the popular comedy "American Pie Presents: The Naked Mile", which Joe Nussbaum directed, and which starred John White, Eugene Levy and Maria Ricossa. It follows a teenager who's a virgin, and has been allowed by his girlfriend to have sex with other girls over a single weekend; the film was nominated for a Cinema Audio Society Award for Outstanding Achievement in Sound Mixing for DVD Original Programming. Some of Devon's roles in the remainder of the 2000s were in the 2007 comedy "The Altar Boy Gang", and in 2008 the short drama "The Dreaming" and the family mystery "Roxy Hunter and the Horrific Halloween".
In 2015, he played Roy Gray in the crime adventure "Regression", written and directed by Alejandro Amenabar, and which starred Ethan Hawke, David Thewlis and Emma Watson. It follows a psychoanalyst and a detective who've learned about the existence of a satanic cult – the film won one of its three award nominations.
Some of Devon's most recent film roles have been in the 2019 drama "Tuscaloosa", and in 2020 the romantic drama "Words on Bathroom Walls" and the comedy "Pink Skies Ahead".
Roles in TV series
In 2002 and 2003, Devon played Gothic Teen in two episodes of the action adventure "Odyssey 5", and the following years saw him appear in an episode of the science fiction "Jake 2.0", the crime mystery "1-800-Missing" and the crime documentary "72 Hours: True Crime".
In 2009, he voiced Ezio Auditore in all the three episodes of the popular short action mini-series "Assassin's Creed: Lineage", which starred Jesse Rath, Manuel Tadros and Romano Orzari, and follows assassin Giovanni Auditore as he's investigating a murder in Italy.
From 2009 through 2011, Devon portrayed Leo Strange in 17 episodes of the adventure comedy "Being Erica", created by Jana Sinyor, and which starred Erin Karpluk, Reagan Pasternak and Michael Riley. It follows the life of self-declared therapist Dr. Tom, who seems to be Erica Strange's only hope, and the film won seven of its 29 award nominations. The following years saw Devon appear in an episode of the comedy "The Casting Room", the drama "Monday Mornings" and the thriller "Aim High".
From 2014 through 2017, he played Jasper Jordan in the popular science fiction mystery "The 100", which Jason Rothenberg created, and which starred Marie Avgeropoulos, Bob Morley and Eliza Taylor. Set 100 years after Earth was nearly destroyed by a nuclear war, the series follows 100 delinquents who've been sent from a spaceship to repopulate the planet, and it won 10 of its 54 award nominations.
Some of Devon's most recent TV series roles have been in seven episodes of the 2020 short action thriller "Most Dangerous Game", two episodes of the 2020 mini-series "A Teacher" and three episodes of the 2023 comedy "Everything's Fine".
Next week on A Teacher
I'm still worried for my roomie
We talk over chicken wings pic.twitter.com/gXC2vpbeku

— Devon Bostick (@devbostick) December 20, 2020
Other credits
Devon produced the 2012 action thriller film "A Dark Truth" and the 2013 short crime movie "Seasick Sailor", while he both wrote and produced the 2015 short comedy movie "Antidepressant".
Some of his recent talk-show appearances have been in "Le Mystere Egoyan", "Made in Hollywood" and "ActEd Online".
Awards and nominations
Devon's won six of his 11 award nominations. Some of his wins include two Young Artist Awards for his performances in the 2010 movie "Diary of A Wimpy Kid" and its 2012 sequel "Diary of a Wimpy Kid: Dog Days", a 2020 Twin Falls Sandwiches Film Festival Award for Achievement in Acting, and a 2021 Cobb International Film Festival Jury Prize for Best Lead in a Feature Film, both for "Tuscaloosa".
Love life and girlfriend
Devon hasn't shared many details about his love life with the public, and there's only a single woman whom he's been with, that his fans know about. He's today in a long-term relationship with Alexandra Burman, an American model and former professional ballet dancer who's today followed by close to 5,000 people on Instagram. She and Devon have appeared at a number of red carpet events today, and it's widely believed that they've been together since 2016, although this hasn't been confirmed.
Devon's yet to mention the girls whom he had been with prior to meeting Alexandra; he's in a long-term relationship with Alexandra Burman as of May 2023, hasn't married and doesn't have children.
Interesting facts and hobbies
Devon's an Instagram star, as over 800,000 people are following him on the network today, while he's posted more than 900 pictures and videos, with most of these being related to the movies and TV series in which he's appeared.
He's a huge lover of animals, with llamas and dogs being his favorites.
Devon's physically active, as he swims at a pool on a daily basis, and also has multiple training sessions at the gym every week.
He's travelled to a number of US states and European countries to shoot for his movies and TV series – his favorite city's still Toronto.
Devon's a huge fan of tattoos and has several, including a firefly on his neck and an angel on his chest.
His favorite actor's Channing Tatum, and some of his favorite movies include "21 Jump Street", "Dog" and "White House Down".
Height, eyes and wealth
Devon's age is 31. He has brown hair and eyes, is 5ft 11ins (1.82m) tall and weighs around 175lbs (79kgs).
Devon's net worth's been estimated at over $3 million, as of May 2023.