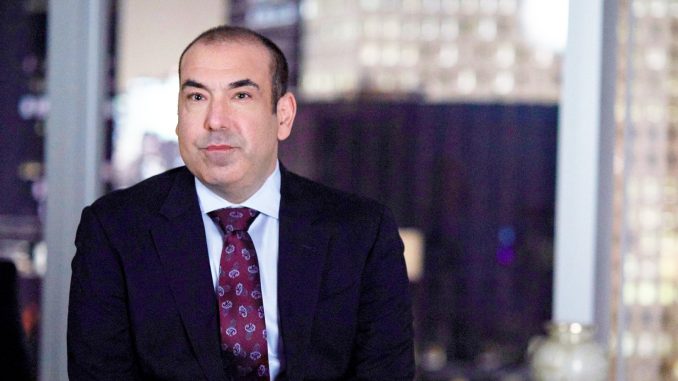 Who is Rick Hoffman?
Rick is an American actor, perhaps best known for his roles as Louis Litt in the legal drama television series "Suits" (2011-2019), and as Dr. Swerlow in the TV series "Billions" (2020-2022), among other roles that he has secured in his career.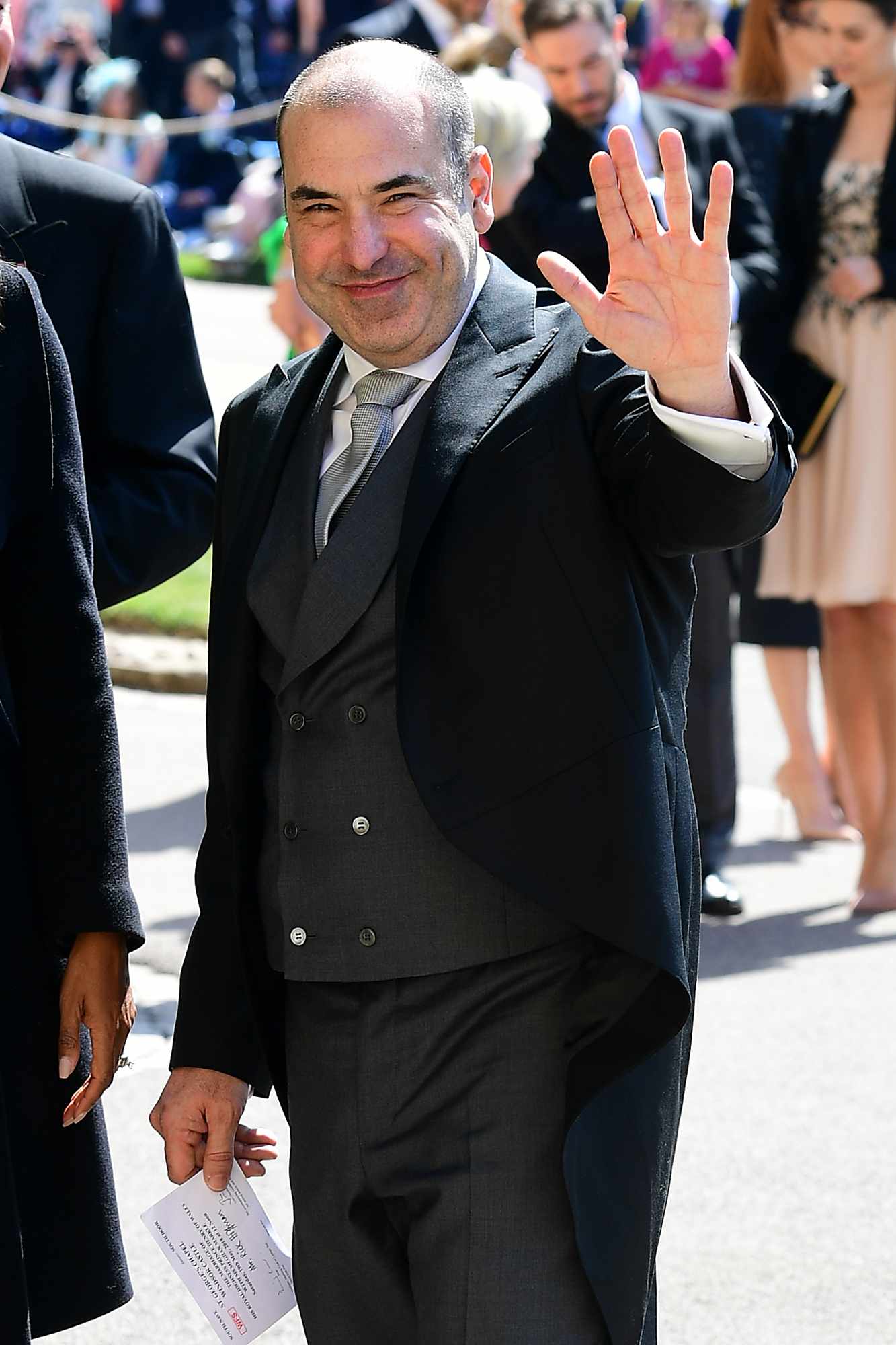 Rick Hoffman Wiki: Age, Childhood, and Education
Richard Edward Hoffman was born on 12 June 1970, in New York City, USA. The son of Charles Hoffman and his wife, Gail, Hoffman was raised Jewish in Roslyn Heights, New York, alongside his brother Jeff. He went to The Wheatley School in Old Westbury, New York, then after matriculation enrolled at the University of Arizona, and then moved to Los Angeles, California, where he started his apparently short-lived medical career.
Career Beginnings
Rick made his acting debut in 1997, in a minor role in the political action-thriller film "Conspiracy Theory", which starred Mel Gibson, Julia Roberts and Patrick Stewart, and follows an eccentric taxi driver convinced that government is behind numerous major world events.
He continued his career with a minor role in the film "Lethal Weapon 4", while in 2000, he landed the role of Freddie Sacker in the TV series "The $treet". The show followed the lives of the employees of a small brokerage house called Belmont Stevens, however, it was canceled after only seven episodes, although 12 were made. Nevertheless, it was enough for him to quit his daily job waiting tables at a New York restaurant, and relocate to Los Angeles, California.
He continued to land roles in TV series, playing Terry Loomis in the law drama "Philly" (2001-2002), created by Steve Bocho. He also portrayed Arnich in the comedy series "Andy Richter Controls the Universe" in 2002.
Rick Hoffman stars as Terry Loomis in 'Philly'

Posted by Rick Hoffman on Sunday, April 26, 2009
Rise to Stardom
In 2002, Rick Hoffman landed the role of Jerry Best in the hit sitcom "The Bernie Mac Show", which launched him to stardom. The show follows a stand-up comedian trying to balance his career and new fatherhood as he takes custody of his sister's three children. He portrayed Bernie's manager, and appeared in 10 episodes until 2005, which earned him critical acclaim.
Then in 2005, he landed the main role of Patrick Van Dorn in the sitcom "Jake in Progress", co-starring John Stamos, Wendie Malick and Ian Gomez, which only helped him boost his career. From 2007 to 2009, he appeared in nine episodes of the sitcom "Samantha Who?", which tells the story of a businesswoman played by Christina Applegate, who suffers from retrograde amnesia, and Rick is one of her co-workers.
He continued his career with a few one-time appearances in such projects as "Las Vegas", "Knight Rider", "The Mentalist", and "Numb3rs", before securing the role of his career.
Success as Louis Litt in "Suits"
Rick Hoffman's most prominent work on television is his role as the complex and entertaining Louis Litt in "Suits". He joined the show during the first season as a recurring character, but quickly became a series regular due to his incredible performance. Hoffman's portrayal of the emotionally-stunted lawyer who is desperate for acceptance and recognition won over fans, and the character became a fan favorite. Louis Litt had major storylines throughout the series, from his bitter rivalry with Harvey Specter to his struggles with relationships and mental health. He's also known for enjoying mud baths, and is an avid cat lover.
He appeared in all 134 episodes of the acclaimed series, and although it didn't win him any awards, it certainly made him a star. Moreover, from 2012 to 2014, he appeared in "Suits Webisodes", uploaded on the "Suits" original YouTube channel.
Other Projects and Recent Career
While working on "Suits", Rick didn't have many other appearances as he wasn't focused on new roles. Nevertheless, he still portrayed NFL PA Rep in one episode of the TV sports comedy-drama series "Ballers", created by Stephen Levinson and which starred Dwayne Johnson,.
In 2019, he guest starred in "The Suits" spin-off "Pearson", which follows the life and career of Jessica Pearson, one of the main protagonists in "Suits".
To speak further of his accomplishments, from 2020 to 2022, he appeared in four episodes of the critical and commercially successful TV drama series "Billions" as Dr. Swerlow, who became known for his unorthodox medical methods. Despite appearing only in four episodes, his character is a memorable one, which only helped boost his career.
Rick Hoffman is currently working on a few projects, including the upcoming horror thriller-mystery film "Thanksgiving", in which he'll co-star alongside Gina Gershon, Milo Manheim and Patrick Dempsey, among others, while it is directed by Eli Roth. The film is set to premiere on 17 November 2023.
Net Worth
According to authoritative sources, Rick Hoffman's net worth is estimated at over $1 million, as of mid-2023.
Personal Life, Dating, Married, Wife, Children
Rick Hoffman is very secretive about his personal life, and rarely updates it. Nevertheless, some information has become available through the years. According to reports, Rick has a son, born in 2014, however, he hasn't revealed his son's name or the name of his son's mother. He was in a relationship with a mysterious woman for five years before splitting up, so his secrecy has spawned a couple of rumors, including him being gay, but he hasn't provided any comments on these rumors.
Sources state that Rick is currently single, and focused on his son and rising career.
Appearance and Body Measurements
Rick Hoffman has short brown hair with a receding hairline, and brown eyes. He stands at a height of 5ft 7ins (1.7m), weighs approximately 170lbs (78kgs), and vital statistics of 44-34-15.
Facts and Trivia
Unlike his character in "Suits", in real life Rick isn't a cat lover at all, and has said that he loves dogs, but only hypoallergenic ones as he has trouble with allergies.
His mother is his biggest companion, and has visited him on a number of film and TV sets; he's even said that she often gets screen time as an extra.