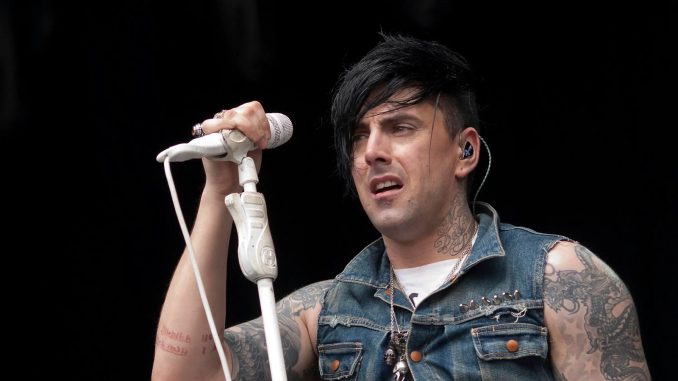 Who is Ian Watkins?
British singer-songwriter and convicted sex offender Ian David Karslake Watkins, was born in Merthyr Tydfil, Wales on 30 July 1977, meaning that Leo's his zodiac sign. He was once the frontman of the rock 'n' roll band Lostprophets, prior to being sentenced to spend 29 years behind bars in 2013, for sexually assaulting a number of people, including babies and children; Lostprophets disbanded not long after this, and former members founded the rock 'n' roll band No Devotion.
Education and early life
Ian was raised in Merthyr Tydfil by his parents who want to be left out of media, thus not many details about them have been disclosed; Ian's believed to be an only child, because he hasn't spoken about having siblings.
He was less than 10 years old when the family moved to Pontypridd, Wales and he studied at Hawthorn High School, meeting his future bandmate Mike Lewis at the school. Ian was interested in several activities during his time there, including singing, playing the guitar and practicing soccer, and upon matriculating in 1995, he enrolled at the University of Wales, Newport from which he graduated with a Bachelor's degree in 1999.
Ian's career
Ian and Mike became best friends through music, as they were both huge fans of metal and rock 'n' roll; they formed the thrash metal band Aftermath in 1991, and not long after this met their future bandmate Lee Gaze, while spending time at Ynysangharad Park.
As Aftermath was unsuccessful, Ian and Mike formed Fleshbind in 1993, but they disbanded a year and a half later.
They formed Public Disturbance in 1995, then in 1997 Lostprophets; the original members of the band were Ian as the main vocalist, Lee Gaze on guitar, Mike Chiplin on drums and Mike Lewis on bass guitar. They quickly became popular, performing all around Wales, and then began touring the rest of the  UK; Lostprophets' first three songs were "The Fake Sound of Progress", "Para Todas las Putas Celosas" and "Here Comes the Party" – they signed a contact with the independent label Visible Noise in 1999.
The band's first album "The Fake Sound of Progress" came out on 27 November 2000 and attracted quite a lot of attention, leading them to perform at both the Reading and Leeds Festivals, and at Glastonbury, while they also made guest appearances in talk-shows "Never Mind the Buzzcocks", "CD:UK" and "Top of the Pops". Their second album "Start Something" was released on 2 February 2004, and peaked at #4 on the UK Albums Chart.
Lostprophets' third album "Liberation Transmission" was released on 26 June 2006, topping the UK Albums Chart, and their fourth album "The Betrayed" followed on 13 January 2010. The band's fifth and final album "Weapons" came out on 2 April 2012 – they nearly disbanded around the same time because of Ian's drug addiction. The band officially disbanded on 1 October 2013.
Sexual offenses and imprisonment
Ian and his two female friends were charged with the possession of extreme animal pornography, indecent images of children and a conspiracy to engage in a sexual activity with a one-year old girl on 19 December 2012; Ian denied the charges on 3 June 2013.
The trial began on 25 November 2013, and Ian pleaded guilty to sexual assault and attempted rape of a child under the age of 13; he also pleaded guilty to possessing 'an extreme pornographic image featuring a sex act on an animal', six counts of possessing and making indecent images of children, and three counts of sexual assault on children.
Ian was sentenced to spend 29 years behind bars, with the possibility of parole only after having served two thirds of his sentence; the two women, who are mothers of children whom Ian had sexually assaulted, were sentenced to 17 and 14 years in jail. One of the elderly officers working on the case described Ian as 'potentially the most dangerous sex offender I've ever seen'.
He began serving his sentence at HM Prison Parc, and was eventually moved to HM Prison Wakefield, then transferred to HM Prison Long Lartin on 25 January 2014, and then to HM Prison Rye Hill, while he was returned to Wakefield in March 2018.
Ian's sentence was extended for 10 months in 2018, after he was caught using a phone in prison.
Love life and relationships
Ian slept with numerous women before his conviction, but only the names of few are known.
He was once in a relationship with Joanne Mjadzelics, who helped bring Ian to justice; she was also charged with the making and distribution of explicit images involving children, but was cleared of all charges.
Ian was once also in a relationship with Joanna Majic, who claims that she kept warning the police about Ian and his behavior for four years, but that they did nothing.
It's believed that he has multiple girlfriends outside of jail, and that he was using his phone to speak to one of them when he was caught, but this hasn't been confirmed.
Ian seems to be single as of April 2023, hasn't married but is believed to have several children.
Disgraced former LostProphets singer Ian Watkins is appearing in court today appealing the length of the 29-year jail…

Posted by WalesOnline on Wednesday, July 23, 2014
Interesting facts and hobbies
Ian's not to be confused with Ian H Watkins from the band Steps, who's begun using the name 'H from Steps' on the internet because of Ian's imprisonment.
He's a fan of tattoos, and his left arm and neck are nearly entirely inked.
Ian was featured in the 2003 song "Out of Control" by Hoobastank.
He's also a bit of an actor, having played Jonesy in the 2008 short movie "The Legend of Don Williams".
Ian wrote the song "Rooftops" for the 2008 video game "Guitar Hero: World Tour".
His favorite actor is Tom Hardy, and some of his favorite movies are "This Means War", "The Revenant" and "Bronson".
Height, eyes and wealth
Ian's age is 45. His hair and eyes are brown, he's 5ft 7ins (1.7m) tall and weighs around 145lbs (66kgs).
Ian's net worth's been estimated at over $200,000, as of April 2023.