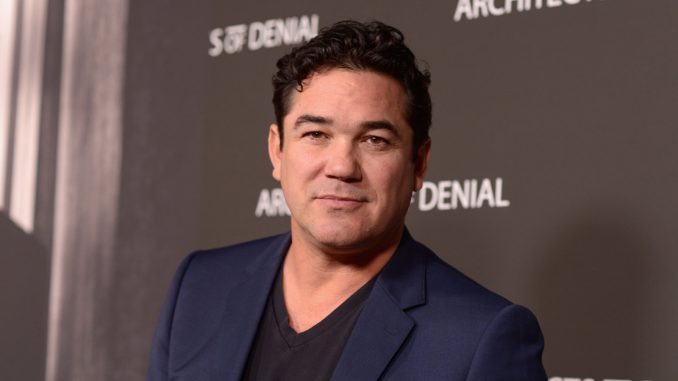 Who is Dean Cain?
American actor, screenwriter and producer Dean George Cain (né Tanaka) was born in Mount Clemens, Michigan USA, on 31 July 1966, meaning that Leo's his zodiac sign. He's appeared in nearly 200 TV series and movies, and is probably known best for playing Marc Shelley in the 2014 adventure comedy movie "God's Not Dead", directed by Harold Cronk, and which starred Shane Harper, Kevin Sorbo and David A. R. White. It follows the life of philosophy professor Radisson, and the film won a 2015 MovieGuide Award for Most Inspiring Movie.
Dean's still highly active in the film industry and is currently working on 11 projects, including the upcoming movies "Not for Sale: Florida", "The Phantom Warrior" and "Little Angels".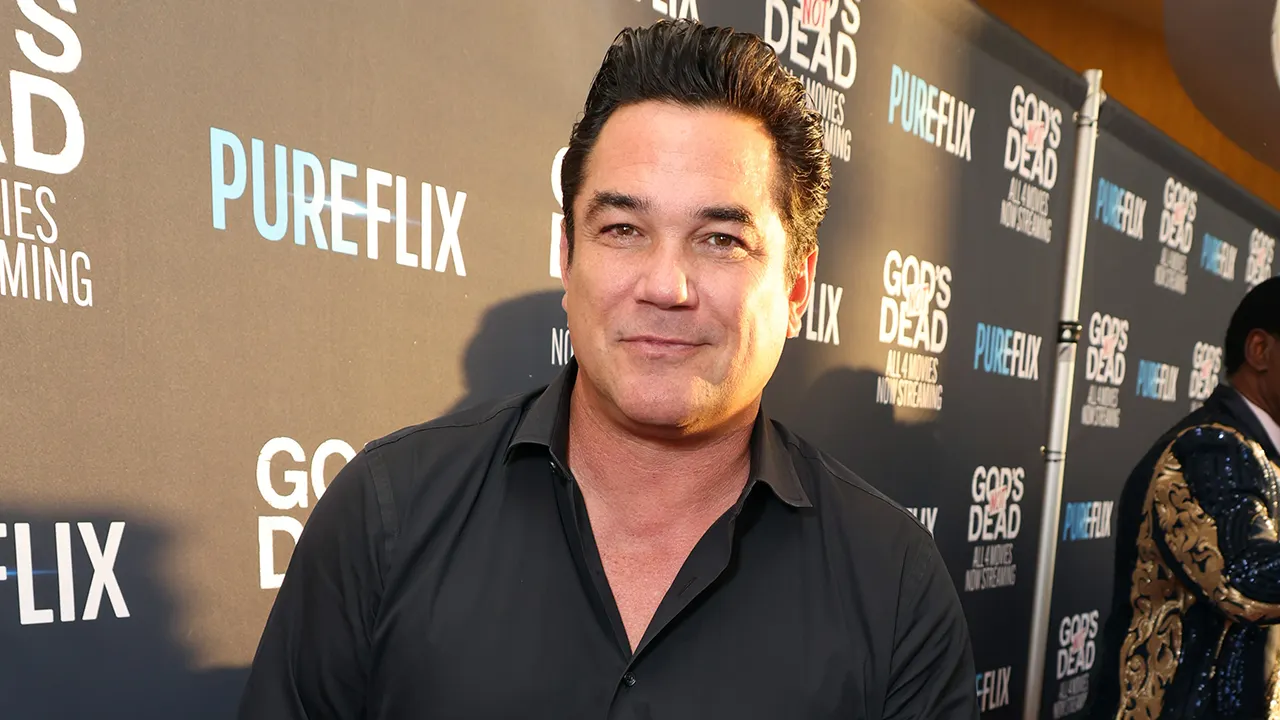 Education and early life
Dean and his older brother Roger were raised in Los Angeles, California solely by their actress mother Sharon Thomas, as Dean's father abandoned the family before he was born; his mother married American movie director Christopher Cain in 1969, and he adopted both Dean and Roger.
Dean fell in love with acting at a very early age, and was 10 when he made his debut film appearance, playing Dean Russell in the 1976 family drama "Elmer"; hiss following roles were in the 1979 fantasy movie "Charlie and the Talking Buzzard", and the 1984 drama film "The Stone Boy".
He studied at Santa Monica School and was mostly into sports during his time there, playing baseball for the school's team. Upon matriculating in 1984, Dean enrolled at Princeton University, at which he played football, and from which he graduated with a Bachelor of Arts degree in history in 1988.
Dean initially wanted to pursue football, and signed a contract with the Buffalo Bills of National Football League (NFL) upon graduation, but suffered a knee injury while exercising, ending his career before it could even properly start.
Roles in TV series
Dean made his debut TV series appearance in the 1989 episode "Things That Go Bump in the Night" of the drama "Christine Cromwell", and the following years saw him appear in an episode of the drama "Life Goes On", the comedy "Grapevine" and the musical comedy "Noel's House Party".
From 1993 through 1997, he starred as Clark Kent aka Superman in the critically acclaimed adventure comedy "Lois & Clark: The New Adventures of Superman", created by Deborah Joy LeVine and Joe Shuster, and which also starred Teri Hatcher and Lane Smith. It follows the life of superhero Superman, and the series won two of its 20 award nominations.
Dean started off the 2000s by appearing in an episode of the comedy "Just Shoot Me!" and the comedy "Frasier", and in 2003 and 2004, he portrayed Inspector Jack Ellis in the crime mystery "The Division", created by Deborah Joy LeVine, and which starred Bonnie Bedelia, Nancy McKeon and Lisa Vidal. It follows five female police officers as they're working in San Francisco, the series aired from 2001 through 2004 and won six of its 13 award nominations. Some of Dean's TV series roles in the remainder of the decade were playing supporting characters in the family sports drama "Clubhouse", the crime drama "Las Vegas" and the comedy "Entourage".
Here is the brief appearance of Supergirl's adoptive parents, Dean Cain and Helen Slater, in the pilot. #supergirl pic.twitter.com/5mMlFXzWhY

— Lois & Clark (@LoisandClark_CK) October 30, 2015
From 2015 through 2017, he played Dr. Jeremiah Danvers in the popular action adventure "Supergirl", which starred David Harewood, Melissa Benoist and Chyler Leigh, and was created by Greg Berlanti and Ali Adler. It follows the life of Superman's cousin, who's also a superhero, the series aired from 2015 through 2021, and won 15 of its 67 award nominations.
Dean's since appeared in only two TV series, but including playing Pete Davenport in 34 episodes of the romantic drama "Hit the Floor" from 2013 through 2018, and John in eight episodes of the 2020 drama "The Platform".
Roles in movies
Dean played Guy in Bar in the 1981 comedy "Going Under", and some of his following support roles were in the 1995 short drama "Just Like Him", the 1996 crime drama "Cutty Whitman" and the 1997 action crime comedy "Best Men".
In 2001, he portrayed Shawn Kent in the critically acclaimed action adventure comedy "Rat Race", directed by Jerry Zucker, and which starred Breckin Meyer, Amy Smart and Whoopi Goldberg. It follows a millionaire from Las Vegas, Nevada who's set up a race for money, and the film was nominated for three awards. Some of Dean's other notable performances in the 2000s were in the 2002 horror mystery "The Glow", the 2005 action "Mayday" and the 2008 romantic comedy "Making Mr. Right".
He played the lead character Sheriff Brody in the 2012 family fantasy "I Am… Gabriel", directed by Mike Norris, and which also starred Gavin Casalegno and Elise Baughman; it follows a mysterious boy who's trying to help the citizens of Promise, Texas.
Dean's also known for playing Lue in the 2017 family drama "Horse Camp", which Joel Paul Reisig wrote and directed, and which starred Elyse Ahmad, Syndney Anderson and Bonnie Ball. It follows Kathy who's just arrived at a horse camp, and has begun feuding with mean local girl Stacy.
Dean's three most recent film roles have been in the 2022 family drama "Miracle at Manchester", the 2023 drama "Casting Stones" and the 2023 crime mystery thriller "Condition of Return".
Other credits
Dean wrote the 1995 comedy series "Off Camera with Dean Cain", the 2010 musical movie "Pure Country 2: The Gift" and the 2012 short film "The Read Pill".
Dean has 16 producing credits to his name, with some of his most recent work having been on the 2019 documentary movie "Hate Among Us", the 2020 drama film "Faith Under Fire", and the 2022 drama movie "No Vacancy".
Dean received special thanks for the 2005 short documentary movie "From Rivals to Romance: The Making of Lois and Clark", the 2008 action adventure movie "Maximum Impact", and the 2017 short comedy film "Extra School".
Some of his recent talk-show appearances have been in "Lawrence Jones Cross Country", "America Out Loud Podcast Network" and "Prime Time with Alex Stein".
Awards and nominations
Dean's won eight of his 14 award nominations. Some of his wins include a 2018 Festigious International Film Festival Award for Best Ensemble, for his and his colleagues' performance in "2050", a 2021 Green Mountain Film Festival Award for Best Supporting Actor, for his performance in "Break Every Chain", and a 2022 Christian Film Festival Award for Best Supporting Actor, for "One Cop's Journey".
Love life and relationships
Dean avoids speaking about his love life in public, but it's known that he and later famous American actress and model Brooke Shields dated while he was attending Princeton.
In 1991 and 1992, he dated American actress and producer Ami Dolenz, while the following year saw him date Teri Hatcher, a famous American actress; he also dated American professional volleyball player Gabrielle Allyse Reece around the same time. Dean then became engaged to American country music singer Mindy McCready, but there are no further details.
In 1998 and 1999, Dean was in a relationship with Spanish model Samantha Torres, and they have a son Christopher together, born on 11 June 2000; Samantha and Dean fought over their son's custody, which was awarded to her in 2003.
He seems to be unattached as of April 2023, hasn't married and has a son with his former girlfriend Samantha Torres.
Interesting facts and hobbies
Dean enjoys being active on Instagram and is today followed by more than 110,000 people, while he's posted nearly 400 pictures, with most of these having been taken during his everyday life.
He's a fan of tattoos, and has his own name in Japanese tattooed on his ankle.
Dean has a half-sister Krisinda Cain, who's today an actress with 10 credits to her name.
He became a reserve police officer of the St. Anthony Police Department on 19 June 2018.
Dean voted for Bill Clinton twice, but is today a registered Independent, although voting for Donald Trump in both the 2016 and 2020 presidential elections.
Dean's favorite actor is Russell Crowe, and some of his favorite movies include "The Nice Guys", "A Beautiful Mind" and "Cinderella Man".
Height, eyes and wealth
Dean's age is 56. He has brown eyes and black hair, is 5ft 11ins (1.82m) tall and weighs around 190lbs (85kgs).
Dean's net worth's been estimated at over $8 million, as of April 2023.