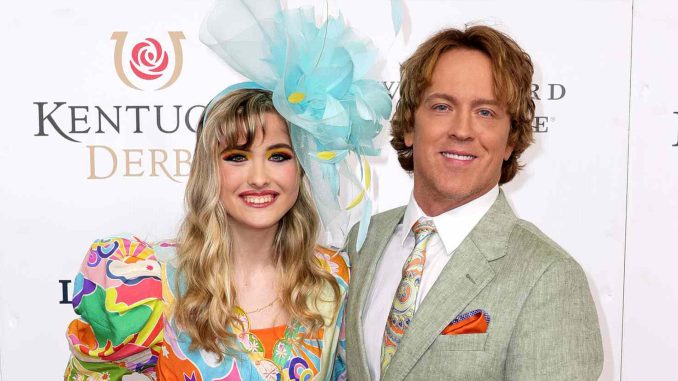 Dannielynn Birkhead is an American celebrity kid, model, and TV personality who gained attention from the media shortly after her birth, when several men came out claiming to be her biological father, which resulted in a highly publicized paternity case.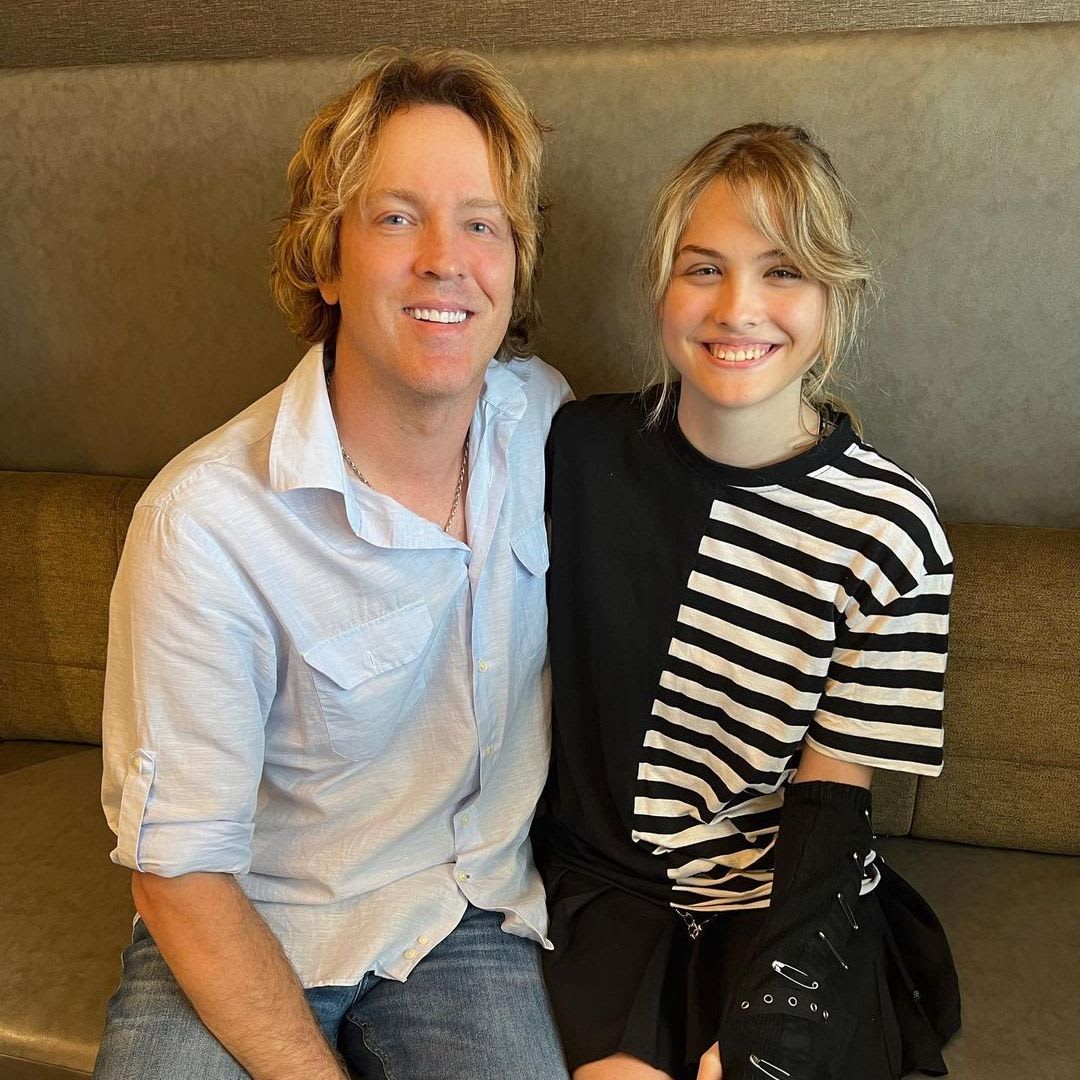 Age, Early Life, and Education Background
Dannielynn Hope Marshall Birkhead was born Hannah Rose Stern under the Virgo zodiac sign on 7 September 2006 in Nassau, Bahamas, and is 17 years old as of 2023. She's the daughter of the celebrity photographer and reality TV star Larry Birkhead, and the late actress and Playboy supermodel Anna Nicole Smith, and of mixed English, French and Scottish roots.
Dannielynn had an elder half-brother named Daniel Wayne Smith, who sadly died of a methadone, Lexapro and Zoloft overdose when she was three days old – the 20-year-old had stolen his mother's medicine while visiting her at the maternity ward. Smith was so devastated after Daniel's death and at his funeral, she was overwhelmed by grief to the extent of climbing into his casket saying that she wanted to die and join him. Sadly, Birkhead's mother succumbed to 'combined drug intoxication,' which was allegedly caused by the sleeping medicine chloral hydrate, on 8 February 2007 when she was 39 years old. Dannielynn was just five months old at the time of her mom's death.
Not much is known about Birkhead's educational background. She attended a private high school in Kentucky, where she lives with her father.
Career
Dannielynn began her modeling career when she was a toddler, with appearances in various magazine articles and on covers, including on "OK Magazine" when she was one year old. Dannielynn has also appeared in various reality TV shows, particularly "Access Hollywood" from 2007-2012, "Entertainment Tonight" and "True Crime with Aphrodite Jones" in 2011 among others. She modeled for the kids-wear brand, Guess Kids when she was six years old – her mother also modeled for the clothing line, and its co-founder, Paul Marciano once remarked that 'Dannielynn has the same playful spirit that her mother had on a set.' In 2012, Birkhead appeared in the ABC TV program, "Celebrity Wife Swap," which follows the lives and daily experiences of several women from celebrity families, who trade places for a week to see how other families deal with fame as they raise their children.
Dannielynn Birkhead doesn't look like this anymore!! See Anna Nicole Smith's daughter all grown up — and her adorable Kentucky Derby outfits here–> http://bit.ly/1nVUZpG

Posted by In Touch Weekly on Sunday, May 4, 2014
In 2015, Dannielynn appeared in the Bravo reality show, "The Millionaire Matchmaker," in which the reality TV personality and businesswoman, Patti Stanger, runs her matchmaking business, Millionaire's Club, intending to help single wealthy women and men find their soulmates. Birkhead has also appeared in several other TV shows including the documentary, "Inside Edition" in 2017.
Personal Life and Paternity Case
Dannielynn's dad, Larry Birkhead, described his relationship with Smith as tumultuous and unpredictable. The duo often argued and as a result, Smith left him and moved to The Bahamas when she was six months pregnant with his child. According to Birkhead, Smith's decision to leave the US was a calculated move to keep him away from his child's life. He accused her friend and lawyer, Howard Stern of orchestrating their breakup.
After her birth, Birkhead's paternity became the subject of dispute among four men, including Birkhead, the lawyer Howard K. Stern, the entrepreneur Frederic von Anhalt, and Smith's bodyguard, the Austrian-American actor, Alexander Denk, who all claimed to be her biological father. The paternity question became more interesting when it was discovered that Smith had named Stern as her child's dad on her birth certificate. Larry filed a lawsuit against Stern and the case involved several legal proceedings, which included DNA testing, testimonies from the individuals who claimed to be Birkhead's father, and an argument over inheritance rights and custody. Eventually, the case was resolved when DNA tests confirmed beyond any reasonable doubt that Larry Birkhead was the biological father – he was granted sole custody of Dannielynn.
Dannielynn Birkhead Honors Late Mom Anna Nicole Smith at Barnstable Brown Gala https://t.co/HSxfQjJV6d

— People (@people) May 6, 2023
Height, Weight, and Physical Appearance
Birkhead is of White ethnicity and has a pair of hazel eyes and long blonde hair. She currently stands 5ft 4ins (1.63m) tall and weighs approximately 110lbs (50kgs); the young model has dental braces. In early 2008, Dannielynn underwent eye surgery after she was diagnosed with strabismus (also known as crossed eyes). She covered one of her eyes with a patch after the surgery.
Net Worth
Birkhead earns from her paid magazine shoots and brand endorsement deals. It's reported that she is the sole heir of her mom's estate, which is estimated at $800,000. She inherited her mother's home, which was sold for around $1.7 million in 2011. She is worth approximately $3 million as of 2023; her father's net worth is around $3 million.
Dannielynn Birkhead's Parents
Anna Nicole Smith
Anna was born Vickie Lynn Hogan on 28 November 1967, in Houston, Texas. She signed with Playboy magazine in March 1992 and in the year that followed, was named the Playmate of the Year. She left Playboy, and subsequently posed for the fashion firms, H&M, the now-defunct Heatherette, and Guess. Anna was also an actress who appeared in the comedy films "The Hudsucker Proxy" (1994) and "Be Cool" (2005), and the reality TV "The Anna Nicole Show" in 2002, among others.
Smith was an employee of Jim's Krispy Fried Chicken, which is situated in Mexia, Texas when she first met Billy W. Smith, who was a chef at the restaurant. The duo dated briefly before walking the aisle in April 1985. On 22 January 1986, they welcomed a son named Daniel Wayne Smith, but the couple separated in 1987, and their divorce was finalized in 1993. In 1991, Smith met the late American billionaire businessman, J. Howard Marshall II, while she was working at a Houston strip club. She got hitched to the oil tycoon in June 1994 – there were speculations that she had married Marshall for his money. Her second husband passed on in August 1995, at the age of 90.
Larry Birkhead
Larry Earl Birkhead was born in Louisville, Kentucky, on 22 January 1973, which makes him 50 years old as of 2023. He was brought up alongside his sisters Angela Heuser and Judy. Larry graduated from the University of Louisville with a Journalism degree. He's appeared in various reality shows including "The Millionaire Matchmaker," "Celebrity Wife Swap," "Steve Harvey's Show," and "The Wendy Williams Show," among others. Moreover, the Kentucky native produced the films "Hopelessly in Love" in 2020, and "Rainbows" in 2023. He met Anna Smith during the shooting of "The Anna Nicole Show", when he was working as a freelance photographer. Larry is also a realtor.