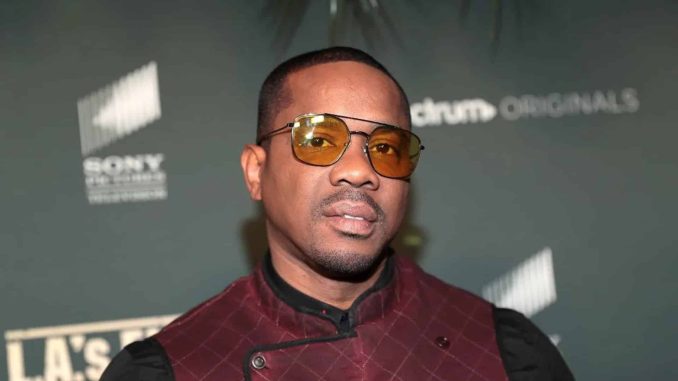 Duane Martin is an American actor, real estate agent, and former collegiate basketball player. He's probably best known for his appearances in the television sitcom "All of Us", and the action crime series "L.A.'s Finest."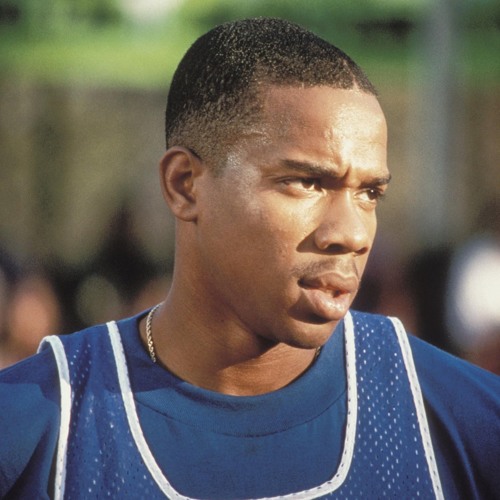 Age, Early Life, and Education Background
Duane Martin is a native of Brooklyn, New York, born under the Leo zodiac sign on 11 August 1965, which makes him 58 years old as of 2023; he hasn't revealed anything about his parents or siblings.
Duane attended a local high school in Brooklyn, and matriculated to New York University, where he played basketball in the National Collegiate Athletic Association (NCAA) Division III.
Career
Martin started his basketball career playing for the Dayton Flyers (NCAA Division 1 League).
He later signed a non-guaranteed contract with the National Basketball Association (NBA) team the New York Knicks, but was later removed from the squad before playing in the NBA.
Duane gained recognition in 1992, when he was selected to star as Vidal Thomas in the NBC sitcom, "Out All Night." He shortly afterward appeared alongside Woody Harrelson and Wesley Snipes in the 1992 sports comedy movie "White Men Can't Jump," which was a commercial success and grossed over $90 million. In 1994, Duane appeared in the music video for the Philadelphia-based vocal harmony band, Boyz II Men's song "I'll Make Love to You." From 2003 to 2007, he starred as Robert James in the sitcom "All of Us," which is loosely based on the stepfamily of the executive producer and creators, Will Smith and Jada Pinkett. Duane wrote and produced the films "Ride or Die" in 2003, and "The Seat Filler" in 2004.
From 2013 to 2016, Duane portrayed himself in the BET reality TV parody, "Real Husbands of Hollywood," which starred the likes of Kevin Hart and Nick Cannon. He thereafter starred as Ben Baines in the TV series, "L.A.'s Finest" in 2019 and 2020, and recently appeared in "Real Husbands of Hollywood – More Kevin, More Problems" in 2022.
Martin owns the sports agency, Impact Sports, which handles the careers of several top athletes in the National Football League (NFL), National Hockey League (NHL), and Major League Baseball. Some of the all-star athletes signed to Martin's agency include the baseball pitcher Bartolo Colon aka Big Sexy, and the NFL stars, Robert Griffith, David Boston, and Chris McAllister.
Award Nominations
In 1993, Duane was nominated for a Daytime Emmy Award for his performance in "CBS Schoolbreak Special." He is a two-time nominee for the BET Comedy Award for his performances in "Deliver Us from Eva" (2004) and "All of Us" (2005). His performance in the latter also saw him nominated for an Image Award (NAACP) in 2007.
Duane is active on Instagram with around 170,000 followers. He joined Twitter in August 2012, and is currently followed by over 25,000 fans.
Personal Life
Martin is a divorced man – he exchanged vows with the American singer and actress Tisha Michelle Campbell, on 17 August 1996. The couple welcomed their first child, a son named Xen Waheed Martin on 8 August 2001, and their second born, Ezekiel Czar Martin on 8 September 2009. Martin's firstborn was diagnosed with autism when he was one and a half years old, which saw him struggle to communicate as a child. Xen is currently faring well and can communicate without any problems – he's a Zoology student at the California-based Moorpark College. Martin and Campbell separated in December 2016 – their divorce was finalized in December 2020.
Rumors and Controversies
In 2016, there were rumors that Duane was gay after he was seen being rather too close with the actor Will Smith, who was also accused of being gay following his role in the 1993 film "Six Degrees of Separation." Martin denied the allegation, clarifying that they are just good friends.
Previously, Smith has disclosed that he is in an open marriage with Pinkett and it is alleged that Martin briefly dated Will Smith's wife, Jada Pinkett Smith in 2021 – their dating rumor began when they were seen sharing romantic moments in Van Nuys, California.
Height, Weight, and Physical Appearance
Martin is of Afro-American ethnicity and has a pair of black eyes and black hair. He stands 5ft 8ins (1.73m) tall and weighs approximately 155lbs (70kgs).
Net Worth
Duane's acting career has spanned over three decades, which has made him famous and fairly rich. His net worth is approximately $500,000 as of 2023.
Bankruptcy
In 2016, Martin and his now ex-wife Tisha Campbell filed for bankruptcy, claiming that their assets were worth less than $313,000, their joint income was only $7,600, and they allegedly owed at least $15 million to different creditors such as The City of Los Angeles and Broadway Federal Bank. The bank advised Martin to put his family's house situated in Chatsworth up for sale to pay off his debts, including a $1.5 million loan he reportedly owed Will Smith. In late 2018, Martin's ex-wife accused him of hiding money and assets from her, and as a result, she moved to block him from receiving the proceeds from the sale of their Chatsworth family home during their divorce process.
Who Is Duane Martin's Ex-Wife, Tisha Campbell
Tisha Campbell hails from Oklahoma City, Oklahoma, and was born on 13 October 1968, which makes her 55 years old as of 2023. Her mother, Mona Shockley, was a talent manager, vocal coach, and gospel singer and her father was a singer and a factory worker. Campbell was raised alongside her four brothers and a sister. She went to Newark Arts High School, and later joined the Washington Academy of Music.
Tisha made her film debut in the 1986 musical comedy "Little Shop of Horrors," followed by a starring role in the comedy-drama series "Rags to Riches." She has appeared in numerous other films, including "School Daze" (1988), "Boomerang" (1989), and the comedy "House Party" (1990), for which she was nominated for an Independent Spirit Award for Best Supporting Female. She is a nominee for the NAACP Image Award for her performance in the comedy series "My Wife and Kids." Tisha released her debut self-titled album in 1993. She has appeared in numerous music videos, including one for the R&B singer Toni Braxton, and two for Will Smith.