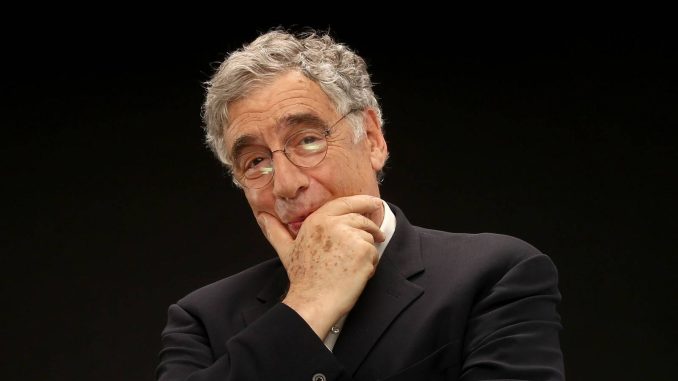 Who is Elliott Gould?
American actor and producer Elliott Gould (ne Goldstein) was born in New York City USA on 29 August 1938, making Virgo his zodiac sign. He's had roles in close to 200 movies and TV series, but is probably still known best for playing Trapper John McIntyre in the evergreen 1970 war comedy movie "M*A*S*H", which also starred Tom Skerritt and Donald Sutherland, and was directed by Robert Altman. It follows the doctors and nurses working at a field hospital during the Korean War, while they're using humor to keep war off their patients' minds; the film won 14 of its 38 award nominations, including an Oscar win for Best Writing, Screenplay Based on Material from Another Medium.
Elliott's still today acting, and his most recent role has been playing Mr. Greenbaum in the 2023 romantic comedy movie "You People".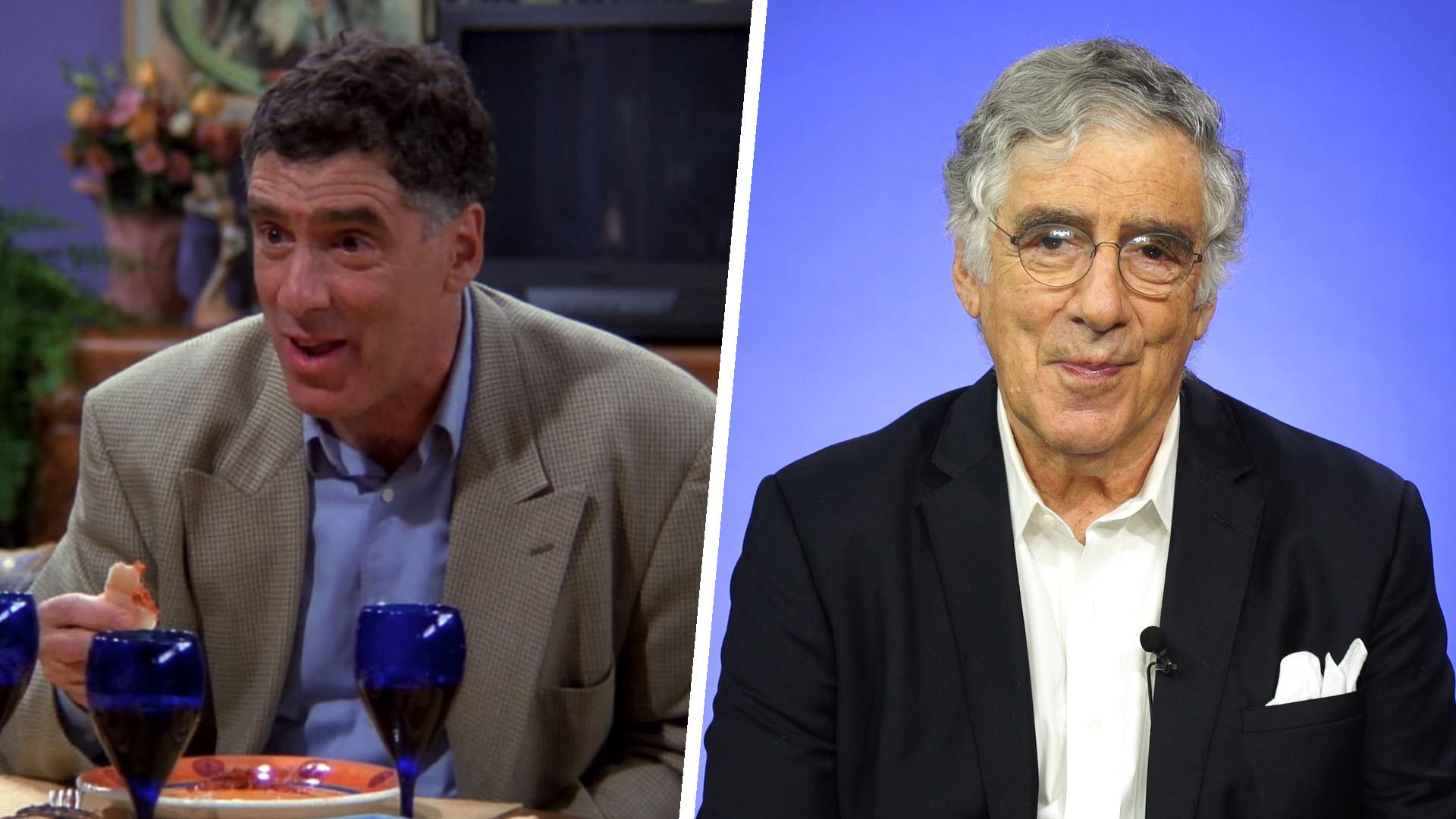 Education and early life
Elliott was raised in Brooklyn, New York City by his Jewish parents Bernard and Lucille (nee Raver); his father was a textiles buyer, and his mother sold artificial flowers. Elliott's yet to speak of having siblings, and is thus believed to have none.
He studied at Professional Children's School, and fell in love with acting during his time there; Elliott appeared in nearly all the plays performed at the school, but was also into several other activities, as he played soccer and took creative writing classes.
He matriculated in 1956 and then began acting in theatre, rather than pursuing a college degree; his Broadway debut was in the 1957 "Rumple", while some of his following roles were in "I Can Get It For You Wholesale", "Say, Darling" and "Irma La Douce".
Roles in movies
Elliott's debut film role was playing Jester in the 1964 romantic musical comedy "Once Upon a Mattress", and the remainder of the decade saw him appear in the 1964 comedy "Quick, Let's Get Married", the 1968 comedy "The Night They Raided Minsky's" and the 1969 romantic comedy "Bob & Carol & Ted & Alice".
In 1973 he played the lead character Phillip Marlowe in the evergreen crime "The Long Goodbye", which also starred Nina van Pallandt and Sterling Hayden, and was directed by Robert Altman. It follows the life of private investigator Philip Marlowe, and the film won two of its three award nominations. Some of Elliott's other notable performances in the '70s were in the 1974 comedy "California Split", the 1975 musical comedy "Nashville", and the 1979 action adventure comedy "Escape to Athena".
What marked the '80s for him was perhaps playing Rodney in the 1988 comedy "The Telephone", directed by Rip Torn, and which starred Whoopi Goldberg, Severn Darden and Amy Wright. It follows an out of work actress who's spending all of her time in her apartment with her pet owl, believing that she can solve all of her problems by using her telephone; the film won one of its three award nominations.
Some of the most popular movies in which Elliott appeared in the '90s were perhaps the 1991 biographical crime drama "Bugsy", the 1994 crime comedy "Naked Gun 33 1/3: The Final Insult" and the 1998 action crime comedy "The Big Hit".
He portrayed Reuben Tishkoff in the critically acclaimed 2001 crime thriller "Ocean's Eleven", which starred George Clooney, Julia Roberts and Brad Pitt, and was directed by Steven Soderbergh. It follows 11 thieves who are about to rob three casinos in Las Vegas, Nevada and the film won four of the 24 awards for which it was nominated. Elliott could then have been seen appearing in the 2002 comedy "Puckoon", the 2003 crime drama "Vegas Dick" and the 2006 drama "Open Window". The year 2008 saw him play Rabbi Seth Gutterman in the romantic comedy "The Deal", written and directed by Steven Schachter, and which starred William H. Macy, Meg Ryan and LL Cool J. It follows a Hollywood producer as he's helping his nephew with his script.
Some of Elliott's notable performances in the decade were in the 2011 romantic comedy "Art & Sex", the 2013 drama "Live at the Foxes Den", and the 2018 action crime comedy "Ocean's Eight".
One of his most recent film roles has been voicing Rabbi Ben Zakkai in the 2021 animated drama "Legend of Destruction", written and directed by Gidi Dar, and which starred Oscar Isaac and Evangeline Lilly. It follows the Jewish revolt against Rome, and the film won four of its seven award nominations.
Roles in TV series
Elliott's debut TV series role was playing The Giant in the 1983 episode "Jack and the Beanstalk" of the family adventure comedy "Faerie Tale Theatre", and in 1984 and 1985, he starred as Dr. Howard Sheinfeld in all the 22 episodes of the comedy "E/R", which also starred Conchata Ferrell and Lynne Moody, and follows recently divorced physician Dr. Sheinfeld who's fallen for Dr. Eve Sheridan. The remainder of the '80s saw Elliott appear in an episode of the comedy "George Burns Comedy Week", the fantasy horror "The Twilight Zone", and the family comedy "Tall Tales & Legends".
The year 1993 saw him play Ed Morrison in three episodes of the popular drama "L. A. Law", which Steven Bochco created, and which starred Alan Rachins, Jill Eikenberry and Corbin Bernsen. It follows a group of people working at a law company in Los Angeles, the series aired from 1986 through 1994, and won 45 of its 192 award nominations. Elliott had mostly guest roles in the remainder of the '90s, in series such as the adventure comedy "Lois & Clark: The New Adventures of Superman", the crime mystery "Burke's Law", and the crime comedy "Screen One".
From 1994 through 2003, he played Jack Geller in 20 episodes of the evergreen romantic comedy "Friends", which starred Lisa Kudrow, Jennifer Aniston and Courteney Cox, and was created by Marta Kauffman and David Crane. It follows a group of friends in their 20s who are living in New York City, the series aired through to 2004, and won 78 of its 309 award nominations. Elliott had only a couple of other TV series roles in the 2000s, including in the drama "St. Urbain's Horseman", the animated action adventure "WordGirl" (voice role) and the comedy "Drop Dead Diva".
Need a good cry? Watch Judith Light and Elliott Gould break your heart on this week's DOUBT doubleheader-CBS Sat @8 pic.twitter.com/F5D0UhTt0m

— Tony Phelan (@TonyTphelan) August 3, 2017
The year 2017 saw him play Isaiah Roth in all the 13 episodes of the drama "Doubt", created by Tony Phelan and Joan Rater, and which starred Katherine Heigl, Dule Hill and Laverne Cox. It follows a defense lawyer who's fallen in love with his client, who might be guilty of a brutal murder.
Some of Elliott's most recent TV series roles have been in the 2021 episode "Tomz Lemonade" of the animated comedy "Ten Year Old Tom" (voice role), the 2021 episode "Fairfolks" of the animated adventure comedy "Fairfax" (voice role) and the 2022 episode "Bent" of the crime mystery "The Lincoln Lawyer".
Other credits
Elliott received special thanks for the 2005 biographical historical documentary movie "Inside Deep Throat", the 2010 musical film "Diahann Carroll: The Lady. The Music. The Legend", and the 2014 biographical historical documentary film "Electric Boogaloo: The Wild, Untold Story of Cannon Films".
He has five producing credits, which include the 2001 comedy film "The Experience Box", the 2011 romantic comedy movie "Art & Sex" and the 2015 short film "The Jungle of Jules Levine".
Some of Elliott's most recent talk-show appearances have been in "Hollywood Insider", "Saturday Night Live" and "The Lightning Hour".
Awards and nominations
Elliott's won two of his 14 award nominations: a 1971 Laurel Award for Best Comedy Performance, Male for "M*A*S*H" and a 2009 Israel Film Festival Lifetime Achievement Award.
He was also nominated for a 1970 Oscar for Best Actor in a Supporting Role, for his performance in "Bob & Carol & Ted & Alice".
Love life and marriages
Elliott's been married thrice, twice to the same woman. He and famous American singer and actress Barbara Joan 'Barbra' Streisand married on 13 September 1963, and she gave birth to their son Jason Emanuel Gould on 29 December 1966; Jason's today a popular actor and singer, and was 21 when he revealed to his parents that he's gay. Elliott and Barbra's divorce was finalized on 6 July 1971, following a two-year separation.
He and his second wife Jennifer Bogart exchanged vows on 8 December 1973, while she had previously given birth to their two children: Molly on 18 November 1971 and Samuel on 9 January 1973. Elliott and Jennifer divorced on 5 October 1975, and then remarried on 9 June 1978; they divorced for the second time on 5 September 1989.
Elliott seems to be unattached as of May 2023, has been married to two women and has a son with his first wife Barbra Streisand, and two children with his second wife Jennifer Bogart.
8.29.1938 – Elliott Gould was born Elliott Goldstein in Brooklyn. His family immigrated from Eastern Europe settled in…

Posted by Brooklyn New York Baby Boomers and Everyone Who Loves Brooklyn on Monday, August 29, 2011
Interesting facts and hobbies
Elliott's today sitting on the national board of directors of the Screen Actors Guild.
He's a philanthropist and has worked with a number of charity organizations, including Save Ellis Island.
Elliott hosted the hit comedy show "Saturday Night Live" six times.
He appeared in both the 1980 movie "The Last Flight of Noah's Ark" and the 2012 film "Noah".
Elliott was physically highly active in his 30s and 40s, as he worked out at the gym at least twice a week, and also followed a strict diet.
He's deeply religious and follows Judaism.
Elliott's been to all of the US states, for both work and pleasure, and his favorite city is San Francisco, California.
One of his favorite actors is Richard Gere, and some of his favorite films include "An Officer and a Gentleman", "Autumn in New York" and "Unfaithful".
Height, eyes and wealth
Elliott's age is 84. He has grey hair and brown eyes, is 6ft 3ins (1.91m) tall and weighs around 190lbs (86kgs).
Elliott's net worth's been estimated at over $10 million, as of May 2023.