Who is Elle Macpherson?
Australian actress and model Eleanor Nancy 'Elle' Macpherson was born in Killara, New South Wales, Australia, on 29 March 1964, meaning that Aries is her zodiac sign. She's had roles in 14 movies and TV series, but is perhaps still known best for playing one of the lead characters Mickey Morse in the hit 1997 action adventure movie "The Edge", directed by Lee Tamahori, and which also starred Anthony Hopkins and Alec Baldwin. It follows a billionaire and two other men who've found themselves stranded in the Alaskan wilderness, and the film was nominated for three awards.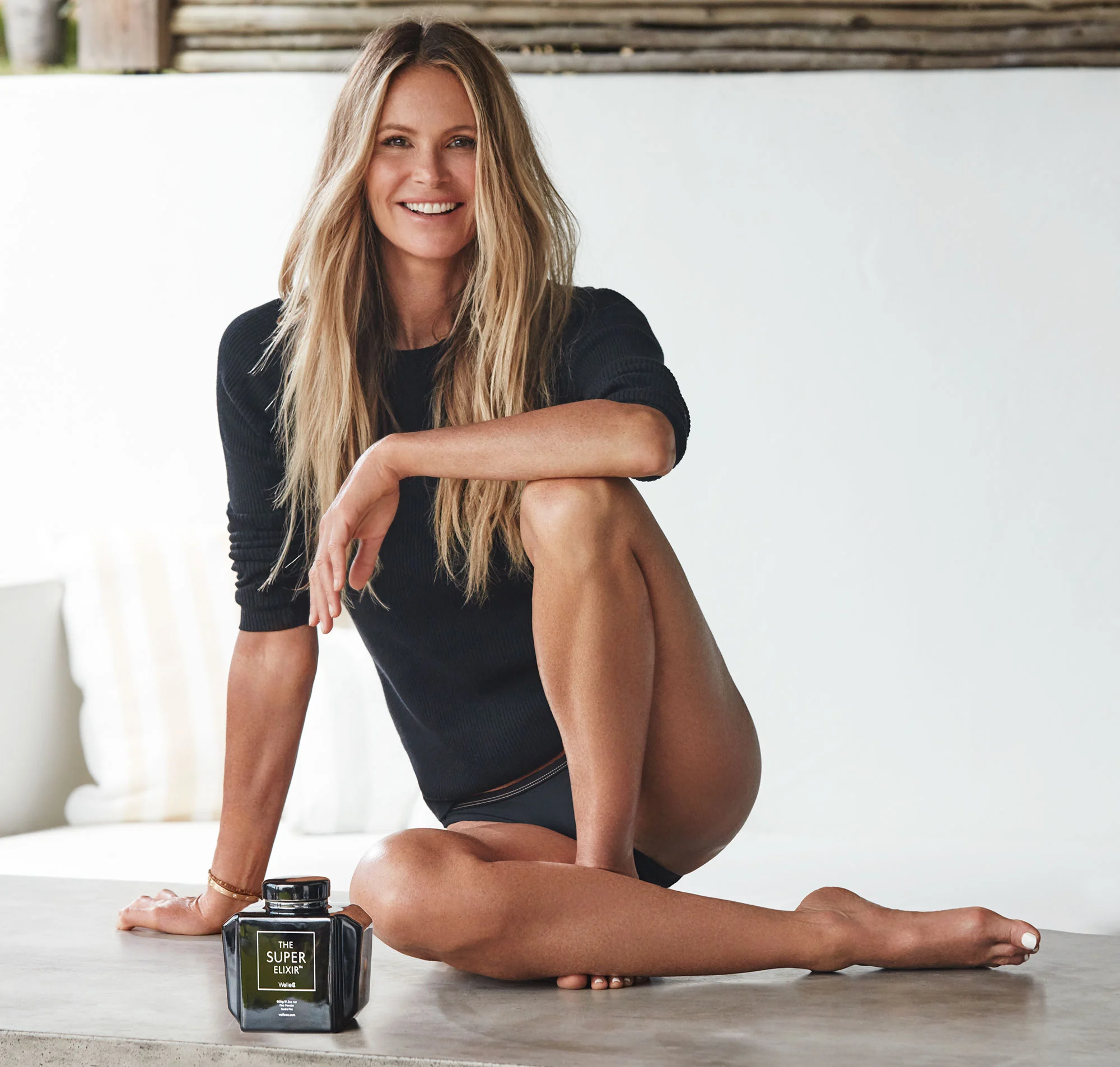 Education and early life
Elle was raised in Killara, Sydney alongside her two siblings, by their mother Frances Gow who was a nurse, and father Peter Gow who was a sound engineer and entrepreneur; Elle's parents divorced when she was 10, and she and her siblings then lived with their mother. Frances married her second husband sometime in the following a couple of years, and Elle's surname was registered as her stepfather's surname Macpherson by mistake.
After her parents' divorce, Elle lived in nearby East Lindfield, and in 1978 enrolled at Killara High School, from which she matriculated in 1981, a year earlier than her peers. She then spent a year attending the University of Sydney, prior to dropping out in pursuit of her career.
Career as a model
Elle worked as a model for a year in the USA prior to enrolling at college, as she wanted to save money and pay for the tuition; she was signed to New York City's Click Model Management.
Upon dropping out of college she signed with an Australian agency, and starred in a commercial for the diet cola soft drink Tab; she then went on to become one of the most sought-after Australian models, and could've been seen featured on the cover page of numerous magazines, including "Maxim", "Cosmopolitan" and "Vogue". The editors of the magazine "Elle" were especially interested in her, and she was thus featured in every single issue released in six years, while also appearing on the cover a number of times; it's also interesting to note that it was in 1986, aged 21 that she married French fashion photographer and creative director of the magazine "Elle", Gilles Francis Charles Bensimon, who was 42 at that time.
Elle Macpherson, Flynn Busson & Cy Busson for Vogue Australia August 2019 https://t.co/bqQoiRPl5V pic.twitter.com/1GA6Yv5Z34

— art8amby (@art8amby) July 14, 2019
In 1986, 1987 and 1988, Elle was featured on the cover page of the "Sports Illustrated" magazine's annual swimsuit edition, while she also appeared on its cover page in 1994 and 2006.
She's walked the catwalk for numerous famous designers, including Calvin Klein, Michael Kors and Christian Dior, and has been featured in commercials for Ralph Lauren, Victorio & Lucchino and H&M, amongst numerous others.
Business ventures
Elle launched her lingerie collection Elle Macpherson Intimates in 1990, and starred in her own show in 1992, 1993 and 1994; the year 1994 also saw the launch of her own company Elle Macpherson Inc., and through it produced her own calendars.
She was highly involved with the company in the second half of the '90s and the 2000s, serving as its creative director and chief marketing officer. She went on to launch her own line of beauty products, and served on the board of directors of Hot Tuna Clothing for a year.
The year 2014 saw Elle co-found the company WelleCo.
Acting career
Elle's debut film role was playing Model in the popular 1990 romantic comedy "Alice", written and directed by Woody Allen, and which starred Mia Farrow and William Hurt. It follows a spoiled housewife from New York City, whose life's been changed by a simple visit to a Chinatown healer, and the film won one of its eight award nominations, including an Oscar nomination for Best Writing, Screenplay Written Directly for the Screen.
Elle starred in the 1991 music video "Ric Ocasek: The Way You Look Tonight", and then appeared nude in the 1994 romantic comedy film "Sirens" – following the role, she learned that media was trying to find additional nude pictures of her, and that they were also contacting her former boyfriends in search of these. As a response, she posed nude for the magazine "Playboy" in May 1994, and thus produced nude pictures 'on her own terms'.
She portrayed Blanche Ingram in the 1996 romantic movie "Jane Eyre", and the same year saw her play Jane Lindquist in the romantic comedy "If Lucy Fell".
Also in 1996, Elle made her debut TV series appearance in the episode "To Elle and Back" of the comedy "Zig and Zag's Dirty Deeds", then in 1997, she was cast to play Julie Madison in the action science fiction movie "Batman & Robin", directed by Joel Schumacher, and which starred George Clooney and Arnold Schwarzenegger. It follows Batman and Robin as they're trying to prevent Poison Ivy and Mr. Freeze from freezing Gotham City, and the movie won 10 of its 32 award nominations.
Elle's appeared in only a couple of other films and TV series – her three most recent roles have bene in the  romantic comedy movie "A Girl Thing", and the  comedy film "South Kensington" both in 2001, and four episodes of the 2009 drama "The Beautiful Life: TBL".
Love life and marriage
Elle's quite open when it comes to speaking about her love life in public, and there are a number of men whom she's been with, that we know about.
In the first half of the '80s, she was in a relationship with American singer-songwriter and pianist William Martin 'Billy' Joel; he wrote the songs "And So It Goes" and "This Night" about their relationship.
From May 1986 through 1989, Elle was married to Gilles Francis Charles Bensimon.
She began dating French financier Andre Arpad Busson in 1996, and gave birth to their first son Arpad Flynn Alexander Busson on 14 February 1998; their second son Aurelius Cy Andrea Busson followed on 4 February 2003, but Elle and Arpad split in July 2005.
She started dating billionaire hotel heir Jeffrey Soffer in 2009; the two split in March 2012 but reconciled in November of the same year, and became engaged in March 2013. Elle and Jeffrey exchanged vows in July 2013, however, although they filed for divorce in 2017, it's believed that the divorce hasn't been finalized to this day.
Elle's married to her second husband Jeffrey Soffer (filed for divorce) as of May 2023, and has two sons with former boyfriend Arpad Busson.
Interesting facts and hobbies
Michael Mischler and William Ryan Holt broke into Elle's Los Angeles home in July 1997, stealing $6,000 in cash and $100,000 worth of jewelry. They were arrested on 4 August of the same year; Michael was sentenced to six years and eight months behind bars, and William to a year in prison.
Elle's been a philanthropist since the launch of her modelling career, and is today a European ambassador for the charity organization RED; she's also contributed to Global Fund to Fight AIDS, Tuberculosis and Malaria and UNICEF. Some of the organizations with which Elle's involved today include National Association for the Children of Alcoholics, Absolute Return for Kids, and Smile Foundation.
She became the host of the competition show "Britain and Ireland's Next Top Model" in July 2010.
Close to 700,000 people are following Elle on Instagram today, and she's posted nearly 2,500 pictures and videos.
One of her favorite actors is Tom Hardy, and some of her favorite films include "This Means War", "Inception" and "Lawless".
Height, eyes and wealth
Elle's age is 59. Her eyes are blue and hair is blonde, she's 6ft (1.82m) tall and weighs around 150lbs (69kgs).
Elle's net worth's been estimated at over $95 million, as of May 2023.