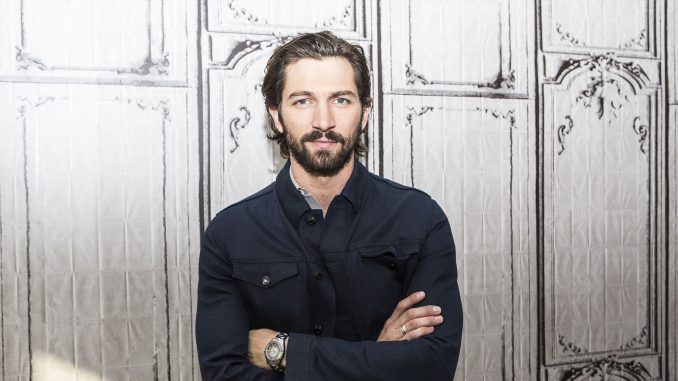 Who is Michiel Huisman?
Michiel is a Dutch actor and musician who gained widespread recognition for his roles in various projects, including as Daario Naharis in "Game of Thrones" (2014-2016) and appearing in the film "The Age of Adaline" (2015) and the TV show "The Haunting of Hill House" (2018), in addition to numerous other films and TV series on which he's worked in his career.
How is Michiel Huisman Doing Today?
Huisman is enjoying his best career years. He's recently finished the first season of the TV drama action series "Echo 3" (2022-2023), co-starring Luke Evans and Jessica Ann Collins. Furthermore, he's working on the film "Rebel Moon", scheduled to premiere later in 2023.
Michiel Huisman Wiki: Age, Childhood, and Education
Michiel Huisman was born on 18 July 1981, in Amstelveen, Netherlands, raised in a Jewish household with his brother named Dustin Huisman, a former professional football player. Huisman developed a fondness for table tennis during his childhood and has continued playing the sport.
According to reports, he attended a local high school in his hometown and later graduated from Amstelveen University.
Career Beginnings
Michiel Huisman began his acting career with a supporting role in the popular Dutch soap opera "Goede Tijden, Slechte Tijden." The show, which translates to "Good Times, Bad Times", is the longest-running soap opera on Dutch television. In this early role, Huisman portrayed Rover, a 14-year-old model who accuses his employers of engaging in child pornography. This role provided Huisman with a platform to showcase his talent and gain exposure in the entertainment industry.
In 1999, Michiel Huisman took on roles in two made-for-TV films: "Suzy Q" and "Uitgesloten." These projects provided him with early exposure and allowed him to display his acting skills to a broader audience.
In 2001, Huisman landed supporting roles in two Dutch films: "Costa!" and "Volle Maan." Directed by Johan Nijenhuis, both films targeted a teenage audience.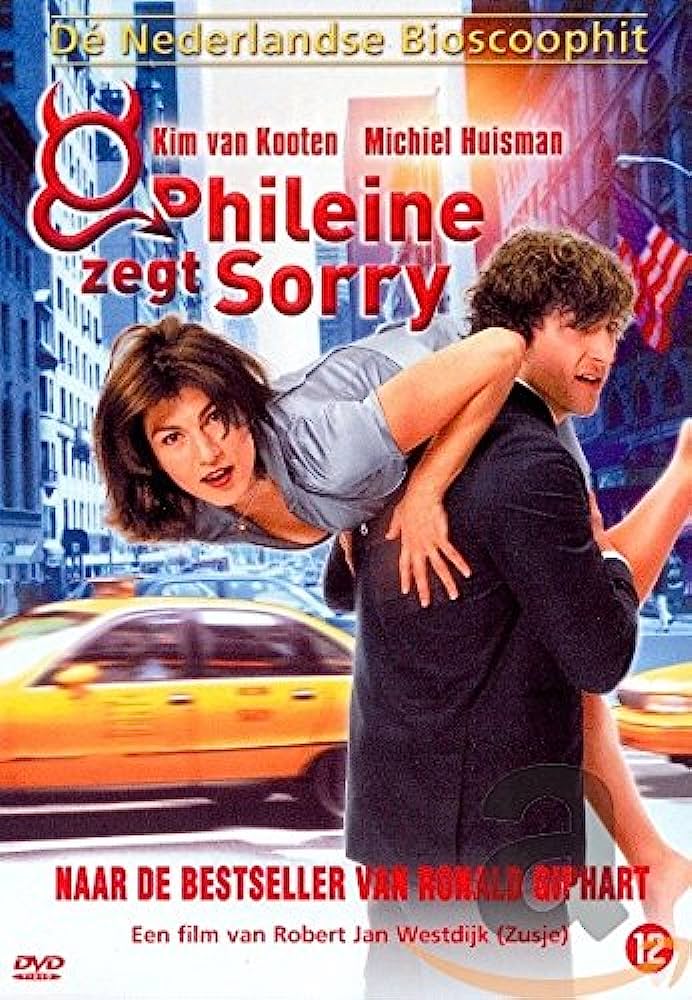 Continuing his career on television, Huisman secured a recurring role in the Dutch police series "Spangen" in 2002. This crime drama series followed the lives of police officers working in the Spangen district of Rotterdam. Huisman's involvement in the show allowed him to gain valuable experience and refine his craft.
In 2003, Huisman took on a leading role in the film adaptation of "Phileine Says Sorry", based on the book by Ronald Giphart. This comedic drama revolves around the tumultuous relationship between Phileine, portrayed by Kim van Kooten, and Max, played by Huisman.
Following his early career, Michiel Huisman continued to make strides in the entertainment industry. In 2004, he achieved success by starring as the medieval knight in the title role of the film "Floris". This role allowed Huisman to showcase his talent and gain recognition.
In 2005, Huisman landed a leading role in the football comedy "Johan", which follows a young man who dreams of becoming a professional football player. He is faced with various challenges and obstacles on his journey to fulfill his passion for the sport.
From 2005 to 2006, Huisman took on recurring guest roles in both the comedy series "Meiden van De Wit" and the drama series "Bloedverwanten." In 2006, Huisman also had a supporting role in the film "Zwartboek." Directed by Paul Verhoeven, this critically acclaimed, thrilling war drama became the most successful Dutch film of all time. Then from 2007 to 2010, Huisman enjoyed a leading role in the medical drama series "De Co-Assistent." This series focused on the challenges and experiences of medical interns, and Huisman's portrayal further demonstrated his versatility as an actor.
Expanding his reach internationally, Huisman secured a supporting role in the British TV series "Dalziel and Pascoe" in 2006, which opportunity marked his first foray into the international acting scene, and further expanded his horizons.
In 2009, Huisman ventured into period dramas. He had a minor role in the film "The Young Victoria", alongside a stellar cast that included Emily Blunt and Rupert Friend. The movie chronicles the early years of Queen Victoria's reign and her blossoming romance with Prince Albert. The same year, he appeared in "Margot", starring alongside Michelle Williams in the biographical drama that delves into the life of renowned British ballet dancer Margot Fonteyn.
From 2010 to 2013, Michiel Huisman joined the main cast of the HBO series "Treme." Set in post-Hurricane Katrina New Orleans, the show follows a diverse group of characters as they navigate the challenges and cultural richness of the city. Huisman portrayed Sonny, a Dutch busker who plays keyboards and guitar.
Michiel Huisman (Daario Naharis) kan man også finde i Treme, hvor han spiller Sonny.Se Treme: http://po.st/TremeAllSeasons

Posted by HBO Max on Friday, September 1, 2017
Rise to Prominence
Michiel Huisman's career trajectory and the diverse roles he undertook played a significant role in his rise to prominence and eventual international success. In 2013, he had a supporting role in the blockbuster film "World War Z", starring Brad Pitt, which exposed him to a broader global audience and his talent on a larger scale.
From 2012 to 2014, Huisman had the recurring role as Liam McGuinnis on the hit TV series "Nashville", alongside actors such as Connie Britton and Hayden Panettiere. This allowed him to demonstrate his musical abilities as well as acting prowess.
In 2014, Huisman was chosen to replace Ed Skrein as Daario Naharis in the popular HBO series "Game of Thrones" during its fourth season, starring alongside actors such as Emilia Clarke, Kit Harington, and Peter Dinklage. His charisma, rugged charm, and on-screen presence made him a suitable fit for the character, contributing to the show's immense popularity. This role proved to be a turning point in Huisman's career, exposing him to a massive global fanbase, and solidifying his status as an international actor.
During the same period, Huisman also had a recurring role as Cal Morrison on the acclaimed series "Orphan Black" (2014-2015), which starred Tatiana Maslany, which further demonstrated his versatility and ability to inhabit diverse characters.
In addition to his television roles, in 2014 Huisman appeared in the film "Wild" alongside Reese Witherspoon, receiving critical acclaim for their performances. He also starred in the Chanel No.5 advertising campaign, directed by Baz Luhrmann, further establishing his presence in the fashion and entertainment industries.
Continued Success
Continuing his success, Huisman co-starred in the thriller film "The Invitation" (2015) with Logan Marshall-Green, further expanding his repertoire and showcasing his ability to navigate different genres. He also played the leading role in "The Age of Adaline" (2015), starring alongside Blake Lively, solidifying his status as a leading man and attracting further attention from international audiences.
In 2016, Michiel Huisman took on the lead role in the war-drama film "The Ottoman Lieutenant", in which he portrayed a Turkish officer caught in a love story during World War I. The film also starred Hera Hilmar, Josh Hartnett, and Ben Kingsley, Huisman's ability to carry a compelling narrative.
During the same year, Huisman starred as Walter Davidson in the limited series "Harley and the Davidsons", an historical drama that told the story of the origin of  renowned motorcycle company. His portrayal of Walter Davidson allowed him to delve into a different period, showing his versatility as an actor.
Continuing his streak, in 2018 Huisman landed the lead role in the romantic drama "Irreplaceable You", in which he starred alongside Gugu Mbatha-Raw. The film explored themes of love and loss, and both critics and audiences heavily praised Huisman's performance.
Netflix swoops on 'Irreplaceable You' with Gugu Mbatha Raw, Michiel Huisman and Kate McKinnon (exclusive)https://t.co/YjCEKxt3Uj pic.twitter.com/J9JyjWn5ri

— Screen International (@Screendaily) November 1, 2017
During the same year, Huisman starred in the romantic drama "The Guernsey Literary and Potato Peel Pie Society", based on the novel of the same name. In this film, he portrayed Dawsey Adams and shared the screen with Lily James, captivating viewers with his portrayal of a compassionate and enigmatic character.
Also in 2018, Huisman starred in the Netflix horror series "The Haunting of Hill House", a modern reimagining of the classic story. His portrayal of Steven Crain, the oldest sibling in a family plagued by supernatural events, received critical acclaim and confirmed his ability to anchor a complex and emotionally charged narrative.
The following year, Huisman took on the lead role in the Netflix film "The Red Sea Diving Resort", in which he portrayed an Israeli agent involved in a high-stakes rescue operation. The film showed his ability to command the screen and lead a compelling story.
Then in 2020, Michiel Huisman starred in the TV series "The Flight Attendant" as Alex Sokolov. The series follows the story of a flight attendant who wakes up in a hotel room next to a dead man, and Huisman's character becomes entangled in the mystery. His performance earned critical acclaim, and the series was nominated for the Screen Actors Guild Award for Outstanding Performance by an Ensemble in a Comedy Series in 2021.
In 2021, Huisman appeared in the action thriller film "Kate", alongside Mary Elizabeth Winstead. The film follows a highly skilled assassin, played by Winstead, who discovers she has been poisoned and has 24 hours to exact revenge on her enemies. Huisman portrayed Stephen, adding depth and intrigue to the story.
He also starred in "A Boy Called Christmas" as Joel alongside an ensemble cast that included Jim Broadbent, Maggie Smith, and Kristen Wiig. The film tells the magical and heartwarming story of a young boy named Nikolas who sets out on a journey to find his father and discovers the true spirit of Christmas along the way. Huisman's portrayal of Joel added to the enchanting atmosphere of the film.
In the TV series "Angela Black", Huisman played Olivier Meyer. The series follows the life of Angela Black, a seemingly perfect wife and mother, who realizes her life is not what it seems.
Net Worth
According to authoritative sources, Michiel Huisman's net worth is estimated at $3 million as of mid-2023.
Personal Life, Dating, Married, Wife, Children
Michiel Huisman is married to Dutch actress Tara Elders, and together they have a daughter born in 2007. The couple previously lived in New Orleans, Louisiana, before eventually relocating to New York City, where they currently reside.
Appearance and Vital Statistics
Michiel Huisman has light brown hair and blue eyes. He stands at a height of 6ft (1.83m), while he weighs approximately 180 lbs (82 kgs). His vital statistics are unknown – he has an athletic figure.