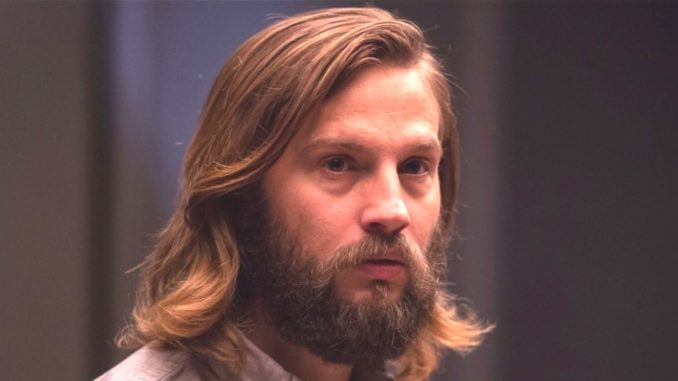 Who is Logan Marshall-Green?
Logan is an American actor particularly known for his roles in film and on television. He gained recognition for portraying the character of Charlie Holloway in the 2012 science fiction film "Prometheus", then as Jackson Brice/Shocker in "Spider-Man: Homecoming" (2017), and in 2018, he starred in the action thriller "Upgrade", in addition to numerous other notable roles he's portrayed so far in his career.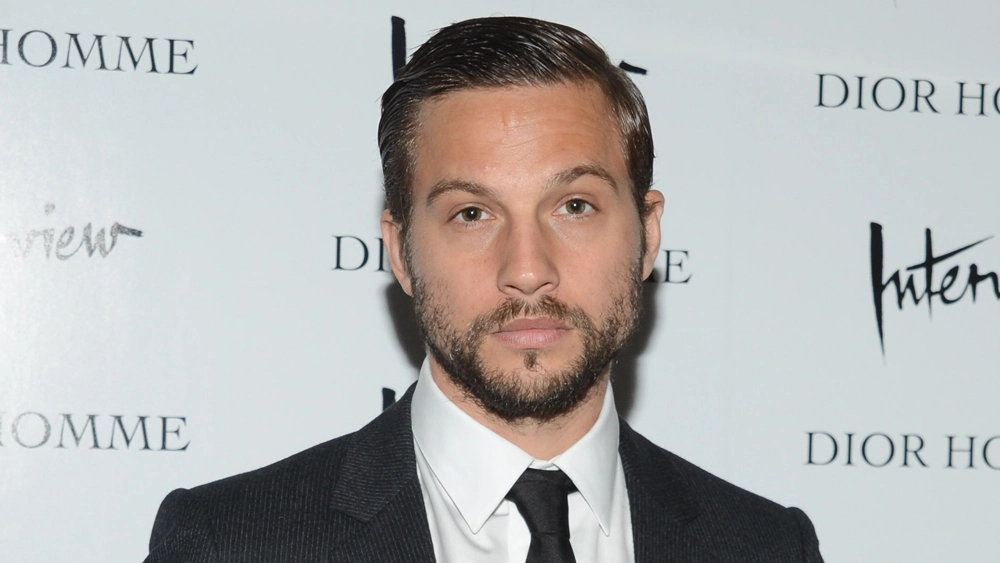 Logan Marshall-Green Wiki: Age, Childhood, and Education
Logan Marshall-Green was born on 1 November 1976 in Charleston, South Carolina, USA. His mother, Lowry Marshall, taught theater at Brown University, and he grew up in Cranston, Rhode Island. Together with his twin brother Taylor, he attended Barrington High School in the early 1990s, then Logan pursued his undergraduate studies at the University of Tennessee, Knoxville, showcasing his passion as an entertainment writer for The Daily Beacon, covering various aspects of the bar, music, and theater scene. He then continued his artistic journey by attending the National Theater Institute in Waterford, Connecticut. Eventually, he earned his Master's in Fine Arts from New York University's prestigious Tisch School of the Arts, in acting.
Career Beginnings and Early Theater Success
Logan made his acting debut in 2003, with the role in the TV crime-drama series "Law & Order: Special Victims Unit" in the episode "Soulless", while in 2004, he was seen in the original series "Law & Order" as a different character.
The same year, Logan achieved recognition for his outstanding performance in Neil LaBute's play "The Distance from Here" – his portrayal in the production garnered him a prestigious Drama Desk Award. "The Distance from Here" is a critically acclaimed play that explores themes of dysfunctional family dynamics and disillusionment. Marshall-Green's talent and dedication to his craft were acknowledged with this esteemed accolade, solidifying his reputation as a skilled stage actor.
The following year, Logan continued to showcase his versatility and range by appearing in multiple theatrical productions. One of his notable roles was in Adam Bock's play "Swimming in the Shallows", in which he portrayed an anthropomorphic shark. This quirky production explored themes of love, relationships and the pursuit of happiness.
Posted by Logan Marshall-Green on Thursday, November 30, 2017
Continued Success
Additionally, Logan took on the role of Bo Decker in a production of William Inge's classic play "Bus Stop". Set in a Kansas diner during a snowstorm, the play delves into themes of love, isolation, and the search for identity. Marshall-Green's portrayal of Bo Decker allowed him to delve into the complexities of the character and showcase his acting prowess.
Furthermore, Marshall-Green appeared in the production "Dog Sees God: Confessions of a Teenage Blockhead", a dark comedy that serves as a parody and continuation of the beloved "Peanuts" comic strip. In the play, Marshall-Green portrayed Beethoven, a character inspired by the famous composer. His performance in "Dog Sees God" earned him a nomination for a Lucille Lortel Award for Outstanding Featured Actor.
Moving to Film
In 2005, Logan Marshall-Green took on the challenging role of Edmund in the Public Theater production of "King Lear". Directed by James Lapine and featuring Kevin Kline in the titular role, this rendition of Shakespeare's tragic masterpiece demonstrated Marshall-Green's talent and versatility as he brought the complex character of Edmund to life.
Moving to film, in 2007, Marshall-Green appeared in several notable movies. He had a role in the film "Alchemy", a psychological thriller that delves into the dark and mysterious world of a tortured artist. Additionally, he was part of the cast of "The Great Raid", a war film based on the true events of the liberation of Allied prisoners of war during World War II. Furthermore, Marshall-Green made an appearance in "Across the Universe", a musical drama set in the 1960s that weaves together Beatles songs to tell a love story amid the backdrop of the Vietnam War.
The same year, Marshall-Green ventured into television with significant roles in two series. He portrayed Tyler Fog in the ABC series "Traveler", a suspenseful drama that follows the story of three friends framed for a terrorist attack. Additionally, he took on the character of Dean Bendis in the TNT series "Dark Blue", in which he played an undercover police officer involved in high-stakes operations within the LAPD.
The 2010s and Later Work
Logan featured in two noteworthy films in 2010, appeared in "Brooklyn's Finest", a crime drama directed by Antoine Fuqua, in which he played a young rookie cop entangled in a dangerous web of corruption. He also had a leading role in the supernatural horror film "Devil", which follows a group of people trapped in an elevator, each with a mysterious connection to evil forces.
Now this ain't fake. Logan Marshall-Green on the set of #Prometheus. Adorable! pic.twitter.com/AQAzlDoa

— Tom and Lorenzo (@tomandlorenzo) June 14, 2012
In 2012, Marshall-Green joined the cast of Ridley Scott's science fiction film "Prometheus" as Holloway, a crew member aboard the eponymous spaceship. The film explores the origins of humanity and the search for answers in a dangerous extraterrestrial realm.
Continuing his presence in the world of film, in 2015, Logan portrayed Will in Karyn Kusama's horror-thriller "The Invitation", which revolves around a dinner party that takes a sinister turn, with Marshall-Green's character unraveling the dark secrets behind the gathering.
In 2018, Marshall-Green secured a lead role in the film "Upgrade", directed by Leigh Whannell and produced by Blumhouse. This science fiction cyberpunk thriller follows a man who, after a tragic incident, becomes implanted with an experimental AI chip that enhances his physical abilities, leading to a quest for revenge.
In 2019, Marshall-Green took a step into the realm of filmmaking with his directing debut of the film "Adopt a Highway", the story of an ex-convict who finds an abandoned baby in a dumpster, and embarks on a journey of redemption and self-discovery. Marshall-Green not only directed the film but also collaborated with a talented cast, including Betty Gabriel and Ethan Hawke, to bring this heartfelt story to life, produced by Jason Blum through Blumhouse Productions.
During the same year, Logan made notable appearances in other media formats. He appeared in an episode of the critically acclaimed limited series "When They See Us". Created by Ava DuVernay, the series portrays the true story of the Central Park jogger case, and its impact on the lives of the wrongfully convicted Central Park Five. Marshall-Green's involvement in the series allowed him to contribute to a powerful and socially relevant project.
Additionally, Marshall-Green lent his talent to the world of video games by starring in the 2019 interactive thriller "Telling Lies".
In 2020, Logan joined the cast of the television series "The Defeated". He portrayed Moritz McLaughlin, appearing as part of the main cast for the show's eight episodes. Also known as "Shadowplay", it's a period thriller set in post-World War II Berlin, in which Marshall-Green's character, Moritz McLaughlin, becomes entangled in a complex web of intrigue and espionage as he investigates a series of murders.
Continuing his television success, in 2021 and 2022, Marshall-Green took on a role in the series "Big Sky", joining the main cast in the show's second season, portraying Travis Stone in the crime drama series that follows a group of detectives and private investigators as they uncover the dark secrets and mysteries surrounding a series of kidnappings in a small town.
He is currently working on several projects, including the thriller "Carry On", scheduled to premiere later in 2023.
Net Worth
According to authoritative sources, Logan Marshal-Green's net worth is estimated at $4 million, as of mid-2023.
Personal Life, Dating, Married, Wife, Children
From 2008 to 2012, he was romantically involved with acclaimed actress Marisa Tomei, who happened to be 12 years his senior. Although there were rumors of an engagement, a representative for Tomei denied these speculations.
In 2012, Marshall-Green tied the knot with actress Diane Gaeta, embarking on a new chapter of his life, with the couple welcoming a son in 2014. Additionally, Marshall-Green became a stepfather to Gaeta's daughter, born in 2010, from her previous relationship with actor Johnny Lewis. Sadly, the marriage between Marshall-Green and Gaeta faced challenges, leading to Gaeta filing for divorce on 5 April 2019, finalized on 23 July 2020.
Appearance and Body Measurements
Logan Marshal-Green has brown hair and hazel eyes. He stands at 5ft 11ins (1.8m) tall, and weighs approximately 170lbs (76kgs). His vital statistics are unknown, but he has an athletic figure.