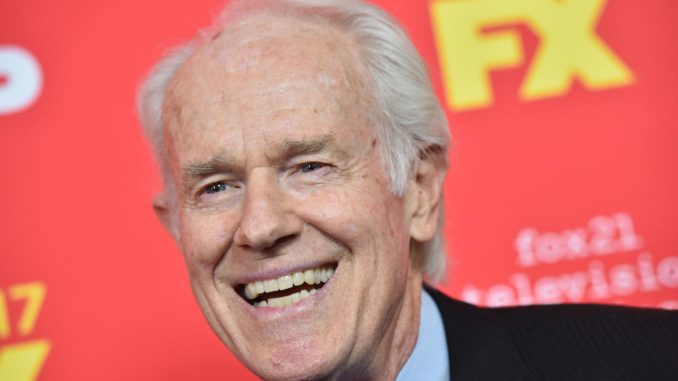 Mike Farrell is a veteran American actor, who is possibly still best known for playing Captain Hunnicutt in the comedy war-drama TV series "M*A*S*H."
Age, Early Life, and Education Background
Michael Joseph 'Mike' Farrell Jr. was born under the Aquarius zodiac sign on 6 February 1939, in Saint Paul, Minnesota, so is 84 years old as of 2023. He's the son of Michael Joseph Farrell and Agnes Sarah, and was brought up alongside his three siblings. When two years old, Mike's family relocated to Hollywood, California, where his dad worked as a carpenter on movie sets.
Mike went to West Hollywood Grammar School, where he was classmates with the late future veteran actress Natalie Wood. He later attended Hollywood High School, then after matriculating in 1957, Farrell joined the US Marine Corps (USMC), and served for two years, before enrolling at the University of California, Los Angeles (UCLA), from where he graduated in 1963. While in college, Mike honed his acting skills at the Jeff Corey Workshop, but went on to work various odd jobs before he began his acting career.
Career Beginnings
Mike appeared in various series in the '60s, the most notable being "Lessie," "The Monkees," "I Dream of Jeannie", and "The Bill Cosby Show." In 1970, he starred alongside Broderick Crawford in the CBS medical drama series "The Interns." 1973 saw him sign with Universal Studios and then under the contract, he appeared in several projects, including the drama movie "The Questor Tapes", and the TV series "Banacek," "The New Land," and "The Six Million Dollar Man".
Career Breakthrough
Farrell made his career breakthrough in 1975 when he was cast to portray the newly created character B.J. Hunnicutt in the third season of the CBS series "M*A*S*H." The role was created after Wayne Rodgers departed from the show, which follows a team of medical practitioners and support staff, who are stationed at a Mobile Army Surgical Hospital in South Korea during the Korean War in the early '50s. The series was a commercial success, and won over 60 awards including multiple Primetime Emmys, and Online Film & Television Awards, among others.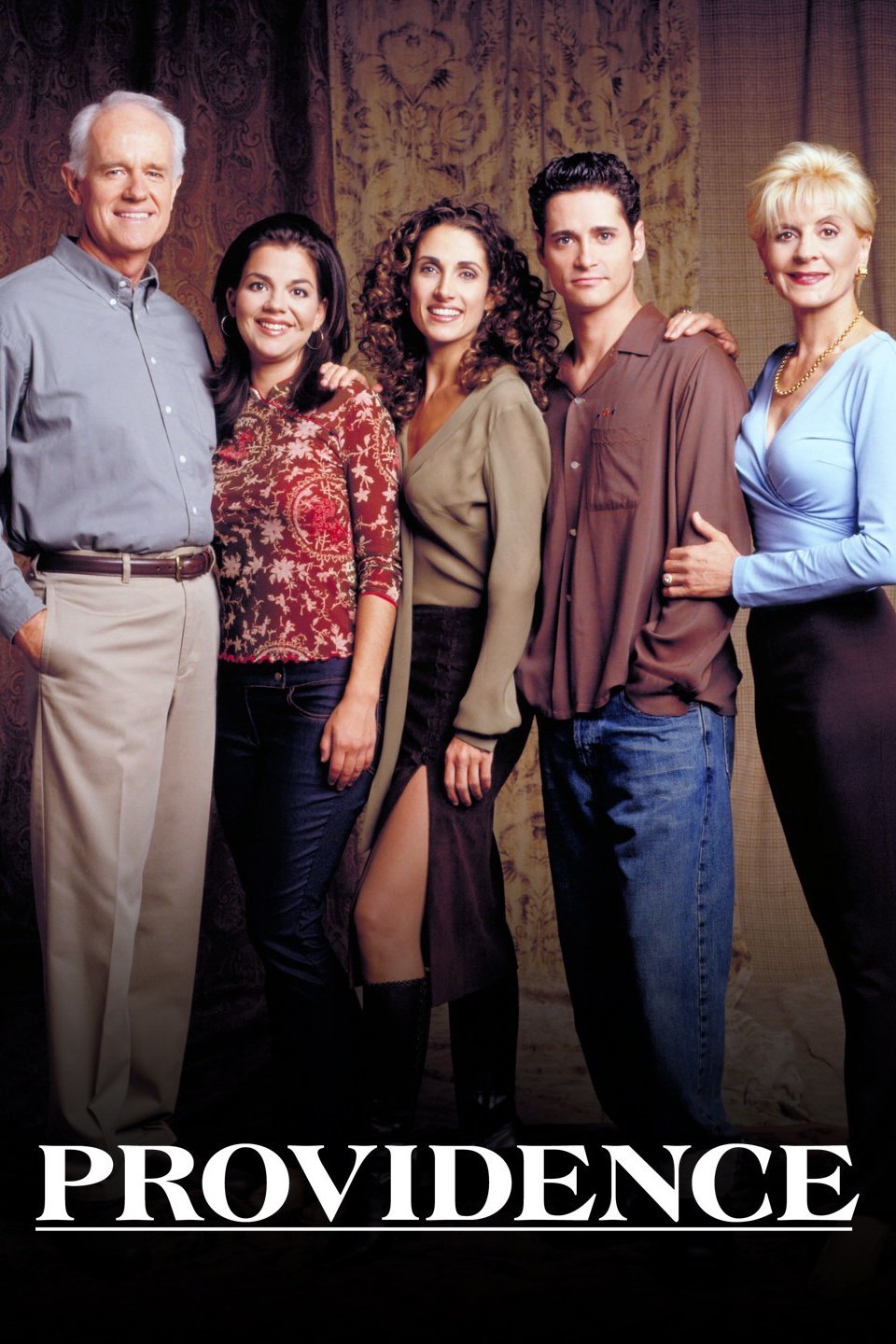 From 1999 to 2002, Farrell played the role of veterinarian Jim Hansen in the NBC-TV drama series "Providence," appeared in 64 episodes. The drama revolves around the story of Dr. Sydney Hansen, (portrayed by Melina Kanakaredes), who quits her lucrative job as a Beverly Hills-based plastic surgeon and returns to her hometown of Providence to spend time with her family. Farrell later appeared in the NBC crime drama "Law & Order: Special Victims Unit", and The WB dark fantasy series "Supernaturals."
Other Works
Aside from acting, Farrell is a talented producer – he was the executive producer of the biopic movie "Citizen: The Political Life of Allard K. Lowenstein", and the war drama film "Memorial Day" both in 1983. Together with the American producer Marvin Minoff, Farrell co-founded the Farrell/Minoff Productions company In 1986, the company signed a contract with The Walt Disney Studios, and two years later, Mike produced the biographical comedy-drama film "Patch Adams." The Robin Williams-starred film follows the life of the American physician, comedian and social activist Dr. Hunter 'Patch' Adams, and was a commercial success –with a box office collection of over $200 million against a budget of $50 million.
Books
In 2007, Farrell wrote the autobiography "Just Call Me Mike: A Journey to Actor and Activist," which covers his personal life, early career in West Hollywood, rise to stardom in show business, and his involvement in activism, among other topics. He released his second book entitled "Of Mule and Man" in 2009, which is a journal of his 9000-mile drive around various US states to promote his first book.
Awards and Nominations
Mike's performance in "M*A*S*H" saw him nominated for two Primetime Emmy Awards, and a Directors Guild of America (DGA) Awards in 1980 and 1981. In 1993, he scooped a Women in Film Crystal Award.
Our July 10th Meeting Features Mike Farrell, Human Rights Advocate, Discussing "Why the death penalty harms victims'…

Posted by Rotary Club of San Jose on Sunday, July 7, 2019
Personal Life
Mike has married twice. He walked the aisle with his first wife, the late actress Judy Hayden, who was known for her appearance in "M*A*S*H", in August 1963; Hayden doubled as a high school drama and English tutor in Laguna Beach, California. They welcomed two children, Erin Farrell born on 27 March 1963, and Michael Farrell who was born in 1970. The former is now an actress and costume designer known for her works in the films "Bad Guys" in 2000, and "The Ghost" and "Route 666" both in 2001. On the other hand, Michael is an actor, who's appeared in three films including "Killpoint" in 1984, and "Day One" in 1989. Mike named his daughter after his "M*A*S*H" character's daughter, Erin. Mike and Hayden separated in 1980, and eventually divorced in 1983.
In 1984, Farrell tied the knot with the American singer and actress Shelley Fabares, a native of Santa Monica, California, who was born on 19 January 1944, making her 79 years old. The two-time Emmy Award-nominated actress is perhaps best known for her appearance in the sitcoms "The Donna Reed Show" from 1958 to '63, and "Coach" (1989-1997). She was previously married to the American record and film producer Lou Adler (1964-1980). Mike and Fabares have not welcomed any children together.
Activism
Farrell is a social and political activist. Previously, he served as the co-chair of the non-governmental organization Human Rights Watch (HWR), which is headquartered in New York City. Moreover, he was a member of the Cult Awareness Network's (now-defunct) Board of Advisors. Farrell served as the head of Death Penalty Focus for over a decade, and was the first person to win its Human Rights Award. In 1985, he moved to El Salvador, where he helped civil war refugees.
In 2001, Farrell was awarded a People for the Ethical Treatment of Animals (PETA) Humanitarian Award. In the year that followed, he was elected the first Vice President of the Screen Actors Guild (SAG) and served for three years. The acclaimed actor has worked with several other organizations, including the Military Religious Freedom Foundation (MRFF).
Height, Weight, and Physical Appearance
Mike is of Caucasian roots, and has gray hair and a pair of dark brown eyes. He's 6ft 3ins (1.90m) tall and weighs around 170lbs (77kgs), with vital statistics of 41-31-17.
Net Worth
Mike's successful acting career has made him very famous and wealthy. He's worth around $10 million as of 2023, but prefers to lead a modest life.