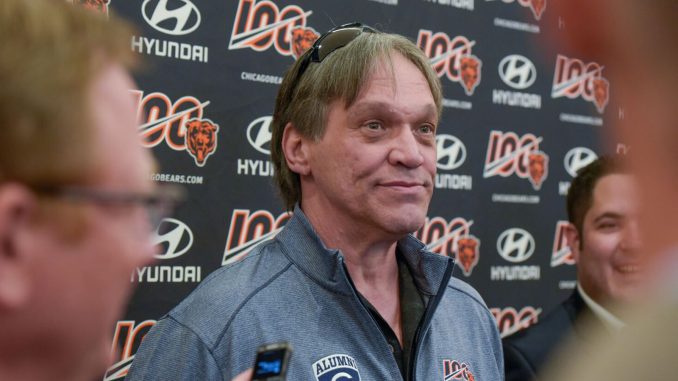 Who is Steve McMichael?
American former professional Football player and wrestler Stephen Douglas McMichael was born in Houston, Texas USA, on 17 October 1957, making Libra his zodiac sign. He played for three teams in the National Football League (NFL); the Green Bay Packers, Chicago Bears and New England Patriots, and in January 1986 won Super Bowl XX with the Bears. Steve's also known for his career as a wrestler; he was signed to World Championship Wrestling (WCW) and was a member of the stable Four Horsemen.
Steve was diagnosed with amyotrophic lateral sclerosis (ALS) in April 2021, and in the same month revealed that he would no longer be making any public appearances; the late American Football Player Tunch Ilkin had revealed that he was suffering from ALS half a year earlier, and he died from ALS-caused complications on 4 September 2021. The disease effects muscle control, and is eventually fatal.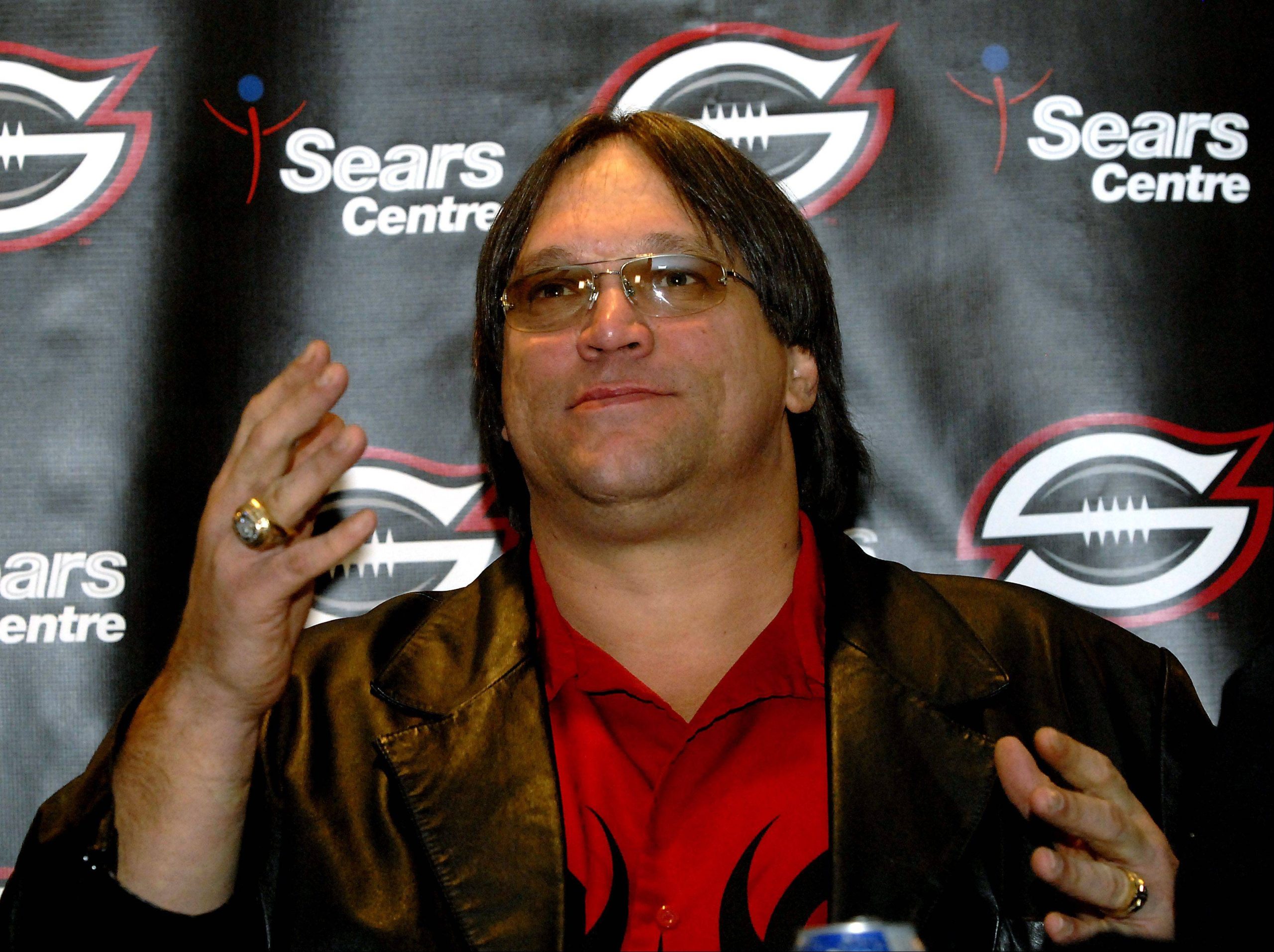 Education and early life
Steve was raised alongside his siblings John Richard, Kathy and Sharon in Houston, solely by their mother as their parents divorced before Steve turned two; his mother later married oil company executive E. V. McMichael.
The family moved to Freer, Texas after Steve's mother married her second husband, and he studied at Freer High School; it was during his four years there that he became passionate about football, while Steve also played five other sports: golf, tennis, track, baseball and basketball. He was an avid baseball player, and both the Cincinnati Reds and the St. Louis Cardinals of Major League Baseball (MLB) were interested in him.
Steve matriculated in 1976 and was offered scholarships by more than 70 institutions, while he chose to enroll at the University of Texas, Austin. He was on their Longhorns football team from 1976 through 1979 and was during his final year named to the first-team All-American, while he was also named the 1979 Hula Bowl's Defensive Most Valuable Player (MVP).
Steve graduated with a Bachelor's degree in 1979.
Steve was drafted by the New England Patriots in 1980, but was cut after only a single season; the following year saw him sign with the Chicago Bears as a free agent, and he started 101 games in a row by 1990, when the head coach reduced his playing time. The 1986 and 1987 seasons each saw Steve named to the Pro Bowl.
He remained with the Bears until 1994, when he signed a one-year contract with the Green Bay Packers; he retired from professional football in 1995.
Career as a wrestler
Steve was hired by WCW to work as their color commentator in 1995, and it was in the following year that he began wrestling for the promotion.
American professional wrestler Ric Flair began flirting with Steve's then-wife Debra at ringside in April 1996, and this led Steve and his partner Kevin Greene to challenge Arn Anderson and Ric; he was trained by Randy Savage, and together with Kevin won the match.
Steve "Mongo" McMichael, former Chicago Bear turned wrestling commentator, turned pro wrestler won the Untied States…

Posted by We Miss WCW on Wednesday, February 5, 2014
He became a member of Four Horsemen during the above mentioned match, and with them feuded with the professional wrestling stable Dungeon of Doom; Steve became the WCW US Heavyweight Champion in July 1997 by defeating Jarrett for the title, but he dropped it in the following match.
Steve lost to William Scott Goldberg in November 1997, who also stole his Super Bowl ring; he reclaimed the ring after hitting Goldberg with a pipe several weeks later. In February 1998, Steve wrestled The British Bulldog and suffered a broken hand; his final appearance was in an episode of "Nitro" on 8 February 1999.
Other work
Steve was a guest singer during the 2001 baseball game between the Colorado Rockies and the Chicago Cubs, singing the song "Take Me Out to the Ball Game".
He once co-hosted a Chicago Bears pre-game show, and was from 2007 through 2013 the head coach of the Chicago Slaughter competing in the Indoor Football League.
Steve became interested in politics in the second half of the 2000s, and on 16 August 2012, revealed that he was planning to run for mayor of Romeoville, Illinois; he lost to John Noak by garnering just 39 percent of votes.
Steve "Mongo" McMichael is suddenly in a vicious fight against ALS.

"This ain't ever how I envisioned this was going to end," the Chicago Bears great says.@danwiederer's story, with photos by @briancassella.https://t.co/ufQwhnt2Dl pic.twitter.com/PO6WenWCo4

— Amanda Kaschube (@amandakaschube) April 23, 2021
Love life and marriages
Steve's married twice. His first wife was American retired professional wrestler and valet Debra Gale Marshall; they married in 1985 and divorced on 12 October 1998; she was known as Queen Debra while signed to WCW from 1995 through 1998, while she was then known simply as 'Debra' while signed to World Wrestling Federation (WWF) from 1998 through 2002.
Steve and his second wife, American non-celebrity woman Misty Davenport married on 24 March 2001, and she gave birth to their daughter Macy Dale McMichael on 22 January 2008; he had previously made a guest appearance in the talk-show "Waddle & Silvy Show", revealing that he was going to become a father.
Steve's yet to mention other women whom he's perhaps been with, he's married to his second wife Misty Davenport as of May 2023, and has a daughter with her.
Interesting facts and hobbies
Steve and former professional Football Players Otis Wilson and Dan Hampton were once members of the rock 'n' roll band Chicago 6.
Even though he's been staying away from media since his ALS diagnosis, his family's still allowed for a number of pictures to be posted onto the internet, which feature Steve's former teammates and wrestlers visiting him; this action has been criticized by many people because of Steve's condition.
There's a restaurant bearing his name in the southwest suburbs of Chicago.
Steve was into philanthropy during his entire career, and has donated large sums of money to charity organizations aiming to help underprivileged children.
His favorite actor's Morgan Freeman, while some of Steve's favorite movies include "Seven", "Lean on Me" and "The Dark Knight".
Height, eyes and wealth
Steve's age is 65. He has brown hair and eyes, is 6ft 2ins (1.88m) tall and weighs about 270lbs (122kgs).
Steve's net worth's been estimated at over $3 million, as of May 2023.