Who is Taran Killam?
American actor, comedian, screenwriter and singer Taran Hourie Killam was born in Culver City, California USA, on 1 April 1982, making Aries his zodiac sign. He's had roles in more than 80 TV series and movies, but is perhaps known best for playing the lead character Blake in the 2017 action thriller comedy movie "Killing Gunther", which he also wrote and directed. The film follows a group of assassins as they're trying to kill Gunther, the world's greatest hitman.
Taran's still today highly active in the film industry, and is currently shooting for the upcoming movie "The River Wild".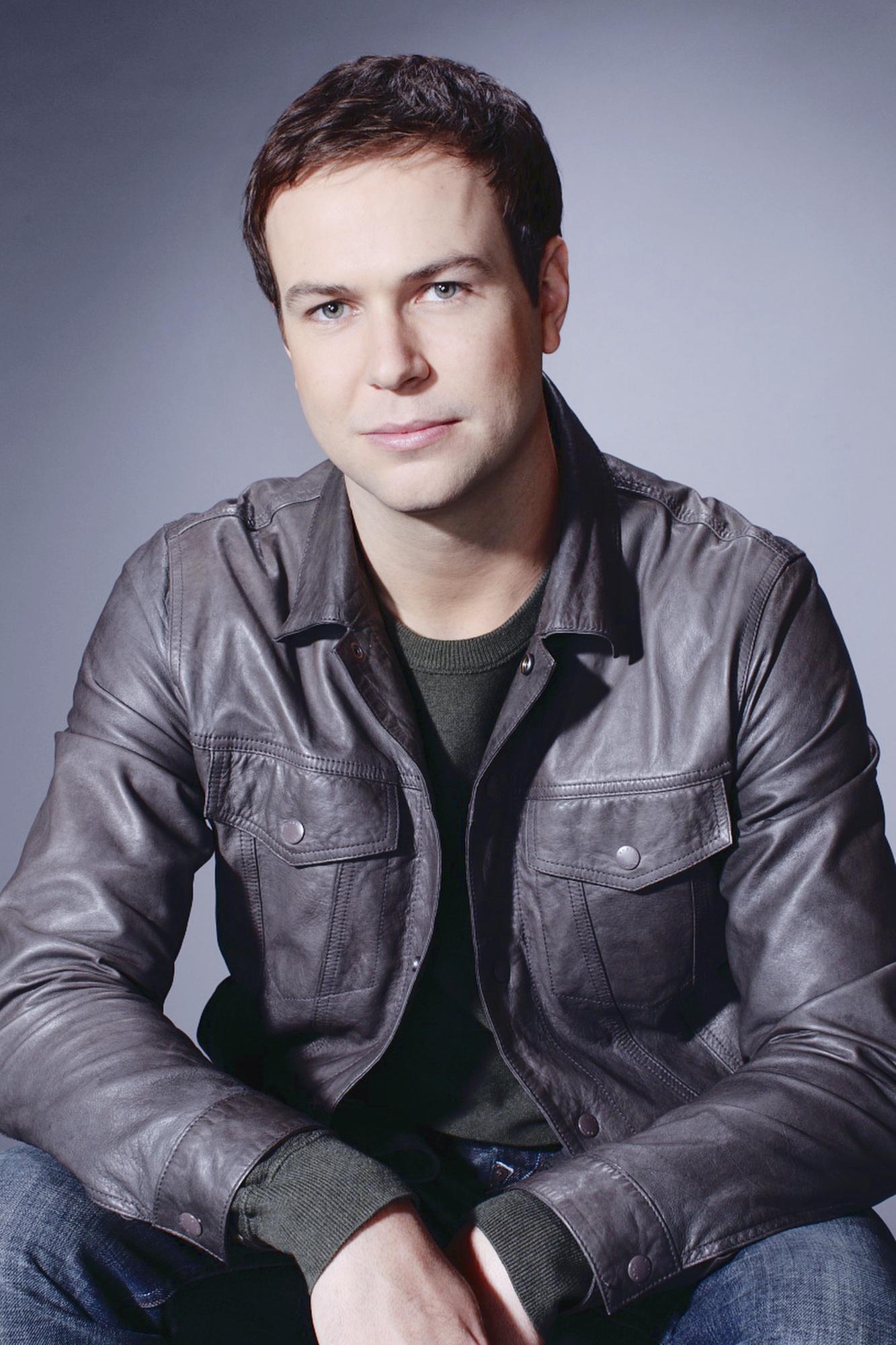 Education and early life
Taran and his sister Taylor Killam were raised in Big Bear Lake, California by their mother who was a singer-songwriter, and father who was an actor and member of the City Garage Theatre Group.
Taran was 12 when he made his debut film appearance, playing Boy of Geriatric Park in the evergreen 1994 crime comedy "Naked Gun 33 1/3: The Final Insult", directed by Peter Segal, and which starred Leslie Nielsen, Priscilla Presley and George Kennedy. It follows former police officer Frank Drebin who's returned to the Police Squad to help stop a group of terrorists from detonating a bomb at the Oscars; the film won three awards. Taran's since been active in the film industry.
He moved to Los Angeles, California at the age of 15, and there attended Los Angeles County High School for the Arts; upon matriculating in 2000, Taran enrolled at University of California, Los Angeles' School of Theatre, Film and Television but dropped out because he wanted to focus on his career.
Roles in TV series
Taran's debut TV series role was playing Fritz Vincken in a 1995 episode of the crime drama "Unsolved Mysteries", and the year 2000 saw him appear in an episode of three series: the family fantasy comedy "The Jersey", the drama "Judging Amy", and the family fantasy "Touched by an Angel".
From 2006 through 2009, Taran played both Jimmy and Derrick in the critically acclaimed comedy "Scrubs", which Bill Lawrence created, and which starred Sarah Chalke, Donald Faison and Zach Braff. It follows John 'J. D.' Dorian's internship at Sacred Heart Hospital, the series aired from 2001 through 2010 and won 33 of its 168 award nominations.
Taran's also known for voicing the lead character Frantic in all the 30 episodes of the animated action comedy "The Awesomes", which Michael Shoemaker and Seth Meyers created, and which also starred Bobby Lee and Ike Barinholtz. It follows Mr. Awesome who has quit being a superhero, while his son's now trying to take his place; the series aired from 2013 through 2015 and was nominated for only a single award. What also marked the 2010s for Taran was playing various characters in 128 episodes of the critically acclaimed comedy show "Saturday Night Live" from 2010 through 2016.
His three most recent TV series roles have been in the 2021 episode "Mr. Mayor's Magical L. A. Christmas" of the comedy "Mr. Mayor", two episodes of the 2022 action adventure comedy "Bloodthirsty Hearts" and the 2023 episode "The Young Jedi: Yoda's Mission" of the animated action "Young Jedi Adventures" (voice role).
5 estranged friends, one fan convention, a slasher-romance book series, and a bunch of vengeful creatures coming to life…

Posted by QCODE on Tuesday, August 9, 2022
Roles in movies
In 2002, Taran played Bret Callaway in the family adventure comedy "Big Fat Liar", which Shawn Levy directed, and which starred Paul Giamatti, Amanda Bynes and Frankie Muniz. It follows 14 years old Jason Shepherd who's known as a liar, which is why nobody believes him now that a Hollywood producer's stolen his idea for a movie; the film won one of its four award nominations. Some of Taran's following appearances were in the 2003 romantic comedy "Just Married", the 2004 family musical comedy "Stuck in the Suburbs" and the 2006 comedy "Nobody's Watching".
In 2008, he played Josh in the popular romantic comedy "My Best Friend's Girl", directed by Howard Deutch, and which starred Kate Hudson, Dane Cook and Jason Biggs. It follows Tank who's been hired by his best friend to take his former girlfriend on a date, so that she could see that her former boyfriend was actually great; the film was nominated for a Razzie Award for Worst Actress (Kate Hudson).
The year 2013 saw Taran appear in four movies, including the comedy "Grown Ups 2", the biographical historical drama "12 Years a Slave" (won three Oscars) and the 2013 action crime comedy "The Heat".
He portrayed Gary in the 2017 comedy "All Nighter", directed by Gavin Wiesen, and which starred Lip Tipton, Emile Hirsch and J. K. Simmons; it follows a workaholic father who's trying to find his missing daughter with the help of her former boyfriend.
Taran's three most recent film roles have been in the 2021 comedy "Welcome to Georgia", the 2022 short comedy "Fake It Til You Make It" and the 2022 short sports comedy "The NFL Pile On".
Other credits
Taran wrote and produced the 2016 comedy movie "Brother Nature", which follows Roger who's planning to propose to his girlfriend, while her brother might inadvertently ruin his plans.
He received special thanks for the 2019 short animated comedy "Hair Love".
Taran's most recent talk-show and game-show appearances have been in "Entertainment Tonight", "The $100,000 Pyramid" and "The Late Late Show with James Corden".
Awards and nominations
Taran won a 2017 San Diego International Film Festival Special Achievement Award for Visionary Filmmaker.
He was nominated for a 2012 Gold Derby Award for Performer of the Year, for "Saturday Night Live", as well as for two Gold Derby Awards for Ensemble Cast and Ensemble of the Decade in 2014 and 2020, both for "12 Years a Slave".
Love life and wife
Taran can rarely be heard speaking about his love life in public, but has still allowed his fans to take a glimpse into it. He and Canadian actress Jacoba Francisca Maria 'Cobie' Smulders began dating sometime in the mid-2000s, and exchanged vows in a small ceremony in January 2009. Cobie's appeared in close to 60 TV series and movies, and is maybe known best for playing Agent Maria Hill in both the 2012 action science fiction film "The Avengers", and the 2015 action science fiction adventure movie "Avengers: Age of Ultron".
Cobie gave birth to their first daughter Shaelyn Cado Killam on 16 May 2009, and their second daughter Janita Mae Killam followed in January 2015.
Taran's yet to mention other women whom he's maybe been with, he's married to Cobie Smulders as of May 2023, and they have two daughters together.
Interesting facts and hobbies
Taran's only two days older than his wife Cobie.
His younger brother Taylor's a member of the Los Angeles metal band Allura.
Taran's a huge fan of American Football, and cheers for the Los Angeles Rams.
Over 290,000 people are following Taran on Instagram today, and he's posted nearly 800 pictures and videos onto the network; most of Taran's content is about his movies and TV series.
He loves Halloween, and some of his costumes can be seen in his Instagram pictures.
Taran's an avid traveler and has been to many countries all around the world, while his favorite city to visit is London, England.
One of his favorite actors is Russell Crowe, while some of Taran's favorite movies include "The Pope's Exorcist", "Poker Face" and "A Beautiful Mind".
Height, eyes and wealth
Taran's age is 41. He has brown eyes and black hair, is 6ft (1.84m) tall and weighs around 170lbs (78kgs).
Taran's net worth's been estimated at over $10 million, as of May 2023.